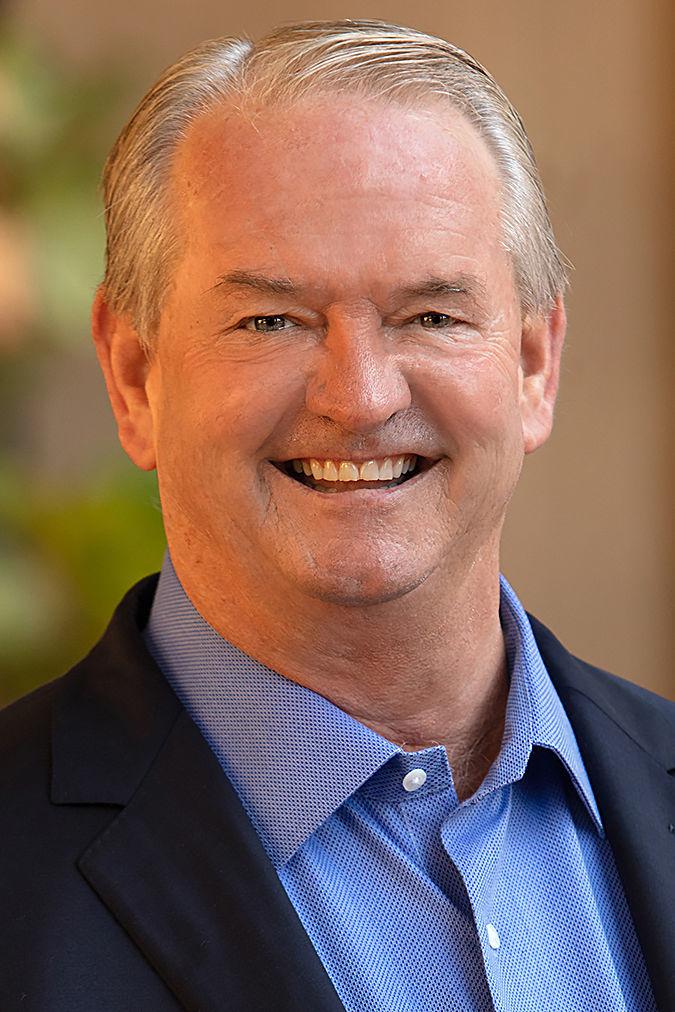 Address: 2720 Katy Circle
Occupation: Commercial real estate sales/leasing
Political party: Republican
Education: University of Utah
Organization endorsements: Lincoln Independent Business Association PAC
Meginnis has served eight years on the Lincoln Public School Board. He's also been past president of the Better Business Bureau, Lincoln Independent Business Association and East Lincoln Business Association, a board member of the Rudge Memorial Trust (low-income senior housing) and a commissioner on the Public Building Commission joint public agency. He said he doesn't have an agenda, but he's proud of his hometown and wants to serve its citizens.
Why are you running and what do you want to accomplish in office?
Lincoln is my home and my family's home for decades. Hometown pride and service to support the town I love is my reason for wanting to serve the citizens. I don't have any single agenda. Just the betterment of all citizens.
Are there any special needs in your district that are different from issues in the rest of the city?
The issues that are coming to the surface quickly will be the land/road planning for the south and east beltways. How we develop the area will be crucial in providing services and access throughout the district. With the new growth we need to continue to keep up with traffic flows and safety of our neighborhoods.
Every candidate includes public safety and streets as their top priorities. In lean financial times how would you budget for parks, libraries and other city services?
This challenge can be met by a budget process change. Currently the City Council is allowed little budget input. The mayor constructs the budget and gives it to the council to approve at the last minute. The public schools budget process spans the whole year, allowing exchange of ideas between the administration and board. If the mayor and council work together throughout the year, I believe a budget can be constructed that meets citizen needs with available resources.
Should voters approve a quarter-cent hike in the city sales tax with proceeds earmarked for streets? Why or why not?
You have free articles remaining.
Yes. We need to keep our current streets drivable, but … more importantly we need to recognize that Lincoln is growing. It has nearly tripled from the time I was in school here. Streets are more of a capital expenditure. We not only need the quarter-cent to maintain current streets, but also to build new streets to serve our growing population.
Ensuring that everyone has access to decent housing that they can afford has become a national topic. What is your definition of affordable housing? What should the city do to encourage or provide for more affordable housing?
As a long-term member of a low-income senior housing board I see how rent can be a struggle for many. My definition of affordable housing is that anyone at or above the poverty line can afford to pay the monthly rent without foregoing other basic necessities. The city could encourage public-private partnerships to provide housing at affordable market rates by offering tax incentives, streamlining the process based on how many of their total units are offered at reasonable rates.
With the rise in home values, the city and other local governments could bring in more revenue by not reducing the property tax rate. The additional tax revenue coming from the increase in appraised value has been called a windfall. How should the city respond?
I believe that this additional revenue belongs to Lincoln's citizens and the city doesn't have the right to extract those funds from the citizens. A budget has already been set for 2019-20 with a slight increase. The city should adjust their mill levy to stay within their existing budget. We are fortunate to have a strong housing market that has given the city increased revenue for all the critical programs that are in need of funding.
In 2012 the City Council passed an ordinance protecting people from discrimination based on gender identity and sexual orientation in housing, employment and public accommodations. A referendum petition stopped the ordinance from going into effect. The council has not rescinded the ordinance nor put the issue on the ballot. If the state does not pass discrimination protection based on sexual orientation and gender identity this session, should the City Council put the proposed fairness ordinance on the ballot for a citywide vote? Why or why not?
I believe this is a state issue, not a local issue. I am disappointed that the Legislature has failed to address it appropriately. Given this failure, I believe the city should step up and address this issue in a way that makes all our citizens feel they are an equal part of our community.
Some Lincoln residents, including members of Nebraskans Against Gun Violence, believe the City Council should pass a safe gun storage ordinance. Do you think the city should require gun owners to lock up guns in their homes?
As a lifelong gun owner, I believe responsible gun ownership is important. While I don't necessarily think that people should be required to lock up their guns I do believe there should be consequences if their registered firearm is used in a crime or involved in an accidental shooting.
The city has banned cardboard from the city landfill and required local haulers to provide curbside recycling service. Should the city go further, by banning other recyclable products (paper, plastic) from the landfill? What changes, if any, would you propose for the recycling program?
Recycling is necessary but the required cardboard ban did significantly impact the cost of waste removal. I think the city should provide more recycling drop-off sites and offer waste removal companies incentives to provide economical/free recycling pick-up services so as to encourage rather than require residences to participate.
What role should the city take in planning and paying for bike paths (on streets or wider sidewalks) and bike trails (separate paths for bikes and walkers)?
Lincoln's great trail system began through a partnership between the city and citizens who wanted trails. It started with a bond issue, because it was a capital expenditure. We should continue down this path in the same way. If money is needed for improvements, we should partner with interested users and then present a bond issue to voters and let them decide. I do believe the city needs to focus on our streets first.
Winter weather has created an abundance of potholes. Do you think the city does enough to address the problem? Is there anything it should change?
I think the city does what it can to fix the potholes but are limited in their efforts until the weather reaches a temperature at which roadwork can be done. I also believe that effective long-range planning could be helpful in being able to get potholes filled faster.