Political party: Democrat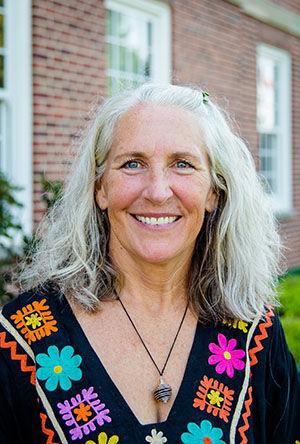 Why are you running for Lincoln City Council?
I am running for City Council to ensure that Lincoln continues to grow, develop, and progress as a community we can be proud to call home. As someone who has been living in, working in, and serving Lincoln for the past 30 years, I have a wealth of experience in leadership and building coalitions to solve problems. Experience matters. Teachers are coalition builders, community advocates and problem solvers. My breadth of experience will inform my City Council work.
What experience do you have that relates to the office you're seeking?
I have been a leader in every context/community in which I have lived. Through my work with Peace Corps (Morocco), YWCA, Human Rights Commission, NAACP, National Organization for Women, and Pro-Choice Coalition (just to name a few), I have served in volunteer and leadership positions for community betterment. We are only as strong as the most vulnerable among us. I am versed in speaking to/working with a variety of stakeholders (business owners, organizational leaders, and politicians) to create coalitions.
What would your top priorities as a council member be and why?
My priorities are defined by Lincolnites. I have been talking with both individuals and organizational/business leaders to understand what issues are important. Some issues that I hear most about are: responsible business development and downtown vitality, municipal water security, protection for traditionally marginalized people, stronger/safer neighborhoods, and support of schools, police and firefighters. I believe many stakeholders are working to make Lincoln a shining example of a progressive community. We are stronger when we work together.
What sets you apart from the other candidates seeking office in your district?
My decades of community service and leadership set me apart from other candidates. I have a deep and abiding commitment to making Lincoln a better city and my 30+ years of community work shows that. Now is not the time to have someone on the City Council who needs "on the job" training or who sees the post as a launching pad for a political career. I am not a politician. I am a community leader/worker, an educator and an advocate.
The City Council recently passed, then repealed, a Fairness Ordinance that broadly updated the city's municipal code to expand protections in housing, employment and public accommodation to include sexual orientation and gender identity as well as veterans and active military. Do you believe the city needs to expand those protections and would you support such an ordinance? Why or why not?
Yes, the City Council needs to pass the updated Title 11 language that adds protections for LGBTQ people, veterans, active duty military, people with cognitive and developmental disabilities and tribal affiliations. It would also update the language on race. These amendments are essential to making Lincoln a 21st century city that more people would be proud to call home. I spent my summer devoted to collecting signatures to get these amendments on the ballot. Lincoln wants and needs these protections.
The City Council recently passed updates to the city's floodplain regulations. Do you support those updates? Why or why not? What other efforts should the city make to address a greater flood risk and why?
Meeting with citizens/community leaders I hear a lot about the floodplain regulations. There are some negative feelings that emerged because some entities felt they were not invited to participate or that their perspectives were not considered. We need to do better. We won't always agree, but we need to make sure a diversity of stakeholders and experts are at the table to ensure any plan has the support or consensus of many. We need coalitions of diverse perspectives. That's leadership.
How should the city best address housing affordability?
Coalitions of stakeholders (citizens, service agencies, realtors, developers, administrators, neighborhood leaders) need to come together to address issues of housing insecurity, affordability and availability. Inadequate/unaffordable housing foundationally affects quality of life. Issues of addiction, effective/ethical group homes, transitional living need to be addressed alongside issues of infrastructure (sewer, roads, community/neighborhood development). The cost of building a new home in Lincoln is nearly 10% higher than the national average because of code requirements. We need to address this.
There have been recent development proposals near Nine-Mile Prairie and Wilderness Park that have raised concerns about the negative environmental effects of those developments. How would you balance environmental concerns with growth demands of the city?
I would want to hear from all stakeholders and consider the cost/benefit of each individual proposal. We need to do what we can to protect natural spaces. There is a way to build and create progress without infringing on preserves.