Occupation: CASNR/LPS Early College and Career STEM Pathways Coordinator
Political party: Democrat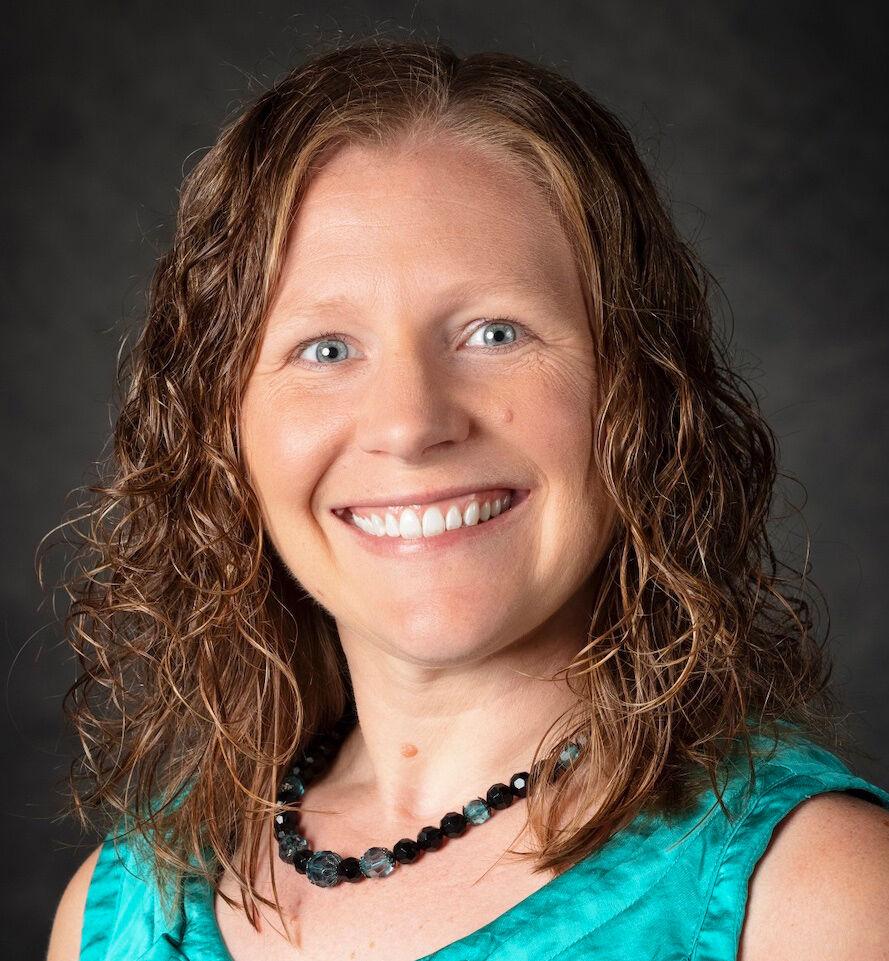 Why are you running for Lincoln City Council?
I am running to make Lincoln an even better place. As a city councilperson, I will work to keep folks safe and ensure they have the opportunity to be successful. I will support our firefighters and police officers, hold the line on property taxes, encourage the growth of local businesses to create good paying jobs for everyone, and support infrastructure projects like building our second water source and fixing our streets.
What experience do you have that relates to the office you're seeking?
I love Lincoln and have called it a home my entire life. My experiences as an educator, nonprofit employee, mentor, fitness instructor, volunteer and non-profit board member give me a diverse perspective and well-rounded understanding of Lincoln's strengths and potential for growth. I work with different audiences with varying needs, opinions and backgrounds and have listened and learned about Lincoln and the priorities of the community.
What would your top priorities as a council member be and why?
* Supporting our firefighters and police so we have a safe and secure community.
* Growing local businesses to create good-paying jobs so we can all be successful and our economy can thrive.
* Supporting infrastructure like building our second water source and fixing streets so we can look forward to a sustainable future.
* Holding the line on property taxes. Valuation increases above the real value of our homes are inappropriate and cause real stress on citizens' pocketbooks.
What sets you apart from the other candidates seeking office in your district?
I am a woman and lifelong Lincolnite who has never run for public office and am not a politician. I work with our young learners and teachers to support and create opportunities for our city's future leaders to find successful pathways to high quality careers. I want to learn and listen to constituents' concerns, needs and ideas. I love Lincoln and want it to be an appealing and supportive city to businesses, where we attract and retain professionals and families.
The City Council recently passed, then repealed, a Fairness Ordinance that broadly updated the city's municipal code to expand protections in housing, employment and public accommodation to include sexual orientation and gender identity as well as veterans and active military. Do you believe the city needs to expand those protections and would you support such an ordinance? Why or why not?
I believe it is important for us to expand anti-discrimination laws and support for veterans. For our city to be attractive to professionals and young people seeking jobs who want to support Lincoln's growth and economic vitality, all people must be owed the same protections, including our veterans. Recently, these issues have been supported by the Nebraska, Omaha and Lincoln Chambers of Commerce because they understand that we need to attract and retain a qualified workforce in our communities.
The City Council recently passed updates to the city's floodplain regulations. Do you support those updates? Why or why not? What other efforts should the city make to address a greater flood risk and why?
I do support these updates. In 2014 and 2015, there were two "100 year flood events" within six months, directly impacting multiple areas of our city. In 2019, a flood took out multiple city wells on the Platte River, jeopardizing Lincoln's water supply. We must find collaborative solutions with all stakeholders at the table to ensure we are resilient to flood threats, while also keeping in mind the cost of new construction and how it affects families.
How should the city best address housing affordability?
It's not a simple issue. There's a difference between housing affordability and affordable housing. I support incentives for developers because we need more affordable housing in Lincoln. Every citizen deserves to have a house they can afford to live in and be proud of. I believe in public/private collaboration. I would engage all of the key stakeholders to create a comprehensive plan to address this issue.
There have been recent development proposals near Nine-Mile Prairie and Wilderness Park that have raised concerns about the negative environmental effects of those developments. How would you balance environmental concerns with growth demands of the city?
I think this should be a factor in our overall housing plan that also deals with affordability. I take environmental concerns seriously and know that it is our responsibility to leave our city in a better place for the next generation than how we found it. We should incentivize developments that follow best practices. Still, I respect the rights of property owners and understand the government can't stop what you are legally allowed to do on your private land.