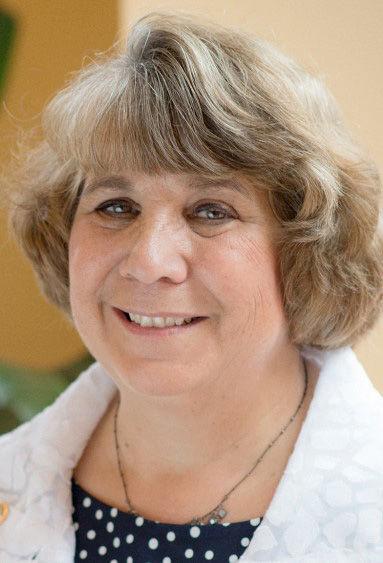 Lives near: North 48th and Adams streets
Occupation: Community volunteer; retired from Auxiliary to the American Postal Workers Union Executive Board
Political party: Democrat
Education: Southeast Community College
The pandemic has caused an unprecedented disruption to education, affecting students in many ways including academic losses and mental health issues. How should the district address those issues going forward?
Plans are already in place to expand summer school learning opportunities in multiple locations, providing additional training and support for staff. Deploy counselors, social workers and educational coaches. Address food insecurity by returning the BackPack program into our schools. The decision to have a one-year-only full-remote school should address some of the workload issues for teachers. These beginning steps return us to a sense of normalcy for students, staff and our community.
LPS' state aid allocation decreased significantly last year and is expected to do so again this year. What do you see as the biggest budget priorities and where should the district make cuts if necessary?
By statute, we must balance our budget. Before we make any reductions, we need to look at the available resources and prioritize the educational needs of students. If cuts need to be made, they should be strategic and as far from the classroom as possible. LPS is over 80% people in our general fund. We may need to review programs, address boundaries and prioritize a highly qualified diverse staff.
The district has embarked on efforts to better address equity issues, a focus that began before the Black Lives Matters protests but has intensified since then. What are the best ways for the district to further that work and ensure educational equity for all students?
* Share and engage the community on the 2020 draft equity definition. Finalize and present to the board for adoption.
* Prioritize and adopt strategic equity goals which create the platform, identify action steps, include comprehensive evaluation processes and be ongoing.
* Continue working with Midwest Equity Center to identify, train and create an action plan. This includes district training, as well as board and executive team work sessions.
The district recently reallocated money to continue the expanded school resource officer program, despite concerns from some that it will increase the school-to-prison pipeline. Do you support the program? Why or why not?
Yes, the Safe and Successful Kids interlocal agreement established a threefold program of Preventative (30%), which includes resources for mental health services; Proactive (40%), the Community Learning Centers; and Protective (30%), six middle school SROs. An agreement defined the responsibilities of school administration and SROs which reduced the number of law enforcement interactions with students. This interlocal opened up grant opportunities and awards to stabilize and strengthen the CLCs while providing mental health services and a threat assessment officer.
What, if anything, should the district have done differently to address the pandemic?
Overall, LPS handled the pandemic professionally and centered students' needs. Retooling education to an electronic format, allowing parent choice and safety protocols for students in schools were the biggest parts of the plan. Part of the pandemic plan should have made it clear from the beginning that the plan would evolve as information and documentation supported those changes. Putting a stakeholder group together has always been an LPS strength. This may have reduced the fear and anxiety in the community.