Occupation: School social worker, mental health therapist
Political party: Democrat
Address: 4206 Touzalin Ave.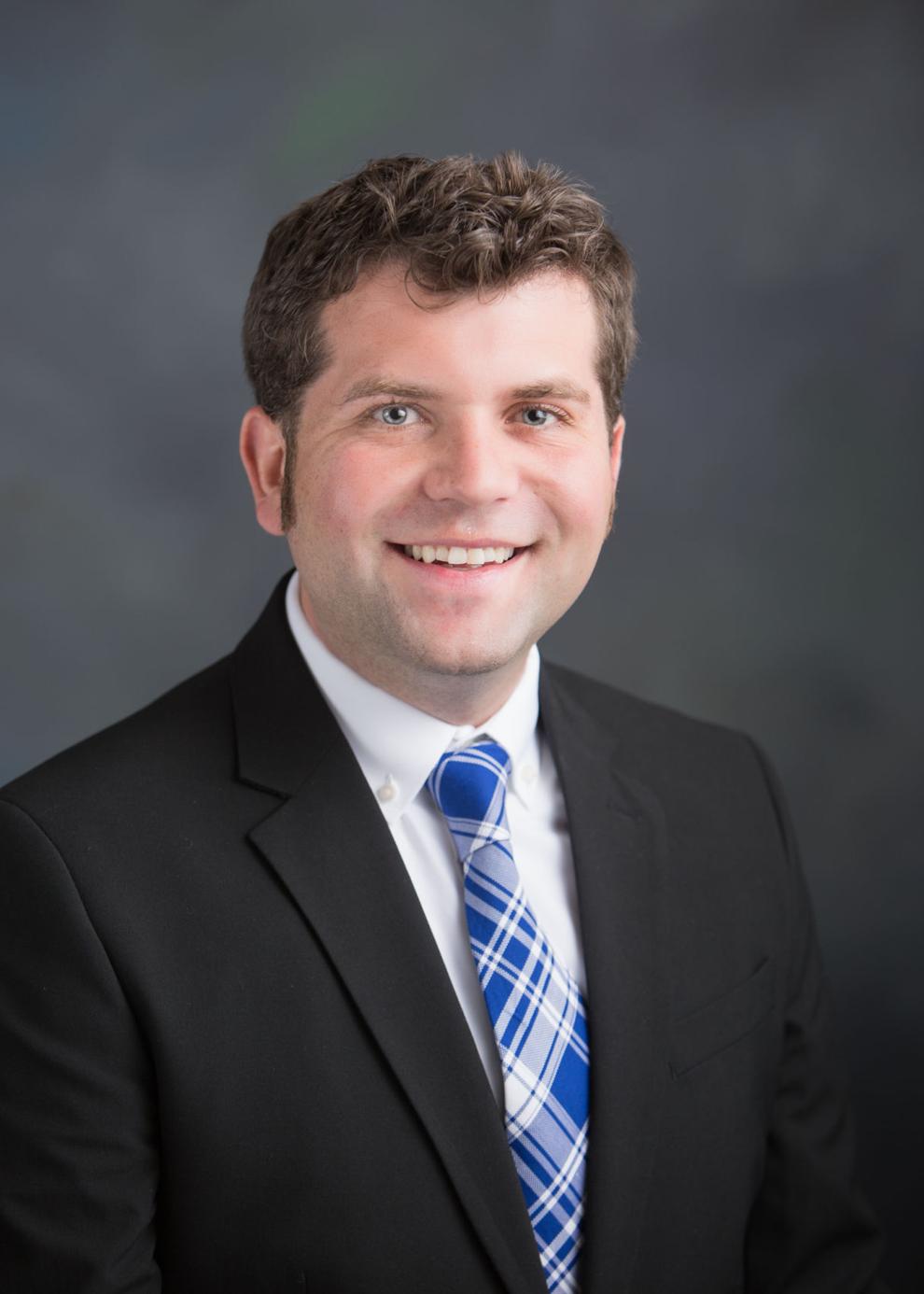 Why are you running for Lincoln City Council?
Northeast Lincoln deserves experienced leadership on the City Council. I was born and raised here. I went to our public schools, served on multiple nonprofit boards, opened a business, and made my life all in northeast Lincoln. It's important that we elect someone who knows how to get things done, who understands what being from our community means, and who can deliver results. I've been delivering throughout my time in office, and I won't stop now.
What experience do you have that relates to the office you're seeking?
My long-term civic involvement and proven track record of delivering results for northeast Lincoln qualify me for reelection. As a city councilman, I have passed numerous initiatives to improve quality of life in Lincoln ranging from banning price gouging during disasters to securing funding for a nearly $1 million investment in accessible playground equipment at Mahoney Park. Additionally, leading through the crisis of COVID was a crash course in decision-making and I'll carry that experience forward to my next term.
What would your top priorities as a council member be and why?
My top priority will be to continue making our community safer. We'll do this by increasing recruitment efforts for the Lincoln Police Department and Fire and Rescue (as we've already done during my time in office), by supporting small businesses and preventing brain drain and by continuing to repair roads right here in our neighborhoods. I have earned the endorsement of public safety organizations like the police and firefighters due to my record and commitment to improving public safety.
What sets you apart from the other candidates seeking office in your district?
My willingness to break traditional political norms sets me apart from the other candidates. I'm the only candidate in the race who has earned the endorsement of law enforcement due to my record and commitment to public safety. During my time on the council, I've prioritized economic development with initiatives that helped restaurants and small businesses, but I've also ensured our budget has enough money so that libraries didn't have to reduce their open hours.
The City Council recently passed, then repealed, a Fairness Ordinance that broadly updated the city's municipal code to expand protections in housing, employment and public accommodation to include sexual orientation and gender identity as well as veterans and active military. Do you believe the city needs to expand those protections and would you support such an ordinance? Why or why not?
Yes, our veterans and LGBTQ+ residents in Lincoln need these protections. We have seen hateful rhetoric across the country and outside interest groups will spend millions of dollars on misinformation campaigns if these issues are on the ballot. It is important that resources are put in place to help dispel harmful myths that lead to increased rates of suicide and self-harm.
The City Council recently passed updates to the city's floodplain regulations. Do you support those updates? Why or why not? What other efforts should the city make to address a greater flood risk and why?
Yes. Northeast Lincoln experienced flooding and sewer backups in May 2015 which caused serious financial hardships for many in north Lincoln. Cutting corners when building new homes to make a profit leaves homeowners and homebuyers on the hook when flooding strikes. I was proud to help lead the council to make these updates to protect and help residents.
How should the city best address housing affordability?
Housing affordability is a major problem and requires a multifaceted approach from legislators. We have both a general housing shortage and an affordable housing shortage. The city should work to streamline new development to increase the overall housing stock, incentivize affordable housing through state and federal dollars, and preserve the existing housing stock with rehab programs.
There have been recent development proposals near Nine-Mile Prairie and Wilderness Park that have raised concerns about the negative environmental effects of those developments. How would you balance environmental concerns with growth demands of the city?
Balance is absolutely the keyword here. We need to promote both economic development and environmental sustainability. We need more housing, new businesses and overall growth for our city to thrive. It means we need sensible leaders who listen to experts to make our city resilient, sustainable and prosperous. We can achieve both environmental sustainability and economic development through pragmatic approaches.