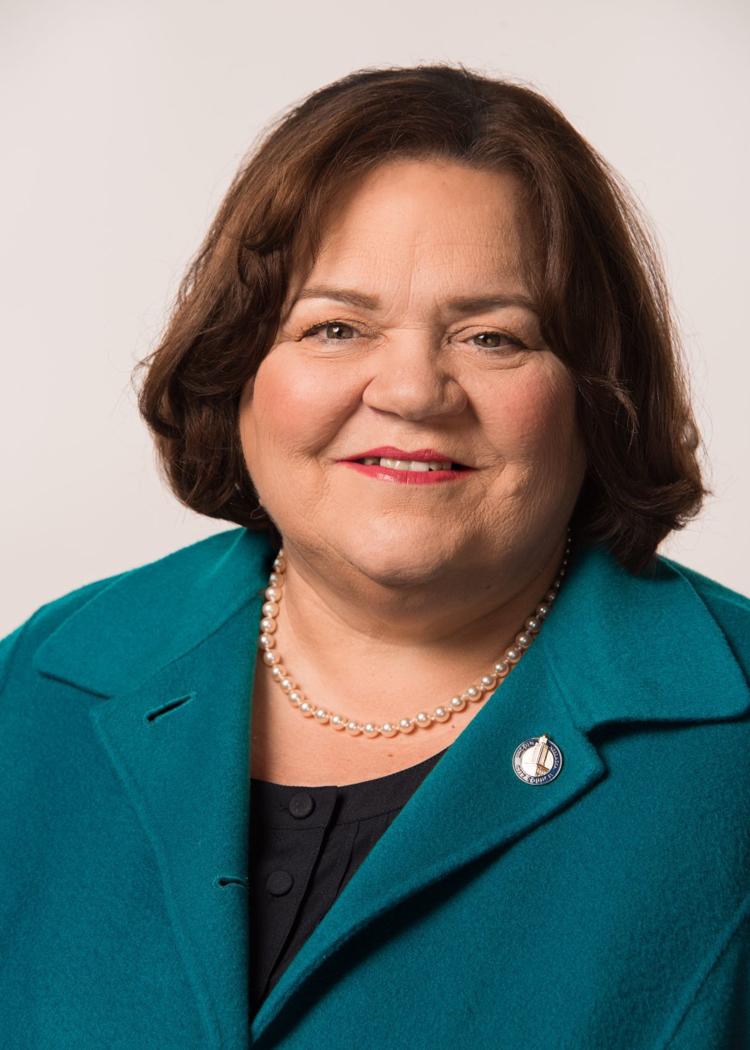 Address: 5310 Walker Ave.
Political party: Republican
Education: Bachelor of Science, University of Nebraska-Lincoln, and Juris Doctor, University of Nebraska College of Law
Experience: Lamm, a city councilwoman representing northeast Lincoln for four years, spent time as a homeless teenager in Lincoln and graduated from law school here. She says personal adversity combined with experiences as a working mother, small businessperson, attorney and legislator have influenced her perspective.
Why are you running and what do you want to accomplish in office?
I am running for mayor because I am committed to restoring the people's confidence and trust in city government. As mayor, I will prioritize transparency. We will open the books, open new doors and open our minds to what takes our city from good to great.
A mayor must be responsive to the needs of citizens and businesses alike. Every stakeholder in this city can be assured that my door will open to everyone with an idea on how we can improve our policies and practices to better serve the people.
I will work every day to give our citizens a break through meaningful and sustainable tax reform and relief. I will continue the work I have already begun to implement policies and standards that open development opportunities, reduce land costs, and remove barriers to greater economic growth. Most urgently, I will be a mayor committed to fixing our city streets and neighborhood roads that have been neglected for far too long. The solutions are there to fix our roads – we need a mayor with the will to get it done.
Every candidate includes public safety and streets as their top priorities. In lean financial times how would you budget for parks, libraries and other city services?
Taxpayers have every right to expect more from government services like public safety, road maintenance and repair, snow removal and public services. These must be top priorities in any budget to maintain a high quality of life. Regardless of the city's financial health, the budget process must become more collaborative. As mayor I will bring all stakeholders, including the City Council, to the table early in the process to help prioritize what's important to every corner of the city.
Should voters approve a quarter-cent hike in the city sales tax with proceeds earmarked for streets? Why or why not?
The funding already exists to fix roads without squeezing taxpayers for more, and I will build a road maintenance policy that doesn't constantly require higher taxes. The city already charges the highest wheel tax in the state, yet less than $3 million of the $19 million generated is spent on residential street maintenance and repair. That's why I oppose the quarter-cent tax increase and, as a member of the City Council, I opposed placing it on the ballot.
Ensuring that everyone has access to decent housing that they can afford has become a national topic. What is your definition of affordable housing? What should the city do to encourage or provide for more affordable housing?
Housing affordability is a key component to attracting a young and growing workforce. The most important thing city government can do to provide affordable housing is to eliminate the red tape and regulations that make new housing projects more expensive for developers and tenants. Increasing government influence through subsidies or land trust policies that compete with the private sector are not sustainable ideas for growth. Instead, we must reduce government interference and empower developers to finish projects efficiently and affordably.
With the rise in home values, the city and other local governments could bring in more revenue by not reducing the property tax rate. The additional tax revenue coming from the increase in appraised value has been called a windfall. How should the city respond?
A windfall created by higher property valuations is usually bad news for property owners stretched to their limits. City spending has been rising faster than revenue for a number of years, and it is past time that government learn to take less and live within its means like families and small business owners do. Instead of using the windfall to irresponsibly increase spending as others have done, I would lower the tax rate and let taxpayers keep their hard-earned dollars.
In 2012 the City Council passed an ordinance protecting people from discrimination based on gender identity and sexual orientation in housing, employment and public accommodations. A referendum petition stopped the ordinance from going into effect. The council has not rescinded the ordinance nor put the issue on the ballot. If the state does not pass discrimination protection based on sexual orientation and gender identity this session, should the City Council put the proposed fairness ordinance on the ballot for a citywide vote? Why or why not?
Discrimination is wrong and everyone deserves to be treated fairly and equally under the law, as I have done in my practice as an attorney. I share the view of those who supported the referendum petition that there should be a fair discussion among all in our community who would be impacted by the ordinance about whether city government is the appropriate means to implement or enforce these kinds of anti-discrimination policies, followed by a vote of the people.
Some Lincoln residents, including members of Nebraskans Against Gun Violence, believe the City Council should pass a safe gun storage ordinance. Do you think the city should require gun owners to lock up guns in their homes?
I support freedoms and protections afforded our citizens under the Second Amendment. Many in our community maintain a firearm for self-defense. While we can agree that gun education and safety should be practiced by all, city government should not be responsible for arbitrary restrictions that could potentially impede the ability of gun owners to protect themselves, their families or their property. I will oppose gun storage ordinances that place an undue burden on the constitutional rights of law-abiding gun owners.
The city has banned cardboard from the city landfill and required local haulers to provide curbside recycling service. Should the city go further, by banning other recyclable products (paper, plastic) from the landfill? What changes, if any, would you propose for the recycling program?
My family chooses to recycle and do our small part to keep materials from the landfill, and it's clear the city-imposed ban on cardboard has also helped. However, these mandates create hardships on local businesses, and taxpayers are paying more as trash hauler fees increase to keep up with recycling policies. I would not make any changes or ban any other recyclables from the traditional stream until the city is ready to absorb the costs of a more substantial program.
What role should the city take in planning and paying for bike paths (on streets or wider sidewalks) and bike trails (separate paths for bikes and walkers)?
Bike trails add to the quality of life in our city, and undoubtedly help us compete for the next generation of university students and workforce talent. While government focuses on basic priorities, I believe there is a real opportunity to build partnerships with major employers, developers, and community leaders to sponsor improvement projects like these. We should allow for more ownership from these stakeholders in a bike trail plan that could help them attract and retain people in our city.
Is climate change real and what are its likely causes? Does the city have any role in trying to help curb climate change?
Every person wants clean air to breathe and clean water to drink, and should work to be a good steward of our environment. Regardless of an individual's personal belief on climate change, the solutions generally proposed are incredibly complex and expensive, calling for participation and leadership on a larger scale. As mayor, I will prioritize the immediate needs of our taxpayers and businesses first, and work with state and federal leaders to ensure our voice is heard on these issues.
Winter weather has created an abundance of potholes. Do you think the city does enough to address the problem? Is there anything it should change?
The pothole problem has grown worse over time, and I believe the entire process must change – from prioritization of funding to materials we use to decision-making and planning. As mayor, I will make sure wheel tax revenue is directed to street maintenance where it belongs. I will make sure we're using high-quality materials for joint sealing and repairs. And I will change the process and protocols so decisions can be made in real-time for the safety of our citizens.