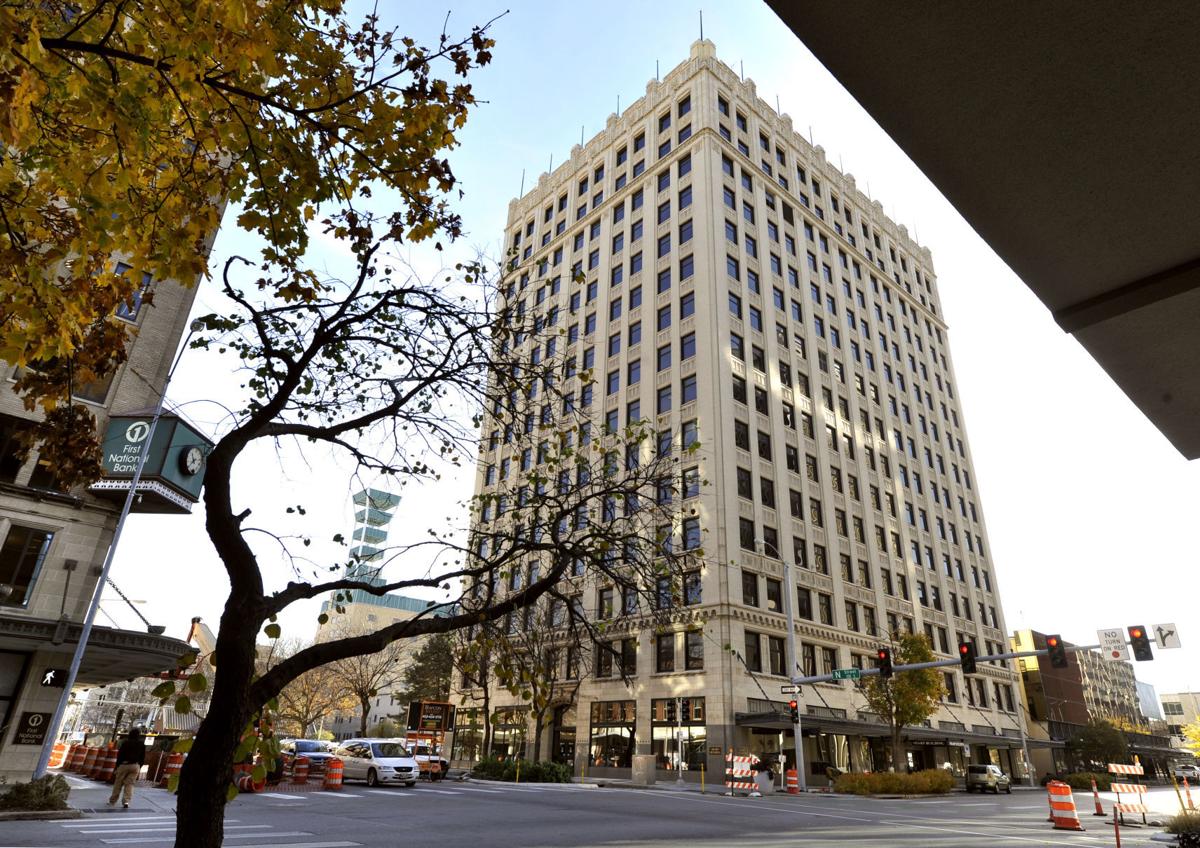 The Sharp Building at 13th and M streets is on the path to something new, a multimillion-dollar facelift that city officials and the developer hopes brings more businesses and employees downtown.
The City Council on Monday approved the redevelopment plan for the building, which came under local ownership for the first time in decades when the Sup family — which owned the Post & Nickel at 144 N. 14th St. for more than half a century — bought it.
The building is about half full now, said Dan Marvin, the city's urban development director. The developer's plans include commercial and retail businesses on the first floor, with offices in the upper stories. They will consider making the top floors into residential units if they can't draw enough business for offices, he said.
They'd like to capitalize on what's already there — a data center — drawing more technology businesses to the building, Marvin said.
One of the challenges of rehabbing the building is relocating a generator used by the data center to the upper portion of the building. The city will contribute $198,000 to the generator relocation.
The family will invest $9.5 million and make use of $1.37 million in tax-increment financing — one of the first of several projects that will take advantage of a new law that allows projects in "extremely blighted" areas to pay back TIF in 20 years instead of 15.
Tax-increment financing allows developers of projects in areas designated as blighted or extremely blighted to use the increased future property taxes the project generates to pay for certain upfront costs, such as site acquisition, demolition costs and streetscape improvements.
With the Sharp Building, the TIF money generated in those extra five years will be used to help move the generator, in addition to repairing the facade of the historic building, removing asbestos, rehabbing the alley and adding energy efficiencies.
The redevelopment agreement approved by the council on Monday hammers out two related projects: demolition of a city-owned parking garage on the south end of the building and the skywalk that connects the two.
The city will demolish the parking lot and rebuild it, finding alternative parking for Sharp Building employees in the interim, and the developer will redo the skywalk. That may not happen for several years.
Kent Seacrest, who represents the developers, said the project is an important "south of O Street" redevelopment.
"Getting offices to come back (downtown) is really strategic," he said.