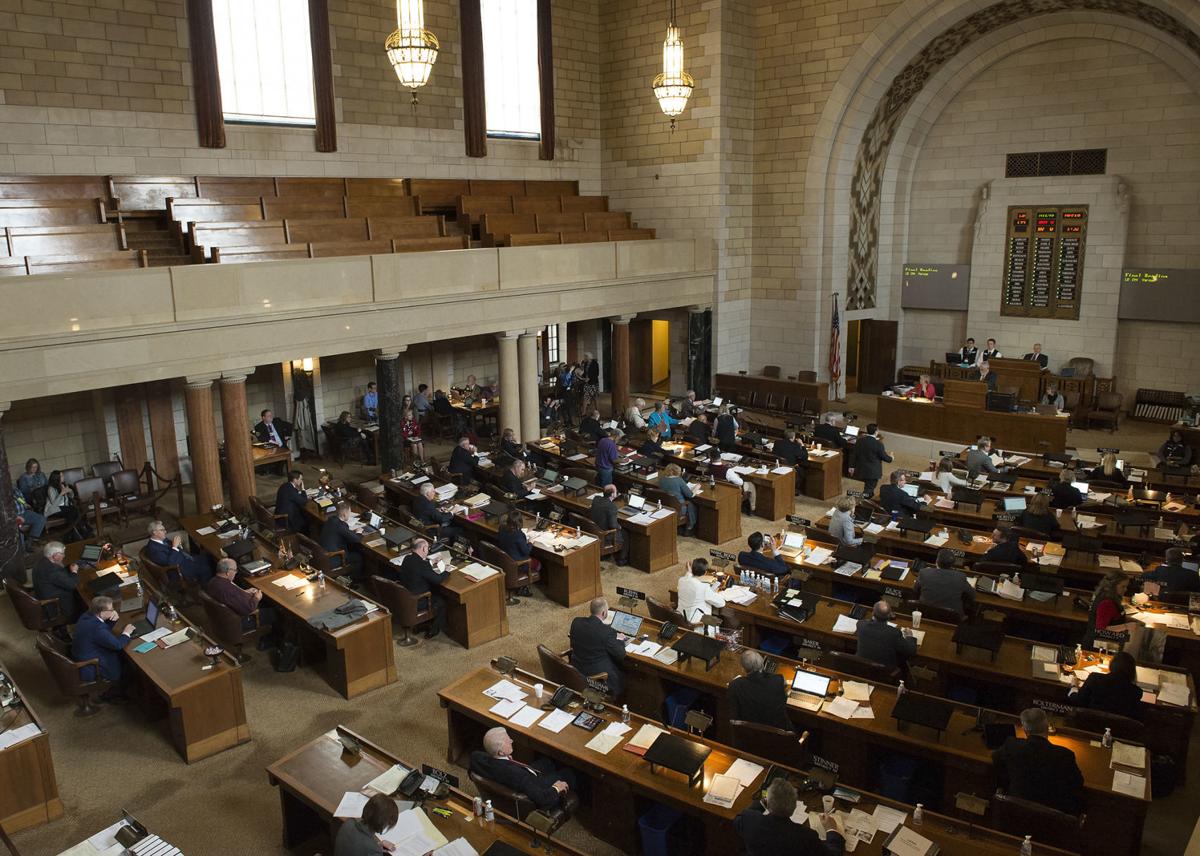 It's not easy for urban and rural senators to reach consensus on broad tax reform.
So the members of the Legislature's Revenue Committee — four rural senators and four senators who represent metropolitan Omaha — have settled for unanimous agreement on the need for additional property tax relief now and established relief for agriculture as the initial priority.
A plan endorsed by the committee would reduce the value of ag land for tax purposes from 75 percent to 55 percent of market value and provide $100 million in additional state school aid to replace local tax revenue.
The committee has its eye on reducing residential and commercial property taxes during the following two years with two potential $100 million injections of additional anticipated state revenue.
"The committee agreed that initial relief should go to the people who are being hit the hardest," Revenue Chairwoman Lou Ann Linehan of Elkhorn said.
"It's the first of three steps," she said.
Under the committee proposal, the state's property tax credit fund would remain untouched at $275 million.
It's unclear whether Gov. Pete Ricketts, a strong supporter and defender of the property tax credit fund, will support the committee plan or push to allocate unanticipated state revenue to the existing and untargeted fund.
Ernie Chambers has received a "lifetime achievement" award from the board of Marquis Who's Who in America.
His achievements include what will have been an amazing and unprecedented 46 years in the Nebraska Legislature at the end of 2020 along with plenty of evidence that he has lived up to his own description as "defender of the downtrodden."
Chambers is and has been a legislative force for almost a half-century and is the only state senator who is known statewide all the way from Lincoln and Omaha to Chadron and Scottsbluff.
In typical Ernie style, here are some of his answers to questions submitted by Who's Who:
Bar admissions: "non-drinker."
Hobbies: "Drawing, poetizing, reading."
Memberships: "human race."
Additional avocations: "lemon pastries w coffee with cream."
* During that way-too-early sneak attack of below-zero wind chills, this thought kept creeping into my mind: You know, the 2020 Legislature's proceedings and its committee hearings are available live online all winter long. Welcome to the Journal-Star's new Tuscon bureau.
* The value of a four-year college degree appears to be under constant questioning now as job promoters — most of whom have four-year degrees — champion community colleges as a swifter path into the work force. Both educational pathways are vital and important, but let's not underestimate the value of knowledge in enriching a life.
* Population has decreased in 66 of Nebraska's 93 counties since 2010.
* Only one of the four governors who joined Gov. Pete Ricketts at his initial Nebraska Steak Fry will still be in office in 2020. Kentucky Gov. Matt Bevin, Missouri Gov. Eric Greitens, Iowa Gov. Kim Reynolds and Wisconsin Gov. Scott Walker were Ricketts' guests. Political lives and fortunes change swiftly.
* As legislators struggle to reach for that elusive 33 votes required to enact substantial tax reform, it's another reminder that the only successful pathway might be a political process that the modern-day Legislature may no longer be able to embrace or perform: "the grand bargain" that combines property tax relief with legislative priorities sought by Omaha and Lincoln.
* Tax policy may be a predictable battleground in the 2020 Legislature, but there's also a potential battle brewing over what to do with tens of millions of dollars of unanticipated state revenue: devote it to property tax relief, increase funding for prison reform, plant it in the cash reserve savings account, reduce the strain on tuition costs at the University of Nebraska, and more.
* The U.S. Strategic Command will dedicate its new $1.3 billion command and control headquarters at Offutt Air Force Base this week.
* Nebraska Conservation Voters praised Omaha Public Power District's decision to aim for a goal of net zero carbon production by 2050. A poll initiated by the organization showed 69 percent of Lincoln voters and 65 percent of Omaha voters want to prioritize clean energy.
* Losing in Lincoln is harder than far away on TV.