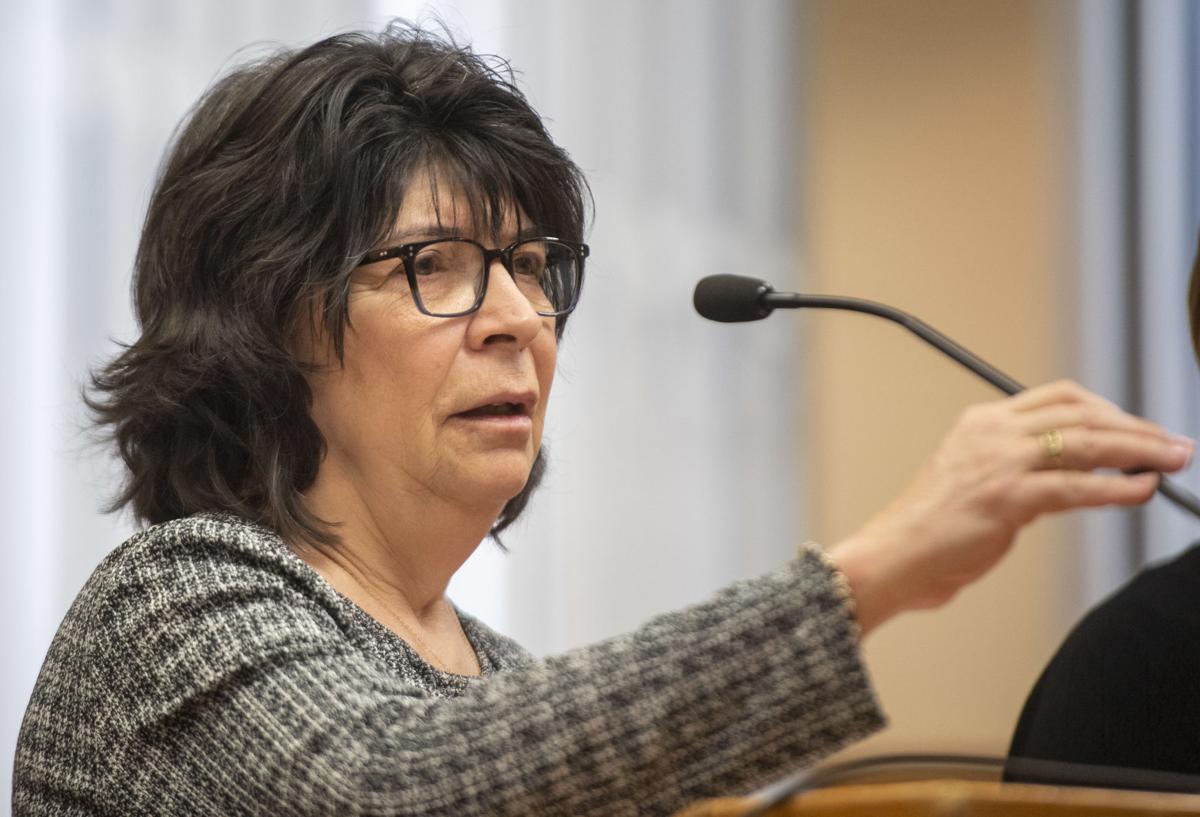 Local health officials continue to keep a wary eye on long-term care facilities in Lancaster County, which thus far have seemingly dodged the widespread coronavirus outbreaks seen in elder-care centers across the country.
As of Tuesday, 12 residents of the 52 licensed long-term care facilities in Lancaster County have contracted coronavirus, interim Lincoln-Lancaster County Health Department Director Pat Lopez said. 
While not identifying any of the long-term care facilities where cases have been confirmed, Lopez said none had reached the point where contact tracers would consider them a cluster.
Lancaster County's total number of cases stood at 910. 
Three of the seven deaths from COVID-19 in Lancaster County were residents of local nursing homes, Lopez said. 
All but one of those seven people who died had been hospitalized for several days, and the other died as they were seeking treatment at an emergency room, Lopez said. 
The latest death, reported Tuesday, marked the second in two days and sixth death reported this month. Statewide, the Nebraska Department of Health and Human Services reported 132 coronavirus-related deaths as of Tuesday evening.
Those in Lancaster County who have succumbed to COVID-19 ranged in age from their late 50s to their late 80s, and all have had underlying health conditions, Lopez said. 
Similar statistics are reported statewide. Health officials said Nebraska has recorded 62 deaths at long-term care facilities, with 380 residents testing positive at 89 facilities. 
"We have to remember these are individuals, these residents, who have really critical health needs in addition to their age," Lopez said. 
Many of the cases in long-term care facilities have been confirmed in the last week, a span in which Lancaster County's overall cases have grown by about 300, according to the local Health Department. 
In contrast to these new nursing home cases, Health Department contact tracers have linked 24 more Lancaster County cases to the outbreak at the Smithfield meatpacking plant in Crete, which is the largest source of county cases at 285, Lopez said. 
The Smithfield Plant in Lincoln has 20 cases, and the Smart Chicken plant in Waverly has 15, she said. 
Lopez thanked the staff at local long-term care facilities for working tirelessly to keep their patients safe, working collaboratively with the health department when they have identified cases and continuing to practice good hand hygiene, disinfect their buildings and prevent spread of respiratory disease, she said.
"The facilities have really been well-prepared in this process," Lopez said, noting early efforts to collaborate with the health department in preparing for the pandemic. 
"To their credit, the work that we're doing together we've been able to minimize the impact across the facilities."
Many long-term care facilities implemented early bans on visitors and congregating in their facilities and have worked with the health department to secure necessary protective equipment for staff and residents, Lopez said. 
Christie Hinrichs, president and CEO of Tabitha, said her organization responded to the pandemic by committing to several unpopular but critically important protective measures like visitor bans, daily health screenings for employees, twice daily vital sign checking and not allowing employees to work second jobs. 
Tabitha and facilities like it have had the benefit of time to learn from the practices of other senior-care facilities during the pandemic, Hinrichs said. 
And they've watched in horror how the invisible virus has devastated some of these facilities elsewhere in Nebraska, she said. 
"Tabitha and our peers across Nebraska are working tirelessly to be the exception to this news," Hinrichs said.