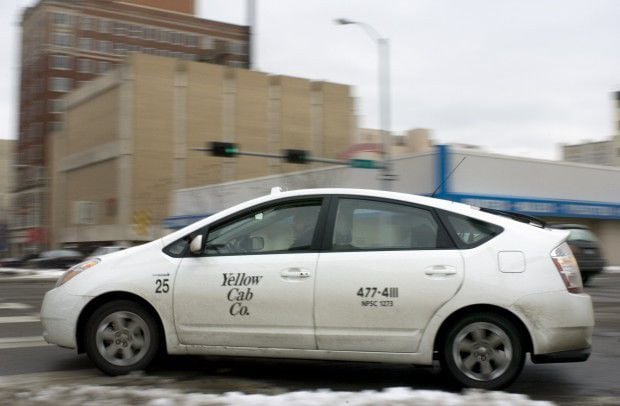 A group of Omaha cab companies will be allowed to operate in Lincoln and will charge a cheaper rate.
The Nebraska Public Service Commission on Tuesday unanimously approved requests from Happy Cab, Checker Cab, Yellow Cab, Cornhusker Cab and Safeway Cab to enter the Lincoln taxi market.
Despite the five different names, the cab companies all serve under one management and dispatch team.
Vice President Lori Mitchell said they hope to have cabs on Lincoln streets next month once they screen, hire, license and train drivers, dispatch and office staff.
"It's a bit of a process," she said, "but we're going to start as quickly as we can."
By fall, they hope to have a combination of 20 sedans and minivans driven by independently contracted drivers in Lincoln.
They'll bring in more cabs for Husker football games if the need is there, they said.
The companies will operate out of 1000 Oak St., near 11th Street and Cornhusker Highway.
The new cabs' rates will be the same in Lincoln as they are in Omaha -- $2.95 to start and $2.20 per mile, making a 2-mile ride $7.35.
Lincoln's Servant Cab rate is among the highest in the nation, according to taxifarefinder.com, charging $5.35 to start and $3.90 per mile, making a 2-mile ride about $13.15.
Last month, more than a dozen people testified in front of the PSC in support of more cab service.
Bar owners, hotel managers, young professionals and recent college graduates said they've experienced long wait times, high rates and poor customer service by Servant Cab, the only taxi company currently in Lincoln.
Mayor Chris Beutler also testified in support of getting more cabs on the streets.
Servant Cab, which also operates Yellow and Capital Cab in Lincoln, protested their application, trying to block them from entering the market, which forced the April hearings on public need.
Servant Cab owner Kirby Young was not immediately available for comment Tuesday.
Mitchell said she was pleased with the PSC's swift decision and hearing.
"The process went really well," she said. "The PSC knew the extent of the situation and heard from a lot of different groups.
"We are extremely pleased with the outcome and really excited to serve the Lincoln area to help fulfill that need residents so loudly voiced."