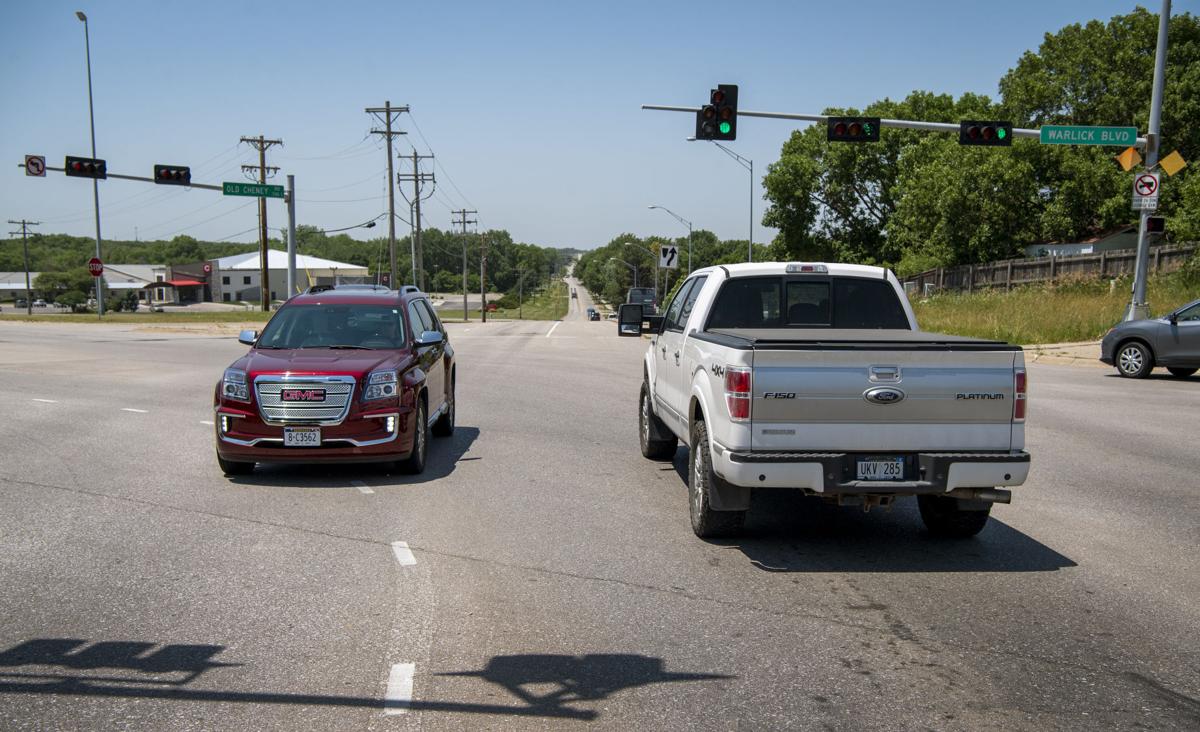 City officials have come up with a less-expensive plan to deal with traffic issues at the intersection of 14th Street, Old Cheney Road and Warlick Boulevard.
Mayor Leirion Gaylor Baird and officials from Lincoln Transportation and Utilities on Thursday announced plans for what they described as a traditional signalized intersection rather than the elevated roundabout previously proposed.
The city shelved the elevated roundabout plan in December 2019 after bids came in well above the $36 million budgeted for the project aimed at fixing traffic tie-ups created where the three arterial streets come together in southwest Lincoln. Construction costs have only increased since then, and Gaylor Baird said Thursday the estimated cost of that project is now $44 million.
Not only was the elevated roundabout proposal expensive, but it also was unpopular. The plan sparked the formation of a group called Sensible Streets for Lincoln, which started a petition drive seeking to delay it until at least after the South Beltway is completed.
The new plan, which Gaylor Baird called a "simplified design," is estimated to cost $26 million. Lincoln Transportation and Utilities has already allocated nearly $12 million for the project.
Officials offered few details of the plan, which still must go through a professional design process. Gaylor Baird said it will accomplish the city's goals at the intersection, which include simplifying its configuration, improving safety, increasing traffic capacity and providing new sidewalks and trail connections.
Danielle Vachal, an engineer with Lincoln Transportation and Utilities, said the department will be seeking traditional design proposals from consultants that include "a normal intersection with traffic signals."
That design process will likely start within the next couple of months, and she said the department is anticipating construction on the project would start in early 2024 and be completed by the end of 2025.
The main factor in sticking with a traditional intersection design was cost, Gaylor Baird said.
"It was a really significant price tag that came in when we bid out the project," she said, which led the city to go back to the drawing board to come up with a plan that would still accomplish the goals in a cost-effective way.
The new design "provides the needed improvements at a price that fits within our existing budget," Gaylor Baird said.
It also is expected to be able to handle a large increase in traffic in the area, from about 39,000 vehicles a day now to 59,000 by 2045.