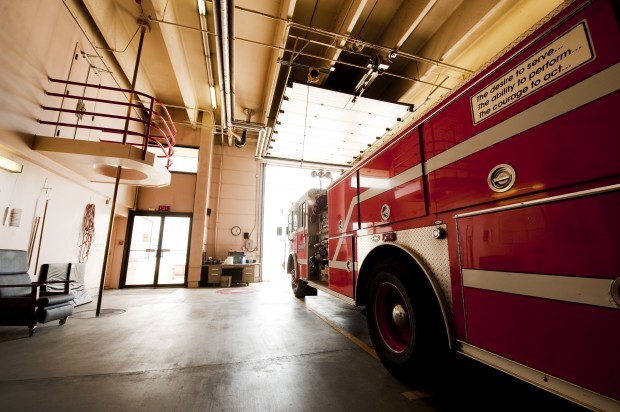 Lincoln's top public safety official will recommend that city leaders close as many as three of the city's 14 fire stations and build new ones in more strategic locations.
Tom Casady, the city's public safety director, wants the city to reposition the roughly 280 firefighters working for Lincoln Fire and Rescue to more effectively cover a city that grew by more than 50,000 people and spread out over about 20 additional square miles in the past 16 years.
The number of fire stations, however, has not kept pace with that growth, Casady told the Journal Star last week, a message he plans to give the City Council at its Monday meeting.
Lincoln's last new fire station came online in 1996.
As Lincoln has grown, so have response times. Currently, firefighters can't reach 10 percent of the city's addresses within four minutes, a magic number in emergency services that increases the odds of saving people and property, according to a 78-page report the fire department published in January.
The city could build new fire stations and hire more firefighters to man them, Casady said, but that would tax the city's budget. A fully-staffed company of 12 firefighters would cost the city an additional $1 million each year, something Casady wants to avoid.
"It takes a lot of people to run a fire station," he said.
Instead, he wants to give residents better service without increasing the city's payroll. Casady will present three options to council members, each a mix of closing two to three existing stations and replacing them with three to four new ones, allowing the department to attack emergencies faster and with more punch.
Building new stations costs $2 million a pop, plus the money needed to buy land, Casady said. But unlike cutting paychecks to firefighters, building a station hits city coffers only once.
"It's a lot more do-able than adding a couple more million dollars to the payroll every year," Casady said.
Eighteen fire companies currently are working within 14 stations, so LFR could take stations with two companies and redeploy one to a new station without hiring new people. Under the most ambitious option Casady will present, the city would close two stations and open four new ones, using firefighters from stations that have two companies to staff the extra stations.
If City Council members opt for the most robust option, dubbed Plan A, they would close station No. 10 at 1440 Adams St. and relocate it along Superior Street between 14th and 27th streets. Station No. 12, now at 2100 S. 84th St., would be moved closer to 84th Street and Pioneers Boulevard.
The two new stations would be built near 84th and Holdrege streets in northeast Lincoln and near 70th Street and Pine Lake Road in southeast Lincoln.
Another option involves relocating station No. 9 at 901 N. Cotner Blvd. to closer to 84th and Holdrege streets.
Casady said reshuffling stations and firefighters would provide better protection for Lincoln's residents now and in the future as the city continues to grow.
Under Plan A, firefighters could reach 96 percent of the city's current 88,000 addresses within four minutes and be better positioned for future growth, Casady said.
In 2010 and 2011, LFR crews were dispatched to more than 4,000 addresses beyond four minutes response time from a fire station. Most were clustered in north-central, northeast and southeast Lincoln.
"It not only grows," he said of the plan's effect on the fire department's coverage. "It grows in the right places."