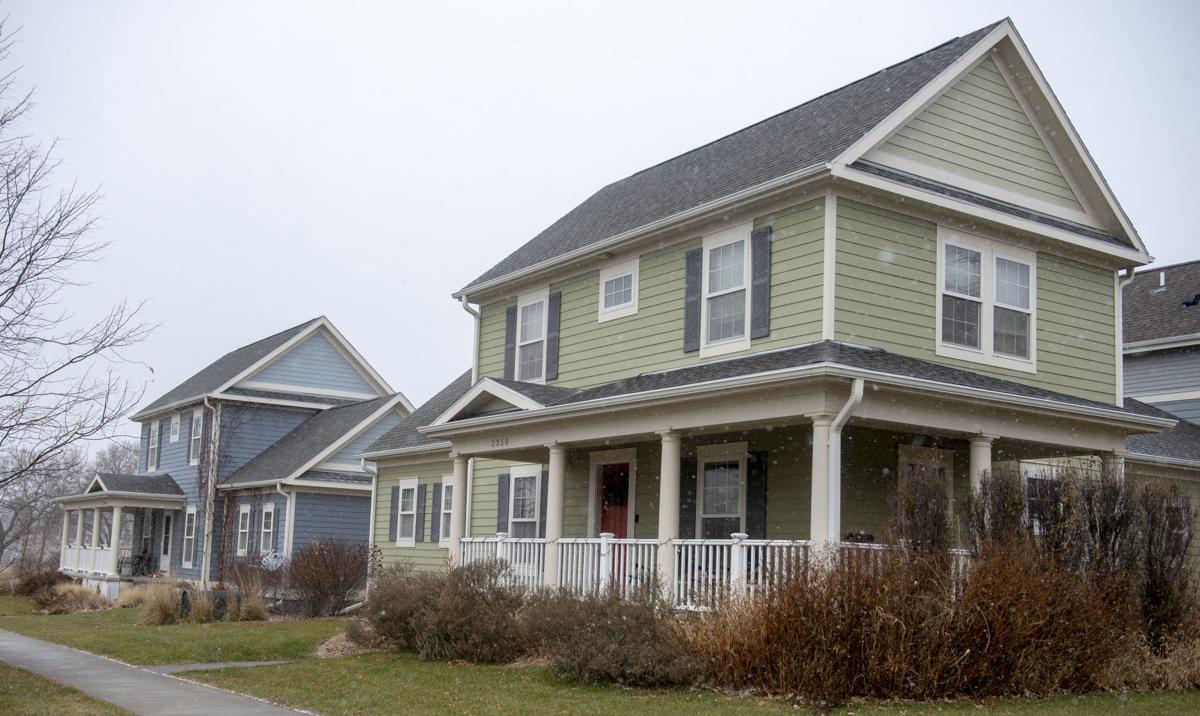 City officials hope to add a new tool to their arsenal when it comes to encouraging the development of affordable housing projects.
The Lincoln-Lancaster County Planning Commission will hold a public hearing Wednesday on designating a large portion of the city already declared blighted as "extremely blighted."
That designation, if approved, will open up additional resources to nonprofits and others to build and rehab homes in some of the city's oldest and poorest areas.
The Nebraska Legislature created the extreme blight designation as part of legislation passed in May. In areas that are declared extremely blighted, people who buy a home qualify for a $5,000 state income tax credit if it is their primary residence. The designation also gives preference for Nebraska Affordable Housing Trust Fund grants and loans to affordable housing projects built within the areas.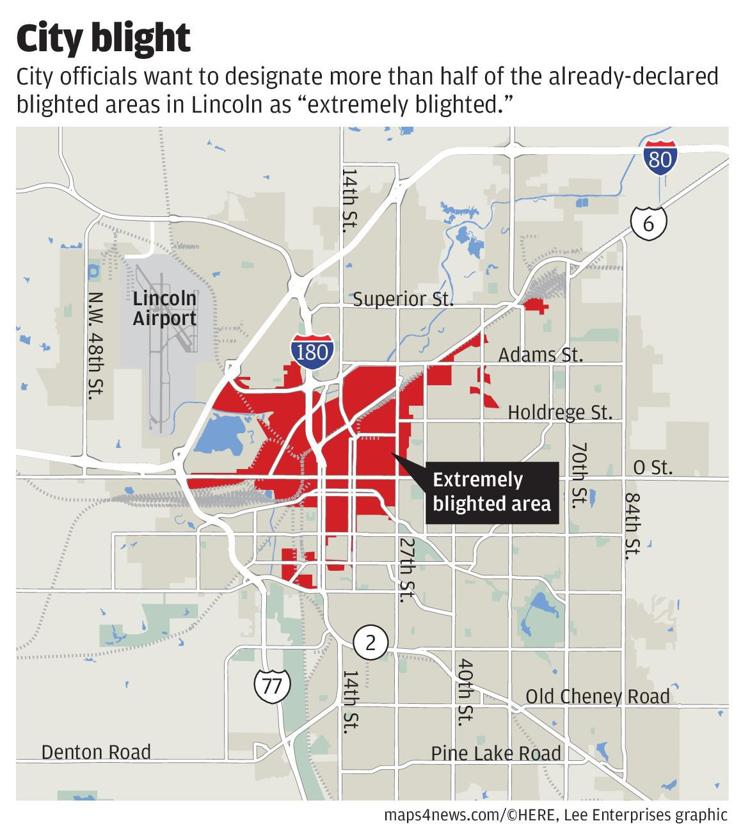 "It benefits neighborhoods in these extreme blighted areas by encouraging home ownership," said Wyn Hjermstad of the city's Urban Development Department.
Omaha has already identified extreme blighted areas, which were approved by its Planning Board earlier this month. Hjermstad said Grand Island also is in the process of identifying areas of extreme blight.
To qualify as extremely blighted, an area or neighborhood must meet three standards. It must already be an area that has been declared blighted and substandard, the poverty rate of the area must be at least 20% and the area's unemployment rate must be at least twice the state rate. The current state unemployment rate is 3.1%, but the city based its standard on a rate of 3.8%, which was the rate from the 2017 U.S. Census American Community Survey.
About 11% of land in the Lincoln city limits is declared blighted, and Hjermstad said a study done for the city determined about 72% of that area qualifies as extremely blighted under those definitions.
You have free articles remaining.
Core blighted areas such as downtown and the North 27th Street corridor are included in the extremely blighted area. The areas excluded include West O west of U.S. 77 and the area around the 56th Street exit on Interstate 80.
According to a study prepared by the city's Urban Development Department that identified the proposed extremely blighted areas, as many as 126 home sales would qualify for the $5,000 tax credit, which would be potentially $615,000-$630,000 in tax credits.
But the study notes that that impact would be borne by the state, meaning there would be no hit to the city's property tax base.
"The way we're looking at it as a city (is) affordable housing is a priority for us, and this is another tool in the toolbox," Hjermstad said.
Shawn Ryba, executive director of the South of Downtown Community Organization, agreed.
"We don't have many tools in the toolbox right now," said Ryba, who previously was the chief operating officer of Neighborworks Lincoln. "I think it's a good first step."
He said it will give groups like his more access to Housing Trust funds to create more affordable housing, while also promoting homeownership in areas that need it, such as the south of downtown area, where the housing stock is 94% rentals.
Ryba, however, said more needs to be done to make a dent in the affordable housing shortage in Lincoln, such as promoting affordable housing in more affluent parts of the city and reforming tax-increment financing so that redevelopment projects that include housing are required to make some of the units affordable.
Still, he said, "I appreciate the city's leadership on this."
After Wednesday's Planning Commission hearing, the proposal will go on to the City Council, with a hearing tentatively set for Jan 13.