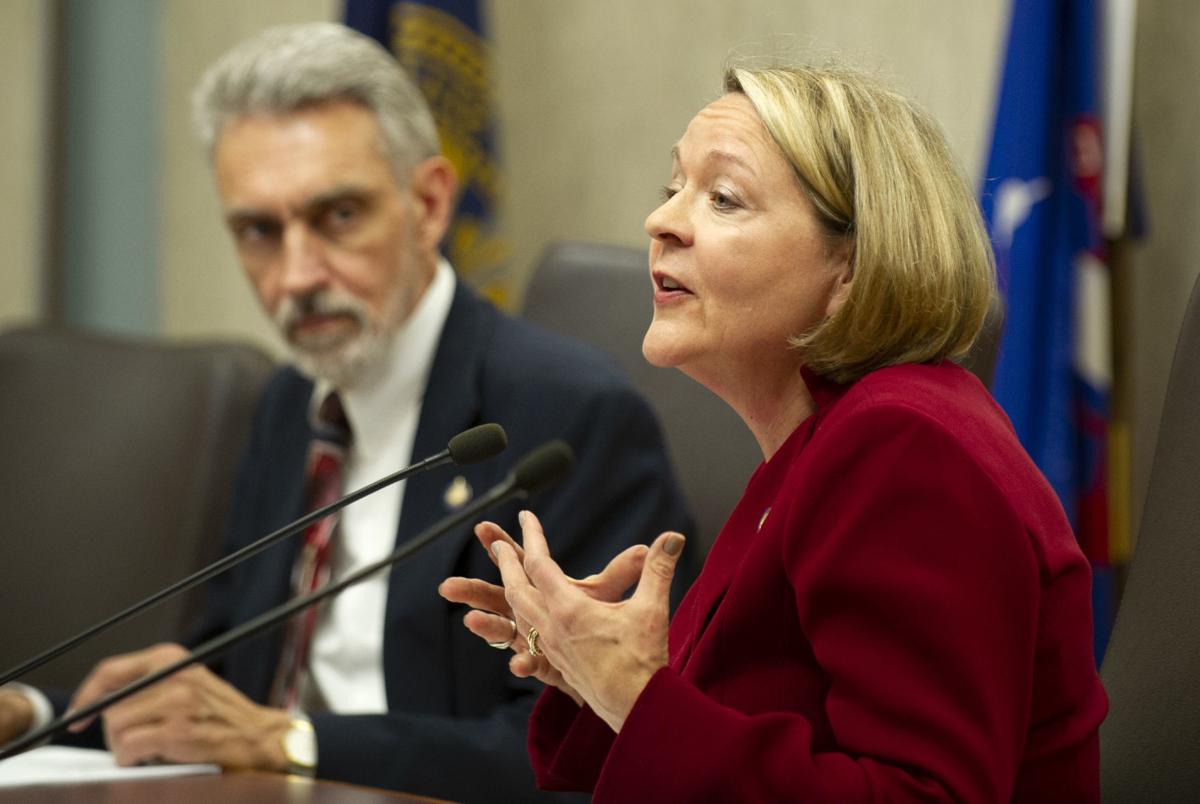 Councilwoman Jane Raybould came bearing gifts to her first council meeting as chair Monday. 
Councilman Jon Camp's fondness for the saying "This policy is like a snowball coming down from the Matterhorn" deserved commemoration, Raybould said.
So she gave Camp a "Matterhorn snowball" placard, complete with a certificate of authenticity, to honor his 20 years of service and famous "Camp-isms." 
For Councilman Carl Eskridge, who opted not to seek reelection to a third term, Raybould honored his "superperceptive people powers" with a sign declaring him a superhero and a miniature talking doll in a cape.
Eskridge is serving as Nebraska's acting State Ombudsman following Marshall Lux's retirement.
But Raybould minded the ethics requirements as she doled out the gifts before a crowded City Council Chambers.
Councilman Bennie Shobe's gift — a $24 gift card to put toward his bike fund — was Exhibit A. 
He isn't leaving the council. He had just completed his turn as council chair, and she knew that means more bike time for Shobe.
"I wish it could be more," Raybould said. "As you know very well, we can't accept gifts for more than $25. And if we do, we must report them lest anyone think we're now trying to influence your vote." 
Tracking use of cycle track
City sensors counted 24,000 cyclists using the protected bike lane along N Street during a four-month stretch last year, according to a memo from the Mayor's Office. 
That's about 202 a day past the sensor between 12th and 13th streets on the $3.2 million N Street Cycle Track, which has been a lightning rod issue with motorists questioning whether it gets much use.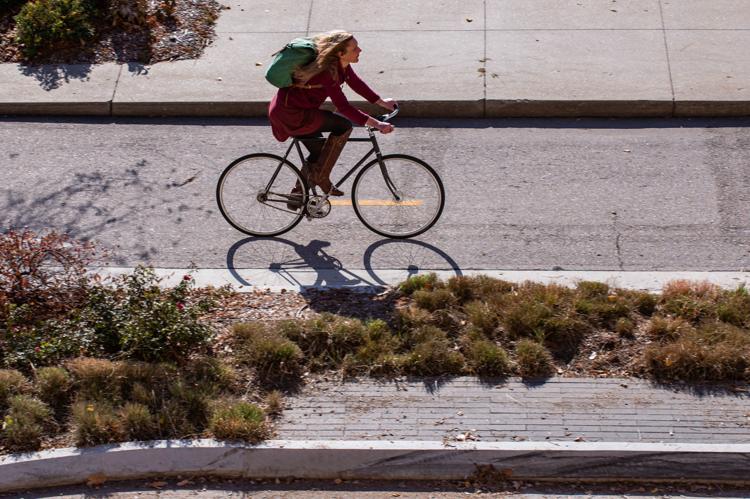 You have free articles remaining.
The city doesn't have a complete count for last year, in part because there was an issue with the sensor system that helps time the traffic lights for cyclists and measure usage.
For the first eight months of 2018, city crews were replacing defective sensors along the bikeway that opened in late 2015, said engineering technician Christopher LeFrois of Lincoln Transportation and Utilities. The count covers September through December.
Cooking certification returning to jail
Lancaster County Corrections officials expect to help at least 40 inmates in the next year complete food-handler training under a new one-year, $8,125 contract with CBM Managed Services.
After the inmates complete the courses, they can use the training to get jobs in the food service industry which has proven forgiving to people with a criminal background, said Brenda Fisher, the jail's program director.
The program had previously been offered at the jail through Southeast Community College, but two years ago the school stopped offering it, County Corrections Director Brad Johnson told the County Board.
Staff believe they'll have an easy time filling the classes, which were popular with inmates, Fisher said.
During the pilot project, Commissioner Deb Schorr said she heard from female inmates cutting tomatoes who were excited to put their newly acquired cooking skills to work in their own homes, too, serving healthy food to their children.
Commissioner Sean Flowerday, who had previously worked in the state prison system, applauded the return of the contract.
"One of the places where the American correctional system falls down the most is teaching job skills while individuals are inside," Flowerday said. "And I looked over your curriculum and it looks great." 
Fast figures
$155,000 — The amount of money County Board members moved from a miscellaneous fund to court services to pay for unanticipated increases in psychological evaluations to assess if defendants could understand court proceedings.
62 — The number of Lancaster County bridges County Engineer Pam Dingman said she and her staff are watching for potential damage if weather forecasts for up to 7 inches of rain in the next week come true.
3.78% — How much city sales tax collections trail projections heading into the homestretch of the fiscal year. Finance Director Brandon Kauffman isn't holding his breath that online sales tax money the city receives will help plug a $3 million budget gap ahead of next year's budget discussions. 
"Oh, golly, I don't know." — The number of votes Councilman Jon Camp cast during his 20 years on the council.