Later this month, the city will hold a Q&A session with contractors that may bid to build the elevated roundabout that will remake the intersection of 14th Street, Warlick Boulevard and Old Cheney Road.
Lincoln Transportation and Utilities Department Engineering Services Manager Thomas Shafer said the city hopes to exchange ideas with contractors about how work could be carried out. 
"It's a new set of eyes looking at it," Shafer said. 
But the design of the improvements there, essentially a roundabout elevated above a T-intersection, aren't likely to change. 
City officials envision the construction will take place over nine phases aimed at keeping the intersection open to area businesses, Shafer said. 
The project will be akin to the construction of the intersection of Salt Creek Roadway and Antelope Valley Parkway, which city officials call "The Big X." 
The city plans to bid the elevated roundabout project later this fall, with a plan for a two-year construction deadline.
"It's real," Transportation and Utilities Director Miki Esposito said this week.
'It will not come back'
Led by a high school rodeo competitor from Beatrice, a wave of Lancaster Event Center supporters attended Tuesday's Lancaster County Board meeting in hopes of persuading commissioners to approve the center's $4 million grant request.
Cameron Lancaster said he's made valuable connections in his 2½ years competing in high school rodeo. 
He's excited Lincoln will host the National High School Finals Rodeo in July 2020 and 2021. 
"It's going to be treated for a lot of families like a vacation," said the 17-year-old, who competes in team roping and tie-down roping. 
The event center has asked for a $4 million grant from lodging tax proceeds to fund construction work on improvements that exceeded budget projections. 
Members of the County Board have expressed concern that giving the event center that money, on top of a previous $3 million grant, will deplete the fund and prevent other local attractions from getting help for their improvement projects.
An outside group that reviewed the planned improvements will make its recommendation to the board later this week.
Tiffany Heng-Moss, dean of the University of Nebraska-Lincoln's College of Agricultural Sciences and Natural Resources, told board members she hopes they understand the impact of this event extends beyond the LEC grounds. 
She pitched the rodeo as a key event to help recruit out-of-state, ag-minded students to the university and the other post-secondary campuses in the area. 
UNL facilities will be open to rodeogoers during the 10-day event next summer, she said. 
Colette Wear, general manager of the Hampton Inn and Suites at 27th Street and Interstate 80, said the county can't afford to lose this event that will fill hotels in July, which can be a slower month.
She believes extended family will fill beds for as long as eight-day stays, she said.
"If we decline it now, it will not come back," Wear said. 
You have free articles remaining.
Some feel left out
Hailed as a talented and diverse addition to the Lincoln City Council, Sändra Washington's appointment was a missed opportunity in the eyes of some. 
Romeo Guerra, who is the executive director of El Centro De Las Americas, didn't attack Washington's qualifications in his letter to the City Council expressing disappointment. 
Guerra said he believes Lincoln's Hispanic community again was left out despite having three candidates among 24 applicants for the City Council vacancy. 
Along with Guerra, community organizer Isabel Salas and Cathy Maestas Graham of the Lincoln Public Schools Employees Federal Credit Union had applied for the open at-large seat.
Candidate diversity was a strong factor several council members were considering. 
"Simply appointing people of color (while laudable) to represent all minorities does not address the issue of equity," Guerra wrote. 
The Latino community is one of the city's fastest-growing and largest minority populations, and for years it has been told that no quality applicants had applied, Guerra said. 
This was an opportunity missed, he said. 
"Oftentimes Latinos are cast as un-American and unwilling to become Americans," Guerra wrote. "When the opportunity presents itself, we are again denied the opportunity to participate and contribute to the overall community betterment. You cannot change the politics of Latinos until you change the culture in which Latinos are seen."
Health director remembered
The Lincoln-Lancaster County Health Department staff took to their website to remember Shavonna Lausterer, their former director who died last week following a battle with breast cancer. 
Lausterer, 40, had an "infectious joy in living she shared with all of us," the memorial reads.
"Her passion for public health was rooted deeply in her life experience of watching both her mother and stepfather die from HIV," the staff wrote. "These and other experiences caused Shavonna to be a champion for public health prevention services."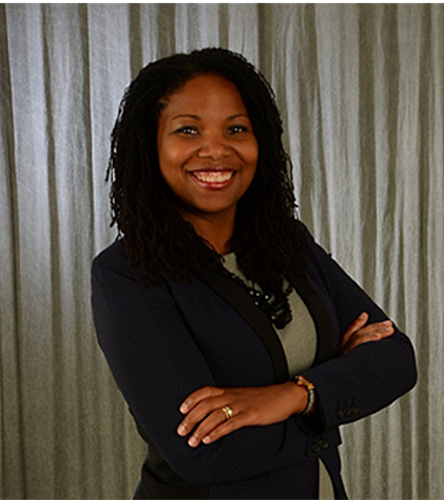 After becoming the department's director in 2017, Lausterer implored staff to find ways to engage "non-traditional partners and disempowered populations" in the department's planning and decision-making processes, the staff said.
Her emphasis on addressing health equity reenergized the department's efforts, and even after she was diagnosed with aggressive breast cancer last year, Lausterer continued to give direction and provide support at the department, staffers said.
"Her courage, openness and perseverance helped us understand what can be accomplished amid pain, loss and overwhelming challenges," the memorial said.
Fast figures
$29 million — The amount of bonds issued to pay for sanitary sewer improvement projects across the city funded by the 5% increase in wastewater fees last year.
325 —The number of dog bites to humans, other dogs and other animals in the first five months of the year, a 21% increase over the same time frame in 2018.