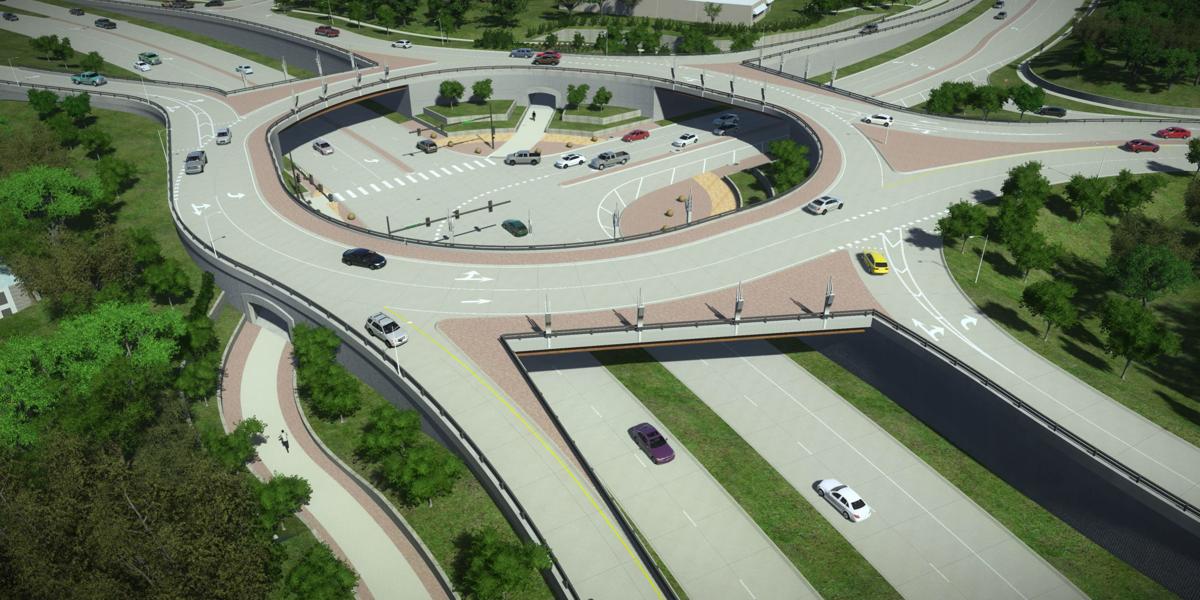 City contracts to build the 14th Street and Old Cheney Road roundabout could be adapted and protect taxpayers if a petition drive succeeds in getting voters to shelve the controversial project.
That's the opinion of the two most recent city attorneys.
"I don't know that we've ever had anything like this before," City Attorney Jeff Kirkpatrick said. 
News of the petition drive announced Monday, which seeks to delay the project until the South Beltway is built, comes as the deadline to unseal bids for the project nears.
Assume for a minute bids to make improvements on seven intersections at 14th Street, Old Cheney Road and Warlick Boulevard come in at or under the city's $36.45 million budget.
And assume Mayor Leirion Gaylor Baird decides to contract the project.
Regular city contracts include clauses promising the city will pay if and when money is available and for any work accomplished prior to a cancellation, Kirkpatrick said in an interview.
Typically, that contract language is included because of the possibility of unpredictable events, such as an economic downturn, that could affect the city's ability to make good on its financial commitments, he said. 
The proposed ordinance outlined in the petition would allow the city to make contractual payments promised prior to the effective date of the ordinance, but it bars additional funding and work on the project until at least two years after the completion of the South Beltway.
Kirkpatrick believes similar clauses would hold up if the petition drive led by project critic Peter Katt and his group, Sensible Streets for Lincoln, achieved its aim.
Outcome aside, the timing of Katt's effort creates a practical problem, said Rod Confer, who was Lincoln's city attorney from 2009 to 2014.
Katt needs more than 8,500 valid signatures from registered Lincoln voters to get the  proposed ordinance putting a moratorium on the project onto the May 12 primary ballot.
"You might look at this project and say, 'Are we gonna spend a lot of time and effort in preparing this bid when we don't know how this vote is going to turn out?'" Confer said Tuesday. 
Katt participated in a discussion of a petition seeking to stop the construction at a Lincoln Independent Business Association luncheon in September. 
LIBA hasn't taken a stance on Katt's petition but, like Katt, the organization and its chairman had supported an unsuccessful City Council measure to delay the project. 
Katt, a former Lincoln Board of Education member and past president of LIBA, said he's long been upset with how the city spends money on its roads. 
And he doesn't believe it would be prudent for the mayor to move forward with the project if this petition is circulating, he said.
Two days before the petition was filed, the city extended the deadline for prospective contractors to submit roundabout bids from Dec. 6 to Dec. 10. 
Interim Lincoln Transportation and Utilities Director Tom Casady said staff wanted to allow contractors a few more days to prepare their proposals.
A city purchasing document said interested contractors had inquired about a deadline extension.
Meanwhile, city legal staff will soon review the language of the proposed ordinance offered in the petition to assess if it complies with the city charter and state laws, Kirkpatrick said. 
Private practice attorney Bill Austin, who was Lincoln's city attorney from 1979 to 1999, helped draft the petition, according to a sworn statement submitted with the petition.
The initiative calls to mind the successful ballot initiative to term-limit Mayor Chris Beutler in 2018 and the referendum on the City Council's fairness ordinance in 2012, said Confer, who served as city attorney in Beutler's first two terms.
Should it reach the ballot, Confer doubts voters will have as deep of an understanding as elected officials who have studied it. 
"It's a rough kind of democracy," Confer said.
Nobody knows what's going to happen with this, he said.
"But if this is the way we're going to treat every big project, it's going to create a lot of difficulties," Confer said.
'Bittersweet' relief 
The last year felt like a decade to Tracy Von Busch and her husband, Mark, co-owners of Virginia's Travelers Cafe at 3820 Cornhusker Highway. 
Plans to make crossing the railroad tracks in and around 33rd Street and Cornhusker Highway safer included a proposal that had them worried for the diner they've had for five years and hope to pass on to their children some day.
A potential route using a fish hook-like bridge to connect Adams Street traffic to Cornhusker Highway had the Von Busches and their restaurant's patrons worried the beloved diner that's called the spot home since 1978 would need to move.
"That's all we've talked about," Von Busch said.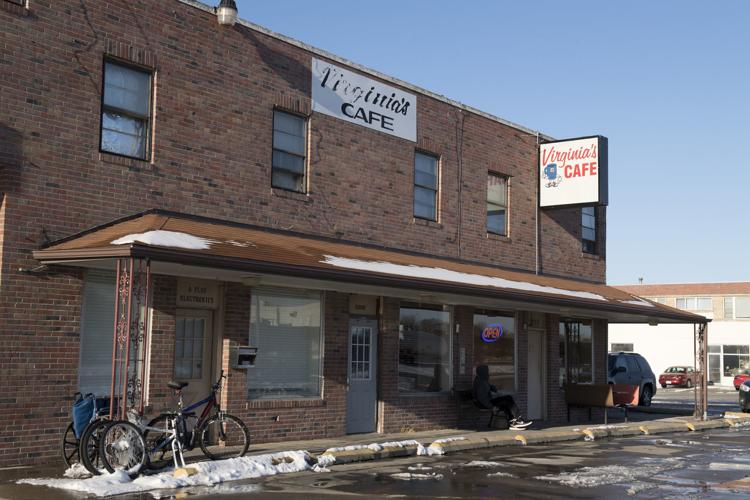 Railroad Transportation Safety District officials Monday further formalized their plans to pursue a different route and spare Virginia's by rewriting it into a project contract. The group also decided to move into the environmental assessment of the project with a focus on the latest alternative. 
Still, Von Busch called it bittersweet, because other businesses will be in the path of the new route, including a salvage yard and a Mexican restaurant. 
As for Virginia's, Tracy Von Busch said her family can now turn its attention to remodeling the 1930s building with the assurance it won't be forced to move to make way for a bridge. 
Fast takes
5 — The number of confirmed cases of the flu in Lancaster County so far, according to a Lincoln-Lancaster County Health Department report Monday. Four of those cases were influenza B, and the other was influenza A. Health department officials believe flu activity is beginning to pick up locally, and state public health officials changed flu activity level from sporadic to local. 
2 — The number of Lincoln City Council meetings this month. Dec. 9 will be the first since the council recognized the Thanksgiving holiday this week. The Dec. 16 meeting will be the council's night meeting, held at 5:30 p.m. Council members will not meet again until Jan. 6, as they recognize the Christmas and New Year's holidays.
1 — The number of open houses left on the West O Street improvement project. The meeting will focus on possible aesthetic and functional improvements to the stretch between Northwest 56th Street and Harris Overpass. The open house will be Thursday from 4:30-6:30 p.m. at Community Action Partnership, 210 O St. 
Get Government & Politics updates in your inbox!
Stay up-to-date on the latest in local and national government and political topics with our newsletter.