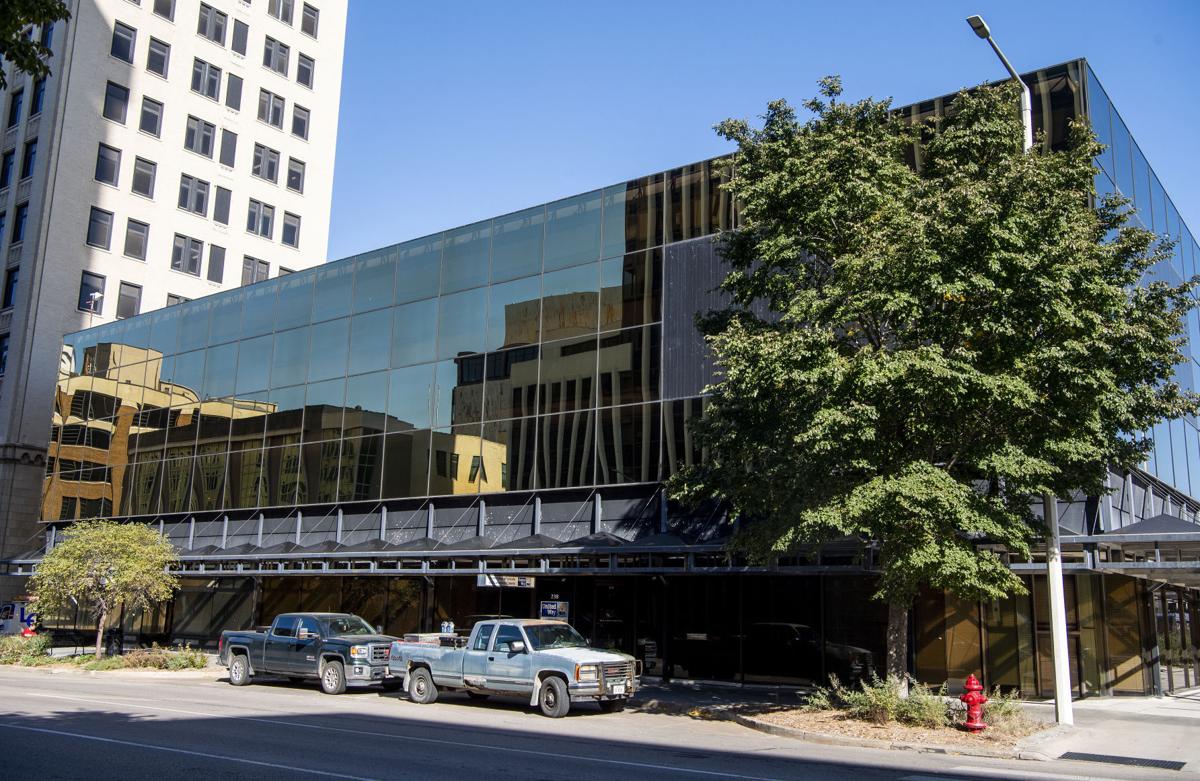 What do an iconic — but deteriorating — bridge in Oceanside, California, and a planned parking garage in downtown Lincoln have in common?
They're both projects local leaders in each of those communities want to use federal pandemic relief funds for but can't because of the way the U.S. Treasury Department calculates pandemic revenue losses.
An Associated Press article recently delved into the issue facing many cities, including Lincoln. Mayor Leirion Gaylor Baird was among local leaders who wrote to federal officials seeking a change in the calculations.
Lincoln received $46 million in federal relief funds, part of $350 billion for states, counties and cities in the massive COVID-19 relief bill signed by President Joe Biden in March.
In August, Lincoln and Lancaster County (which got $62 million) released a plan for using the money — everything from bolstering small businesses to expanding mental health services and improving rural broadband access.
Those all fall into the more than 60 categories in the federal guidelines for using the money. It's a category about revenue loss — which governments can use for a wide variety of projects — that concern Lincoln and other cities.
To calculate those losses, the federal government rolls most revenue sources together instead of calculating losses on a fund-by-fund basis.
Here's the problem in Lincoln: Revenue from the quarter-cent sales tax approved by voters and enacted in November 2019 — just before the pandemic — are rolled in with other revenue sources.
But money from that quarter-cent sales tax can only be used for road improvements.
When revenue losses are calculated without the quarter-cent sales tax revenue, they total $13.5 million, city officials said. When it is included — as the rules now require — the losses total $2.4 million.
The problem, said Sherry Wolfe, the city's budget analyst, is the city lost $8 million in parking revenue, as well as millions in occupation tax revenue the West Haymarket JPA uses to pay off bond debt on Pinnacle Bank Arena and savings it will use for maintenance and upkeep.
Because the quarter-cent sales tax revenue can't be used for either of those, city officials don't think it should be part of the calculation.
Dan Marvin said the losses in parking revenue mean the city can't consider putting a parking garage at 13th and M streets where the old American Charter building sits, even though that's why it bought the lot. Even with money available, it would be several years before the existing building would be taken down.
The City Council recently approved additional tax-increment financing for the Lied Place Apartments, a high-rise being built at 11th and Q streets, in part so some of that money can be used to repair elevators in an adjacent parking garage — something the city couldn't do because of revenue it lost during the pandemic, Marvin said.
Oceanside, California, officials have a similar problem because of a half-cent sales tax that took effect in April 2019.
Lincoln can't — and won't — use the quarter-cent sales tax revenue for parking, but the federal rule makes it harder to shore up the parking and occupation tax losses, city officials said.
"That quirk in their rule-making works as a disadvantage to actually helping a department that clearly suffered under COVID," Marvin said.
Pension perks
City officials plan to propose a change in the rules for the police and fire pension plan they hope will boost recruiting and retention efforts — a plus especially for the police department, which has been suffering staffing shortages.
The change would allow officers or firefighters who come to Lincoln from departments in other communities to "buy into" the pension program based on their years of service for their previous employer.
That means, for instance, a police officer who worked in Grand Island for five years could "buy" five years of service in LPD's pension plan.
The benefit to officers in that situation is that they start off five years closer to being fully vested, which will allow them to build their pensions based on that previous service, rather than starting from square one.
They would still get whatever money they'd contributed to the previous employer's plan — money that could be used to "buy" into Lincoln's pension plan.
"They can build up greater equity and benefit," said Human Resources Director Doug McDaniel.
City officials looked into the change because human resources staff were fielding questions from newly hired police officers.
Human resources officials told council members recently that the practice is common in pensions, and the cost of the buy-in would be calculated by actuaries based on the employee's age and previous years of service.
Both fire and police administrations and unions support the change.
The City Council will hold a public hearing on proposed change Monday.
Rental registry up and running
The electronic system for short-term rental operators to apply for a license is — finally — up and running.
In June, the city approved rules governing short-term rentals, including that owners had to be licensed annually and pay a $250 registration fee each year.
City officials contracted with a company so renters could easily apply online, but it took longer than expected to finalize the contract and create the system so that it matched all of Lincoln's rules, said Building and Safety Department Director Chad Blahak.
The Aug. 1 deadline was initially extended to Sept. 20, then it got pushed back until Oct. 18, when the website launched. It's already fielding applications. 
Short-term rental operators must apply for licenses by Nov. 29, and those operating without licenses after Nov. 30 could face a fine. Applications can be found at lincoln.ne.gov/shorttermrental.
The online application and approval process is quick and simple, Blahak said.
Short-term rentals have been a controversial subject in Lincoln: Debate over legislation to regulate them drew both property owners who argued against restrictive rules and neighbors who opposed the rentals because of the parties and noise they create.
In the end, the council scrapped residency requirements, 600-foot spacing between rentals (it will review it after a year) and eliminated a 10% occupancy requirement for commercial high-rises.