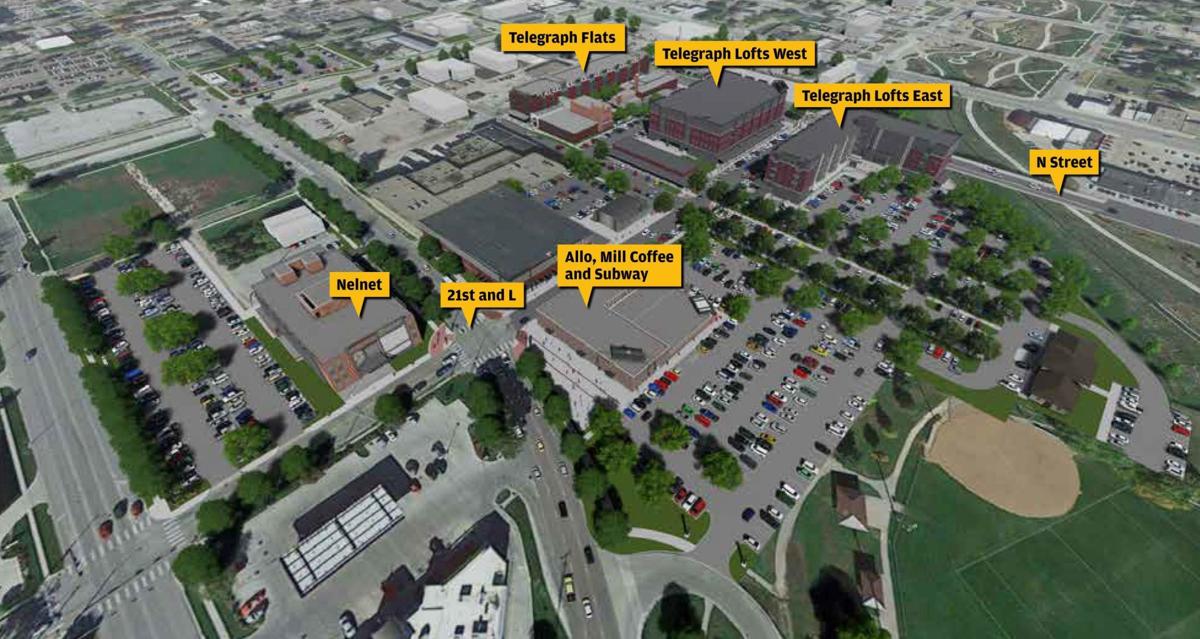 Offering public, outdoor wireless internet in up to three locations in Lincoln is the next big local project for Allo Communications.
Allo President Brad Moline said last week he hopes to launch the service in the Telegraph District, the development near 21st and K streets where Allo has its offices. 
Providing outdoor community access in three areas is part of Allo's agreement with the city, which allowed it to install fiber-optic cable and conduit in the city's right of way. 
Last week, Moline and Lincoln Mayor Leirion Gaylor Baird announced Allo would offer free high-speed internet to 75 nonprofits for 10 years, another requirement of the agreement Allo signed with the city.
So when will visitors to the Telegraph District be able to log onto public Wi-Fi? 
Moline said that's still being worked out. 
"We really don't want to use yesterday's technology to serve tomorrow's problems," he said.
Allo will work with the city to select the public Wi-Fi sites, according to the franchise agreement.
Optics matter in debate
The mayor's 14-member Advisory Committee on Transportation spent nearly an hour analyzing different ways it could prioritize residential street repairs before picking the first four projects. 
Lincoln Transportation and Utilities officials gave the group 20 different neighborhood street packages, five in each of the four geographic City Council districts.
Committee members toggled with a computer program called Decision Lens, showing different ways to rank and ultimately select projects, with the aim of picking one package of repairs in each quadrant to start in 2020.
Pavement condition was the top priority identified by the public in surveys, and the committee's top priority.
But picking projects solely based on the roughest streets would have ignored other criteria valued by the public in surveys. 
In southwest Lincoln, for example, streets in the Country Club neighborhood labeled as in poor condition would have been recommended ahead of streets in Southwood. 
Committee member Jeanne McClure worried, though, about how it would look if one of the first neighborhoods to benefit from the committee's recommendations for spending new sales tax dollars was one close to homes of two people on the committee.
Ultimately, the group decided to weight the projects in a way that mirrored the results of a public survey, and recommended packages in the Havelock, Zeman Elementary, Southwood and McPhee Elementary neighborhoods for the first repairs.
City staff say they believe all 20 residential street packages can be done in the six years of the quarter-cent sales tax.
TIF on public land
Next week, the City Council is expected to approve about $5.6 million in tax-increment financing for a hotel on Nebraska Innovation Campus.
But how can a private developer get TIF for a project on public land, you ask? 
Well, as attorney Tom Huston, who represents the hotel developer, and Dan Marvin, the city's Urban Development director, pointed out Monday the land there may be owned by the university, but the improvements on it aren't. 
The Nebraska Innovation Campus Development Corp. leases the land for developments such as the new hotel, which will carry a Marriott Tribute flag. 
That lease to a private entity makes it eligible for TIF, a financing tool that allows increased property taxes generated by the development to be used to help pay for improvements that have a public benefit.
The TIF funds in this case would be put toward site preparation, streetscape and facade improvements and energy efficiency.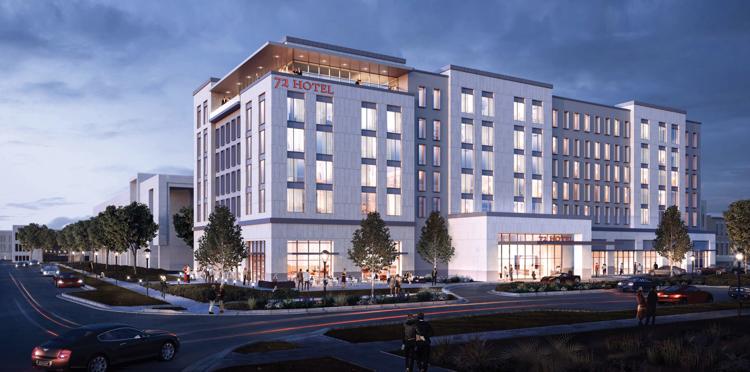 Fast takes
* 7-0 — The City Council's vote on approving one of Councilman James Michael Bowers' first proposals. The council Monday enacted a legal defense for Good Samaritans who break into a vehicle to save a pet or child from harm.  
Betsy would like to say thank you to the other members of the Lincoln City Council for voting 7-0 on my ordinance to provide an affirmative defense for Good Samaritans who rescue children and pets from cars. #LNK pic.twitter.com/9ucsPTollg

— James Michael Bowers (@Bowers4Lincoln) October 22, 2019
* $3,693,833 — The amount the city has paid Felsburg, Holt and Ullevig, the lead consultant on the 14th Street and Old Cheney Road project, since 2016. In total, the city has spent $6 million on planned improvements for the area, including seven distinct intersections. Building the proposed elevated roundabout and other road changes there is projected to cost $36 million.
* Undetermined — The number of minutes during two hours of public testimony that Councilman Roy Christensen spent researching Robert's Rules of Order to back his unsuccessful attempt to block city transportation officials from responding to questions and comments about the roundabout project at the end of the hearing. His procedural challenge of Council Chair Jane Raybould's decision to allow transportation department leaders to answer questions was right based on the rules, according to City Attorney Jeff Kirkpatrick. But the council rejected his appeal 6-1.
* 29 — The number of years I've spent on Earth as of today.
Get Government & Politics updates in your inbox!
Stay up-to-date on the latest in local and national government and political topics with our newsletter.