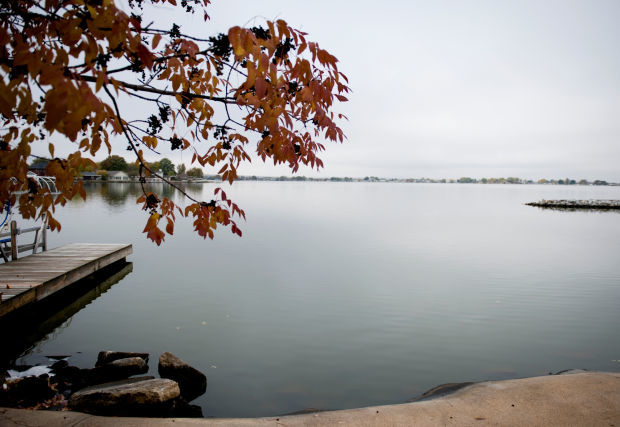 Capitol Beach homeowner Kile Johnson welcomes the city's proposed method for regulating short-term rental properties used on Airbnb and Vrbo. 
Johnson heads the Capitol Beach Community Association, which went to court to try and stop owners of eight properties from renting out homes around the west Lincoln lake.
The regulations would allow property owners to rent out part or all of their primary residence for up to 30 days at a time by obtaining a license from the city.
Rental or investment properties couldn't be rented out within the city limits or the city's 3-mile zoning jurisdiction, under the draft regulations. 
The lawsuit is still pending, but only three of the eight properties sued by the association are still available as short-term rentals, Johnson said. 
The remaining properties are owned by limited liability companies, and none of them are primary residences, he said. 
A majority of association residents voted to add a ban on short-term rental properties to the association's covenants last August, and when the eight property owners still didn't stop renting out the homes, the association took them to court, seeking to enforce the new covenants. 
Around parts of the lake, streets are narrow and homes close together. 
But particularly on Husker football weekends, parking and noise became issues at the rental properties at Capitol Beach. 
One rental home had so many cars that people were parking their vehicles in the driveways of other homes, Johnson said.
Some homes have been the site of loud, wild parties where police needed to intervene, he said. 
"At Capitol Beach, I think our experience there is that these properties were managed in such a way that they infringe on the rights of the neighborhood and became a public nuisance," Johnson said. 
The city will hold open houses on the potential regulations later this month.
The meetings will run from 5-6:30 p.m., with presentations planned for 5:30 p.m. at the following locations: 
* Culler Middle School, 5201 Vine St., on Jan. 21.
* Cavett Elementary School, 7701 S. 36th St., on Jan. 29.
To learn more about the draft regulations, go to lincoln.ne.gov and search the keywords "short-term rentals." 
Fast takes
$126,972 to $175,155 — The posted salary range for the next fire chief, who will replace Chief Micheal Despain when he retires from Lincoln Fire and Rescue. Despain, who was hired in 2016, was paid about $140,000 when he started after leaving a similar position in California.
5% — The percentage salary increase the Lancaster County Board approved for five appointed officials Tuesday. Lancaster County Corrections Director Brad Johnson, Community Corrections Director Kim Etherton, County Budget and Fiscal Officer Dennis Meyer, Facilities and Properties Director Kerin Peterson and Emergency Management Deputy Director Mark Hosking all received an additional 2.5% salary increase when the County Board approved 2.5% raises for other appointed employees. Commissioner Deb Schorr said the raises help the county play catch-up, as compensation for similar positions in the market have outpaced the county's pay. To see the new salaries, click here. 
Four — The number of scooter companies seeking to be picked for Lincoln's pilot program for dockless, electric, rental scooters. The companies are Lime, Spin, Bird and Zagster, according to Lincoln Purchasing Director Bob Walla. The city will select up to three companies to participate in the pilot program, which allows scooter use through the end of 2020.
All five Lincoln Hy-Vees — The locations where any Nebraska resident who will be 18 or older on Nov. 3 can register to vote Saturday. The Lancaster County Election Commissioner's Office will have staff on-site at the grocery stores, which are at 27th and Superior streets, 84th and Holdrege streets, 50th and O streets, 40th Street and Old Cheney Road and 70th Street and Pioneers Boulevard.
Jan. 21 — The day the Lancaster County Board will hold a hearing on whether to approve the contested campground project at U.S. 77 and Davey Road. There's sure to be lots of public testimony at the hearing if it's anything like the first public hearing, which lasted more than six hours. Email me with your guesses on how long the public hearing lasts. Closest guess gets a column shout-out.