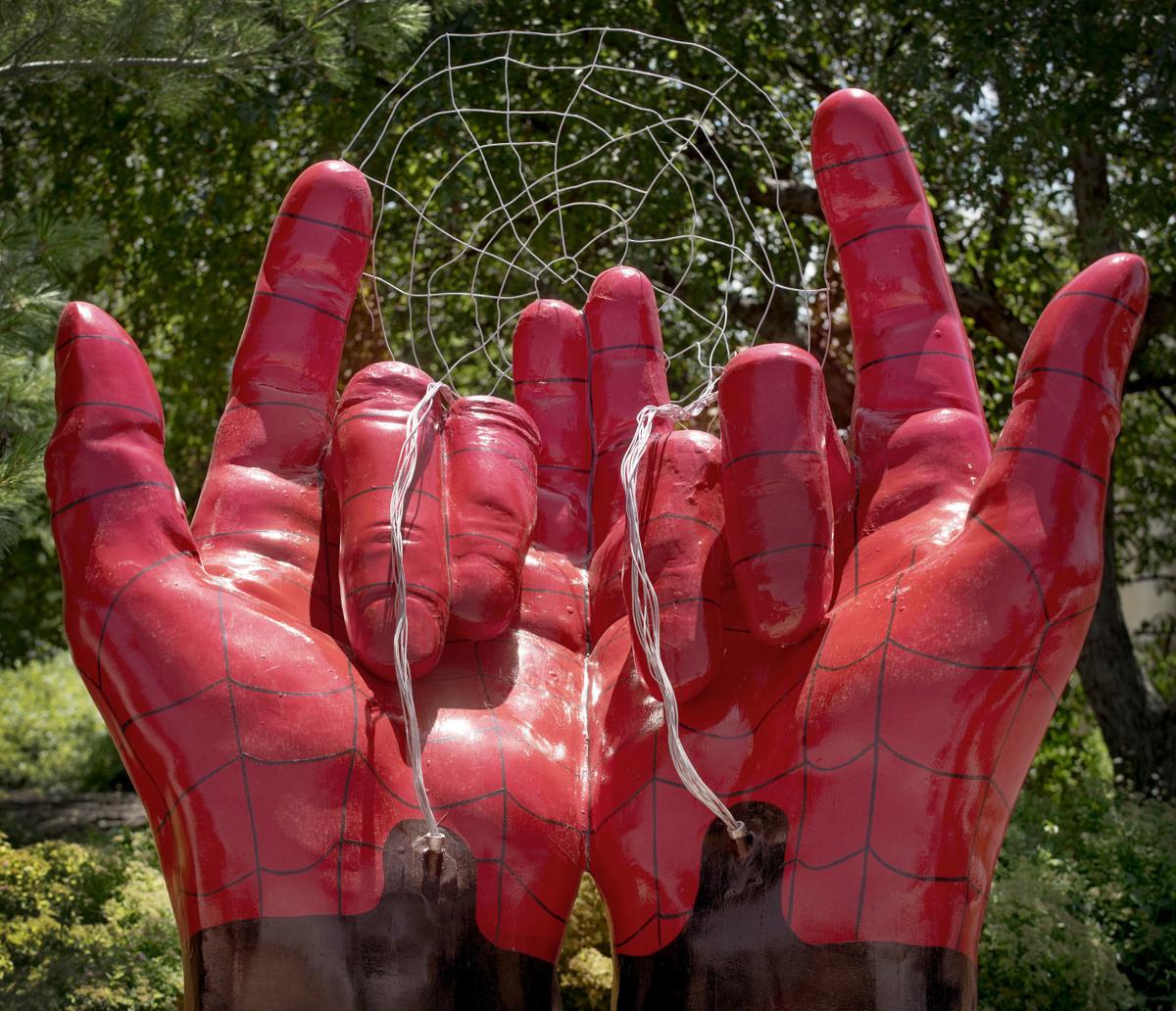 The offense taken and confusion surrounding a 6-foot-tall "Spider-Man" sculpture on display near the Lincoln Children's Zoo has added titles to Matt Schulte's job description. 
Not only is he executive director of Campus Life, a Christian nonprofit, he told the City Council on Monday. But he's also now a purveyor of public art and "Protector of Spider-Man." 
He and Liz Shea-McCoy, who helped coordinate the Serving Hands public art project, tried to get out front of any further controversy surrounding the "Spider-Man" sculpture Monday. 
There are 50 sculptures across the city as part of the series. They'll be auctioned in October to raise money for Campus Life projects. 
Before the woman's email, Schulte heard a lot about the sculpture depicting hands bearing a folded flag displayed on the VA campus in east Lincoln and "Spider-Man."
Then the Journal Star wrote about the woman's letter, and the story went viral. Schulte fielded calls from CNN and Fox News. The story was picked up by media outlets all over the country. 
Traffic to the nonprofit's website spiked.
"Just about the only thing we lacked was a late-night comedy joke," Schulte said.
Subsequently, the woman who initially took offense wrote Schulte and said she'd realized she was mistaken and that she hoped the attention her initial letter spawned would benefit Campus Life, he said.
But that didn't put the issue to bed, as Schulte and Shea-McCoy heard rumblings there might be others mobilizing to move the "Spider-Man" hands. 
So they showed up at the meeting and tried to preempt concerns during public comment.
"It's gone from a little bit of 'This is so silly' to a little more serious," Shea-McCoy said.
She informed the council about the sculpture selection process, saying appropriateness for community display is one of the key factors in selecting the theme on an individual sculpture. 
Artists from around the state submit one to five proposals before they are examined and winnowed by a panel of judges, she said. 
Ultimately, just one woman stepped forward during public comment to warn the council of the proliferation of icons in everyday places here and across the U.S. that she believes pay homage to the devil. 
She doesn't believe the hands depict "Spider-Man," and she cautioned the council to be on the lookout for signs and symbols sympathetic to Satan. 
Said Schulte: "It's so typical for a superhero to suffer for mistaken identity like this."
'Immoral' business, but 'yes' vote
Lincoln City Councilman Roy Christensen objected before he approved. 
Steve Stevenson had come to the council Monday seeking a liquor license for The Night Before Lounge, a strip club that's been at 11th and M streets since the 1980s.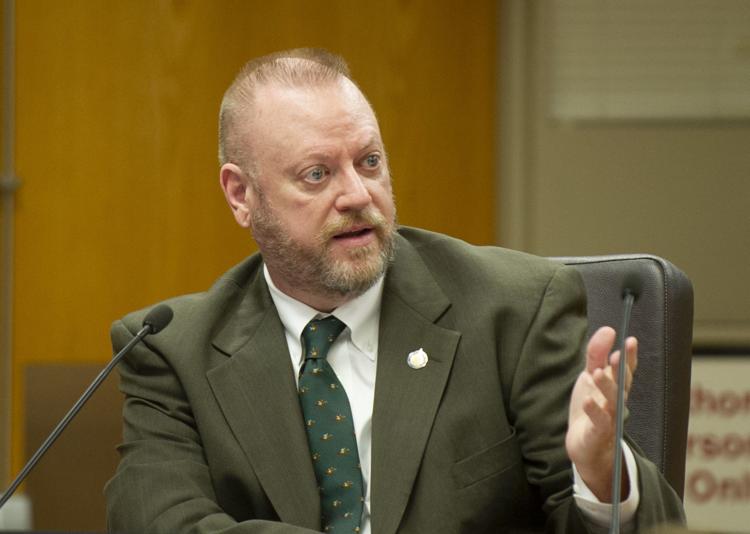 Stevenson and two others recently bought the lounge from longtime owner Ken Semler. 
His application is routine, as Stevenson owns The Office, another Lincoln strip club, and Playmakers Bar and Grill in southwest Lincoln. 
From the dais, Christensen said he recognized this application was legal. 
"I think this is an example of something being perfectly legal but completely morally reprehensible," the Republican said. 
He'd vote yes, he said, because he believes in equality before the law. 
"But for a business to make its way in this world by victimizing people, (that's) not a good thing," he said. 
The liquor license was unanimously approved.
Allo update
Allo has completed the massive undertaking of digging and installing a fiber-optic cable network capable of providing high-speed internet across Lincoln. 
Todd Heyne of Allo told the mayor's Telecommunications and Cable TV Advisory Board last week that the company's crews, led by contractor Bauer Underground, completed that phase April 30. 
All told, they put in 1,700 miles of conduit and 2,600 miles of fiber-optic cable, he said. 
Allo's underground work will continue on the city's edges as it helps keep pace with growth, but most of the company's work within the city going forward will be connecting customers to its infrastructure, he said. 
The project has been a headache for some in the community, as the massive citywide digging project upturned yards and led to some natural gas leaks. 
In all that work, though, Allo happily can report no major injuries or safety incidents, Heyne said. 
Lincoln's Serving Hands sculptures and where to find them
1. Look at This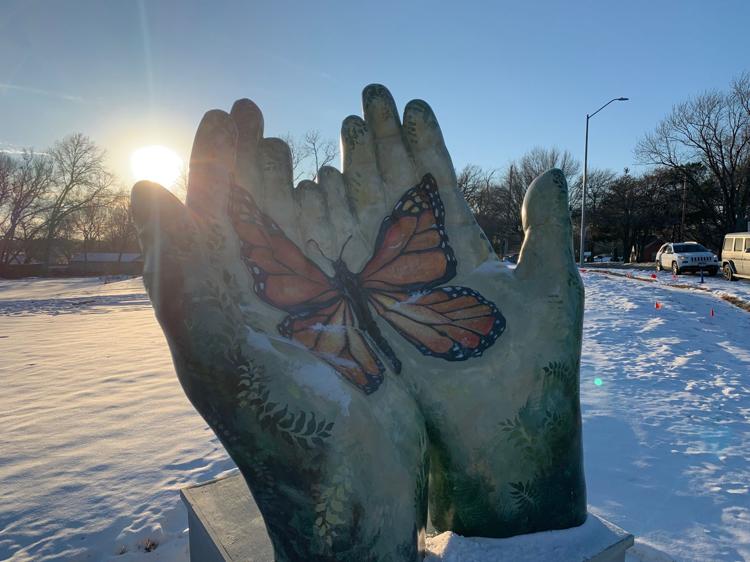 2. Into the Sun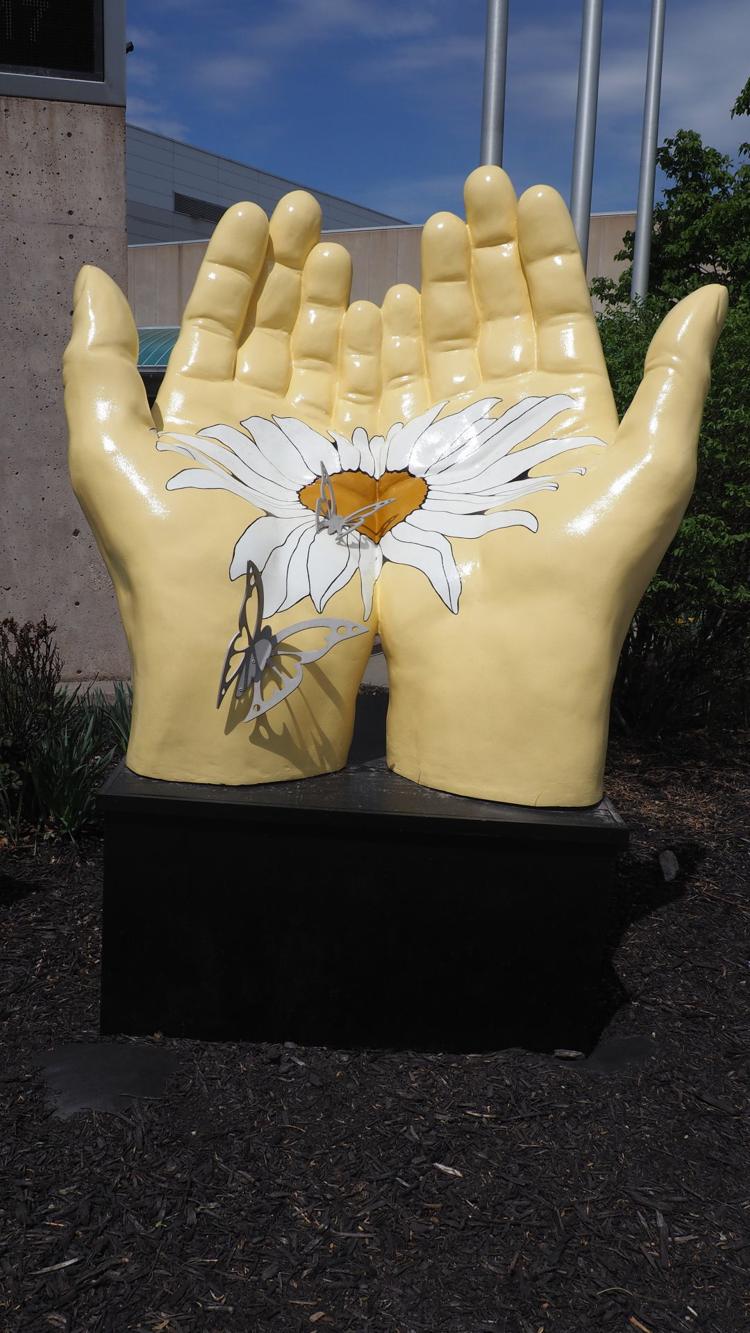 3. Catch and Release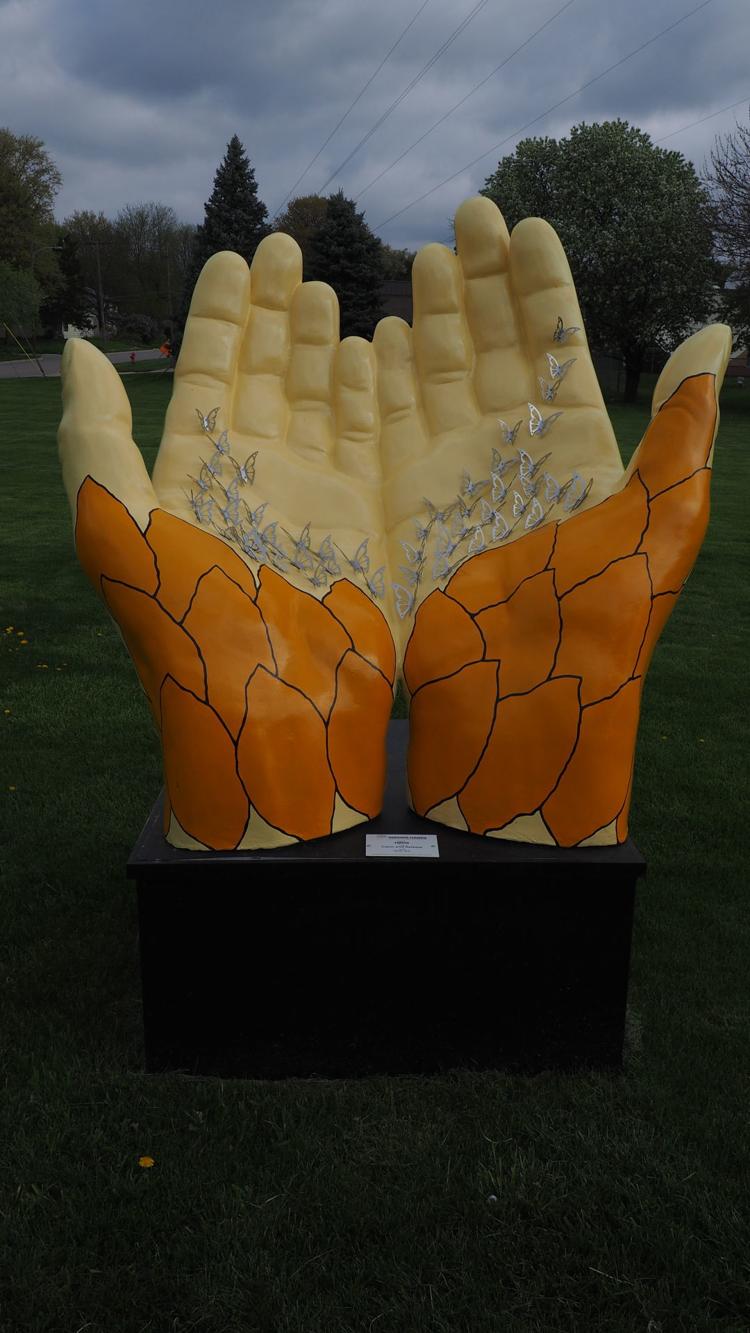 4. Beauty from Ashes: Ellie and Kylene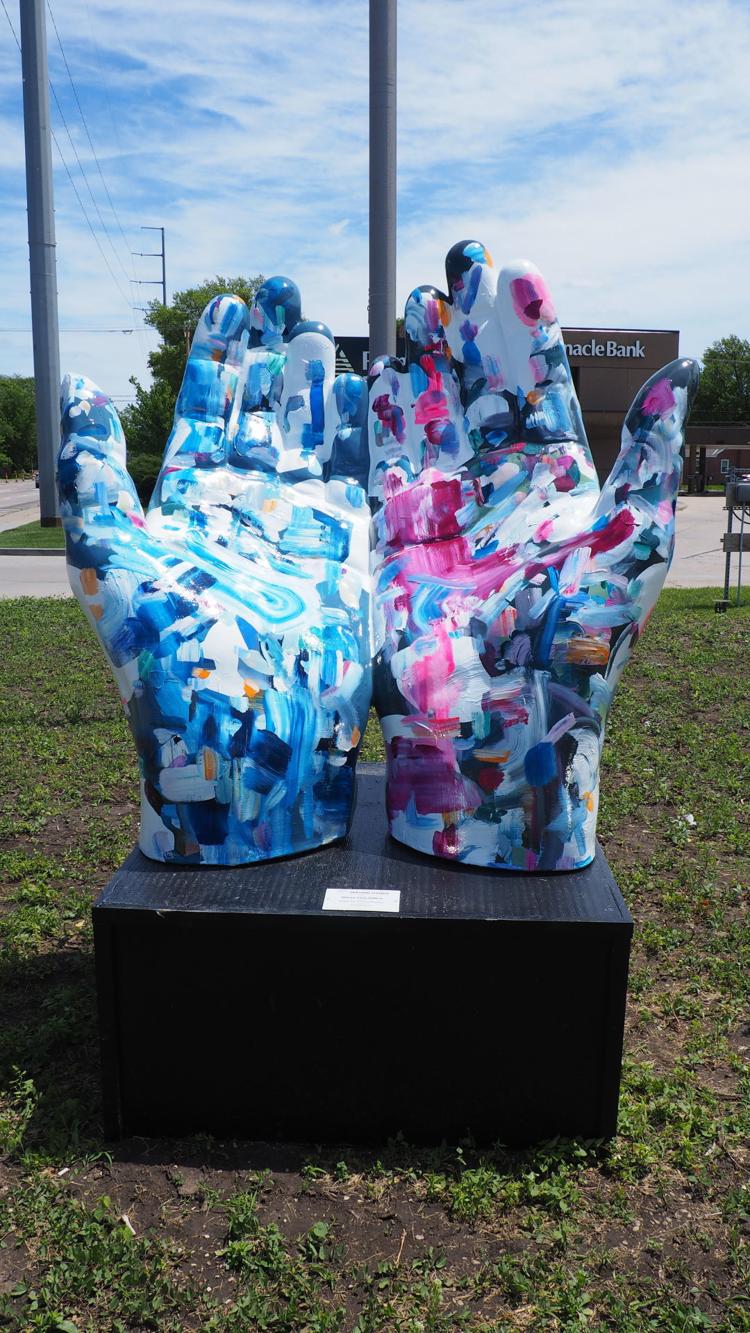 5. Spiderman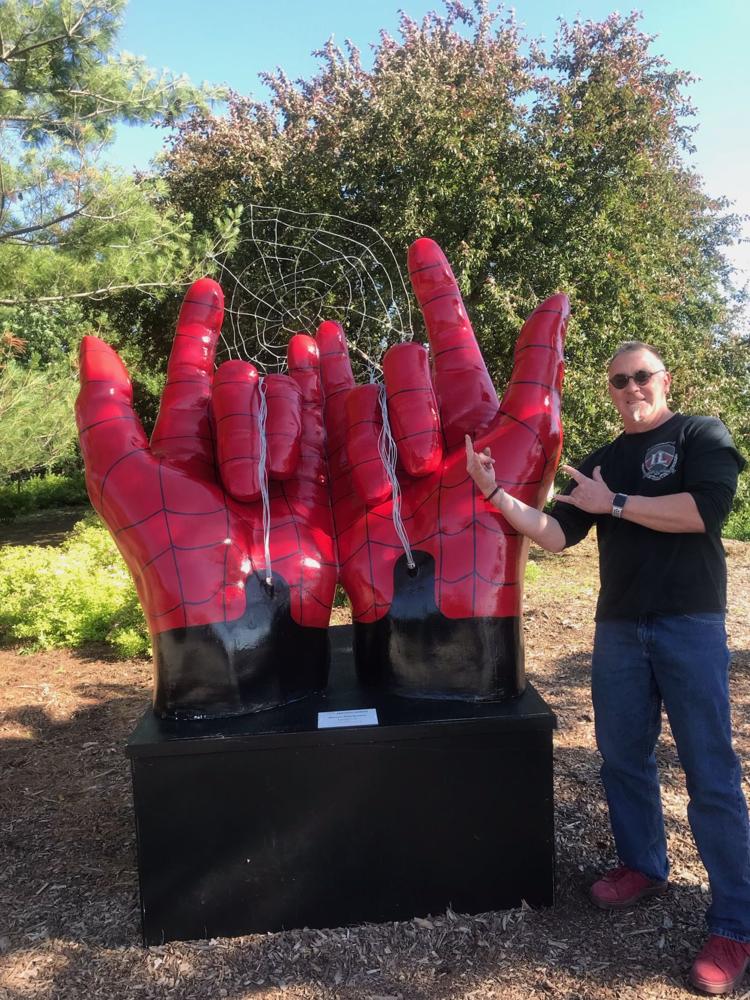 7. My Child, I Give You the Moon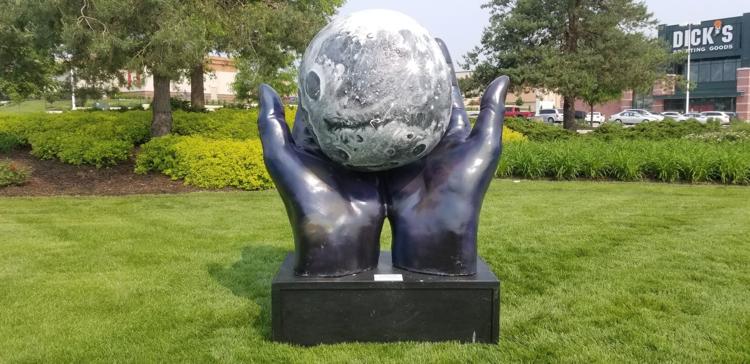 8. You Raise Me Up.....Grow Nebraska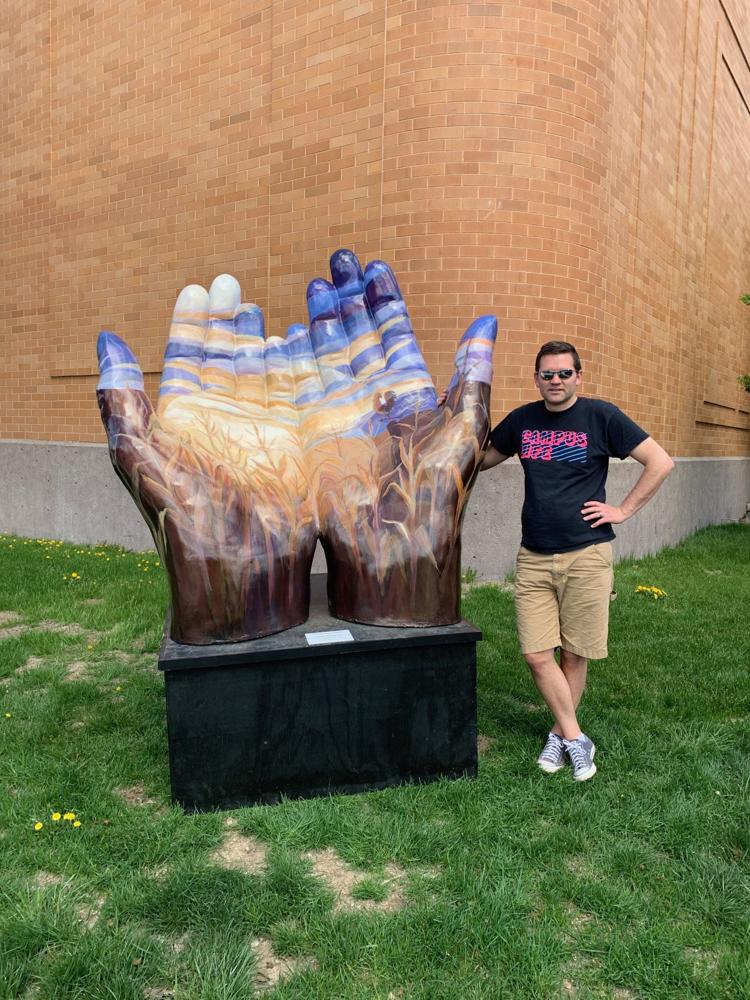 9. Music Inspires Love ~ Love Inspires Music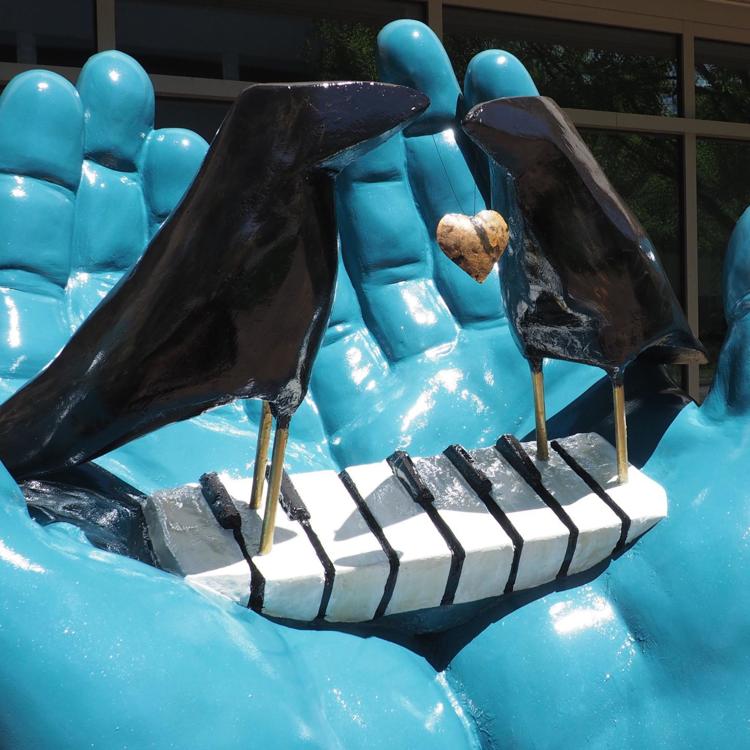 10. Nurture and Protection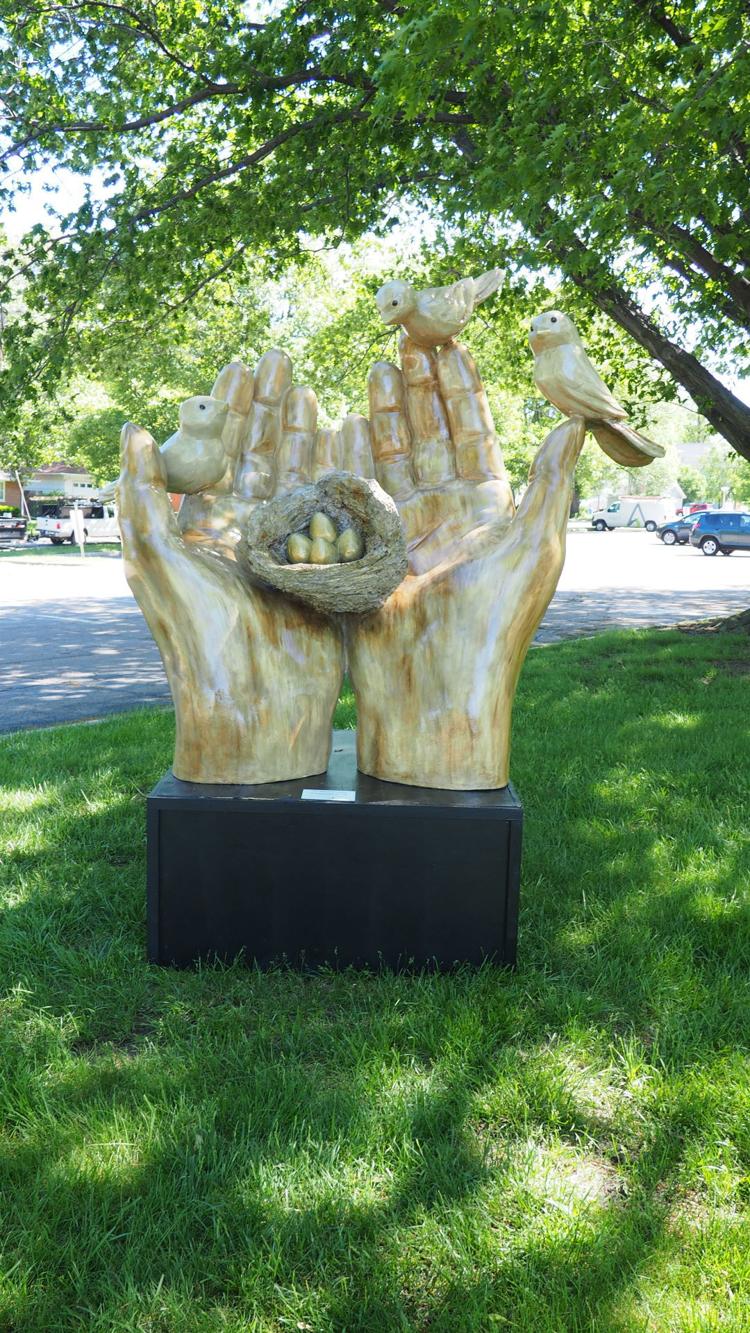 11. Roar of Crowd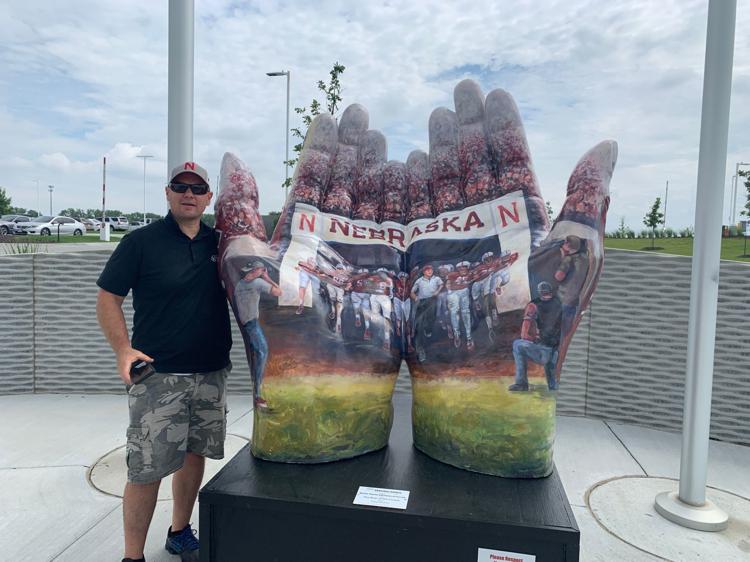 11. Roar of Crowd (back view)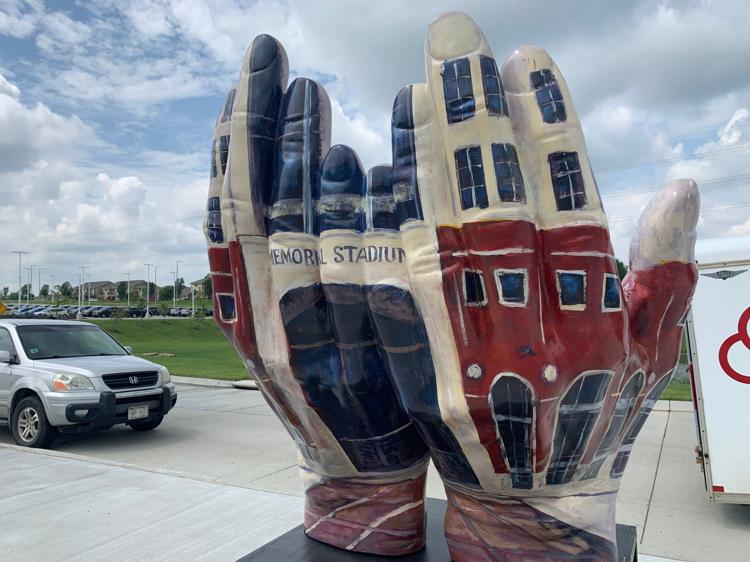 13. Flag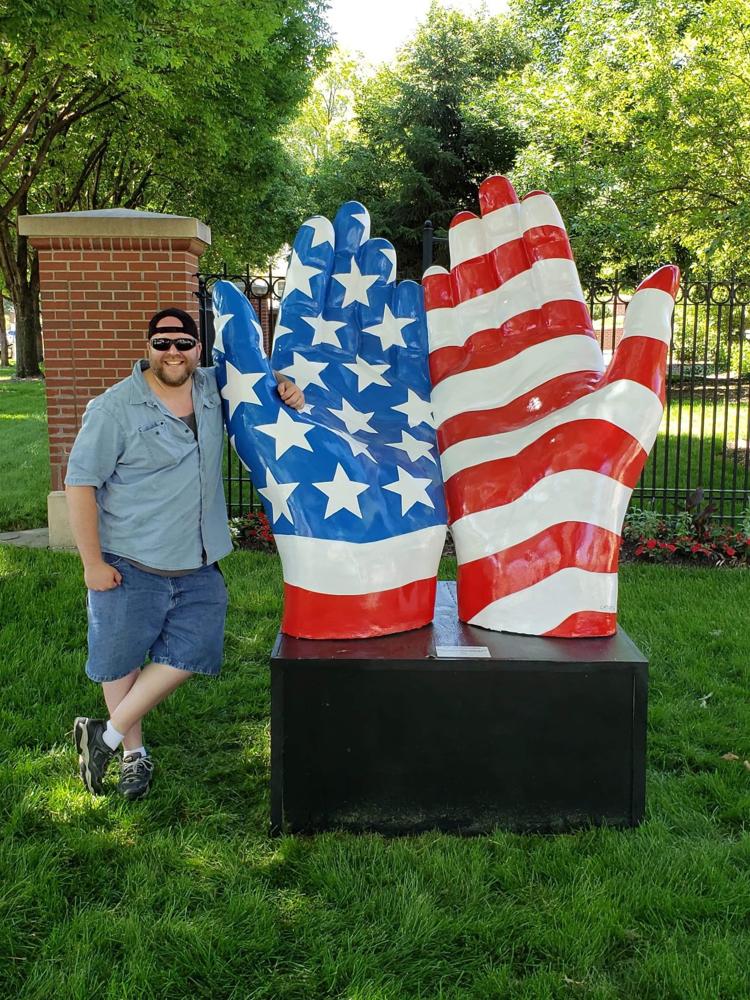 14. A Precious Bird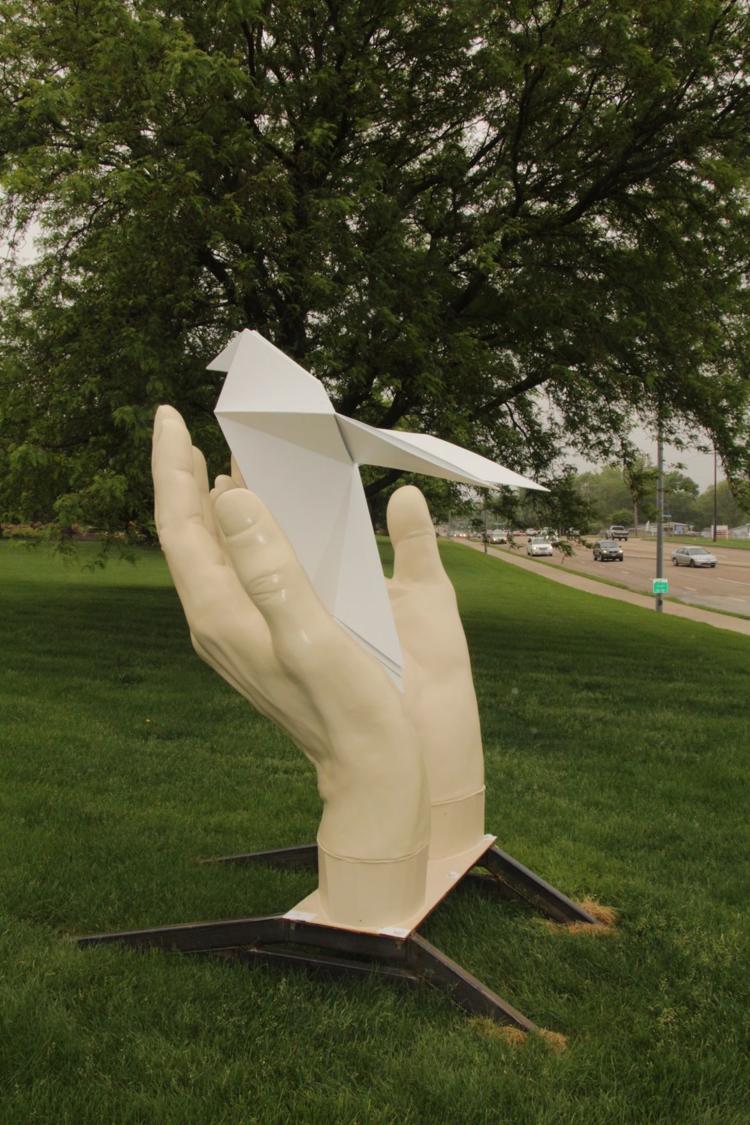 15. The Starry Night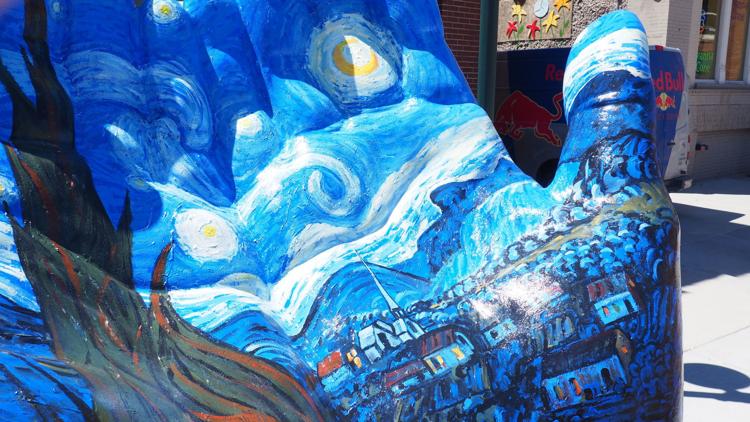 16. Patchwork Fields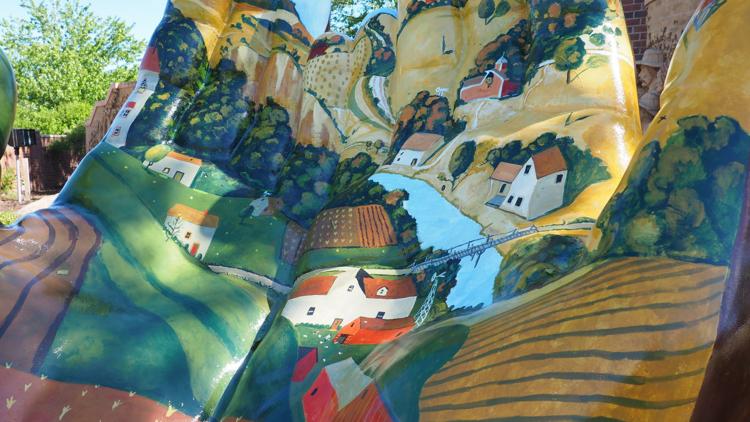 17. Serving Bones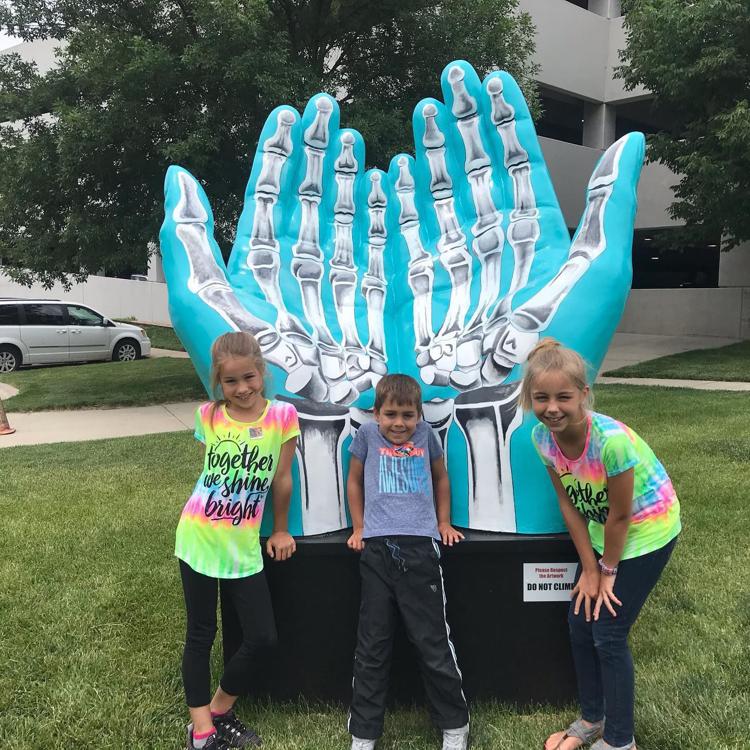 18. Enchantment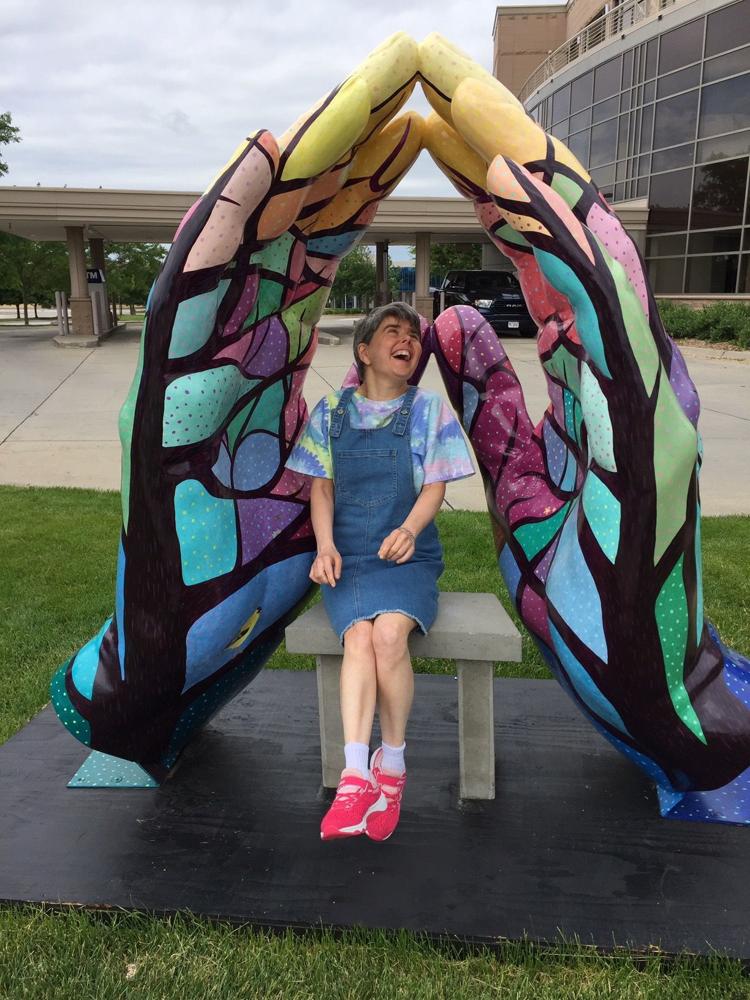 19. Flowering Hands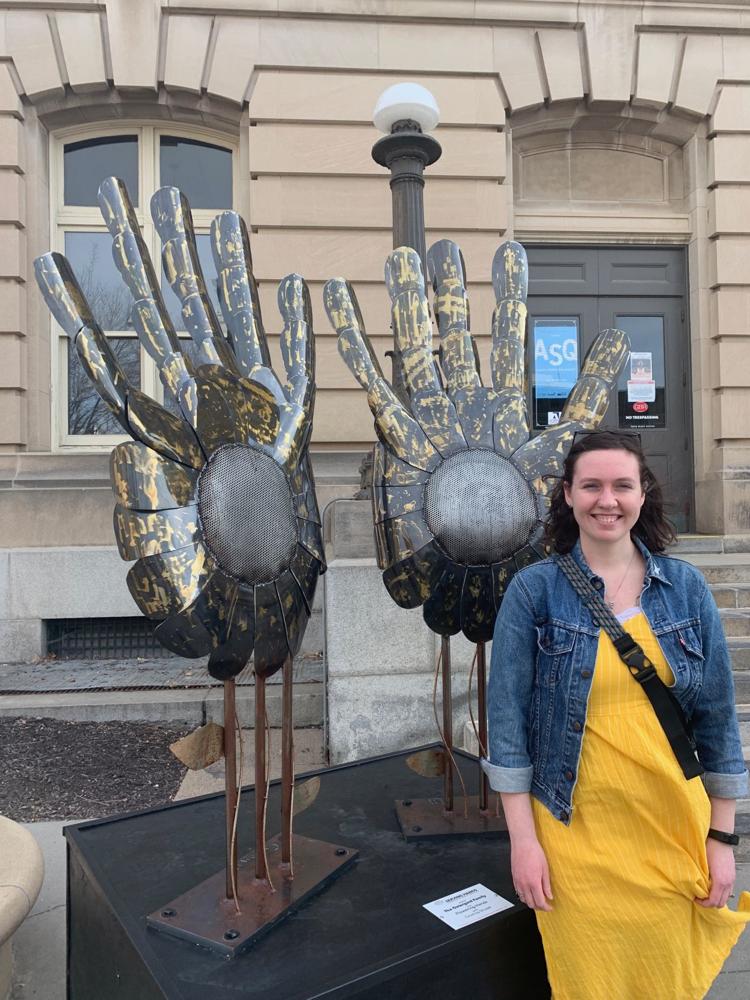 20. By the Light of the Moon
21. Stronger Together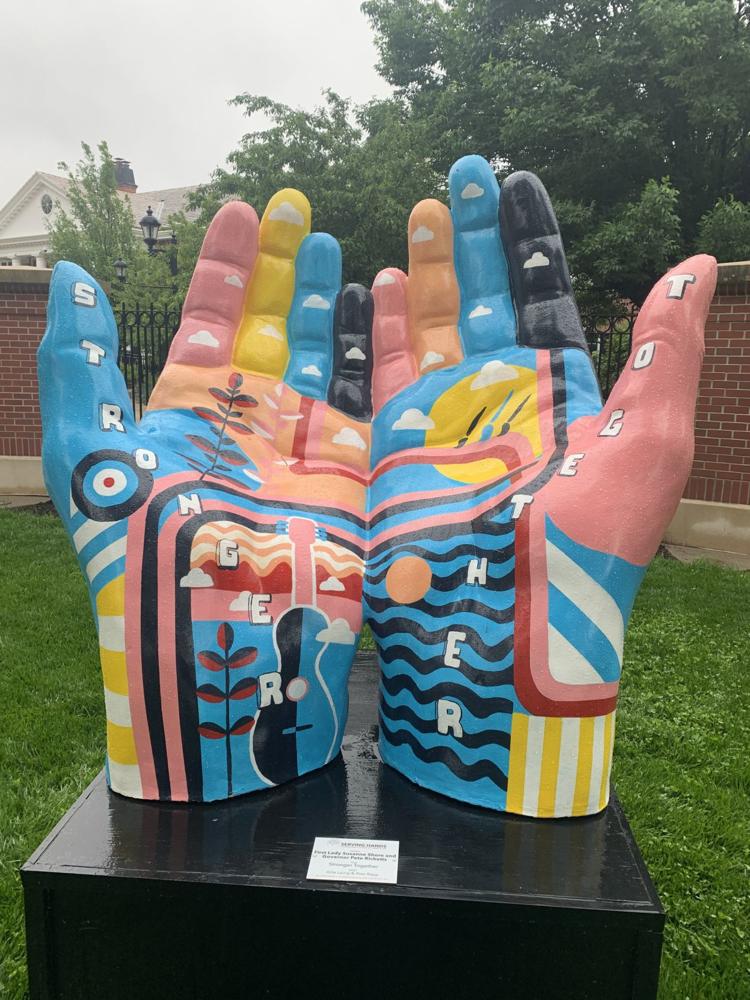 22. Perspective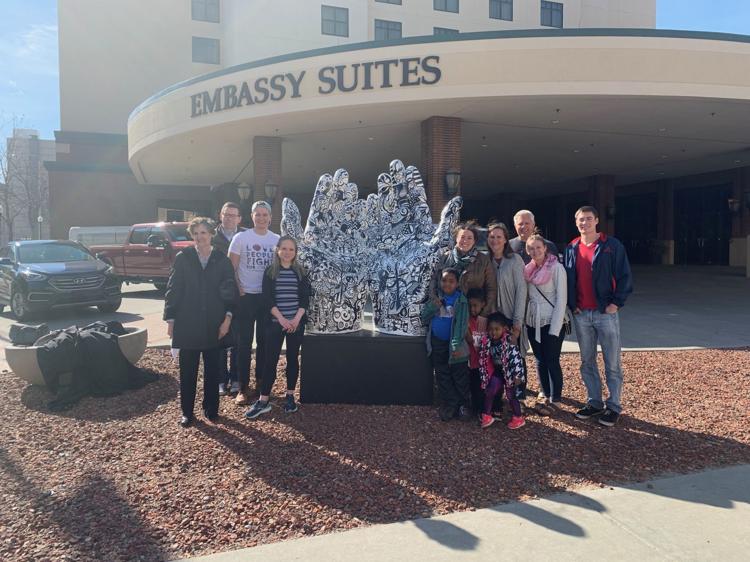 22. Perspective (back view)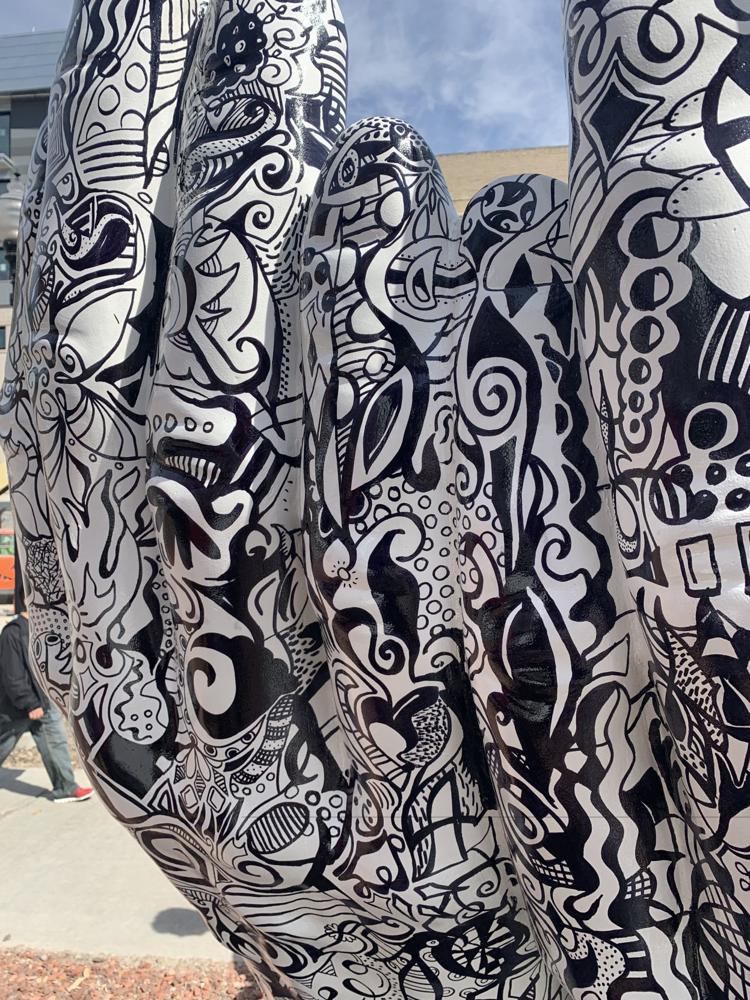 23. Supported by Grace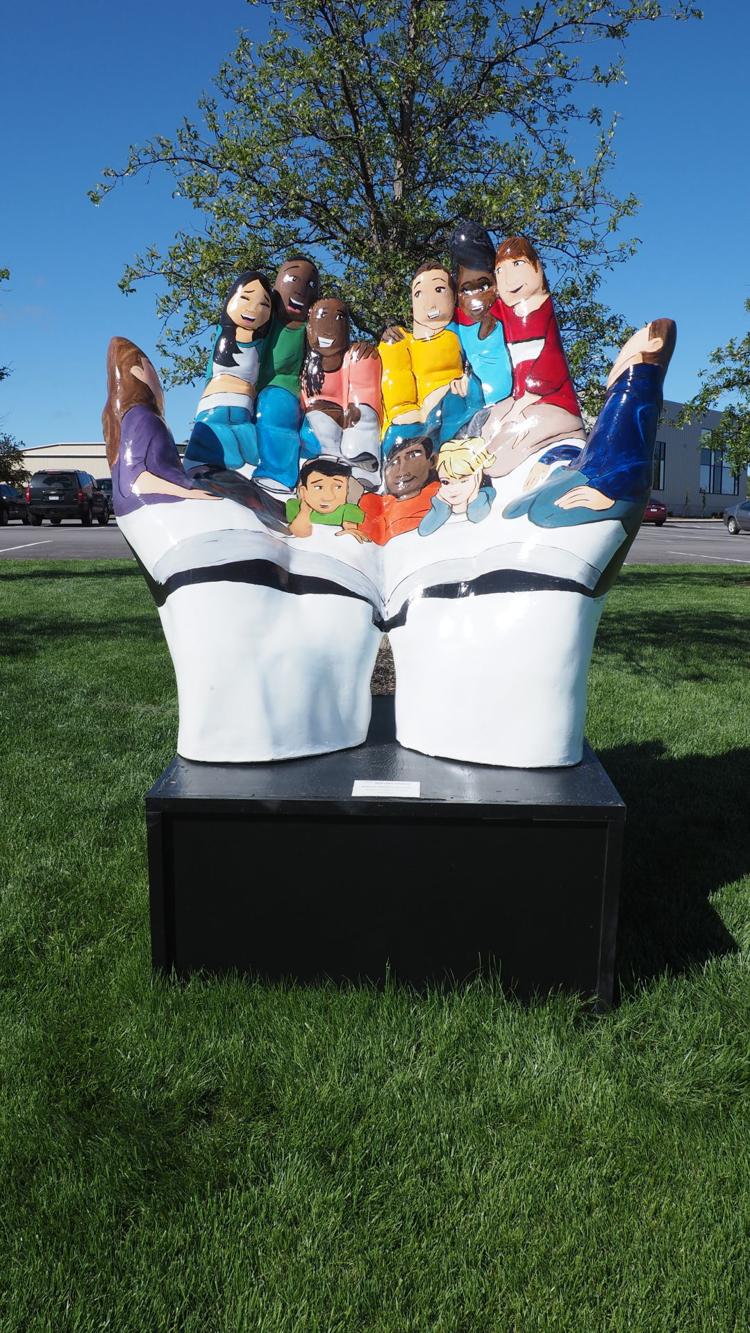 24. Climbing Rose - High Aspirations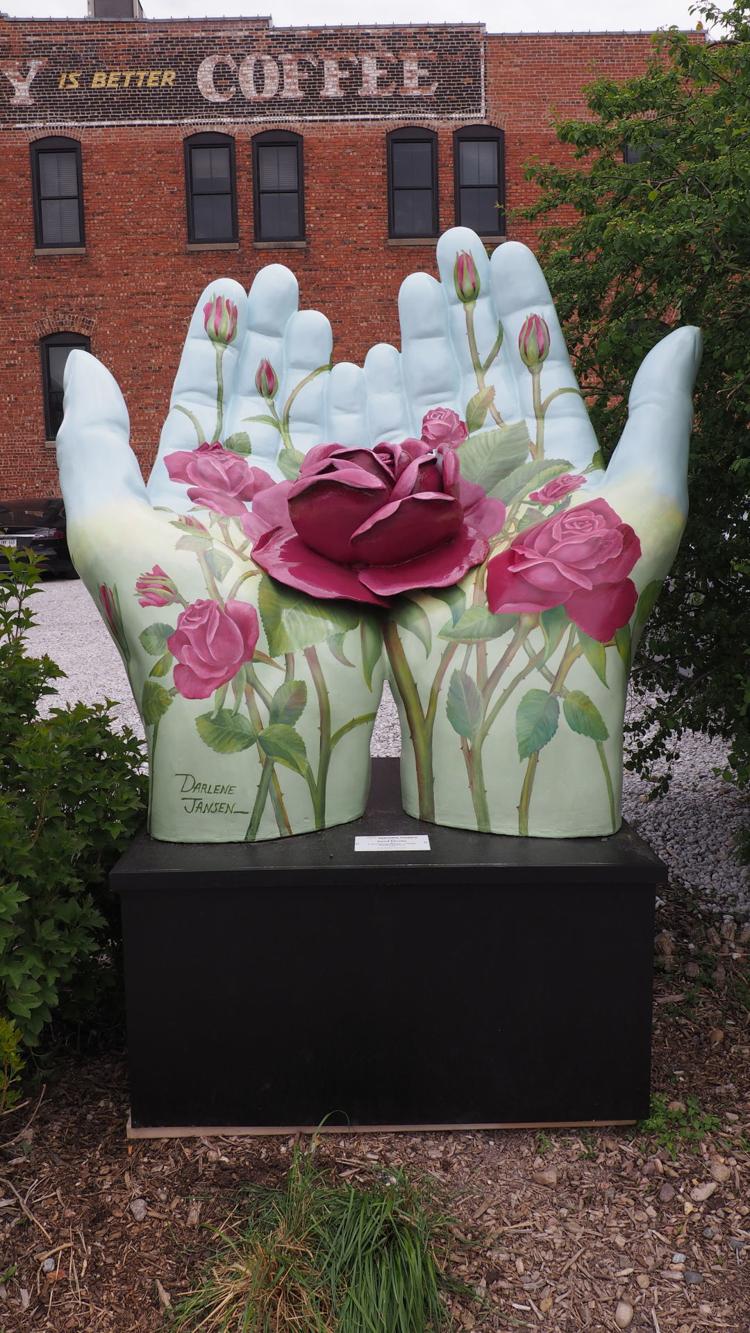 25. Monarch Butterfly - Metamorphosis of Life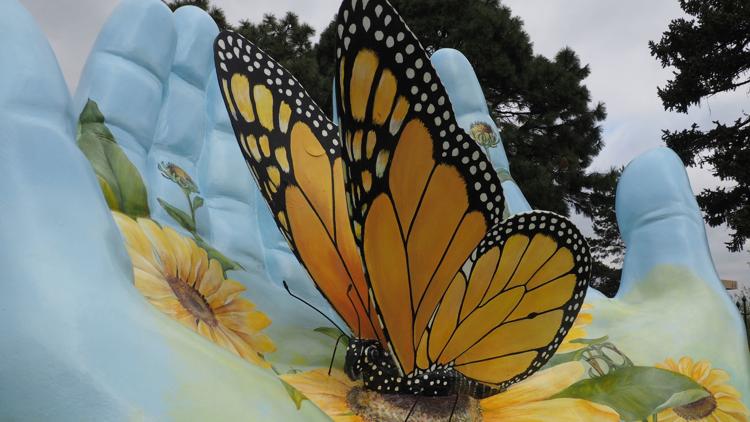 26. Haymarket Warmth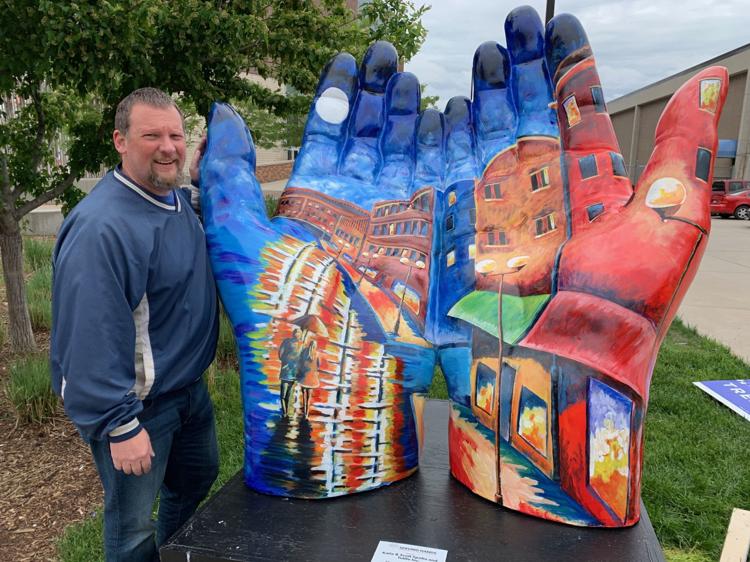 27. Catch a Falling Star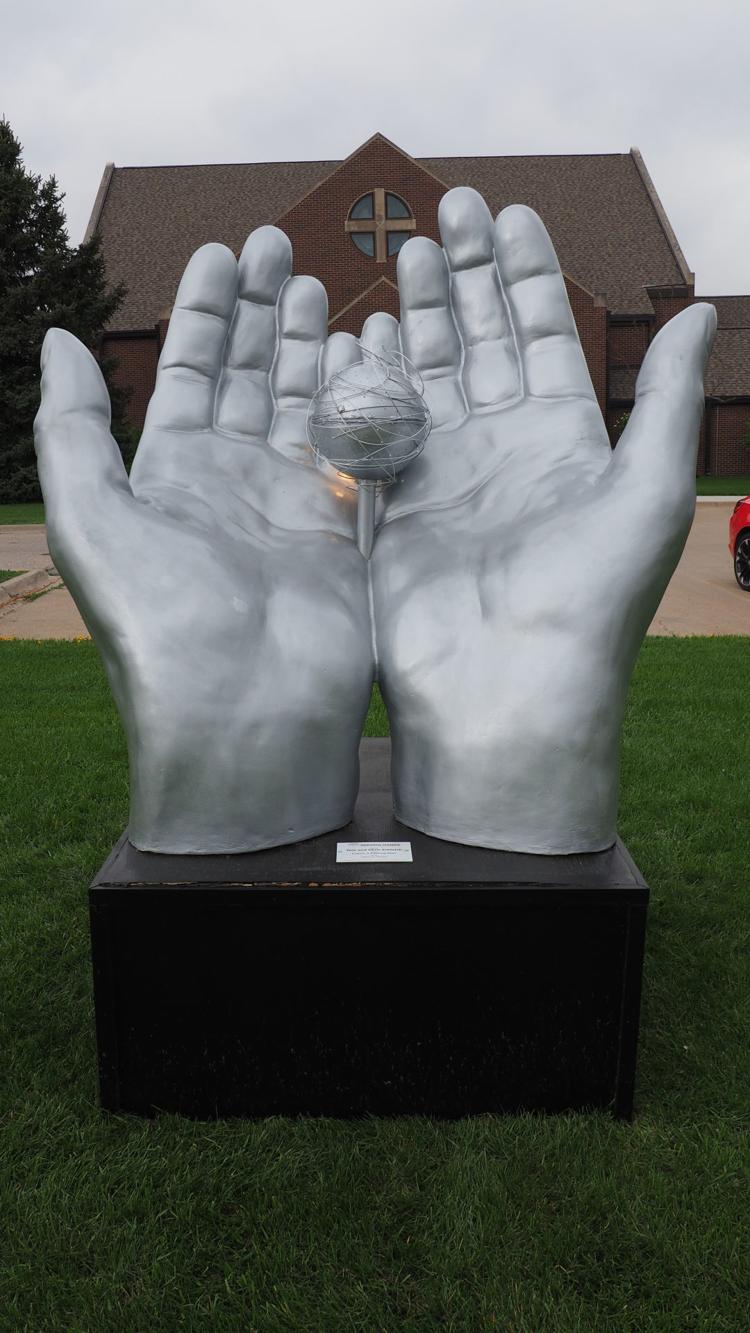 28. In His Hands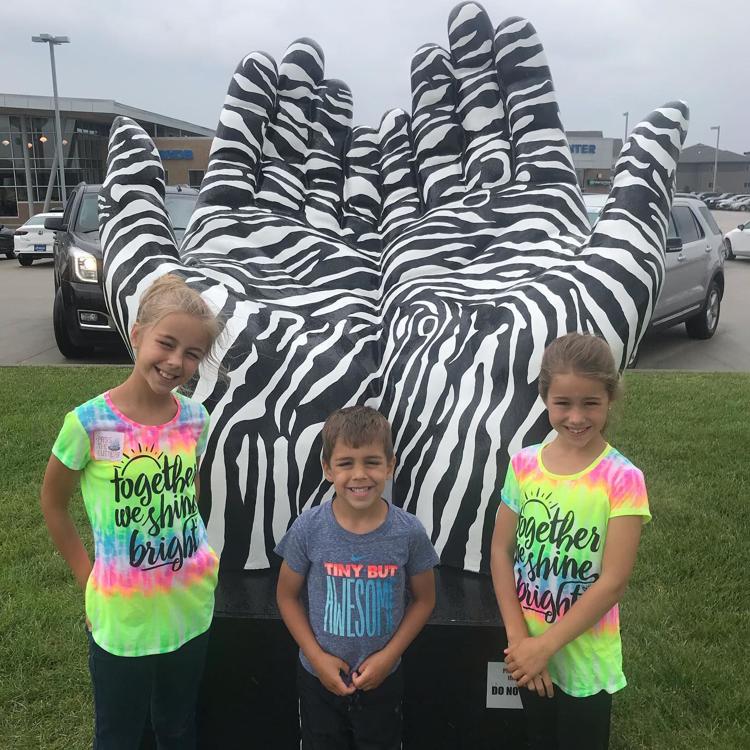 29. Dreamer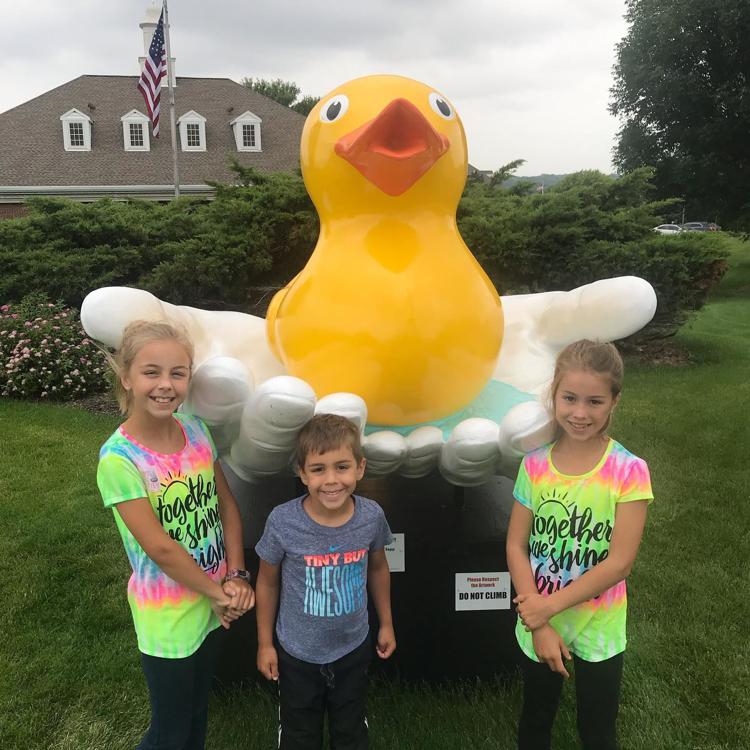 29. Dreamer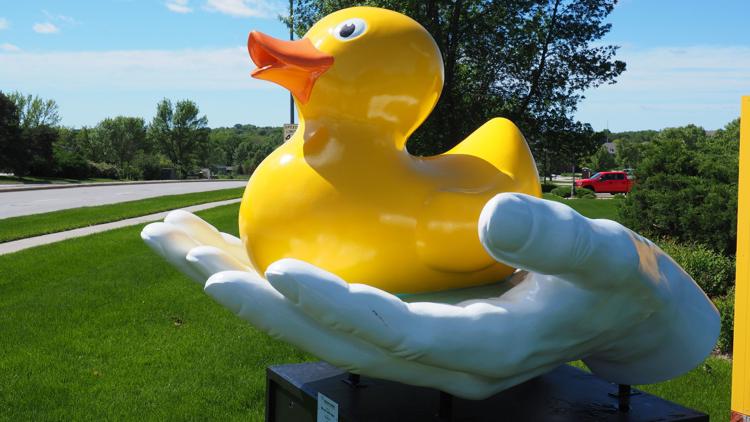 30. Platte River Sunset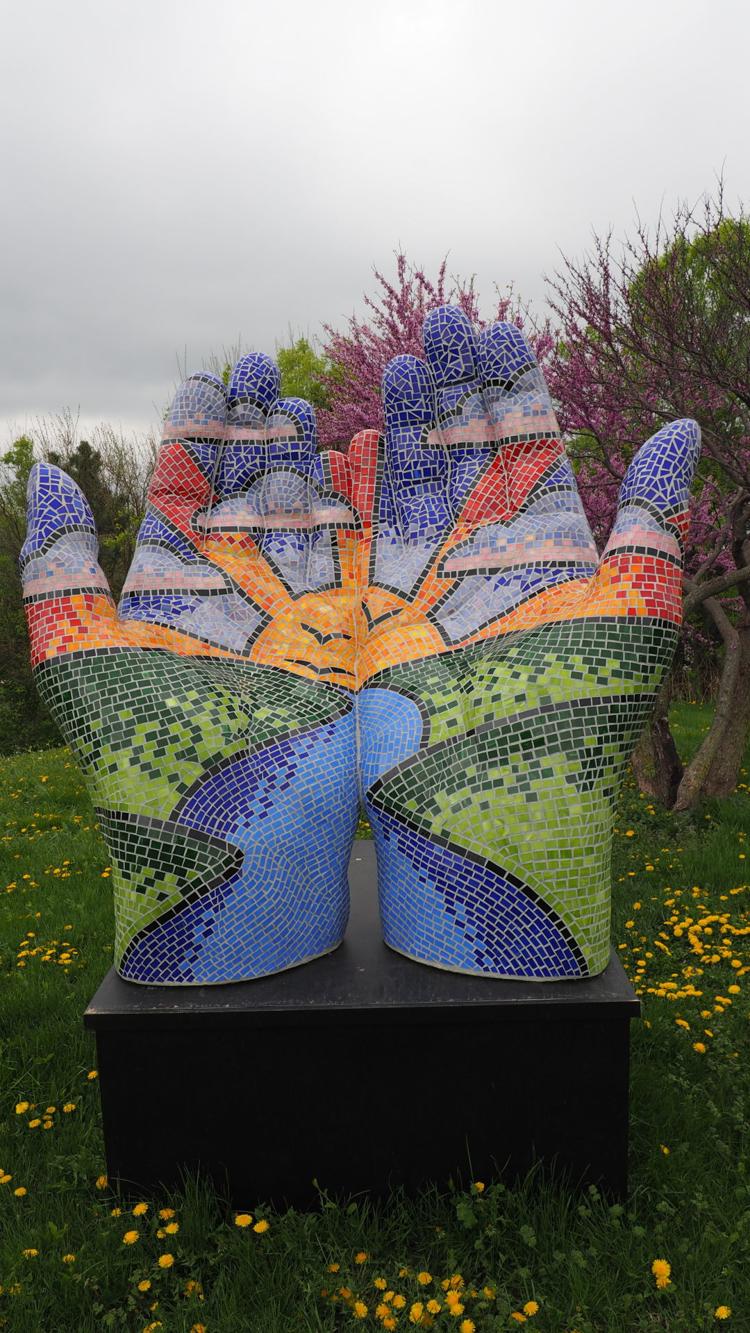 30. Platte River Sunset closeup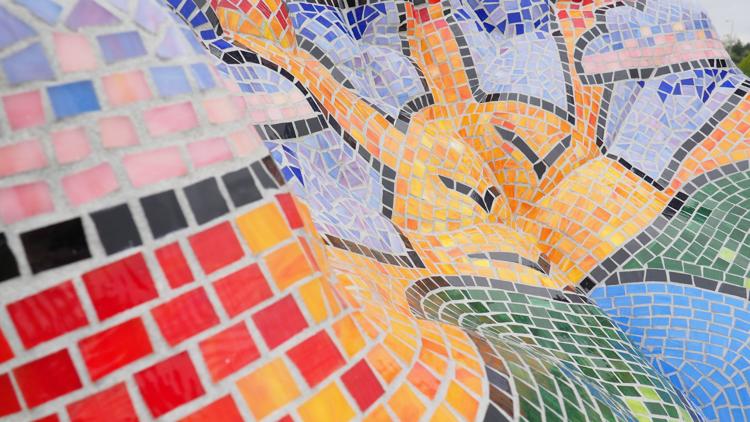 31. You Did for Me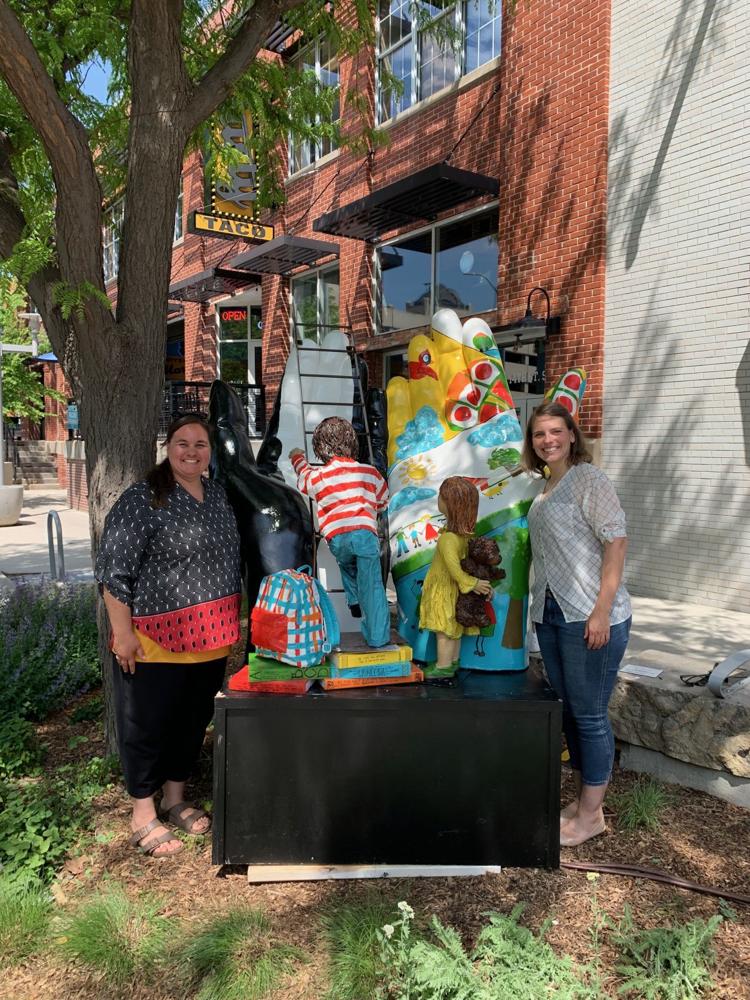 32. Black Keys - White Keys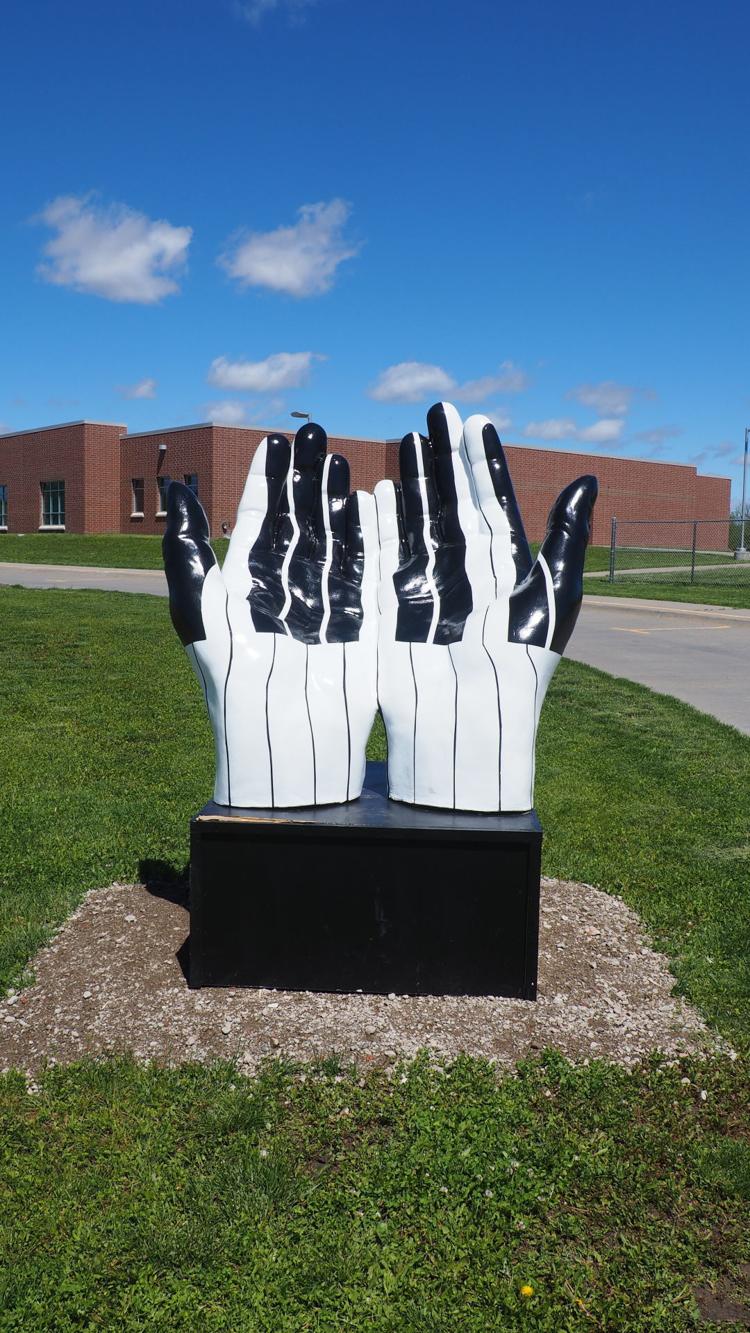 33. Garden of Glory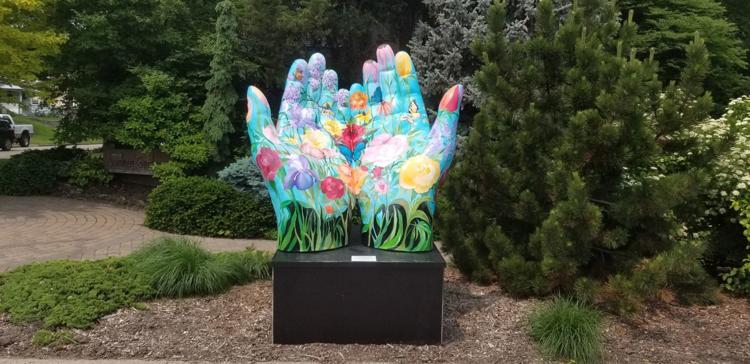 The Cost of Freedom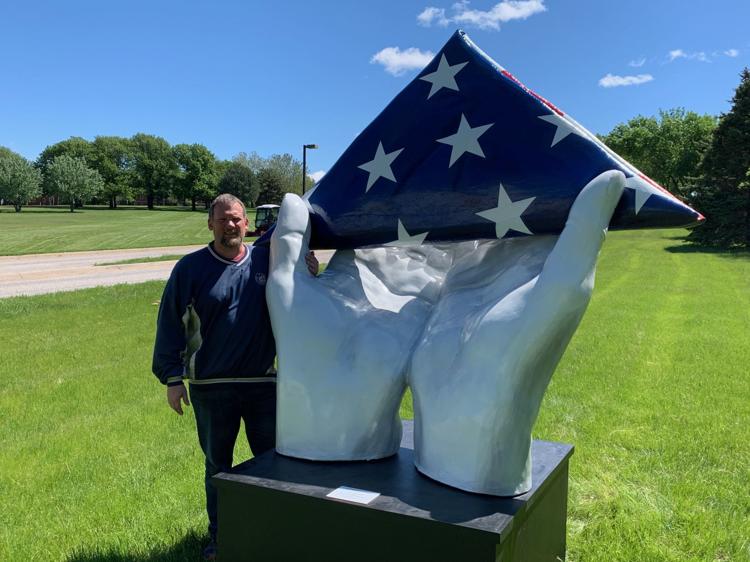 35. Reach for the Stars From the Heart of Nebraska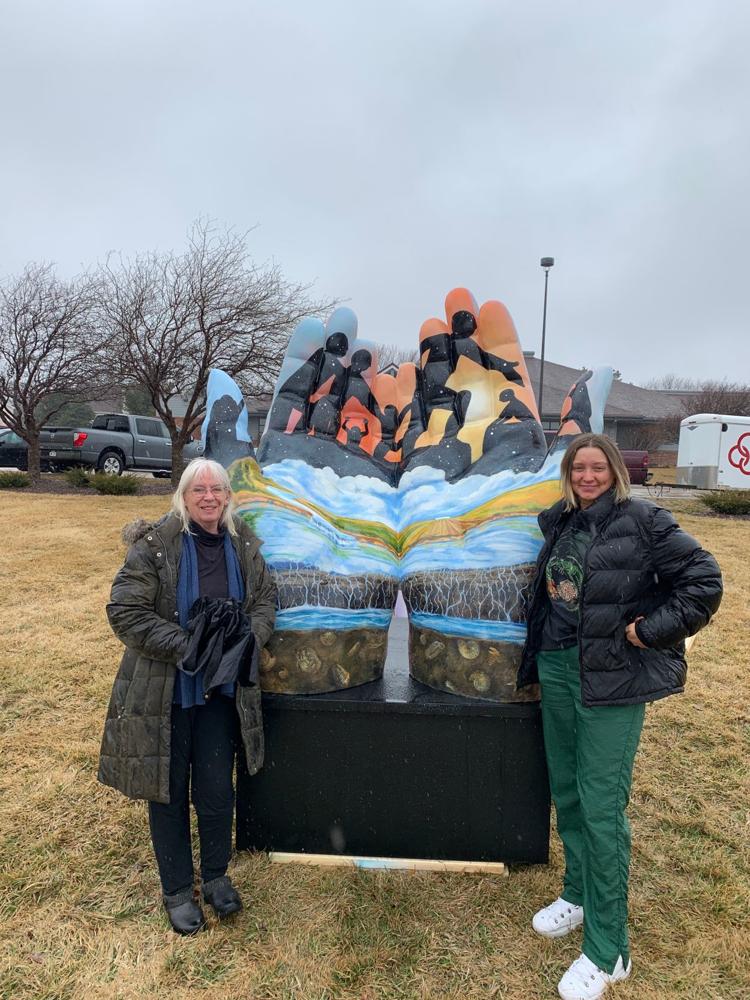 36. You Are the Potter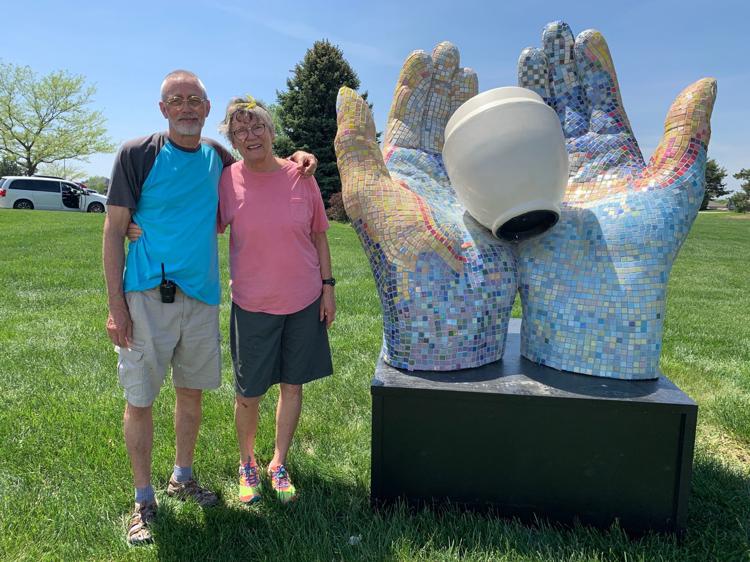 37. The Mark of a Great Nation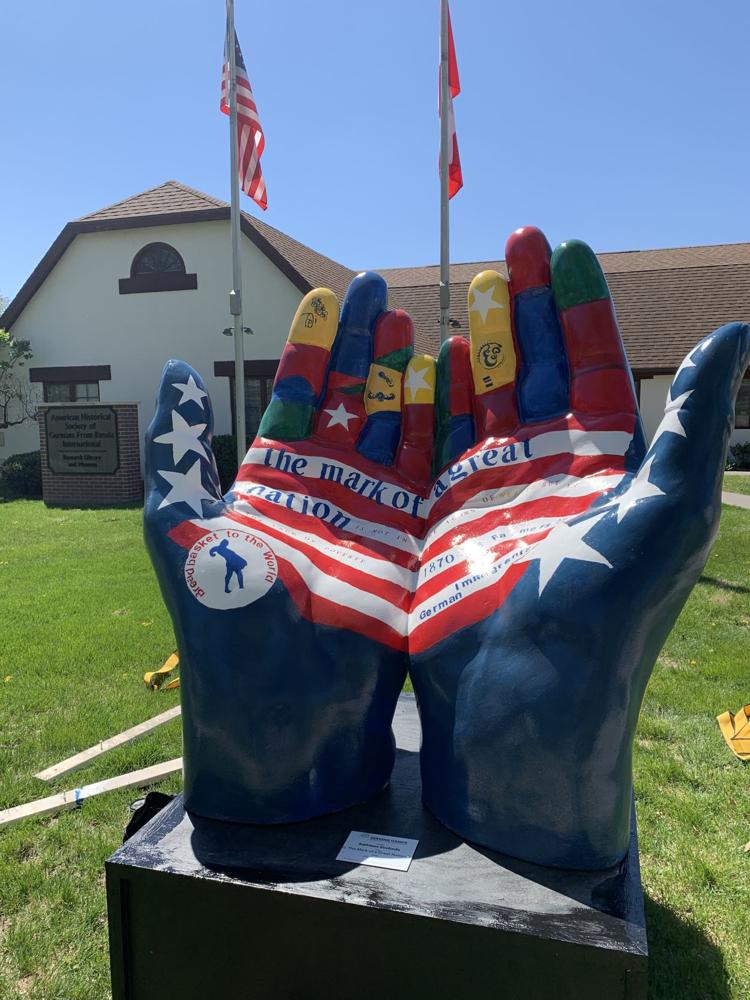 38. The Light of Hope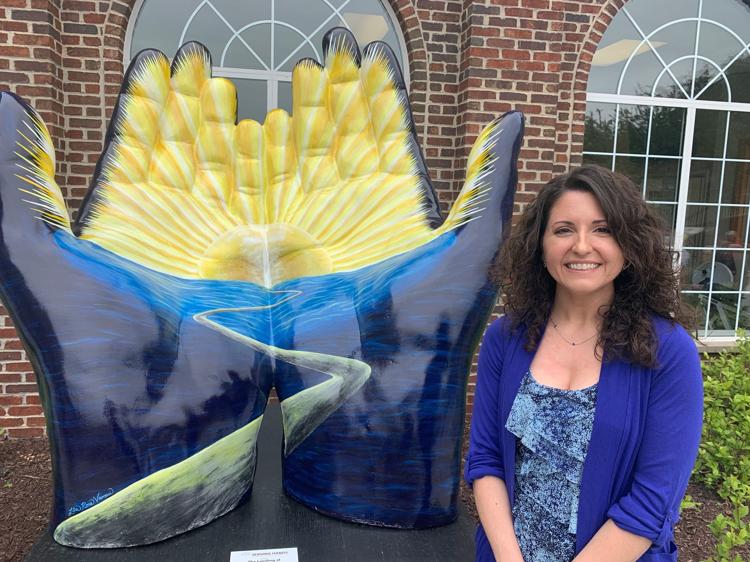 39. Serving Hands Reflect Helping Hearts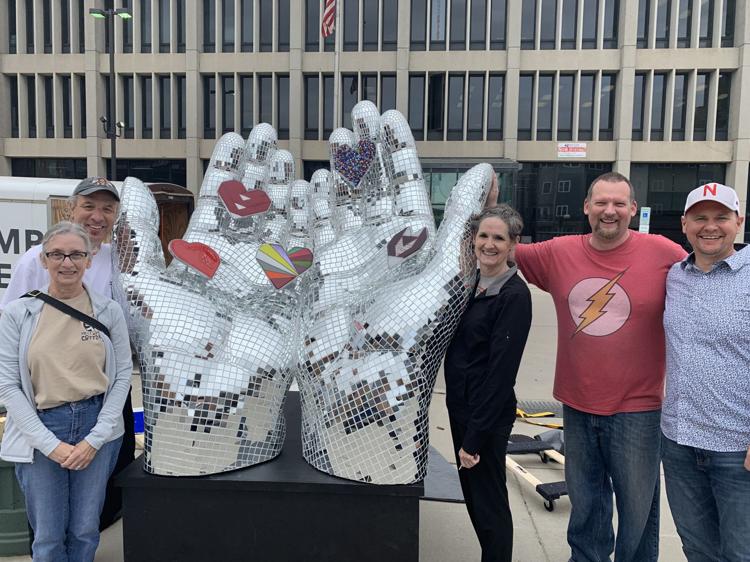 40. Reflection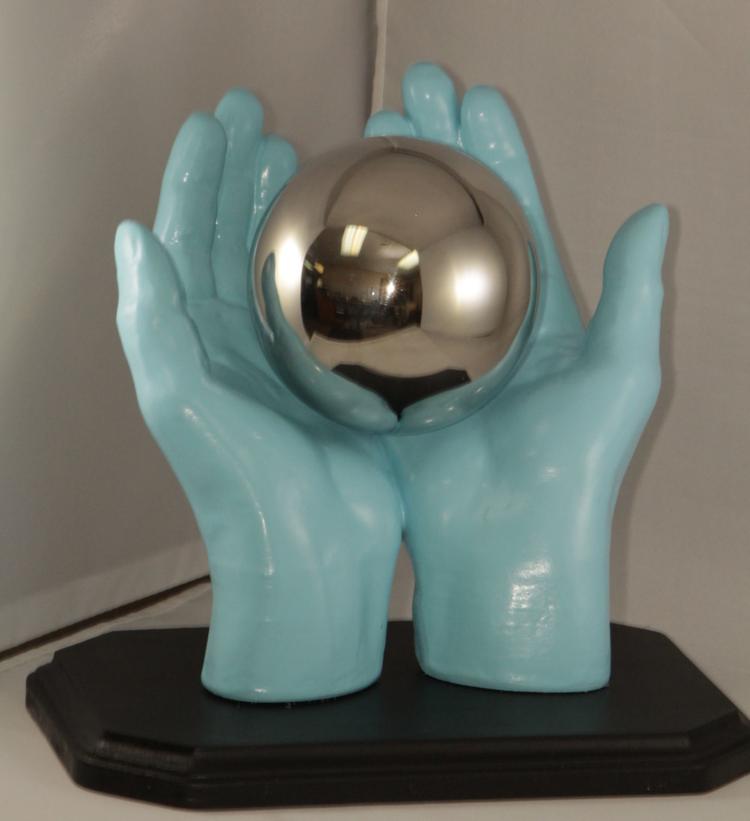 41. Enchantment Mini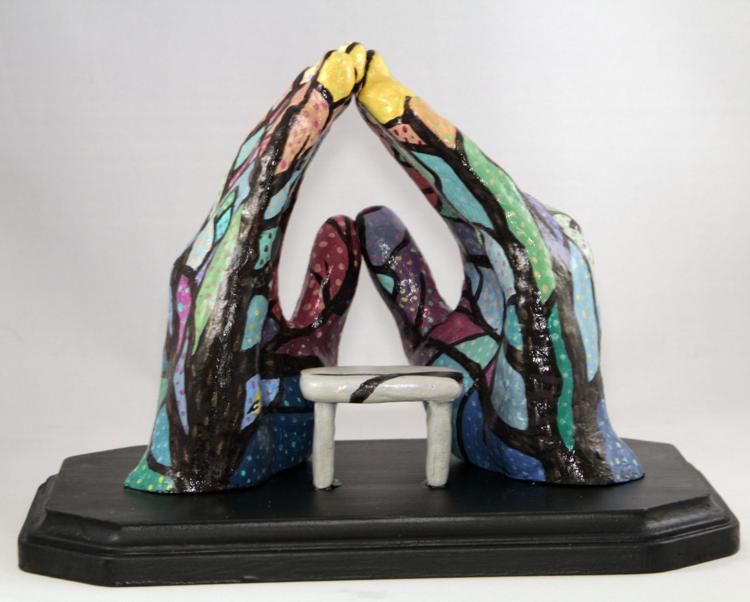 42. Hands of a Lady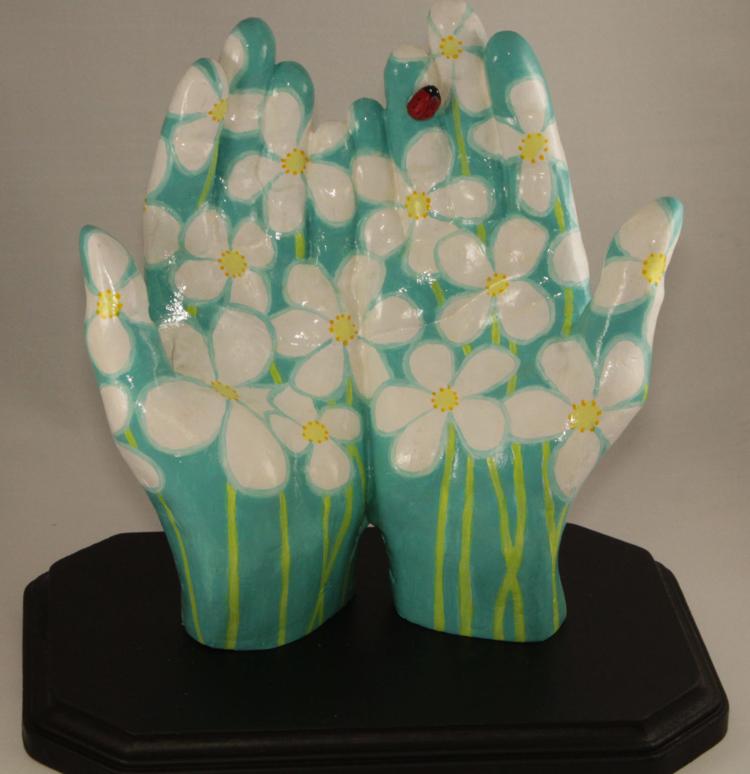 43. Saturated Squares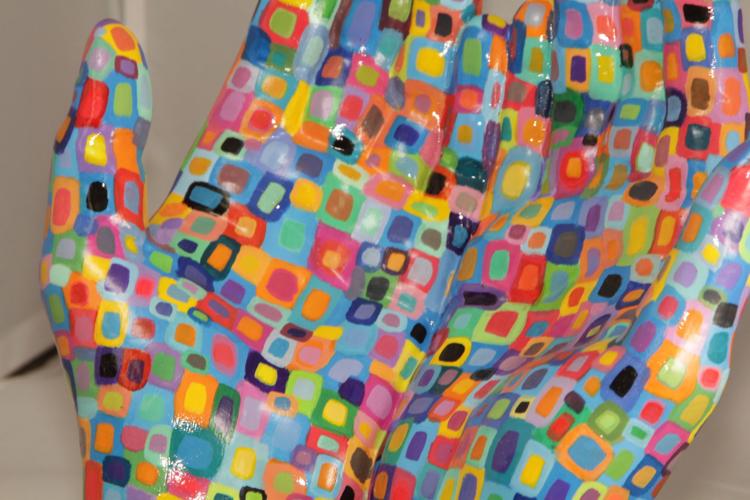 44. Woodsy Owl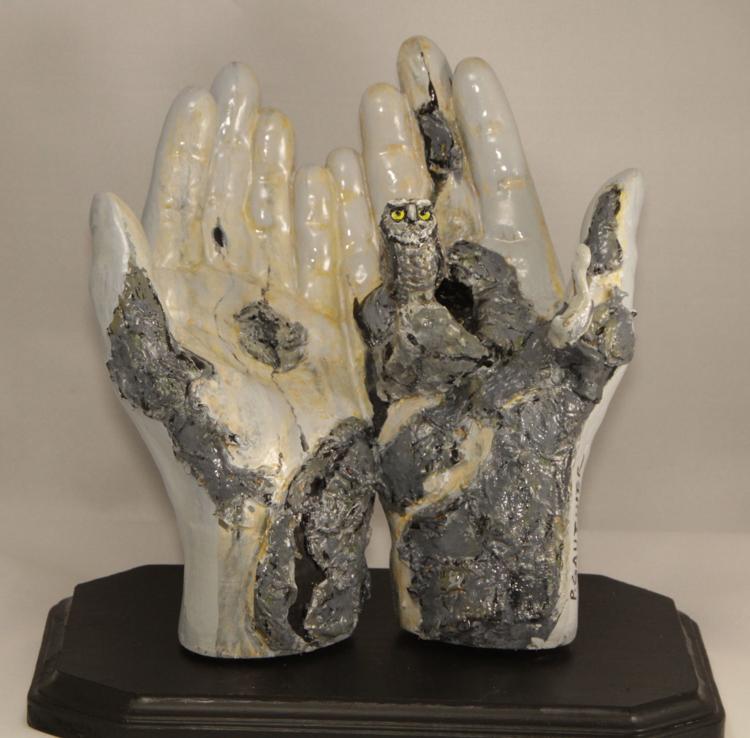 44. Woodsy Owl (closeup)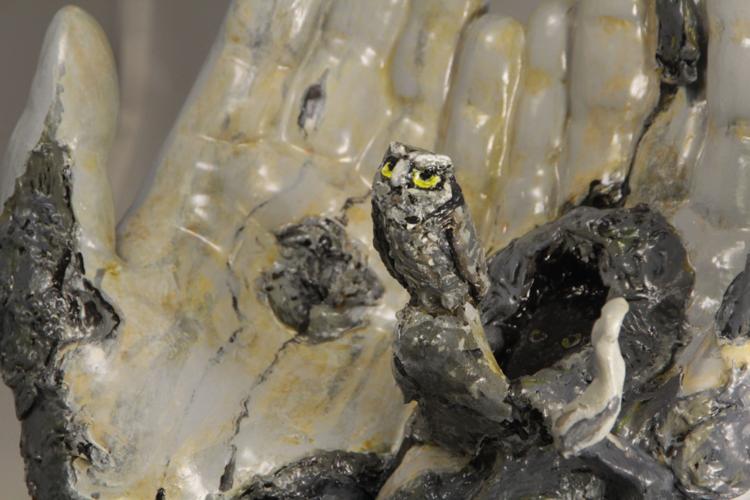 45. Growth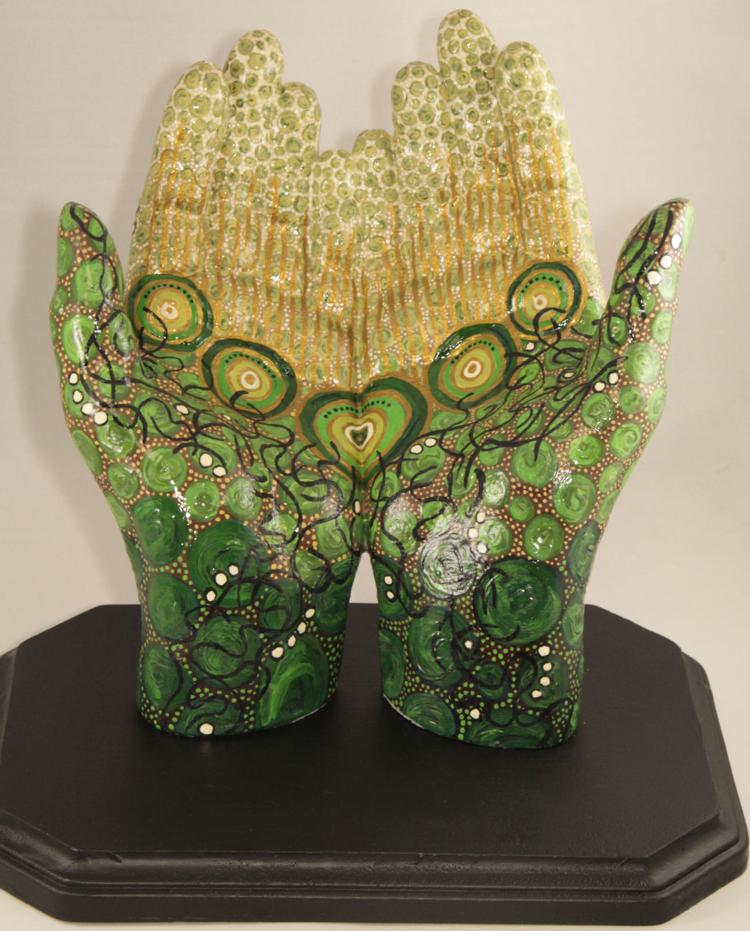 45. Growth (back)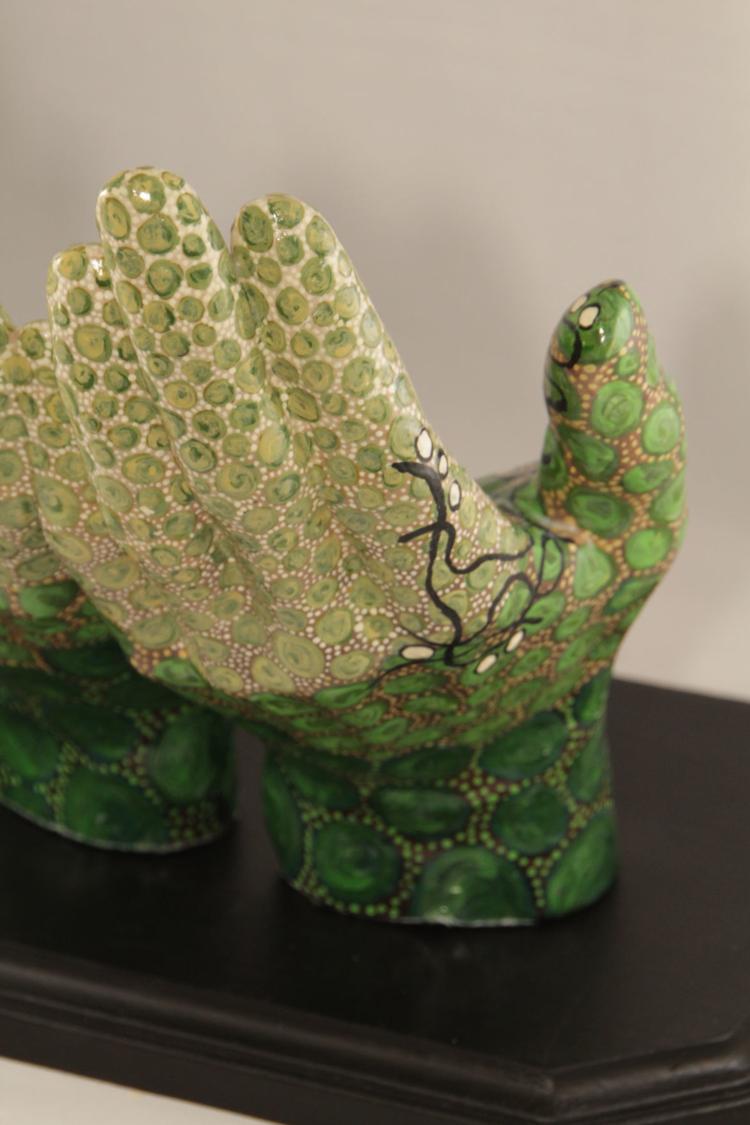 46. Mehendi Hands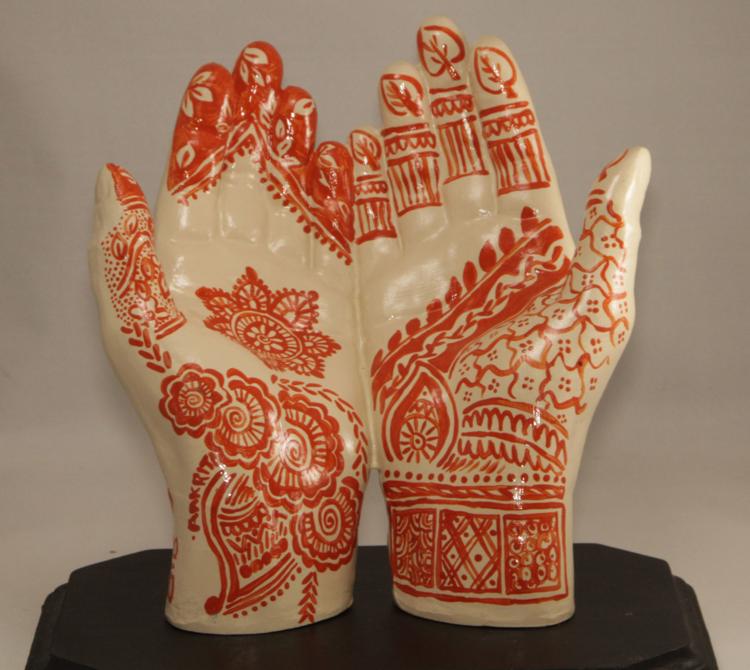 47. Butterfly Effect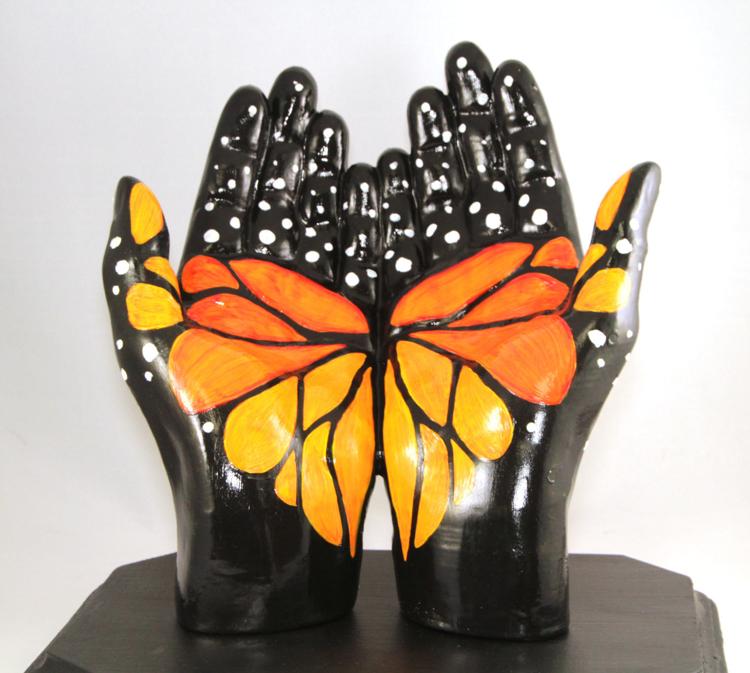 47. Butterfly Effect (back)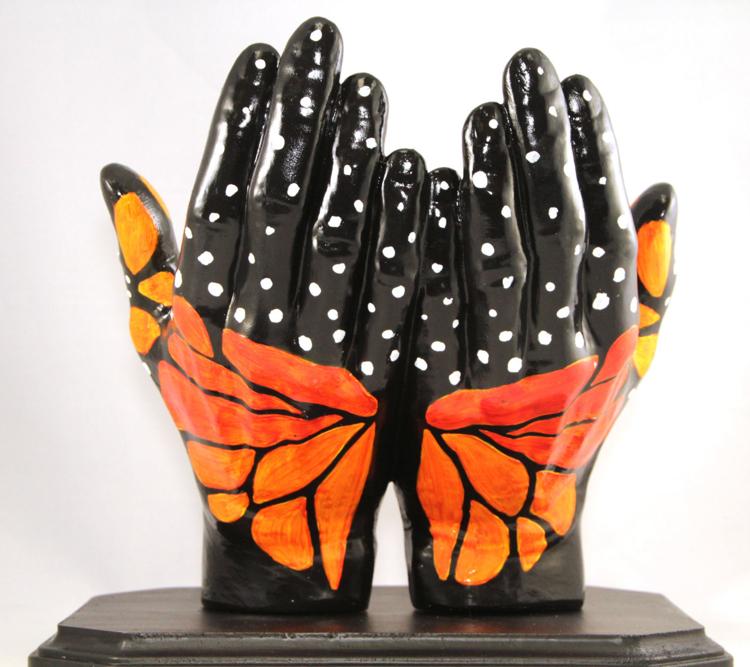 48. Roar of the Crowd Mini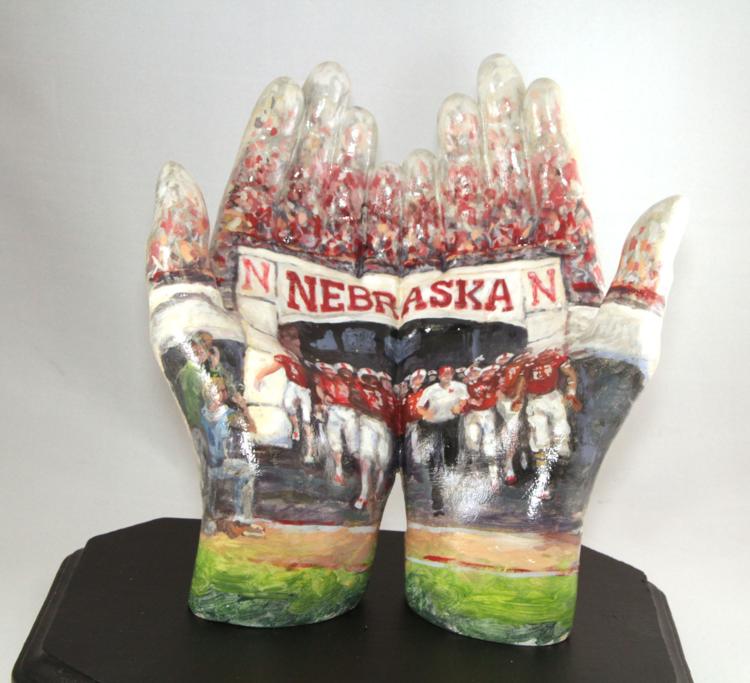 48. Roar of the Crowd Mini (back)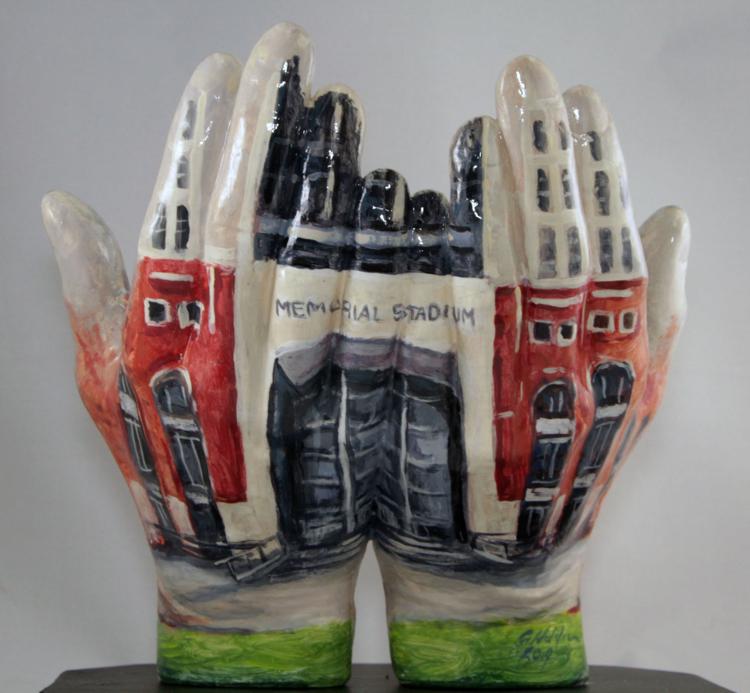 50. Homecoming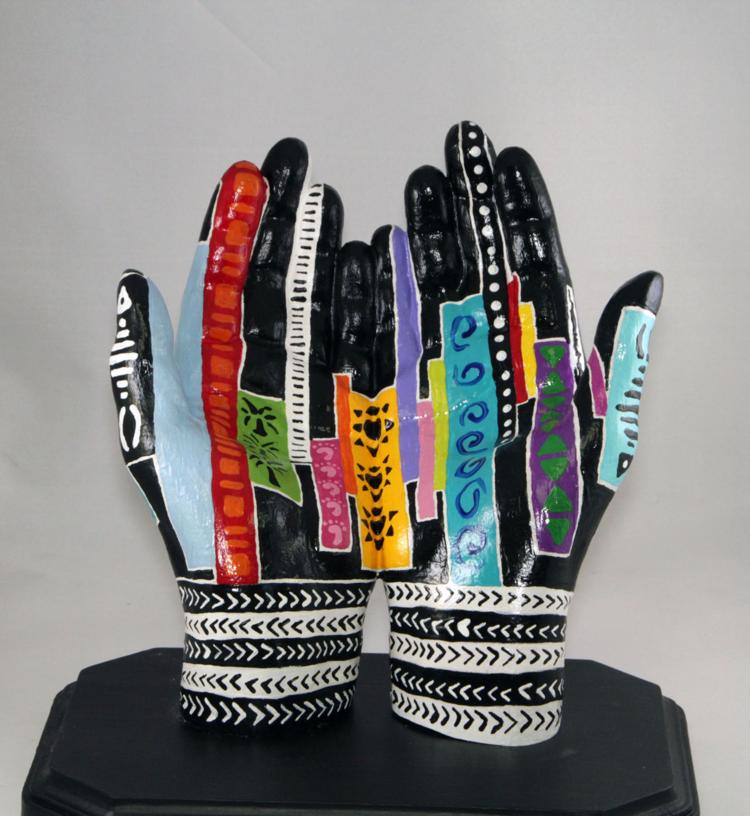 51. Serve Well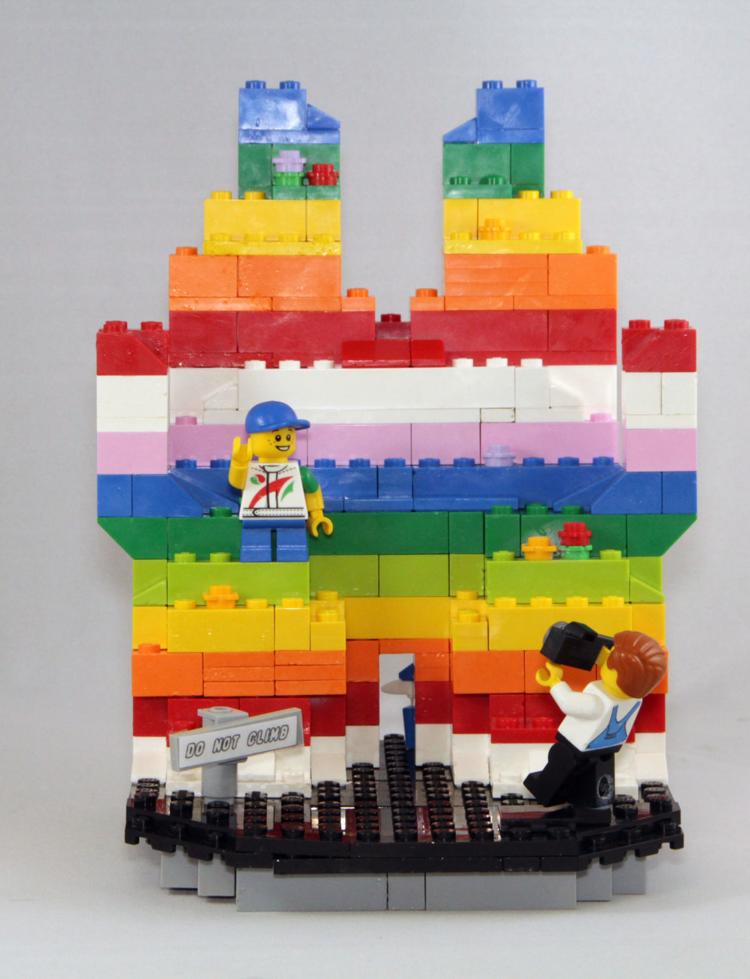 51. Serve Well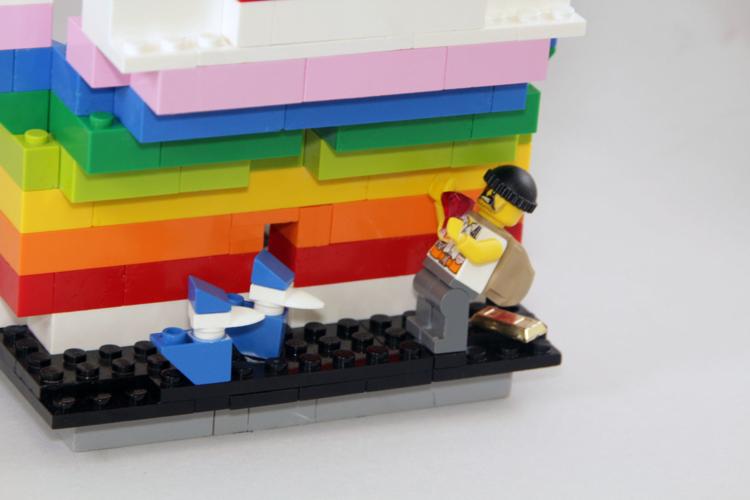 Map of sculpture locations
Get Government & Politics updates in your inbox!
Stay up-to-date on the latest in local and national government and political topics with our newsletter.