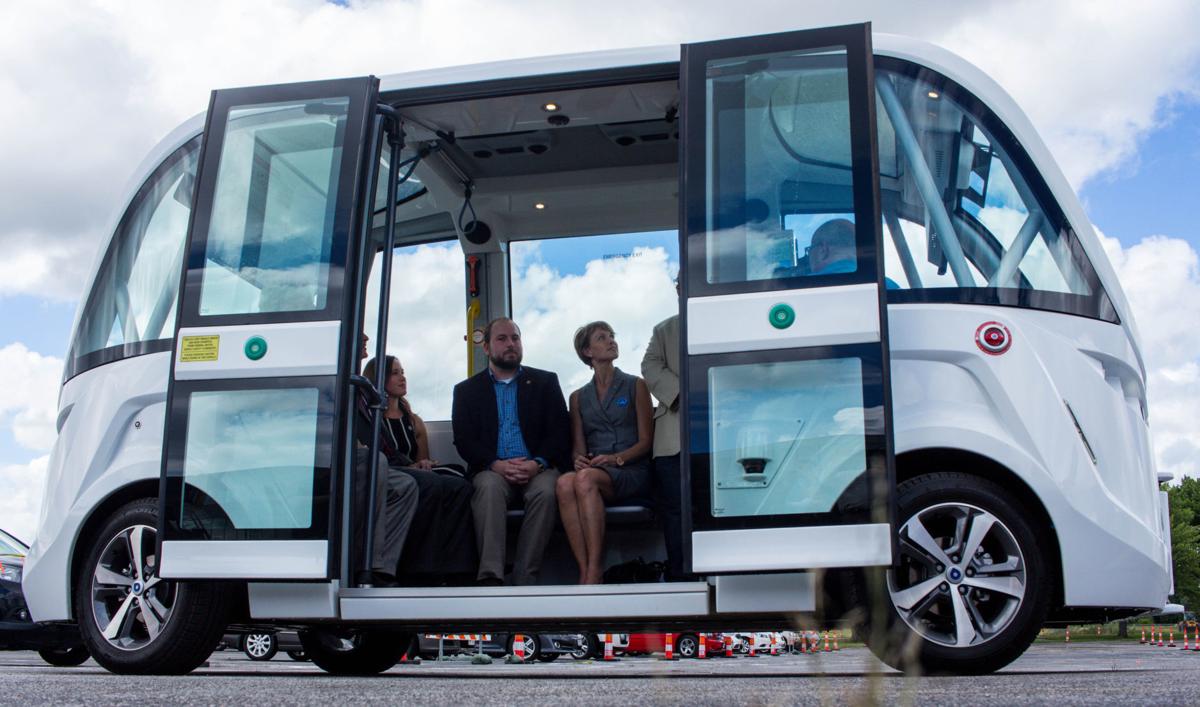 Like her predecessor, Mayor Leirion Gaylor Baird wants to bring autonomous shuttles to Lincoln.
On Monday, she told the City Council the city had applied for two federal grants totaling $15 million that would help buy up to 15 of the shuttles.
If the city won the grants, the move would be a "baby step" in its grand plans, Transportation and Utilities Director Miki Esposito said.
"We wanna have 40," Esposito said.
The shuttles would circulate between the University of Nebraska-Lincoln, the West Haymarket, the state Capitol and possibly Innovation Campus with various stops along the way and a mobile app to help riders designate their pickup and drop-off, according to a proposal.
A key first step in preparing to host that many shuttles in Lincoln came when the city won two multimillion-dollar federal transit grants to acquire electric buses, the mayor said. 
Those grants will help the city buy electric-charging stations, which would also help power an autonomous shuttle program, she said. 
"Going electric is the direction we want to be taking," the mayor said. 
More than 1,500 Lincoln residents tested out the Navya autonomous shuttle last year when the city piloted it on Innovation Campus. 
The shuttles hold up to 16 passengers, and an on-board ambassador ensures a smooth ride. The shuttles are capable of traveling between 15 and 25 mph. 
Mayor Chris Beutler tried to fund a more permanent self-driving shuttle program but the city lost out on a couple of grant opportunities that would support it late last year.
Gaylor Baird encouraged City Council members Monday to persuade Nebraska's congressional leaders to champion Lincoln's case for the latest grants. 
Transportation officials here look to Columbus, Ohio, where three shuttles circulate through a downtown area to attractions near the Scioto River. 
Launched last December, those shuttles had transported more than 13,000 riders by Aug. 1, according to the project. 
Safe storage push continues 
Proponents of a local safe gun storage ordinance took to social media Monday and called on City Council Chair Jane Raybould to heed her own advice. 
Before Monday's council meeting began, Raybould asked those in attendance to pray for the families of those killed in mass shootings in El Paso, Texas, and Dayton, Ohio, over the weekend. 
"Please pray for them, but also please pray that our elected officials at the federal level and at the local level will have the courage to stand up and take immediate action to prevent other tragedies like this from happening in our country," Raybould said. 
You have free articles remaining.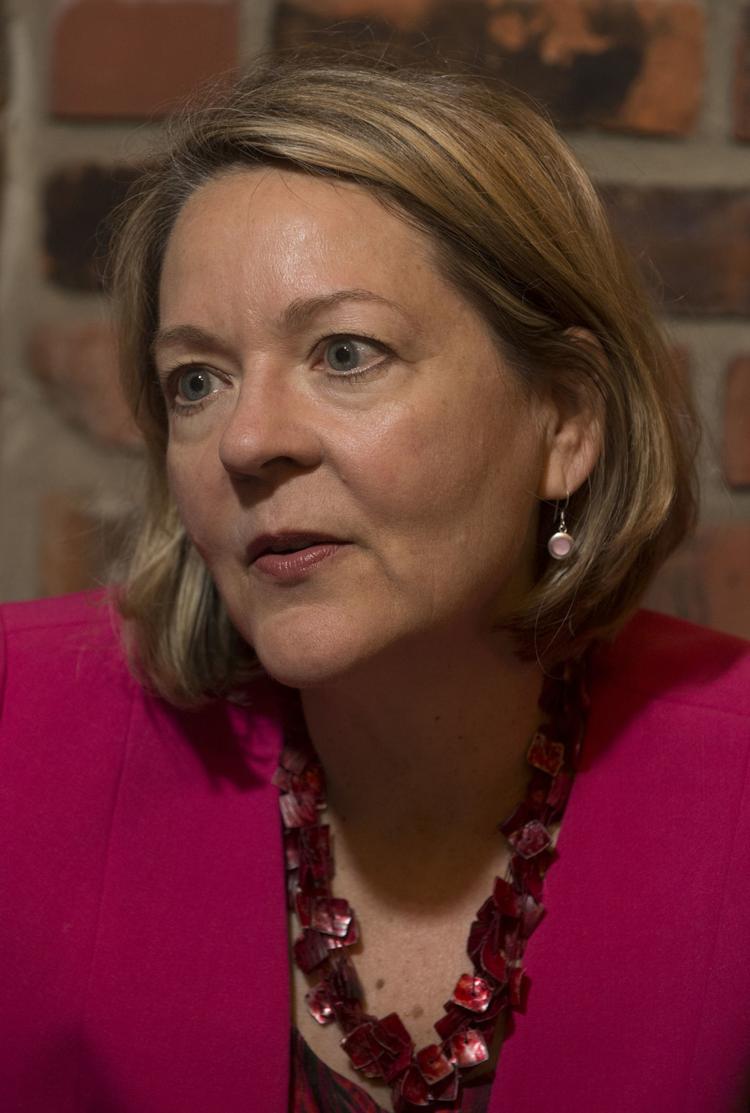 Nebraskans Against Gun Violence has been pushing since last year for Lincoln leaders to enact an ordinance mandating that guns be locked up in the home. A mayor's task force studying the issue stopped short of recommending the policy in a recent report. 
Many council members, including Raybould, have said they didn't believe the time was right for an ordinance, and they expressed concerns over how that law could be enforced.  
But Monday, Sydney Butler said on Twitter "maybe Jane Raybould could introduce some legislation that would actually DO something to prevent these shootings. #safestorage."
Ex-mayoral candidate offers reward 
Burnt up, abandoned and stripped of more than $10,000 in concrete tools stored inside. 
That's how Rene Solc, a former Lincoln mayoral candidate, found his work pickup after it had been stolen from his business in southwest Lincoln on June 18. 
A Lancaster County sheriff's deputy found Solc's pickup in the mud off West A and Southwest 112th streets early June 19. 
Solc pours concrete most often to make sidewalks, and it's the third time his truck had been taken.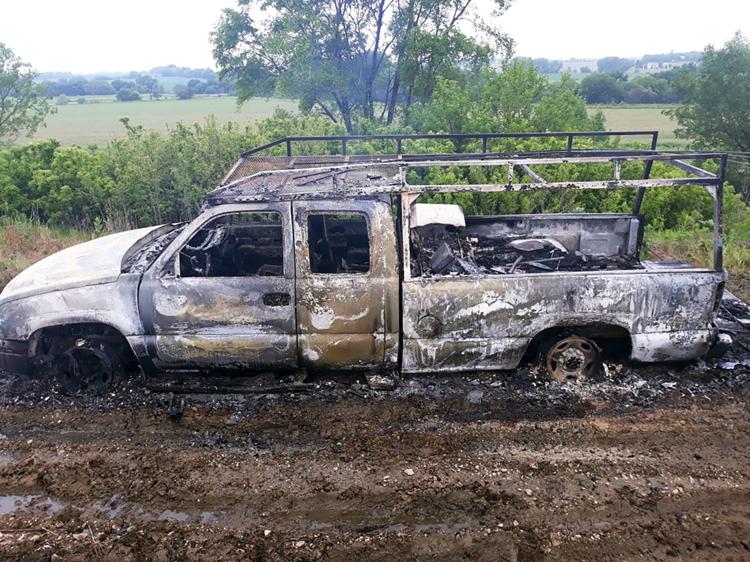 He insures the tools but his business doesn't insure the truck, he said.
The truck was unlocked, but the tools were locked down, he said.
He suspects a spare set of keys were taken during an earlier theft.
Police have not made any arrests. So on his own, Solc is offering a $1,000 reward for information leading to an arrest. Anyone with information should call him at 402-432-2145. 
"I want to make sure everybody knows about the damn thing," Solc said.
Fast takes
$900 to $1,300 — The amount to be billed to Congressman Jeff Fortenberry for the off-duty Lincoln police officers who provided event security at his Aug. 1 town hall. In 2018, off-duty Lincoln police officers provided security at more than 4,000 events ranging from University of Nebraska and local high school sporting contests to hospital and church events, according to the department.
$2,941,360.73 — The amount of money in the Lancaster County Sheriff's Office's equitable-sharing funds at the end of June. The funds hold the sheriff's share of suspected drug money seized or proceeds from seized assets. Last year, the sheriff's office spent more than $912,000, with 40% paying for law enforcement equipment, according to a summary of the fund's use. 
Nearly 8:1 — The ratio of opposition letters to support letters submitted to the City-County Planning Commission in regard to the application of Sunset Poultry to build a commercial chicken farm in northern Lancaster County. A public hearing will be held before the commission next month.