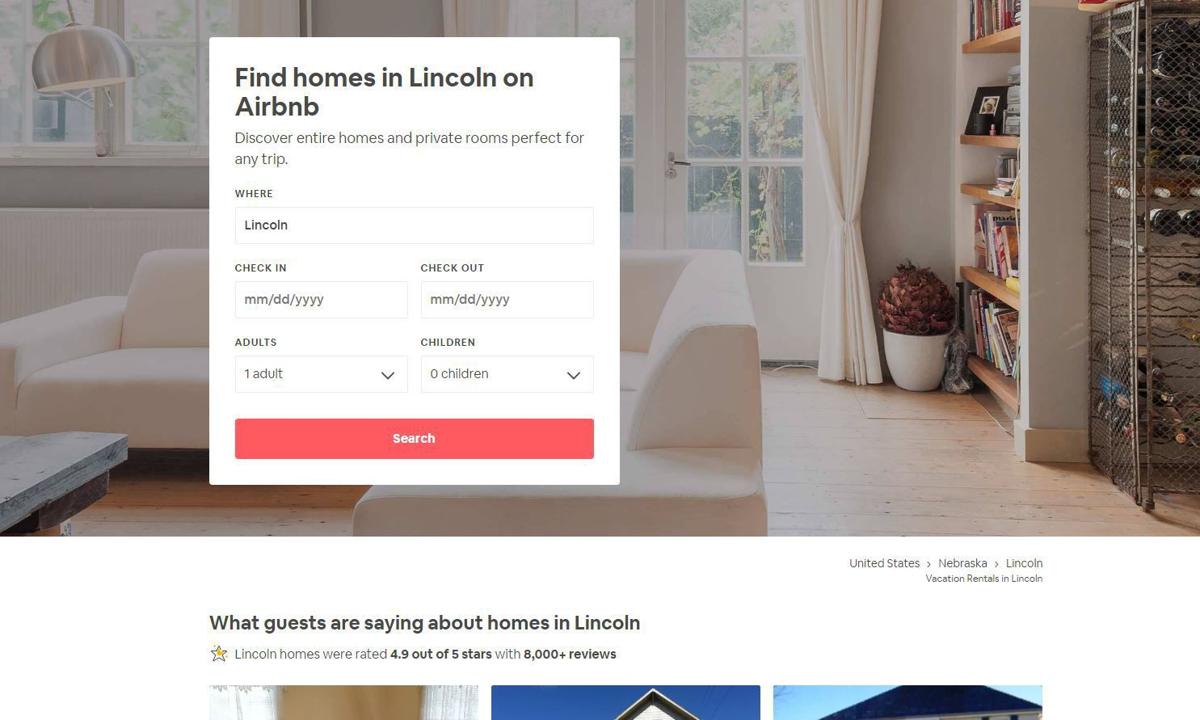 Around 80 Lincoln homes are being advertised for short-term rentals on the Airbnb vacation rental website, and many would be illegal rentals under Lincoln city codes.
Renting out your home for a week or a weekend is legal in downtown Lincoln. But it's not legal in the rest of the city.
And many of the homes advertised are not in downtown Lincoln. They are listed as Country Club, Capitol Beach, south Lincoln.  
You can probably rent out a room, short-term, in a residential neighborhood, without straying far from city code.
A home-based business can use less than 10 percent of a home in a residential neighborhood, but can have no outside employees.
The city doesn't go looking for homeowners breaking the law, but responds when there is a complaint, generally by contacting the homeowner to explain city ordinances, said City Attorney Jeff Kirkpatrick.
The issue came up recently when a Lincoln neighborhood association, upset with a home being used as a short-term rental, took their complaints via email to the City Council and city attorney.
The owners of the property were not living in the house but were renting it out short-term. At one point it was being rented by Spectrum for contract workers, according to neighbors.
Since the letter went to council members, the neighborhood association has resolved its issue. The homeowners will be moving in within a few months and have agreed to let the association know if the home will be used by others, short-term, in the meantime. 
The city gets few complaints -- fewer than a half-dozen in the past couple of years -- said Kirkpatrick.
Sometimes the owners do not know they are breaking the law.
One woman, reported to the city by neighbors, was renting out a family member's home while the family member was in a nursing home, to defray the health care costs.
The woman didn't know she was breaking the law and Kirkpatrick thinks she eventually sold the house.
Candidate is homeless
Krystal Gabel, a candidate for the mayor's race, is using the election commission office as her home address because she is homeless.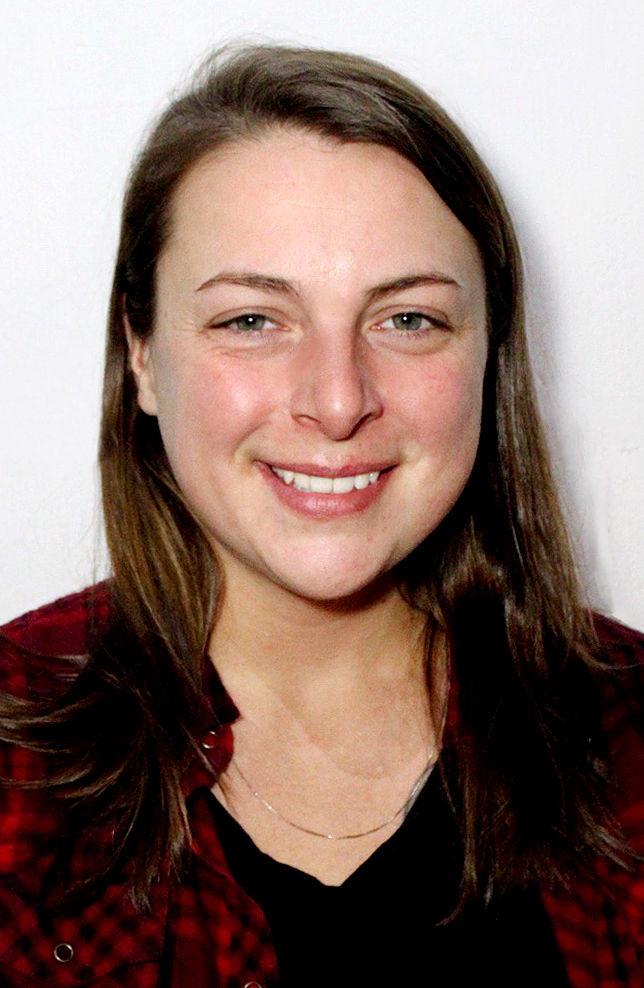 Gabel said she sold her house more than two years ago and spent 18 months traveling the state campaigning, unsuccessfully, for the Republican governor's nomination.
Gabel said she quit her corporate job and is now a freelance editor and writer. Gabel said she runs a business and chooses not to spend over $1,500 a month on a mortgage or $1,000 a month on rent. She lives out of her car.
State law allows a person to use the election commission office as a voter registration address when they are homeless, according to David Shively, Lancaster County election commissioner.
The city charter says a candidate must live in the city for six months before the primary election.
Gabel is the only mayoral candidate in next year's Lincoln city election who has filed the paperwork, which includes signatures from 300 registered voters, required to run for office.
Mayor Chris Beutler and City Councilwoman Cyndi Lamm have publicly announced they intend to run.
It is common for candidates to announce they are running before they officially file for the election.
Gabel has run unsuccessfully in two other races, for Omaha City Council in 2017 and in the Republican gubernatorial primary in 2018. She was the only candidate to run against incumbent Gov. Pete Ricketts in the primary, where she got 22.6 percent of the Republican vote in Lancaster County.
Anti-term limits group raises $113K
The group opposing the ballot issue that would limit the Lincoln mayor to three terms, and prevent current Mayor Chris Beutler from running again, has raised more than $113,600, based on a recent report to the state. 
The group, Fair Elections Lincoln, is working to convince voters that the proposal to limit Lincoln's mayor to three consecutive terms is not simply a philosophical issue. It says it is aimed at Beutler personally, to keep him from running again and thus giving Republicans an edge in the 2019 mayoral election. 
The pro-term limit group which organized the petition drive to get the question on the ballot, Political Renewal Association, raised about $21,000, primarily to pay the people who gathered petition signatures. 
Political Renewal Association has raised less than $300 in the past few weeks. 
Some political insiders have said privately that even if the term limits charter amendment fails at the polls next week, it has forced Beutler to spend some of his campaign capital. Beutler's campaign donated $13,000 to Fair Elections Lincoln, but many of the group's other donors are people likely to contribute to the mayor's election campaign. 
LED contracts don't go through bid process 
Black & McDonald, a Canadian company with an office in Kansas City, Missouri, has the contract to install Lincoln's LED streetlights, even though there are plenty of local companies who could do the work, according to a reader.
Schneider Electric, which has the primary contract with the city for the streetlight conversion project, bypassed the city bid process to select its subcontractors. Schneider Electric is an ESCO (energy service company), and ESCOs do not have to use government bid processes under state law.
Several local companies were part of the private bid process, and Black & McDonald, a company that has done a lot of work with Schneider, got the contract, said Frank Uhlarik, sustainability and compliance manager for the city.
"It was a competitive procurement process," Uhlarik said, though not the city's very public process. Black & McDonald was the best value, and was the lowest bid, Uhlarik said.
The ESCO guarantees a price for the project, so the private company needs to have more control, Uhlarik said.
Union representatives and local company representatives have met with Mayor Chris Beutler, and his staff is looking at the process to make sure everyone has an equal shot of getting work.
"We are frustrated that local contractors weren't picked," said Rick Hoppe, chief of staff to Beutler. "It certainly wasn't done with the kind of transparency that lets everyone understand what is going on."
Get Government & Politics updates in your inbox!
Stay up-to-date on the latest in local and national government and political topics with our newsletter.