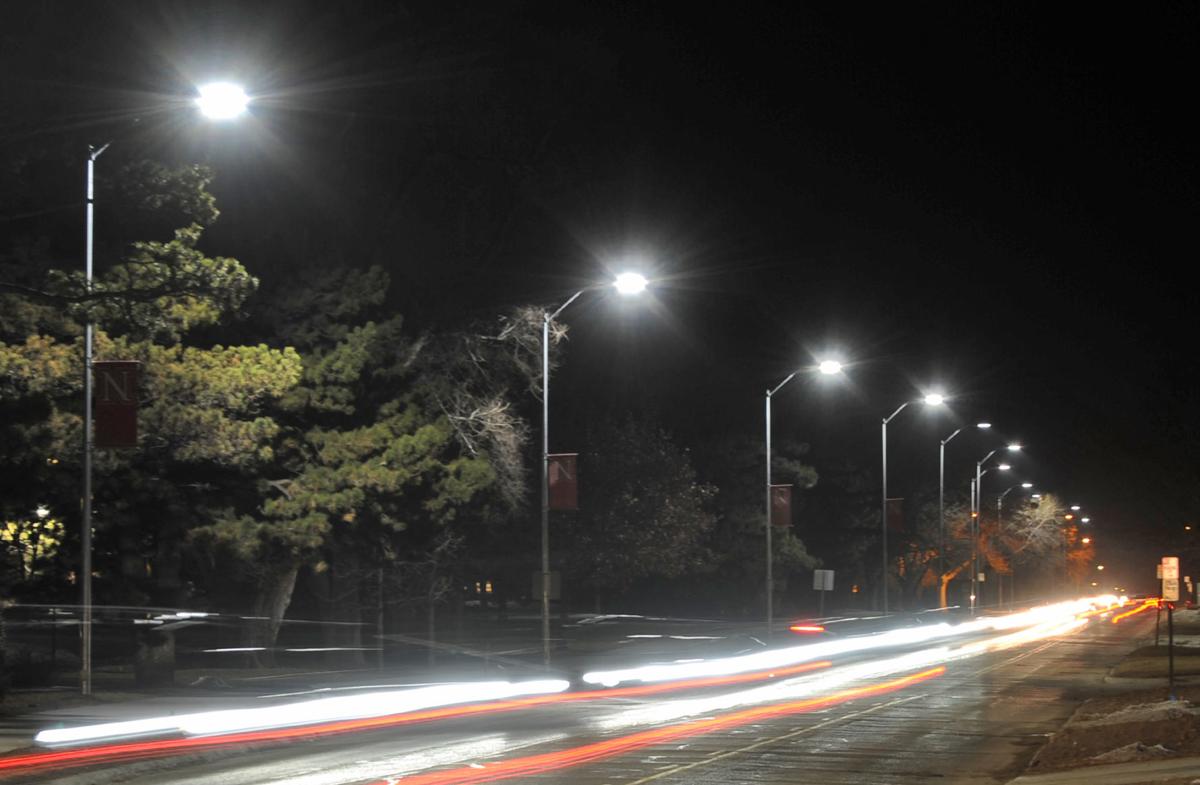 For the second year in a row, the Lancaster County assessor's reassessment efforts are driving an increase in the county's total property valuation. 
Last year, the assessor reassessed homes, trying to bring all homes as close to 100 percent of market value as possible, which is required by the state. 
And last year, some groups and individuals called the tax dollars generated through that residential reassessment a "windfall."
This year, the assessor's office did a major reassessment on commercial and industrial property.  
That reassessment effort will bring in more than $1 million in city tax revenue, based on the current tax rate, but so far no one has called it a "windfall." 
Here are the calculations for city government, based on the preliminary property value report:
* Property values on the tax rolls in Lancaster County have increased by 5.01 percent, based on the report from the Nebraska Department of Revenue.
* Newly constructed homes and businesses account for about half that valuation increase. The reassessment accounts for the other half.  
* Using the city's current tax rate, 31.648 cents per $100 valuation, the city would get an additional $2.86 million in tax revenue from the increase in value, according to estimates by city Finance Director Brandon Kauffman.
Slightly more than half of that total — $1.46 million — is attributed to new construction. The rest —  $1.4 million — is attributed to increased value of existing property, primarily the county assessor's revaluation of commercial property. This would be the so-called windfall. 
Last year the windfall came primarily from an average 10.5 percent increase in home values, because of a countywide reassessment.
This year there is an average 10 percent increase in commercial and industrial property values attributed to the reassessment.
For property tax nerds out there, here is some additional information from that state report on preliminary property values: 
* Lancaster County's rise in property values (5.01 percent) outpaced the increase statewide (2.04 percent). 
And the statewide increase is the lowest rise in the past six years.
* Ag-land values statewide dropped by 2.77 percent. This is the second year ag-land values have declined statewide.
Ag values in Lancaster County also dropped this year, but by just 0.24 percent. 
* Values in this preliminary report will be adjusted this summer, based on the result of the local appeals process, and will be used as the basis for property taxes paid next year.
LED lights face scrutiny
You have free articles remaining.
Converting all Lincoln street lights to LED will save an estimated 10 million kilowatt hours of energy each year, and an estimated $375,000 for city taxpayers.
That equates to 4 million pounds of greenhouse emissions a year, which is the same as planting 180,000 trees. It is also equivalent to using 700,000 fewer gallons of gas.
The conversion to LED lights should also save an estimated $495,000 in maintenance costs, since the fixtures are expected to last about 25 years.
With all the savings, why not convert the city's remaining 27,000 street lights to LED fixtures quickly, asked Jon Carlson, an aide to Mayor Chris Beutler, during Monday's City Council meeting, in support of a "comprehensive rapid conversion" of the city's street lights to LED.
Though the council appears to have enough votes to approve the conversion contract, council members did decide to delay a decision for another two weeks in order to get answers to some questions.
Councilman Jon Camp pointed out that Schneider Electric, the company handling the conversion over the next 12 months, will not be guaranteeing any savings beyond the first year.
In previous discussions, city administration had said energy services companies (ESCOs), such as Schneider Electric, often guaranteed savings for many years, until the original investment was paid off.
In fact, the guarantees were a selling point for using ESCOs. 
This guarantee is not part of the $12.2 million contract to replace about 27,000 street lights with LED fixtures.
The city is estimating a 10-year payback period, based on an assortment of estimated savings, but with no guarantees.
Camp and others pointed out that the savings projections are only estimates, and the $12.2 million loan, from the city's cash funds, will be guaranteed by the city's general fund, which is sales and property tax revenue.
"If the projects don't pan out and we don't have as much savings, then the general fund has to guarantee the shortfall," Camp said. 
As with other major city projects, several residents were critical of at least some components of the street light-conversion plan.
Mary Quintero said that Davis, California, has recently spent $325,000 retrofitting new LED street lights to reduce the harshness and glare in residential areas.
What Davis did and Lincoln is planning to do, is change out residential lights and make them look like commercial lighting, Quintero said.
But Lincoln Electric System research supports using the higher lumens (4000, rather than the 1800 lumens Davis is switching to) and supports higher color temperature lights than Davis plans to use, according to Frank Uhlarik, the city's sustainability manager.
Jane Kinsey, with Watchdogs of Lincoln Government, said the language used to support the conversion ...."safety, reducing energy and protect the environment ... are all buzz words used to sell the project."
She objected to borrowing any of the $29,000 in occupation tax money. That money is part of the city's $300 million cash reserve but is earmarked to pay off West Haymarket bonds used to build Pinnacle Bank Arena and its related street system.
Borrowing that money would be like the federal government has done with Social Security, she said. 
City leaders need to protect that occupation tax, she said.