City Hall: Fire department getting special drone that can fly in rain and snow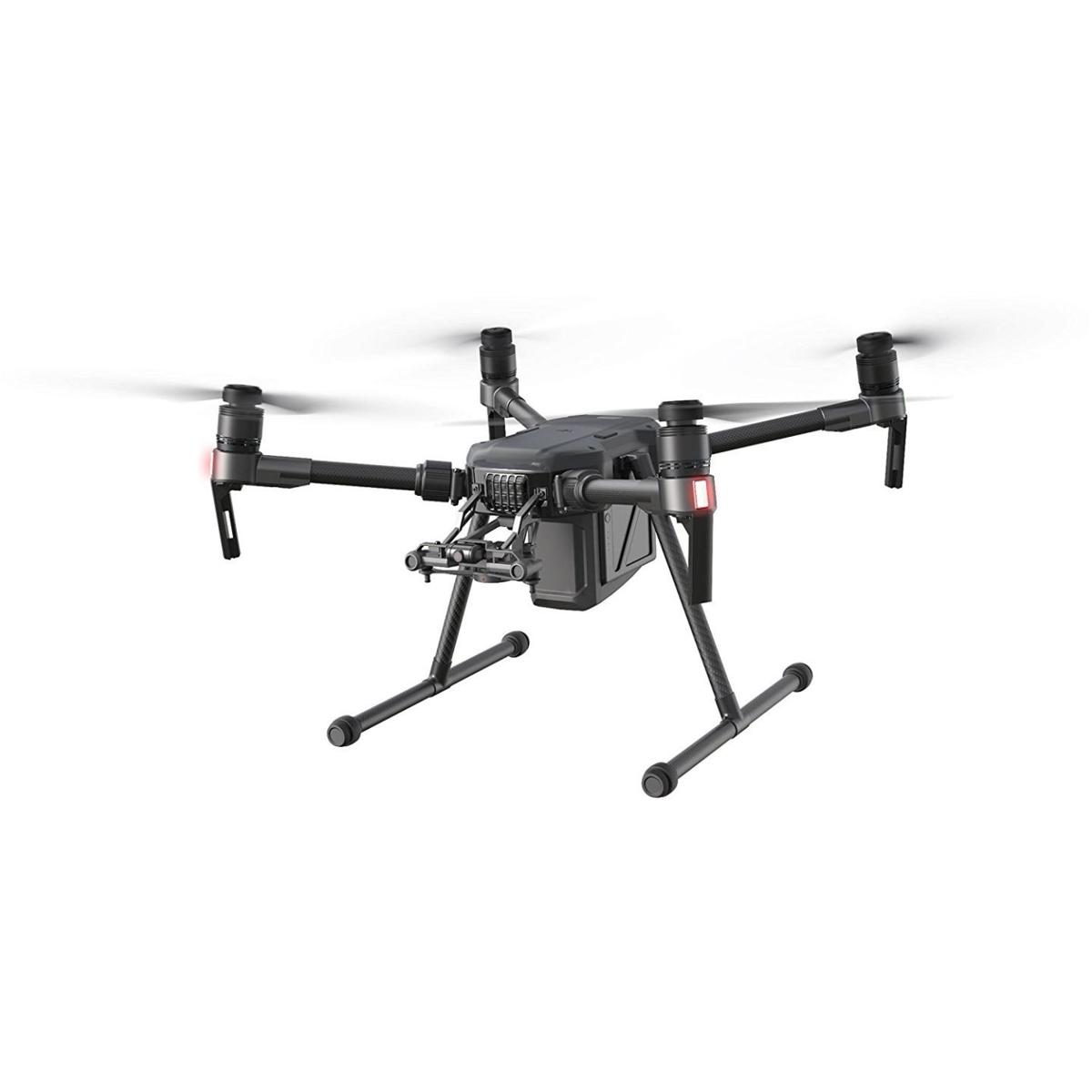 Lincoln's Fire and Rescue Department is getting ready to buy a drone that can fly in rain, snow and wind, with a camera that can see through smoke.  
The drone, a Matrice 210 RTK for folks who know about drones, will cost about $14,400.
Fire and Rescue already has at least three people trained to fly drones and hopefully will be getting two or three more pilots trained, said Fire Chief Micheal Despain. 
City leaders are also looking at changing the city drone policy, which now requires the mayor's approval before any drone use.
That prior approval will be tricky when the fire department needs to use a drone at 2 a.m., Despain said.
Drones have many uses for the fire department — apartment fires, wildfires, grain elevator issues, flooding.
It's better to use a drone than to put people in areas where they could get injured, said Despain.
The fire department has been using the police department drone, but that drone won't fly in windy environments. And nine times out of 10, the fire department needs a drone that will do well in high winds, said Despain.
The department could have used more than one drone in the past, during flooding, to do wide searches along creek banks, he said.
The fire department's drone is unique because of the type of missions, including search and rescue, hazardous materials response, thermal assessment of fire scenes, disaster assessment and more, according to Batallion Chief Eric Jones. 
The drone can carry a small payload, like a life vest or rescue rope, to give to a person who has fallen through the ice at Holmes Lake or air monitoring equipment to sample a damaged rail car in the railyard, said Jones. 
The drone also has a positioning system that is protected from much of the magnetic interference found in the city and it has equipment that detects other aircraft in the vicinity, so the drone doesn't pose a safety hazard, Jones said. 
The city could have used a drone during the recent landfill fire. The department had to wait a day to get a state helicopter fly over to assess the size of the fire, Jones said. 
How many drones does government need?
A number of city and county departments have looked at buying a drone, and a few already have one.
Lincoln Fire and Rescue is in the process of buying a drone that will be used for a number of operations and in training. 
The city police have a drone that came as part of a drone training program that is described as "a hobby drone" by Public Safety Director Tom Casady.
The city's Parks and Recreation Department has just purchased a drone the staff plans to use to inspect buildings, monitor construction and check out the glass panels on the Tower sculpture in downtown Lincoln.
The county Sheriff's Department has also talked about getting a drone, but hasn't done so yet.
Sheriff Terry Wagner says he wants to make sure there is a need for an UAS (Unmanned Aerial System) rather than buy one, then find something to do with it.
Funding is also an issue, although recent Treasury guidelines have been changed to allow forfeited assets to be used for an UAS, he said.
The city-county weed inspector could use a drone to help landowners look for noxious weeds along creek banks and off the road, but has no plans to buy one. 
So the obvious question is — will there be sharing of drones?
The city police and fire department will be sharing drones, and there may be some ability to share this equipment across city department lines, but sharing with outside agencies, like the county sheriff, is a little more tricky and lawyers would have to get involved.
The fire department needs to have a drone available within 30 minutes, to check out a burning apartment or a flooded creek bank, according to Despain.
That need will be a consideration in any discussion of sharing equipment, the chief said.
All that cardboard
The city's new recycling effort — a ban on cardboard at the city landfill — has been successful, if full to overflowing cardboard containers at the city drop-off sites is any indication.
The amount of cardboard deposited at the city drop-off sites in April totaled about 428,000 pounds, an increase of 93 percent, or almost double, over April of 2017.
The city has increased the number of cardboard rolloffs and now changes out the containers daily at 12 of the city sites to keep up with the recycling demand.
Future downtown parking garage
The city is considering building a new public parking garage — between 13th and 14th streets and M and N streets, or kitty-corner from the State Office Building — and has hired Walker and Davis Design to look at the feasibility of the site.
The Sharp Building, on the northwest corner of the site, will remain, but the city is considering using the rest of the block, which includes surface parking lots and a private parking garage that will be torn down. 
The city garage would contain around 700 to 900 parking stalls, with commercial retail or office space at the street level, according to a contract with Walker Consultants for the $65,500 feasibility study.
The city plans to keep a skyway access between the Stuart building and a new parking garage, according to the consultant contract.
The owners of the Sharp building have an option to purchase the two surface lots and own the parking garage, and city staff hope to make a decision on that site in July before that option ends.
City staff have been looking for a garage site that would serve the southeast downtown area for at least five years. 
The city would use revenue bonds for construction. An 800-space garage, with first-floor retail, would cost an estimated $25 million, according to Wayne Mixdorf, the city's parking manager. 
The state is also considering building a parking garage between 17th and 18th, L and K streets, where it is putting in a well field for a Capitol heating and cooling system.