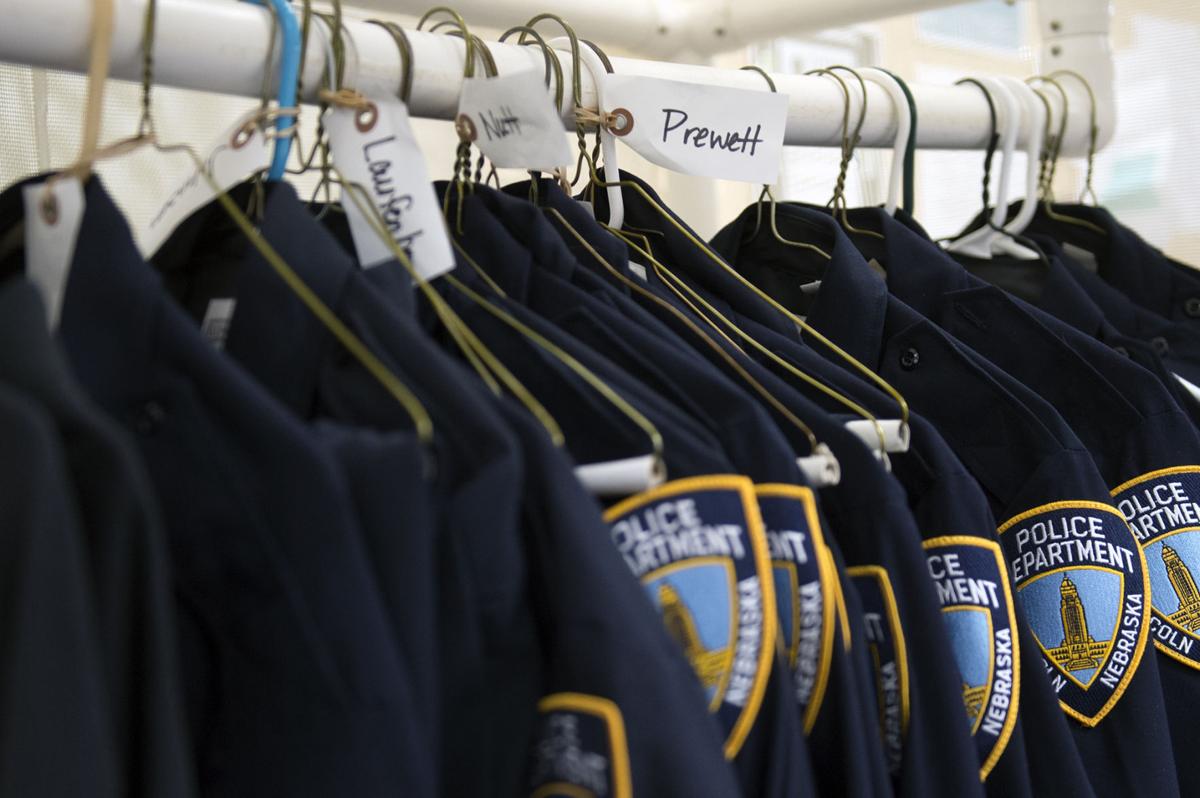 Each year, about 19 Lincoln Police Department officers leave the force after either retiring, joining another law enforcement agency or jumping to a gig in the private sector. 
But last year wasn't a normal year, as 30 officers departed.
"It was absolutely heavier in 2020 than it has been in the past," acting Police Chief Brian Jackson told the Lincoln City Council during a budget meeting Monday. 
City officials and police department leaders in the last decade have focused their attention on expanding the police force to keep up with the city's growth, as Lincoln has had one of the smallest per capita police forces in the state. 
In previous years, the Omaha Police Department lured many Lincoln officers away as it sought to expand. 
Sometimes Lincoln officers were enticed by better pay or benefits, and Mayor Leirion Gaylor Baird's administration in 2019 secured a contract designed to narrow that benefit gap. 
Other times, Omaha provided an opportunity to specialize as an auto theft investigator or a helicopter pilot, Jackson said. 
But last year, Lincoln didn't lose any officers to Omaha. 
Rather, a collection of the departures came among people deciding to take private sector jobs because of the pandemic or the unrest last summer stemming from the death of George Floyd.
The city's force dipped as low as 330 officers last year, and with a recruit class that just started has bounced back up to 354, Jackson said.
The department last year secured a federal grant to hire five new officers that will focus on gun crimes, but former Chief Jeff Bliemeister — who left for a job at Bryan Health in January — said Lincoln had not yet been able to staff all of those positions. 
Jackson told the council that Lincoln police are redirecting the work of one officer to focus on recruiting efforts to grow the force. 
And the department continues its efforts to diversify its ranks with help from Swanson Russell, a Lincoln-based advertising agency.
Buy local
Gaylor Baird last year joined business leaders in calling on the community to spend 1% more with local businesses with hopes of buoying Lincoln's shopkeepers and proprietors during the pandemic. 
This week she proposed an ordinance to allow the city to chip in to that effort too. 
The ordinance is the first in a two-step initiative that allows the city to do just that, mayoral aide Kate Bolz said in an interview. 
First, the ordinance if passed by the City Council would allow the city to bypass its typical bid process for purchases of less than $10,000. 
Then, the council would take up a resolution directing the city to use that new power to make what it's calling "micro-purchases" at local businesses, she said. 
To use the process, Bolz said the purchases would need to be for items a department has purchased within the last 10 years and must be at a reasonable price.
"This is an opportunity that we really want to seize," Gaylor Baird told the council in a short briefing Monday. 
The council will hold a public hearing on the ordinance next week, then vote on it Feb. 22.
Fast takes
* 0 — Members of the public who attended the in-person Citizen Police Advisory Board meeting last week. The meeting notice was posted on the bulletin board in City Hall, but it was not noted on the city's online event calendar. The nine-member board generally meets quarterly and investigates complaints of police misconduct, a topic that last summer drew dozens of people to City Council meetings. The next meeting is April 28.
* Not required — Surgical gloves for medical staff administering vaccines, according to the Centers for Disease Control and Prevention. Instead, inoculators must cleanse their hands with an antiseptic solution or wash them with soap and water before each vaccination and in between jabs, the CDC said. Regulations only require staff to don gloves if they have open lesions on their hands or will likely touch bodily fluids. In those cases, gloves should be changed between patients, the CDC reported.