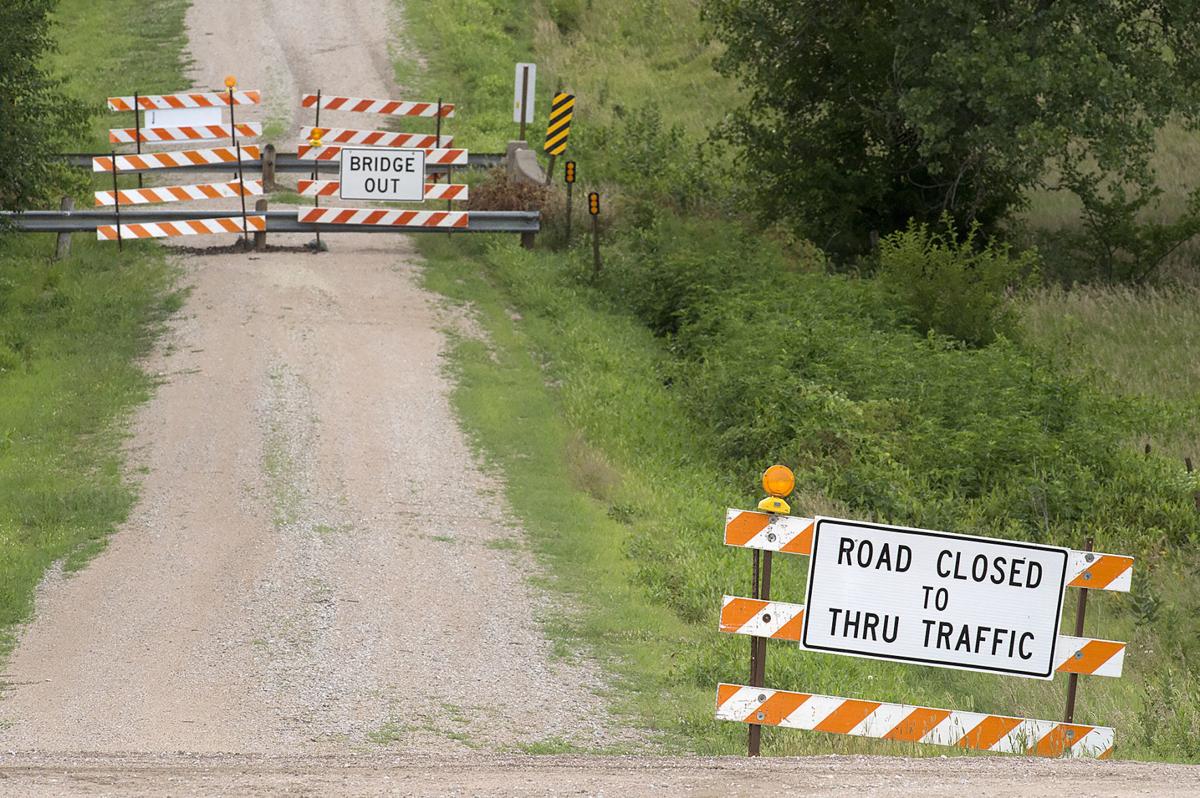 Decision-makers from Waverly, Hickman and the Lancaster County Board will soon meet to decide whether they'll enact a wheel tax to fund roadwork, following fiery opposition at public presentations this month.
"I feel confident that the motor vehicle fee (wheel tax) and the JPA is moving forward," County Commissioner Rick Vest said in an interview Tuesday.
But whether both Hickman and Waverly will proceed with the county and draw up the legal paperwork to implement the wheel tax remains an open question. 
Vest said if neither do, that won't kill the concept, which is directed at addressing the annual funding shortfall between what the county needs for infrastructure projects and the revenue available to pay the bills. 
As proposed, the tax would apply to vehicle owners in Hickman and Waverly, along with rural Lancaster County residents and residents of the unincorporated villages of Prairie Home, Rokeby, Cheney, Emerald, Agnew, Holland, Walton, Princeton, Kramer and Martell.
The tax would not apply to the residents of the incorporated villages of Hallam, Firth, Roca, Sprague, Raymond, Malcolm, Davey, Denton, Panama and Bennet unless those towns sign on.
City Council support in Waverly for the wheel tax remains the looming question, since there are three new councilmen on the five-member board, which includes the mayor. 
Mayor Mike Werner said he planned to meet with his city administrator to discuss where the council stands.
Werner fears that without buy-in from Waverly, the Lancaster County Board may just move forward with the city of Lincoln to enact a county wheel tax, and that would leave rural residents with little say in what gets funded. 
Vest said he recently met with Lincoln Mayor Leirion Gaylor Baird's staff to discuss the possibility of joining together to enact a county wheel tax should the current plan fall through. 
The Lincoln-Lancaster County joint public agency arrangement would be much like the one proposed but voted down by the County Board in 2005, the last time a county wheel tax was seriously considered. 
Lincoln, which charges its own wheel tax, would have predominant influence over what projects get funded with county wheel tax dollars in that scenario, and the county representatives in that arrangement would be left to "scrape together" what they could for bridge repairs, Vest said.
Another possibility would be for the county to join with one of four incorporated villages that have expressed interest in enacting a county wheel tax, Vest said. 
Werner doesn't like the idea of paying another tax, but he believes this concept helps the rural communities to "protect our way of life" as Lincoln and the county continue to grow.
Vest, who represents northeast Lancaster County, including Waverly, believes this marks the fairest way to address the county's 1,100-mile road system everyone has said needs more attention.
Farmers have complained the tax would hit them hardest, considering they register a host of vehicles they often don't drive.
You have free articles remaining.
But of the 38,000 licensed vehicles that would be subject to the county wheel tax, only 3,000 are farm-plated, Vest said. 
He feels that discounting the wheel tax rates 50% for farm-plated vehicles is an equitable concession, but he worries that further discounting those rates would be unfair to the rest of the county's residents.
Lincoln residents have long pointed to the inequity of paying wheel taxes while those who live just outside the city limits aren't taxed specifically for taking care of roads. It's time to be realistic, Vest said. 
"If both (Hickman and Waverly) fall out, those other options are on the table," he said.
Applauding gun ordinances
Gaylor Baird applauded the efforts to prevent gun violence she sees in two proposed ordinances before the Lincoln City Council. 
During an interview on KLIN's "Jack and Friends" on Tuesday, Gaylor Baird said she believes there's consensus among the council supporting Councilwoman Jane Raybould's proposal to mandate gun theft reporting and Councilman Roy Christensen's proposal requiring unattended guns in vehicles be secured.
Later this week, she plans her own announcements in response to the Child Access to Firearms/Safe Storage Task Force's report.
In general, she said her administration will pursue "reasonable" policies to ensure guns are secured. 
"I don't think it's too much to ask, when we're asking our teachers and students to practice locking themselves down," she said. 
A vote on Raybould's ordinance is expected Monday, while Christensen's proposal will be considered further next month.
Fast takes
* 17,000 — The number of postcards the city sent to Lincoln businesses reminding them to collect the additional quarter-cent sales tax beginning Oct. 1. These tax receipts are earmarked for street repairs.
* 11 a.m. to 1 p.m. — Hours for Wednesday's open house on street repairs at Bennett Martin Library, 14th and N streets. This marks the final chance for residents to learn about street conditions and weigh in on what street repairs should be funded by the new quarter-cent sales tax. People interested in taking the survey can also go to Streets.lincoln.ne.gov. 
$87,240 —The grant the Lincoln Sports Foundation received Tuesday from the Lancaster County Board for soccer field improvements and other repairs at its sports complex, formerly known as Abbott Sports Complex. Foundation President Dan Lesoing said the grant will help with the $180,000 renovation overall at the Lincoln Sports Foundation Complex. The grant funds come from hotel taxes earmarked for grant-funded improvements at attractions in the county.