Lancaster County mail-in ballots take just one 50-cent or "forever" stamp.
Some counties use larger envelopes, which require more postage, said County Election Commissioner Dave Shively. However, Lancaster County uses a smaller envelope and has a tabulating machine that will read folded ballots, he said.
But what if the ballot envelope is mailed without a stamp?
Perhaps you've seen the items on Facebook about snail-mail ignorant young people who won't be able to vote (by mail) because they don't know where to buy stamps, or the message indicating if you don't affix enough postage your mail-in ballot will not be delivered.
The U.S. Postal Service will deliver mail-in ballots without the required postage, but the local election office will have to pay the postage due.
That's the answer from the U.S. Postal Service communications specialist, in a rather formal email, that says: yes, you should put on the correct postage but if you don't, the ballot will be delivered to the election office.
That was a translation. Here is the actual message. 
"Appropriate postage must be affixed to all mail pieces entering into the USPS mail stream. In cases where postage on returning Absentee or Vote-By-Mail ballots has not been affixed or is insufficient, it is the US Postal Service's policy to not delay returning ballots to the appropriate Board of Election as addressed on the return ballot envelope. The preferred method is to have the voter pay the postage at the time of mailing and, when able, we will notify voters of insufficient postage before the return ballots enter the mail stream.
"In cases where the proper amount of postage is not caught at the time a return ballot enters the mail stream, the Postal Service will charge the Boards of Election with postage due. Many Boards of Election set up postage due accounts to pay postage on ballots with insufficient postage.
"The Postal Service is steadfast in our commitment to support democracy. We will not deny a voter their right to vote by delaying a time sensitive ballot because of insufficient postage."
You can still register to vote
The election is less than two weeks away.
But you can still register to vote, in person only, at the county election commission office, 601 N. 46th St., through Friday.
Friday is also the last day the election commission office can accept requests for ballots to be mailed out.
You can come in to the office to vote in person or pick up a mail-in ballot, through Monday, Nov. 5. 
Of course, you can still vote the old-fashioned way, at the polls on Tuesday, Nov. 6.
Christensen not running for mayor
After announcing publicly that he would not run for mayor in late summer, City Councilman Roy Christensen said he was approached by some Republicans who wanted him to reconsider running if the term limits question passes Nov. 6.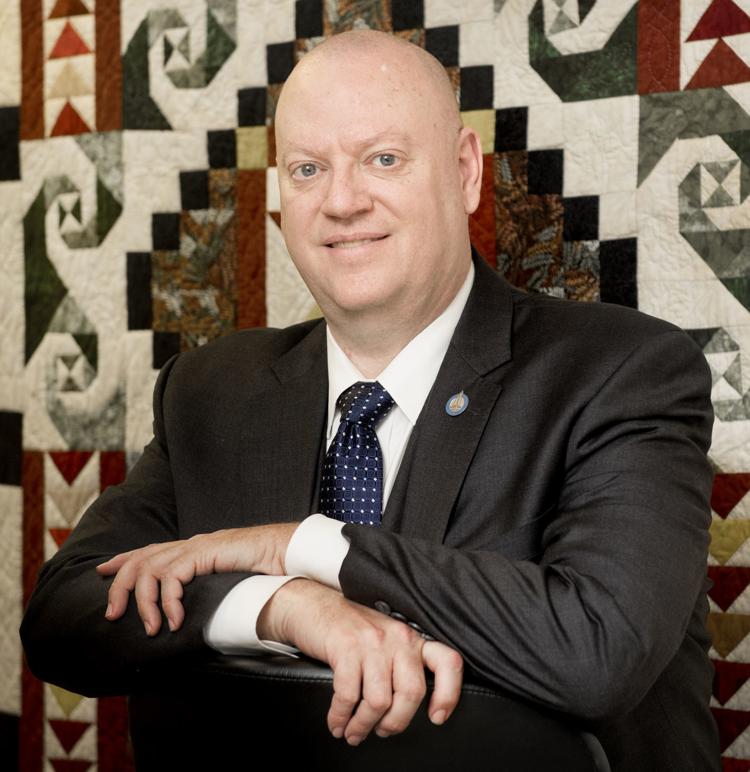 Passage means current Mayor Chris Beutler cannot run for re-election and there will be an open election, with no incumbent.  
Christensen said he told them he would think about it. He has thought about it. And he has a decision.
Christensen said he will not be running for mayor in 2019. 
You have free articles remaining.
Councilman Jon Camp, who said he would consider a bid for mayor, will also not be running. 
"In my heart I'd love to do it but I have other things I need to attend to," Camp said on Tuesday. The veteran councilman has not yet said whether he will retire from his council seat or seek a sixth term.  
Vandalism with a touch of humor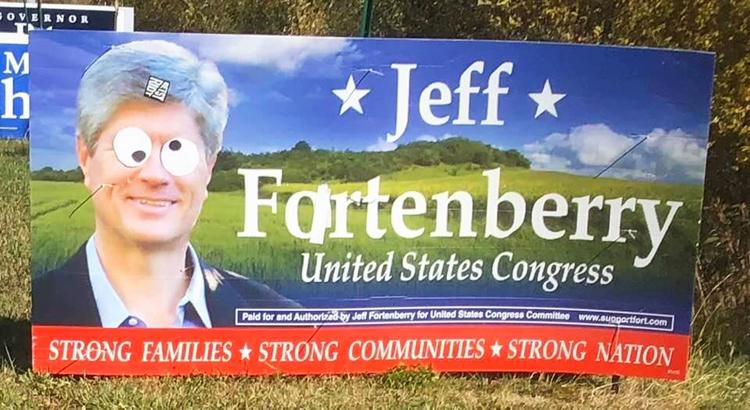 A big Jeff Fortenberry sign at 70th and A streets was defaced this weekend, with big googly eyes and a misspelling of the incumbent candidate's name.
A sticker in the candidate's hair indicated Betsy Riot, a neo-suffragette, punk-patriot resistance movement, was responsible for the mischief, which had even Republicans on Facebook chuckling.
However, even vandalism with a sense of humor is against the law.
It is a city misdemeanor, with a possible penalty of up to six months in jail and/or a $500 fine.
Three acts of political vandalism were reported this weekend, all Betsy Riot-related and all reported Sunday morning.
There were Betsy Riot stickers on the door of U.S. Sen. Deb Fisher's office. Another large Fortenberry sign, at 84th and Van Dorn, was adorned with googly eyes.
Some vandalism to political signs is fairly common during an election, but usually signs are torn down or stolen, not embellished, said former police Chief Tom Casady, now public safety director.
Yes, it is uncomfortable
Lancaster County Commissioner Deb Schorr has been wearing a neck brace since surgery on Sept. 27.
Schorr said she damaged her back in a car accident 13 years ago and was told there would likely be complications as she got older.
This recent neck reconstruction surgery included removing four vertebra and putting in cages with a compound in them that the bones will eventually grow around.
She has a picture on her phone of her new neck with plates and screws and flanges — "whatever those are," she said.
Schorr hasn't missed much work and even sat through the entire public hearing on the county's road and bridge plan on Oct. 9. 
She'll be wearing the brace for six weeks.
And yes, she does sleep in it.
And yes, it is very uncomfortable.
2018 Voter's Guide
2018 Lincoln Journal Star Voter's Guide — General Election Edition
Your guide to Lincoln-area races that will appear on the Nov. 6, 2018 general election ballot. Click on a race name to view candidates and other information.