Councilwoman Cyndi Lamm did not participate in Monday's public hearing on a proposed ordinance that would end city requirements for people who drive for programs like Uber and Lyft.
And Lamm said she will not participate in the discussion and will not vote on the ordinance because of a conflict of interest.
Lamm's husband has been driving for Lyft and Uber, and last year made about $20,000 with the ride-hailing programs, she said.
Lamm has reported the potential conflict to the state Accountability and Disclosure Commission and will receive an official ruling, according to Frank Daley, commission executive director.
State law prohibits local elected officials from voting on issues that may result in a financial benefit or detriment to the officeholder or an immediate family member. Usually the benefit or detriment must be very direct to be considered an official legal conflict of interest.
Early this year two council members, Roy Christensen and Jane Raybould, could not vote on Costco's request to build in southwest Lincoln because the state agency said both had legal conflicts of interest.
Both are in businesses that compete with Costco. Christensen is an audiologist and sells hearing aids. Raybould is part of the family grocery business that runs Super Saver and Russ's Market. 
For many years, council members were required to vote on issues unless they had a letter from the Accountability and Disclosure Commission saying they had a legal conflict of interest. 
The council removed that requirement in 2008 and council members can now decide not to participate in the discussions and refuse to vote on an issue if they believe they have a perceived or real conflict of interest.
City engineer by another title
Lonnie Burklund has been appointed the assistant director of transportation for the city's Public Works and Utilities Department.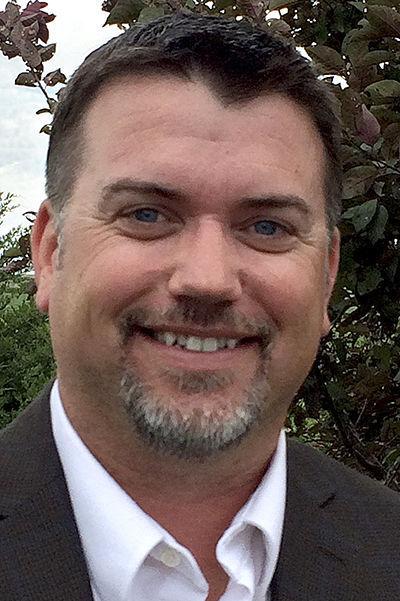 Burklund is replacing longtime City Engineer Roger Figard, who retired in November. But Burklund will have a different title.
Director Miki Esposito has created two assistant director positions to oversee the two disparate public works and utilities functions.
Donna Garden is assistant director for utilities, which includes the city water system, solid waste system, recycling and watershed management.
Burklund is assistant director for transportation, which includes roads, streets and sidewalk functions. 
Burklund, who has been the manager of the Traffic Engineering Division, has a bachelor's degree in civil engineering from the University of Nebraska and holds registrations as a Professional Traffic Operations Engineer and a Professional Engineer license.
You have free articles remaining.
Burklund interned at the city in 1996 and then at the Nebraska Department of Roads (now Department of Transportation). He also worked in the private sector with Iteris and Olsson Associates.
He has been involved in the development of a traffic management master plan for Lincoln and development and implementation of the Green Light Lincoln initiative, which is intended to improve traffic flow on arterials.
Another scale needed at landfill
The city plans to put in a second scale at the city landfill at 6001 Bluff Road to take care of the growing volume of business.
The number of trucks bringing in waste has gone up 25 percent in the last five years and the line at the single scale can grow to a 45-minute wait, based on a report provided to the City Council.
Landfill staff expect the volume to grow with waste from demolition projects at the University of Nebraska-Lincoln and across downtown Lincoln, continued asphalt shingle waste from the 2016 hailstorm and future wood waste from the expected devastation caused by the emerald ash borer.
UNL has said the waste from the demolition of Cather-Pound and other buildings will go to the landfill because a portion of the material is classified as a toxic substance under the Toxic Substance Control Act and cannot be sent to a construction and demolition disposal facility, like the one the city has on North 48th Street. 
UNL estimates it will add about 55 trucks per day to the current landfill volume, according to the report.
The new scale will cost an estimated $868,000, paid for by landfill revenue.
Eclipse stats 
Jeff Maul, who heads the Lincoln Convention and Visitors Bureau, provided these numbers to the Lancaster County Board on the effect of the total solar eclipse on visitors: 
* Attendance at Haymarket Park for the baseball game and eclipse viewing was 6,956.
* For the month of August, Lincoln.org enjoyed 49,406 visitors, which is a one-month record.
* 73.6 percent of those who visited the website on Aug. 21, the day of the eclipse, were first-time visitors.
* 112,000 people at various times were talking about Nebraska's eclipse on social media.
* The state Tourism Commission reported media coverage of events in Nebraska reached more than 7.7 billion people worldwide.
* Hotels in Lincoln went well beyond full occupancy on Sunday, Aug. 20. One hotel manager said his waiting list could fill his hotel a second time. Many visitors discovered VRBO (vacation rental by owner) options, and many in the community opened their doors to visitors.