Just a couple of months on the job, Peg the goose dog was relieved of her duties keeping the fairways of Holmes Golf Course clear of pesky honkers.
She'd come to the city in April from FlyAwayGeese, a company that specializes in training dogs to humanely control nuisance birds on golf courses and at airports.
With geese, she shooed them away wonderfully, said Casey Crittenden, her handler and city golf course maintenance coordinator. 
But Peg had a puppy problem. 
She's motion-sensitive and barked at the golf course patrons, Crittenden said. 
"We can't have a dog barking at our customers," he said. 
Trainers tried to correct her behavior, but she had to be replaced. 
FlyAwayGeese brought in Bogey, a black-and-white border collie who's 2 and mellower, Crittenden said.
He was sad to see Peg go, as he had fallen in love with her, but she'll undergo more training before finding a new employer, Crittenden said. 
So far, kids and adults alike have taken to her successor, he said.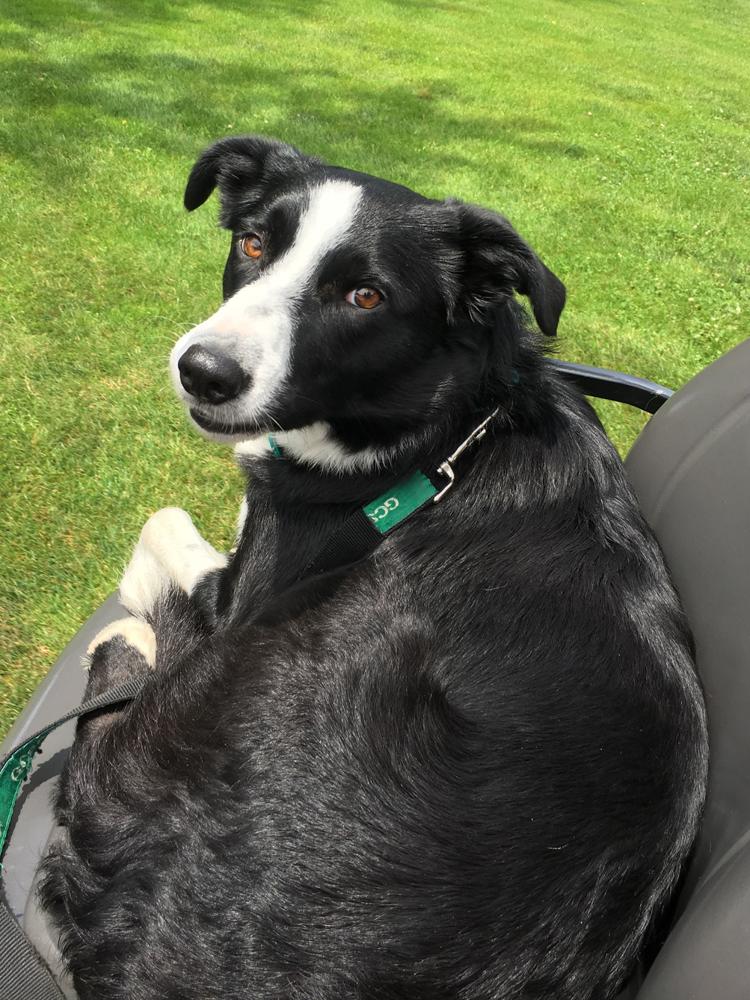 Bogey goes out in the golf cart with Crittenden and isn't unsupervised unless he's in a  kennel because of the heat or Crittenden's work schedule.
"We just fell that much in love with Bogey," said Crittenden, who cares for the dog off the clock. "He's a good boy."
City budget deficit
Lincoln Mayor Leirion Gaylor Baird and her staff are considering dipping into the city's cash reserves as they try to close a projected $4 million deficit in this year's budget, City Council Chair Jane Raybould said. 
The new mayor is expected next month to formally unveil her budget adjustments for the second year of the two-year budget. In an interview Tuesday with KFOR, Raybould said the new administration has eyed using about $3 million of the reserve funds to close that gap. 
About $1.2 million in cuts would close the deficit under the proposal, Raybould said.
Just more than a third of city funds are in reserves, savings that help support Lincoln's sterling AAA-credit rating, she said. 
Lagging sales tax receipts the last eight months have had a compounding effect, as city officials last year built the budget using stronger sales tax revenue projections that included expected receipts from the state's new online sales tax, she said.
Raybould didn't specify exactly what cuts were being considered, and she couldn't be reached for further comment Tuesday afternoon. 
You have free articles remaining.
Keep reading for FREE!
Enjoy more articles by signing up or logging in. No credit card required.
Mourning doves nesting
The surprise nesting of a mourning dove on the Chief Standing Bear statue on Centennial Mall earlier this month posed a dilemma. 
The nest, made in the crook of the chief's bear claw necklace, had two eggs in it.
The discovery prompted some concern about the potential toll acidic bird droppings might inflict on the bronze finish of the 11-foot sculpture depicting the famed Ponca leader.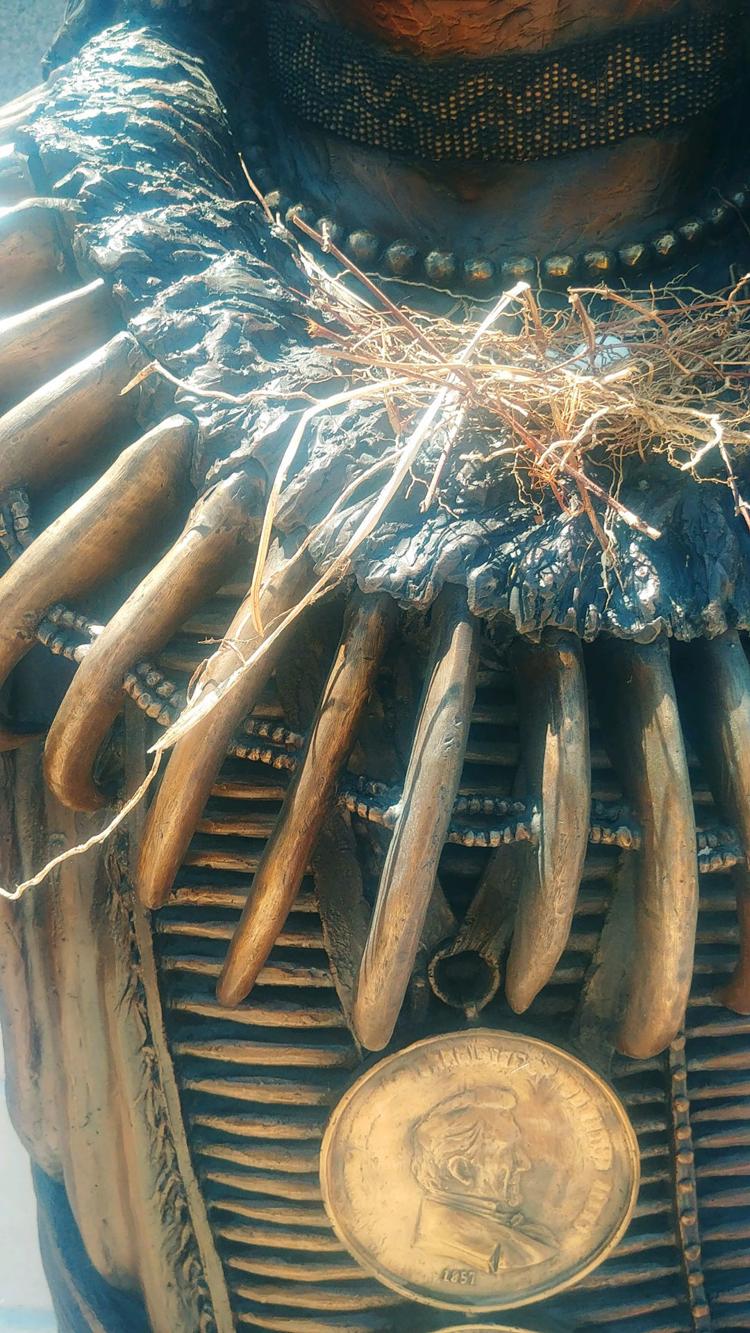 But Scott Shafer, of the Nebraska Commission on Indian Affairs, and the statue's artist, Ben Victor, worried about moving the nest. 
"We both decided that from a karma standpoint, forcibly displacing a (bird family) from its home on Standing Bear would not be in line with being supportive of Standing Bear, who was displaced with his family so many years ago," Shafer said in an email to the Journal Star.
The federal government forced Standing Bear and his people from their home along the Niobrara River in northeast Nebraska, so they marched to Oklahoma in 1877.
When his son died, he returned to Nebraska to bury him along the river but was captured by the U.S. Army and famously put on trial in Omaha.
Contacted by Shafer, Lincoln Parks and Recreation Department Director Lynn Johnson said last week that his staff would monitor the nest and remove it after the baby birds had developed wings strong enough to fly.
A week later, the nest was gone, and neither Johnson nor Shafer knew why. 
Perhaps Mother Nature guided the young family to a new home.
Fast takes
41 — The number of U.S. mayors, including Lincoln's, chosen by Harvard University to participate in a national, yearlong education program called the Bloomberg Harvard City Leadership Initiative. Gaylor Baird met with the other mayors in New York City last week, and she will partake in virtual classes with Harvard University.
51 — The number of calls Animal Control fielded between July 8 and July 22 about dogs left in cars or left without shade or access to water amid hot, and sometimes scorching, weather. One of the 22 dogs left without access to water or shade died of heat exposure. That dog became entangled with its tether, unable to reach the shade or the water its owner set out for it, Animal Control Manager Steve Beal said.
13 — The number of members of Urban Search and Rescue Nebraska Task Force 1 honored by the mayor this week for their efforts saving 18 people and six pets stranded by flooding in the Columbus and Monroe areas of the state during flooding in March.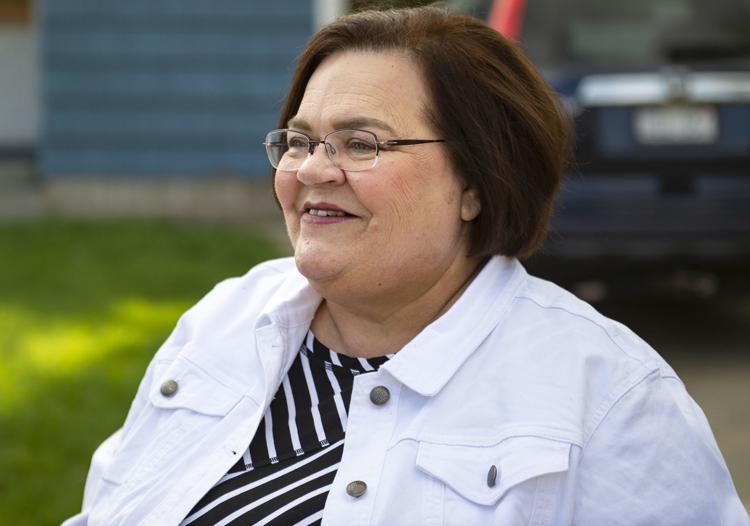 1445 K St. — The new work address for Cyndi Lamm, a former city councilwoman and Republican mayoral candidate, after she took a legislative aide position in Thurston Sen. Joni Albrecht's office. "My life is about serving, so I'm serving," Lamm said Tuesday.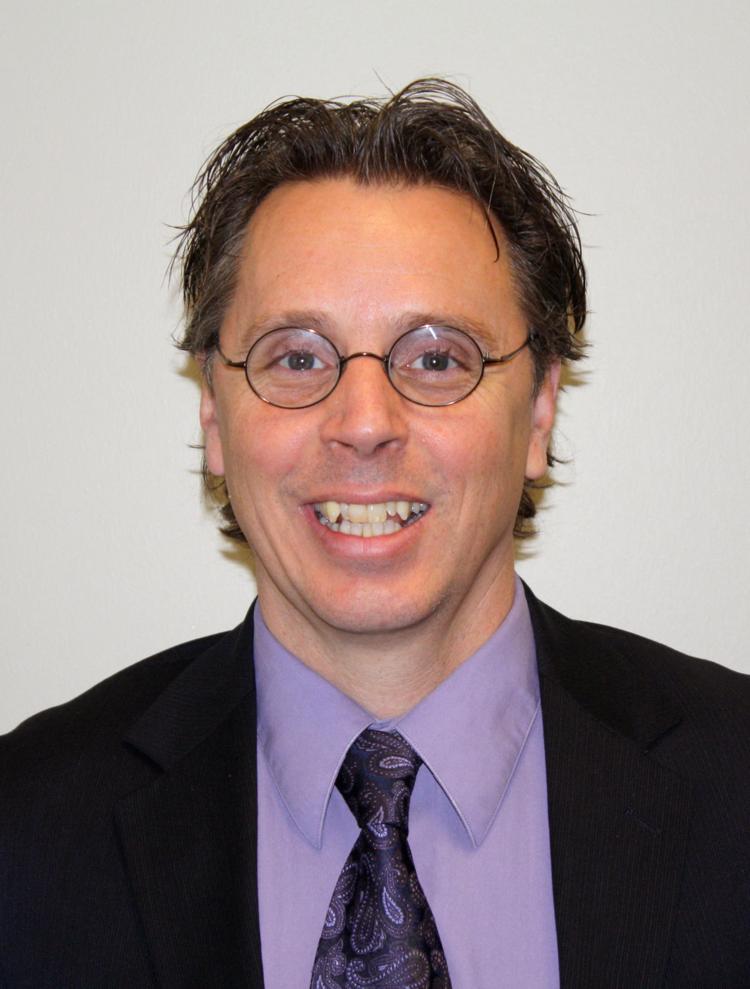 Spotted: Rick Hoppe, former chief-of-staff to Lincoln Mayor Chris Beutler, taking notes during a budget discussion at the Lancaster County Board of Commissioners' staff meeting last week. Is he interested in applying for the county's chief administrative officer position opening when Kerry Eagan retires at year-end? He wouldn't say.