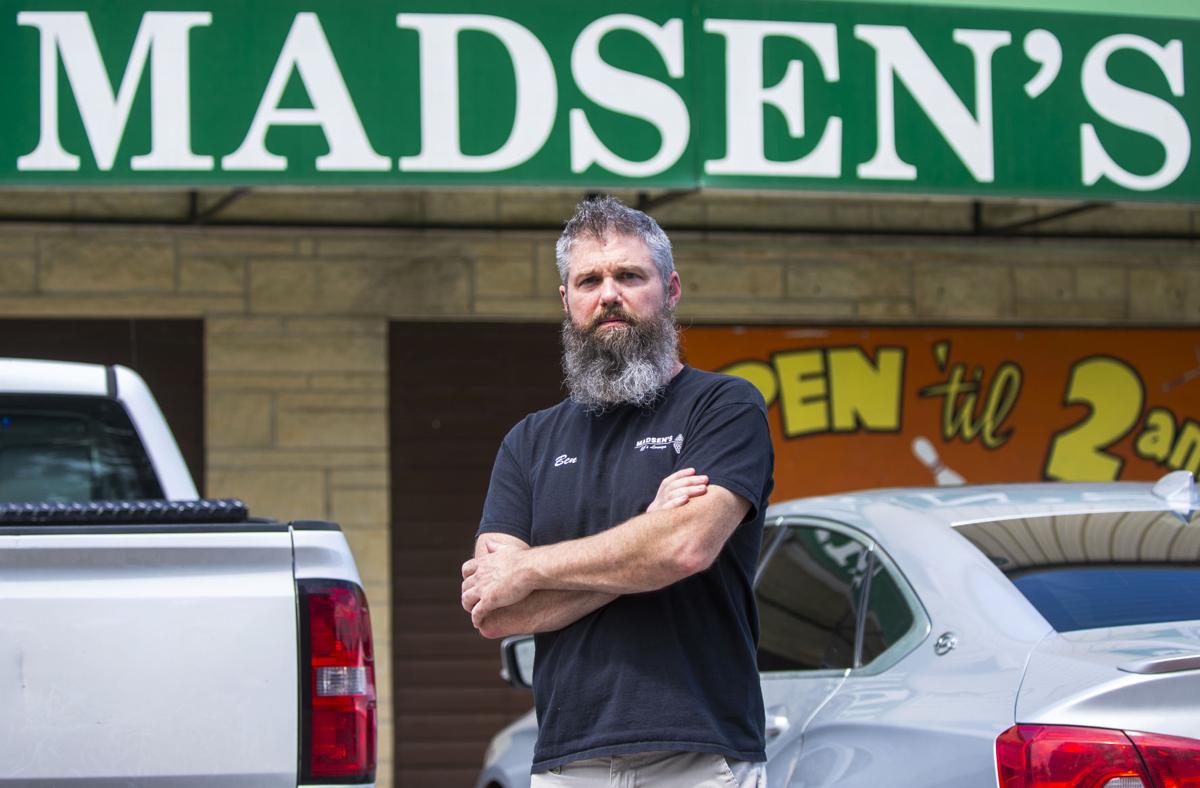 The City Attorney's Office late Monday afternoon asked a judge to order a Lincoln bowling alley owner to comply with local health directives, requiring employees and patrons to wear masks, or to be ordered closed over violations.
The move came two days after the Lincoln-Lancaster County Health Department ordered Madsen's Bowling & Billiards to close for 24 hours because employees weren't wearing face coverings, patrons were told masks were optional and patrons weren't physically distancing.
Owner Benjamin Madsen said Saturday he wouldn't close or comply.
In a video posted to Facebook on Monday morning, he said he talked with a constitutional lawyer in Lincoln who is going to represent him and "help me defeat this for all Lincoln business owners. Not just myself but for everybody."
Madsen said standing up to this has been tough, but he was fighting for "our freedoms."
"They've been trying to oppress us, and now it's our turn to turn the tide and turn the tables on them," he said in the video.
Madsen declined to comment when reached shortly after the lawsuit was filed.
Just before 4:30 p.m. Monday, the Lincoln City Attorney's Office filed a complaint against Elevating Assets LLC and Madsen Bowling & Billiard Center Co. for an injunction in Lancaster County District Court.
Chief Assistant City Attorney Chris Connolly cited state law, as well as city code, which authorizes the Lincoln-Lancaster County Health Department to order the closure of "any business, office, health care facility, school or government agency or department for the purpose of controlling the spread of disease or for any activity related to controlling the spread of disease."
Specifically, he alleged that Madsen's has negligently, recklessly or intentionally failed to comply with the city's health order since it went into effect July 20.
Connolly said employees weren't wearing protective face coverings at work and the business isn't requiring 6-foot separations between patrons or patrons to wear face coverings.
He said the city has made efforts short of litigation to educate the owner of the business at 4700 Dudley St., but he hadn't complied. 
Last Wednesday, Health Department staff met with Madsen's management and provided a copy of the directed health measure and information on how the business could comply. But they kept receiving allegations of violations, according to a news release from the city.
In the filing, Connolly asked the judge to order Madsen's to comply with the order and order the closure until the health director approves a plan to reopen, demonstrating the ability to operate the business in a manner compliant with the health order.
He said closing the business protects the health, safety and welfare of the citizens of Lincoln.
The matter is likely to be taken up by Lancaster County District Judge John Colborn quickly.
Earlier Monday, Pat Lopez, the interim health director who signed the directed health measures at issue, told the City Council that businesses generally have complied.
"Our business owners want to be open for business, and we want them to be open for business," she said.
Contact tracers have linked new cases of COVID-19 to bars in the city, but Lopez wouldn't say whether those bars included Madsen's.
Regardless, she said, directed health measures seek to mitigate spread of the virus in the community so there aren't clusters of new cases emerging in the county.
Health department staff, who are responsible for restaurant inspections, have been following up on complaints about violations of coronavirus restrictions, including going to businesses, such as bars, to see if they're complying.
The week before, the health department shut down Iguana's, Longwell's and the Railyard in downtown Lincoln for 24 hours to gain compliance with the directed health measures.
Checks at those businesses after they reopened showed bar owners complying, and health department staff didn't see any violations, she said.
Lopez said city and health officials have targeted their enforcement toward business owners in cases where education efforts fail.
"It's a business owner's responsibility to control what's happening in their environment," she said.
Photos: Lincoln during the pandemic
Virus Outbreak Big Ten Football
Memorial Stadium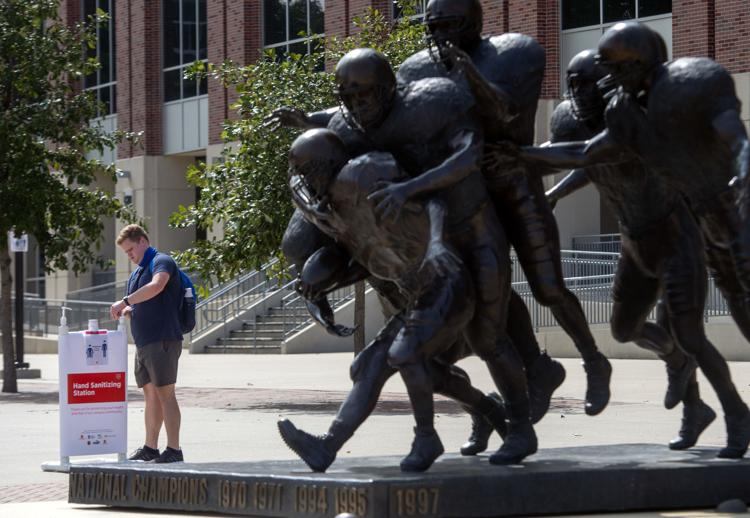 Coronavirus Bible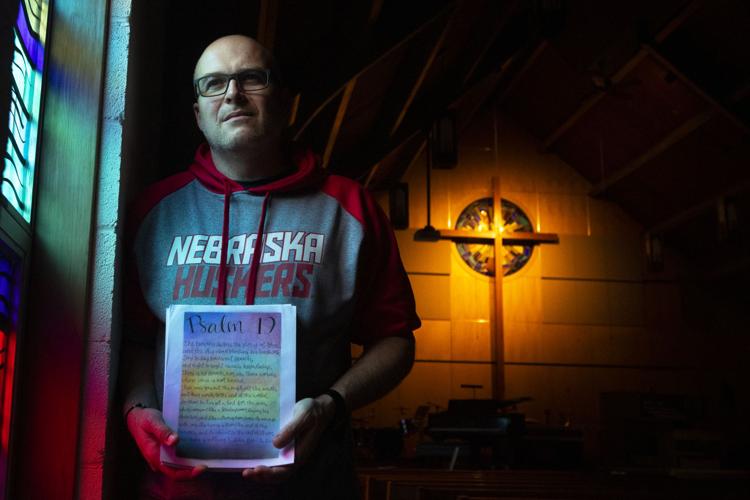 Anti-mask rally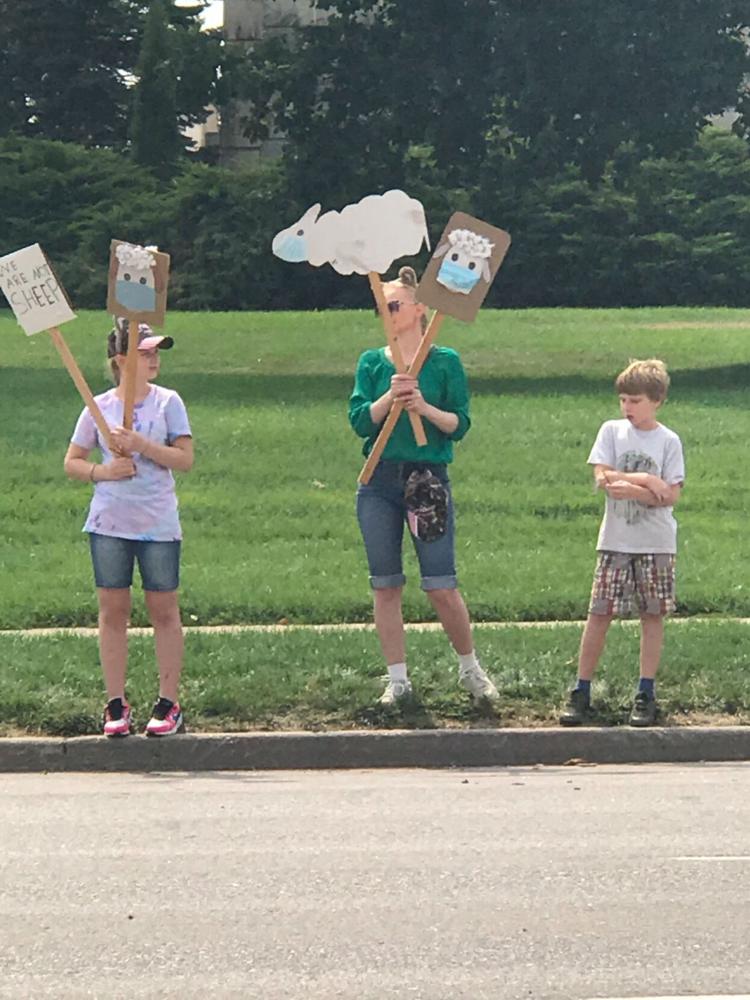 No Football Saturday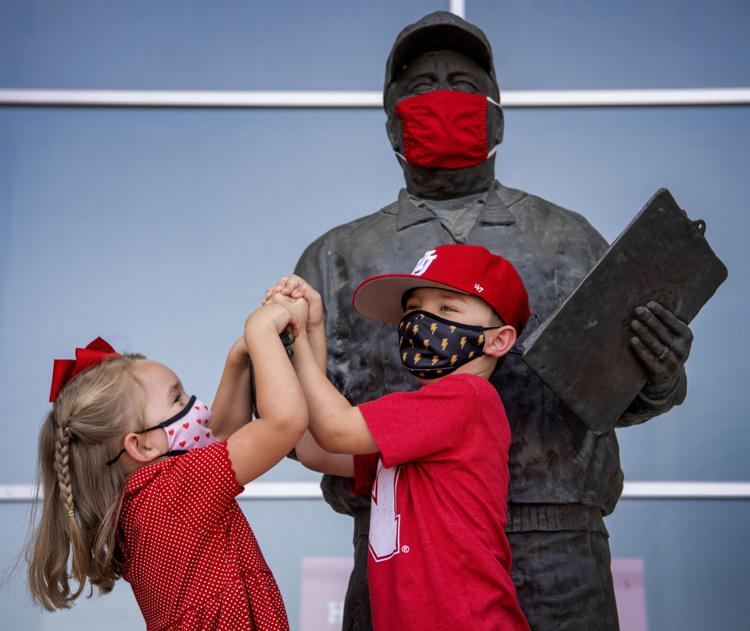 Lincoln Southwest volunteer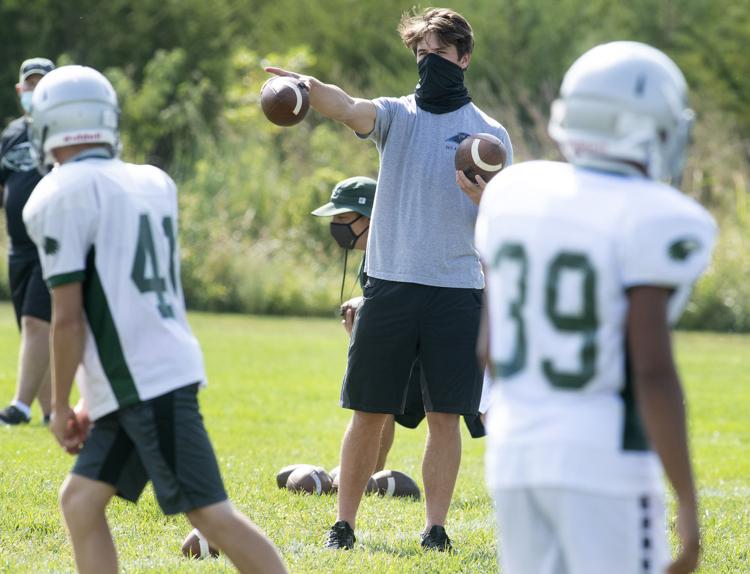 DMV lines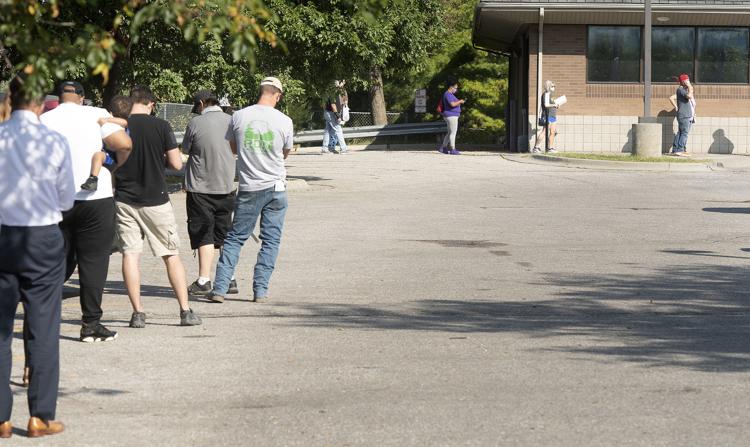 Mother/son art project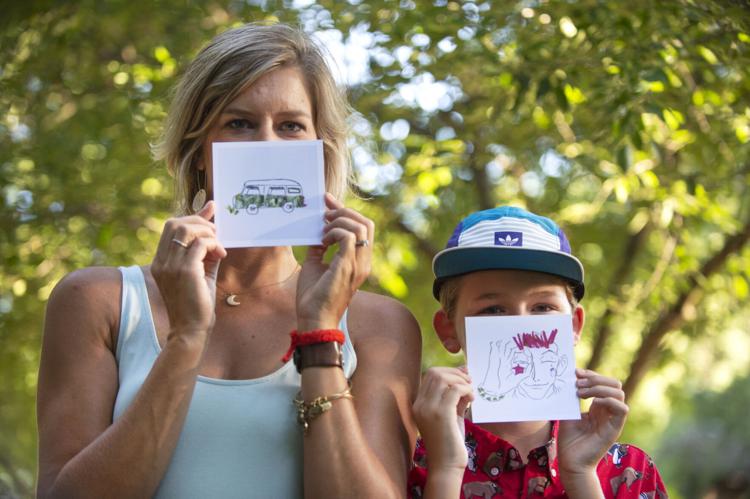 UNL in-person class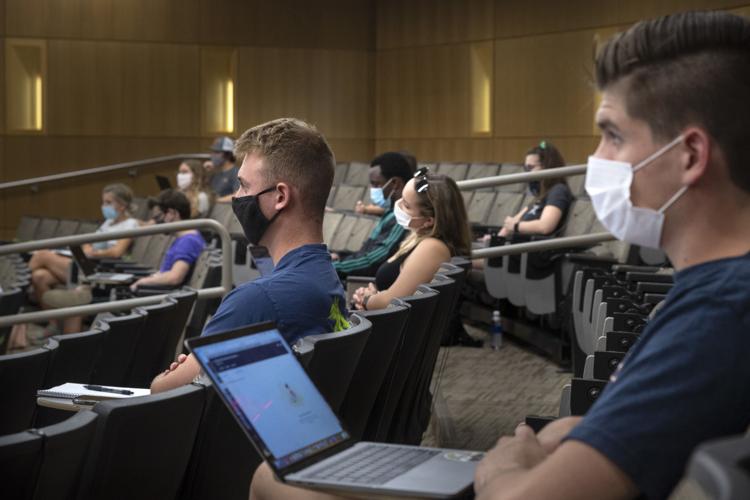 Farmers Market influencers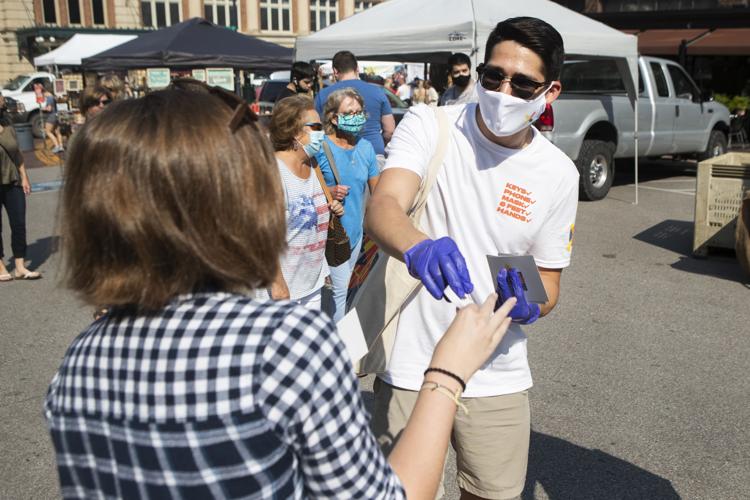 Iguana's Pub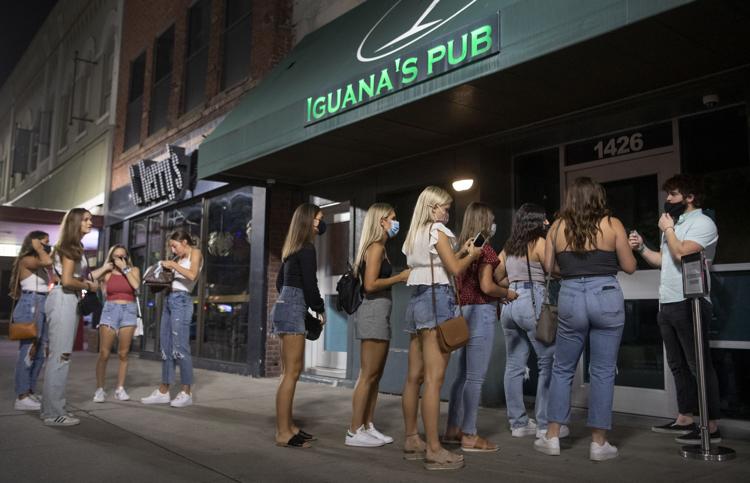 Remote learning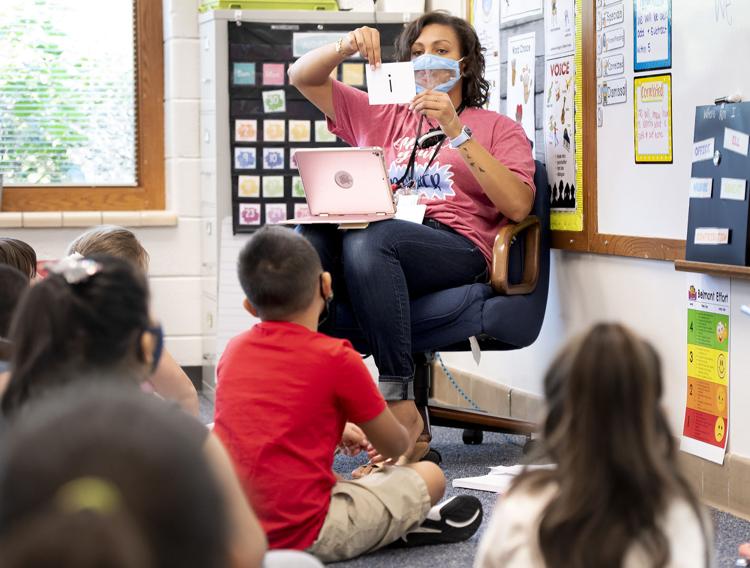 Soccer With Masks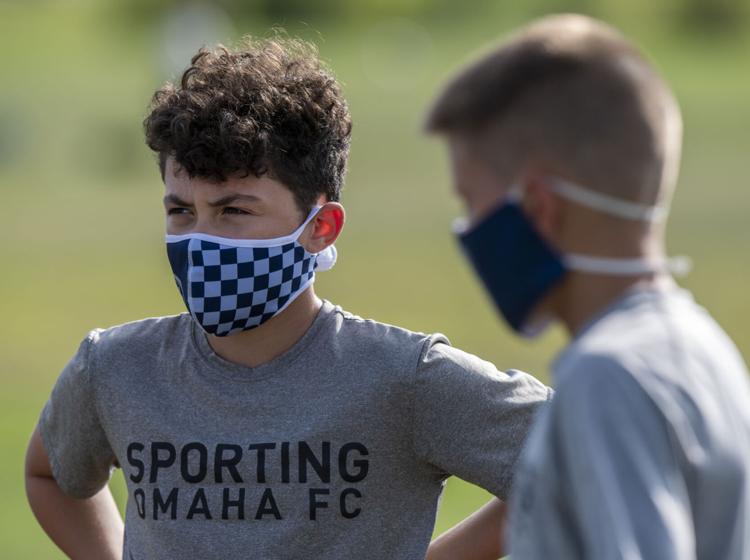 Weeping Water vs. Fillmore Central/Exeter-Milligan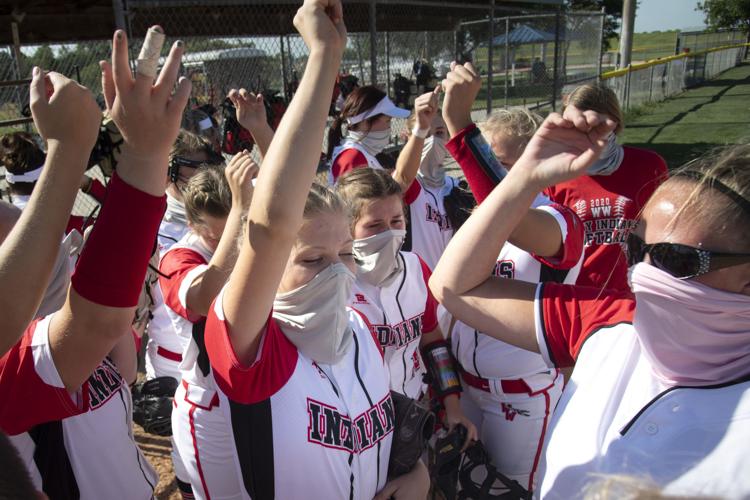 City Council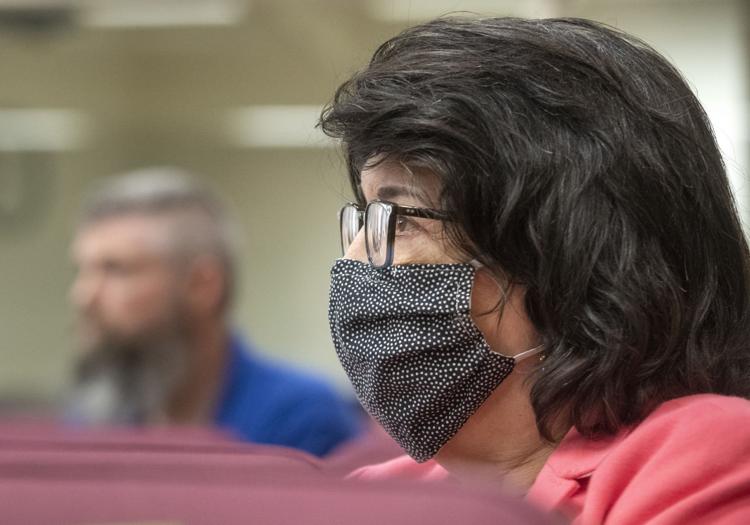 Back to UNL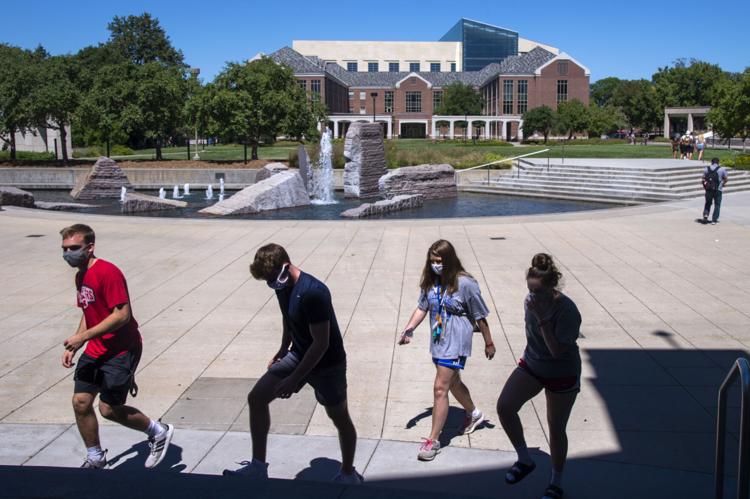 First day of middle school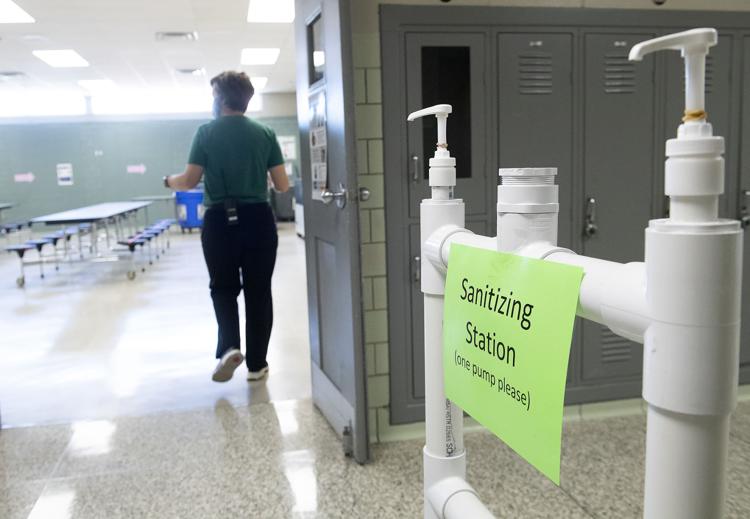 Ukulele Class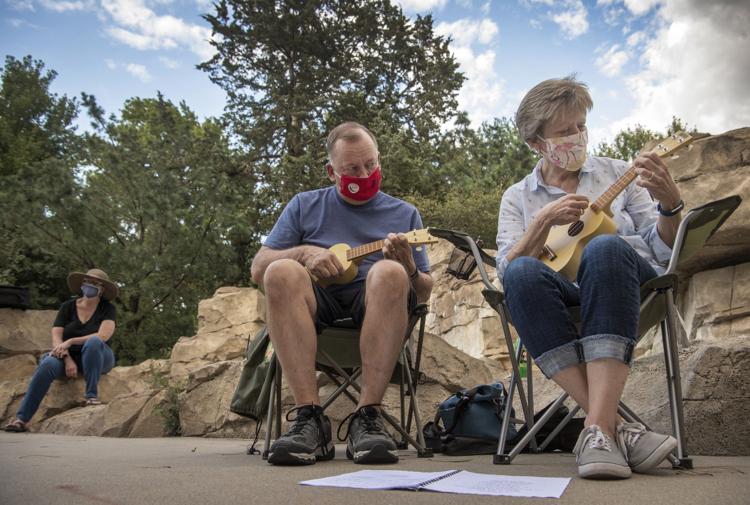 First day of school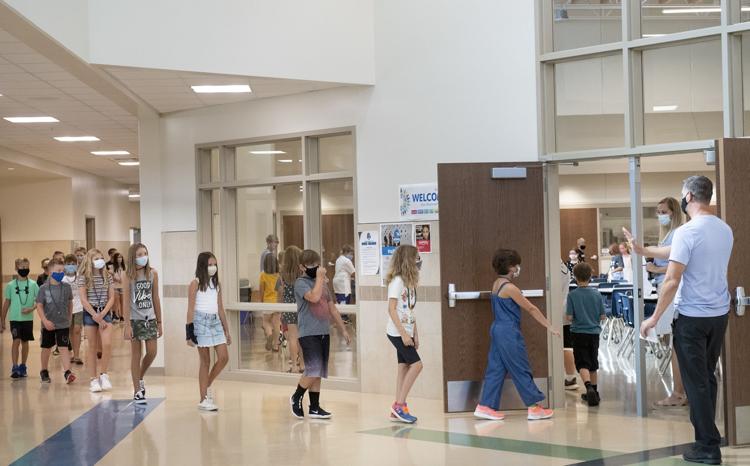 Pius X volleyball practice
Lincoln mile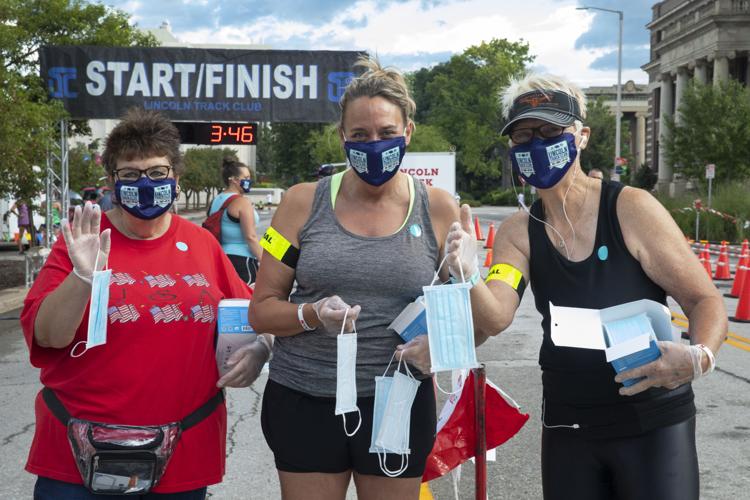 Madsen's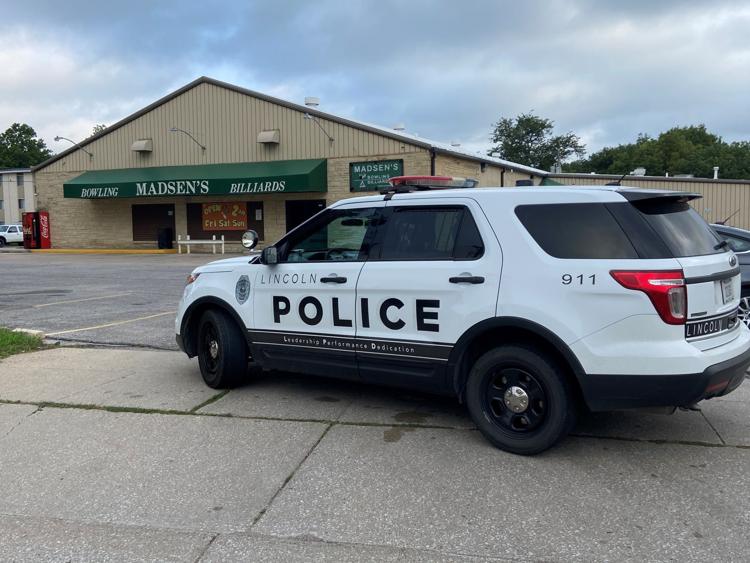 Flower shop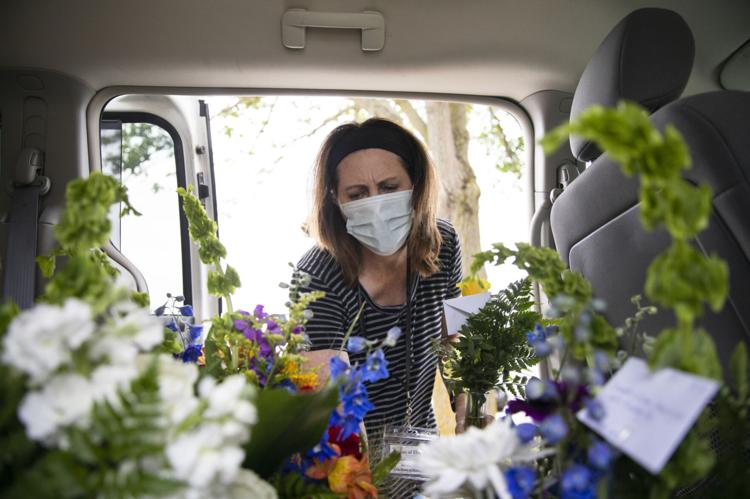 City Council BLM protest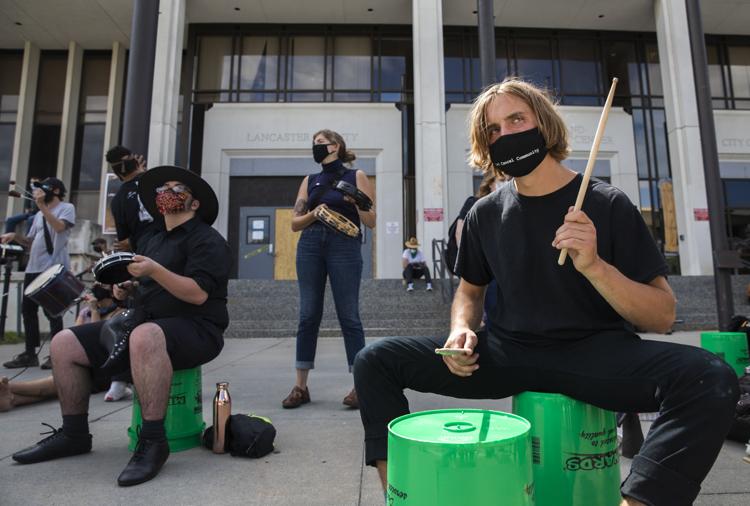 LPS Protest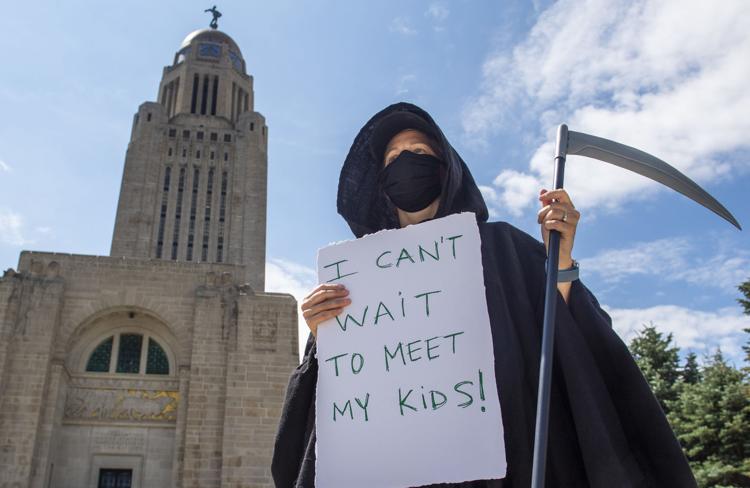 Beach Boys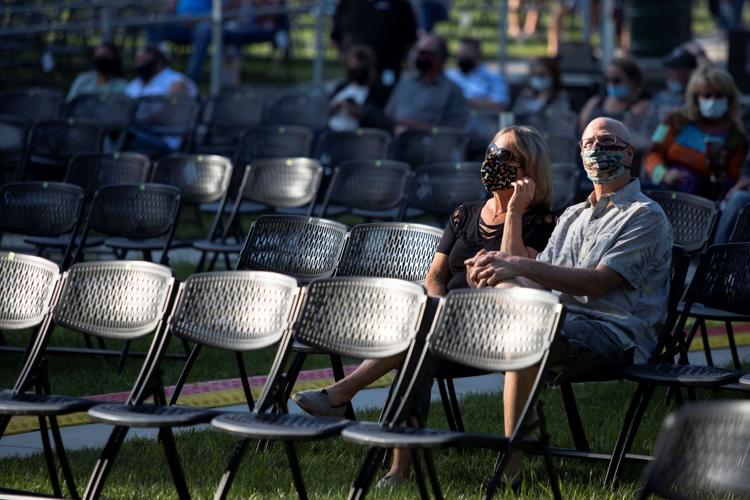 Rally and hearing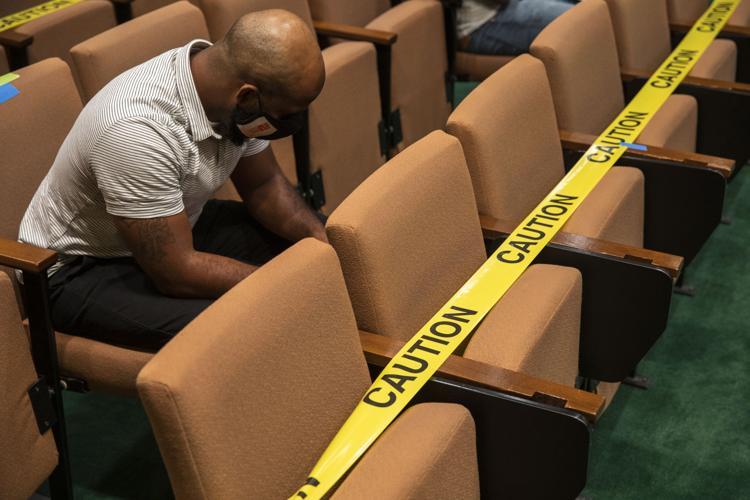 Mask Video DeLones
Lincoln High School readiness days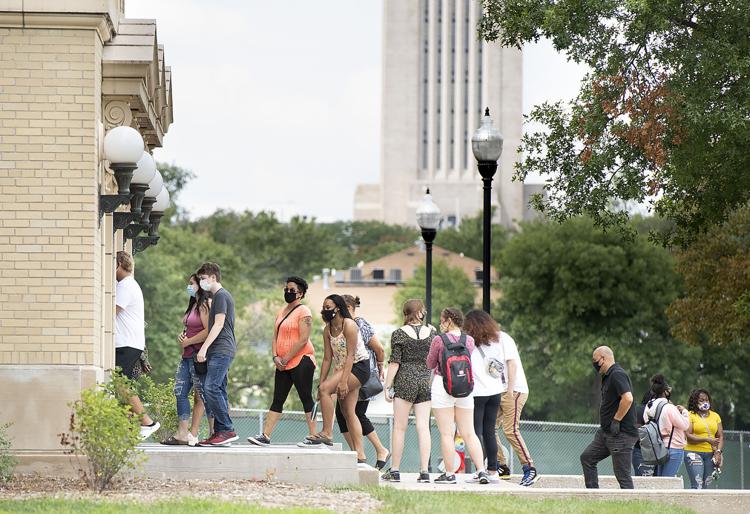 Lancaster County Super Fair
LPS board meeting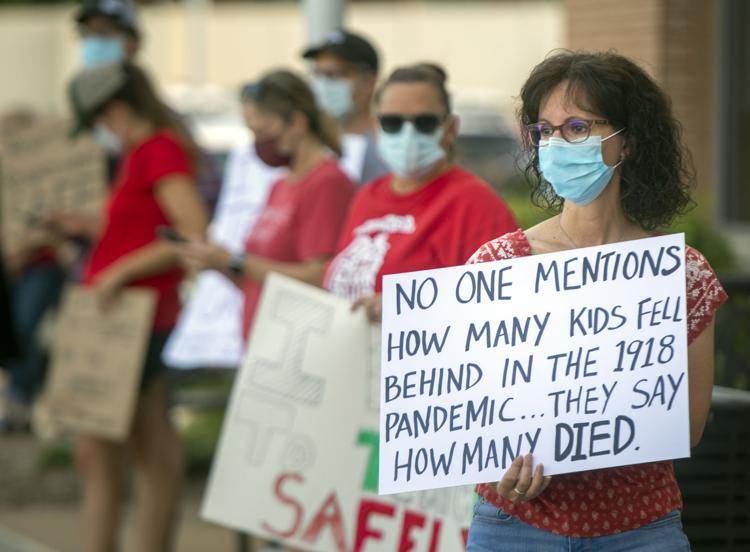 Meatpacking workers rally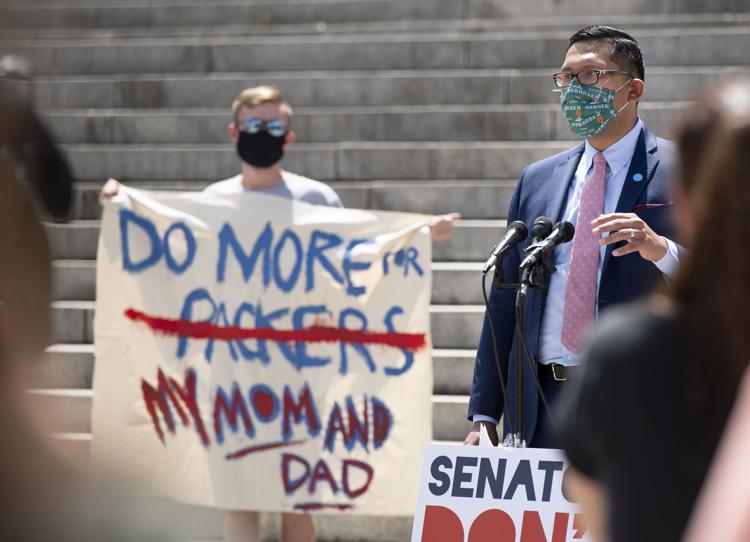 Legislature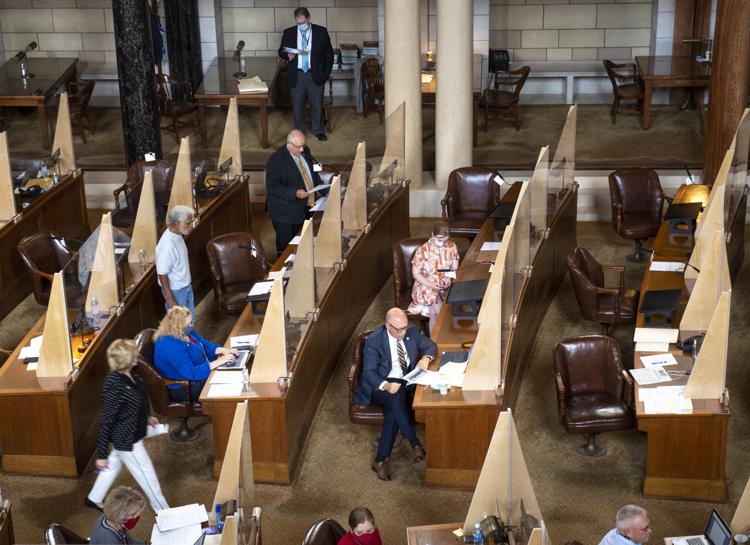 Lincoln Northeast graduation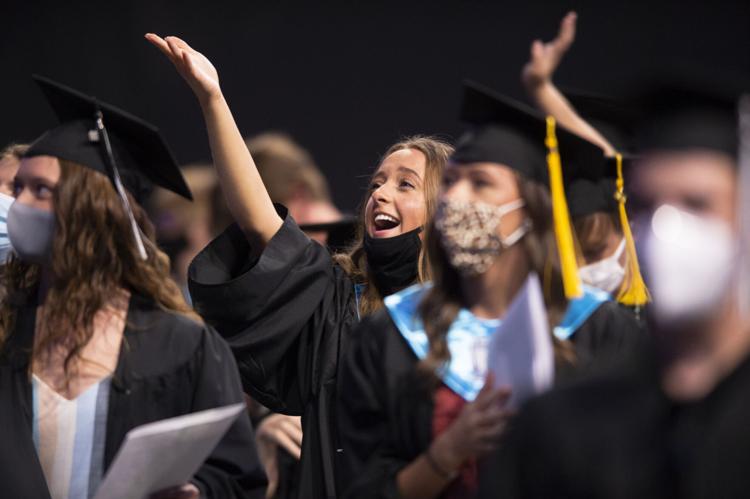 Gov. Ricketts address Legislature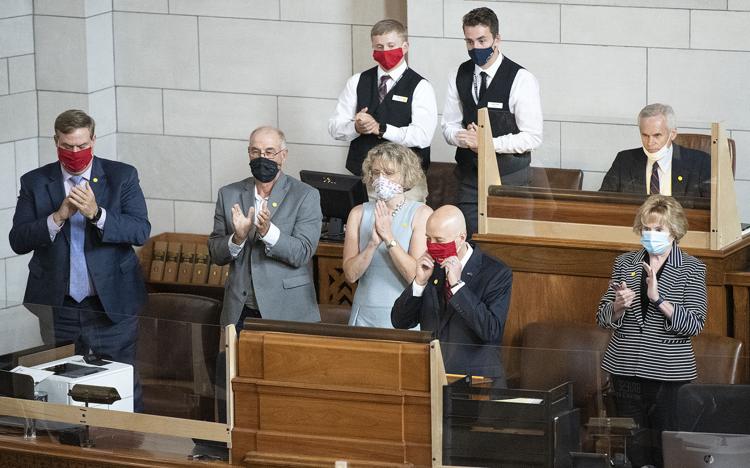 Drive-thru Bible School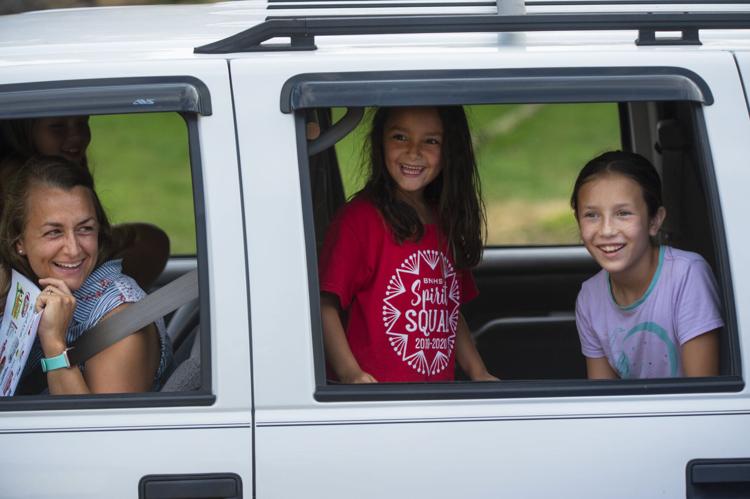 Mask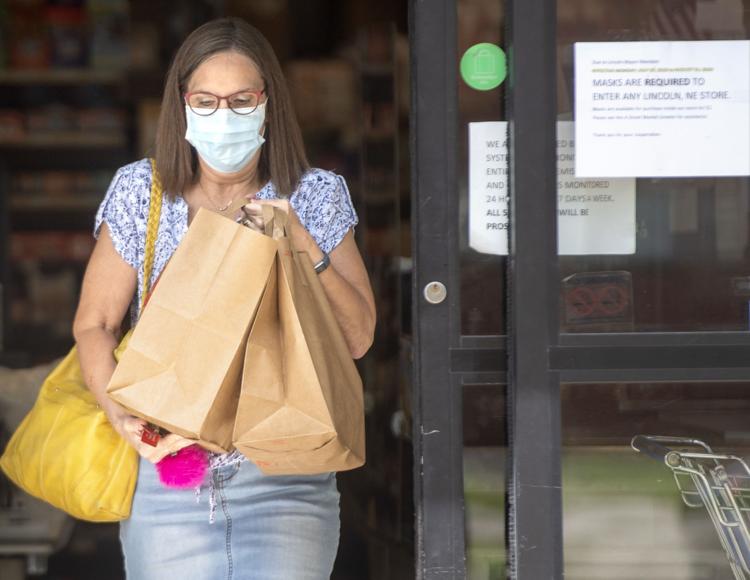 Legislature resumes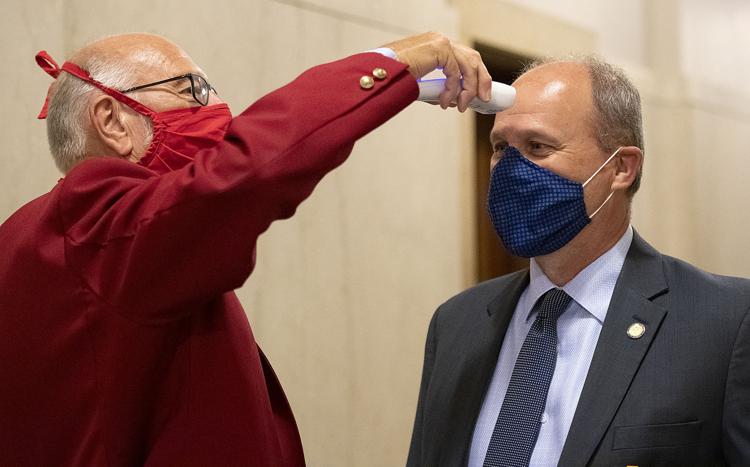 LPS virus teachers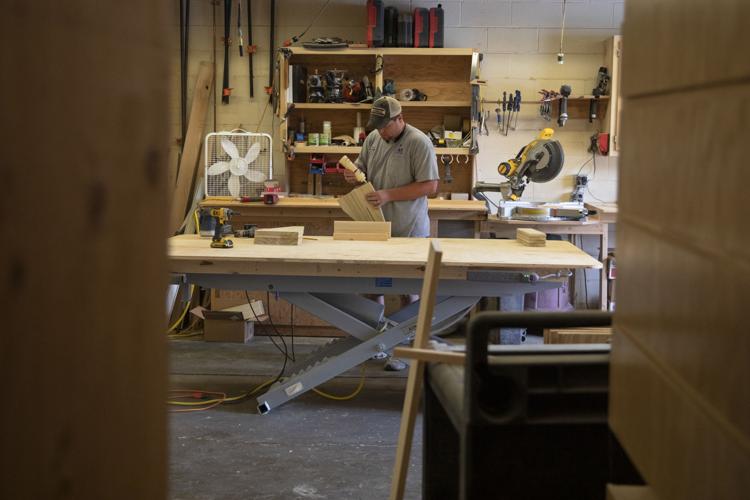 Shrine Bowl, 7.11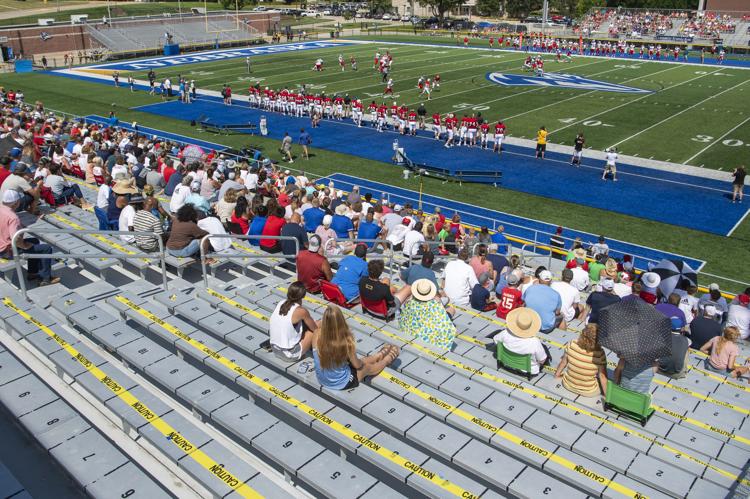 Make A Wish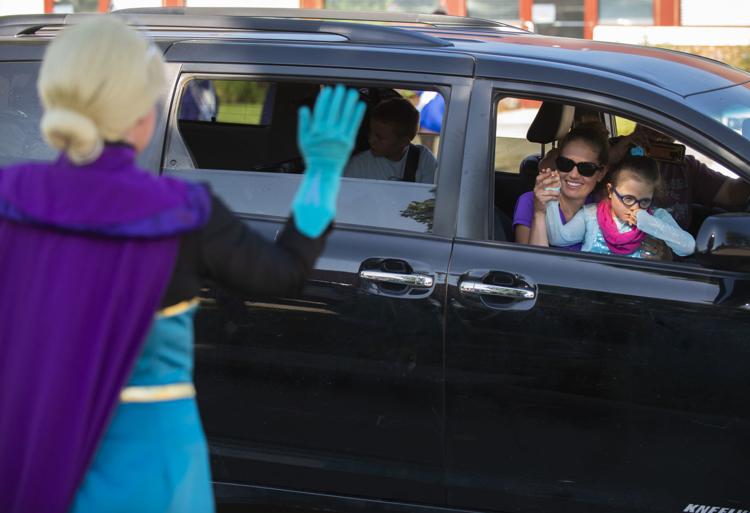 Girls basketball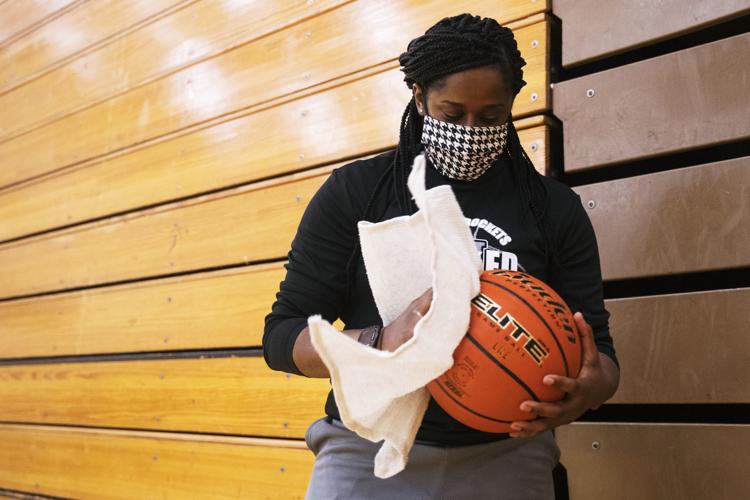 Masked Archie the Mammoth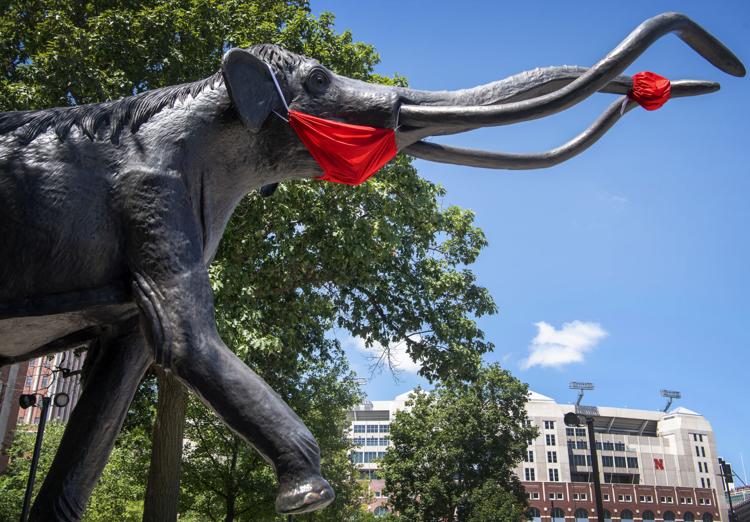 First Jury Trial in Four Months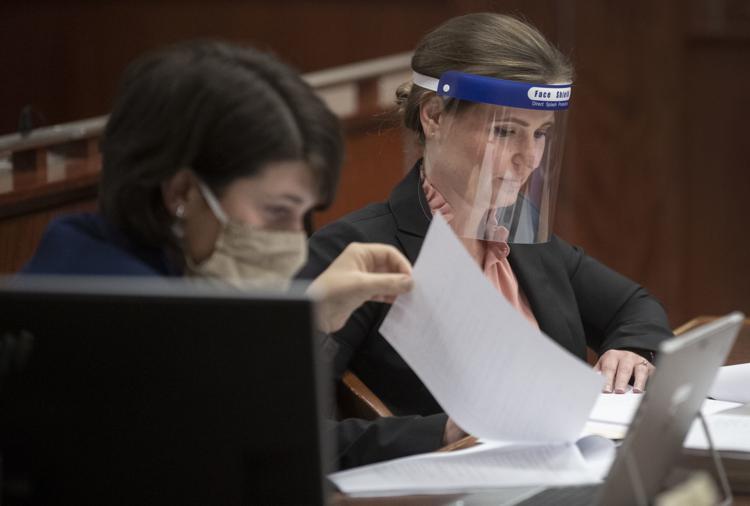 Lincoln Children's Museum Reopening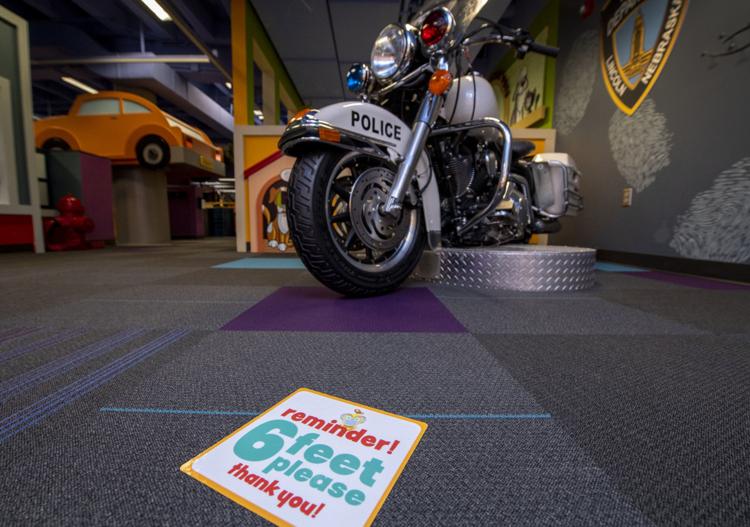 Community Learning Center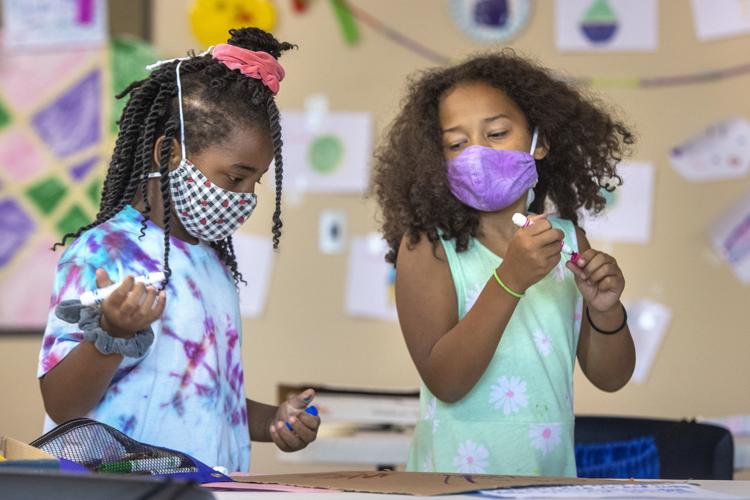 Lincoln Community Playhouse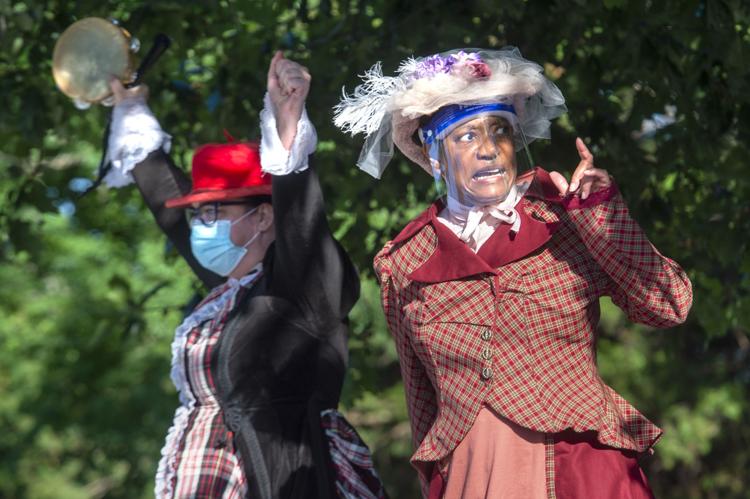 The Kindler Hotel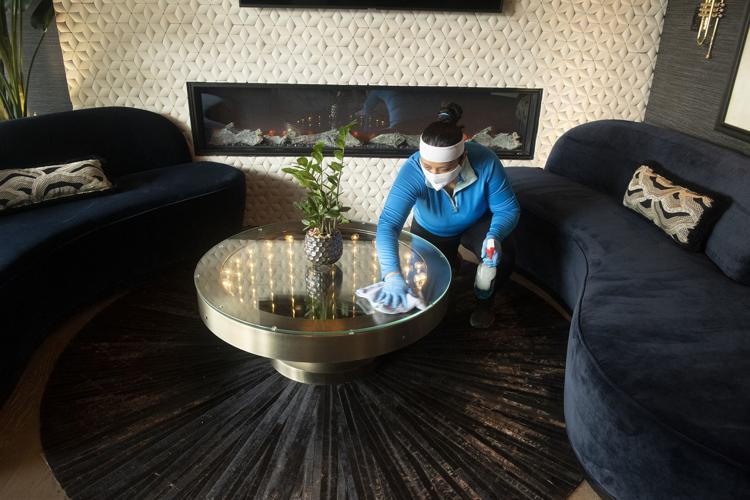 Garth Brooks Drive-In Concert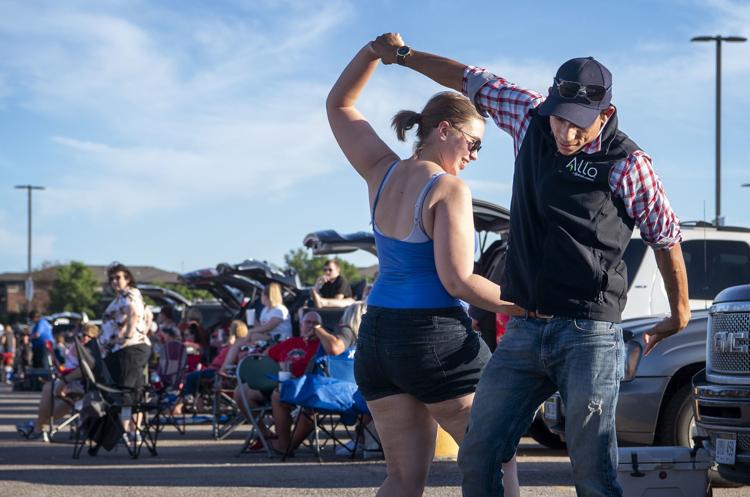 Naturalization ceremony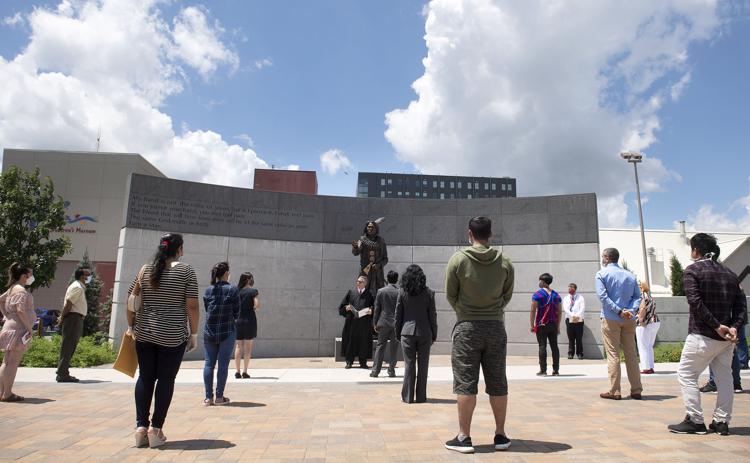 Urban Air Adventure Park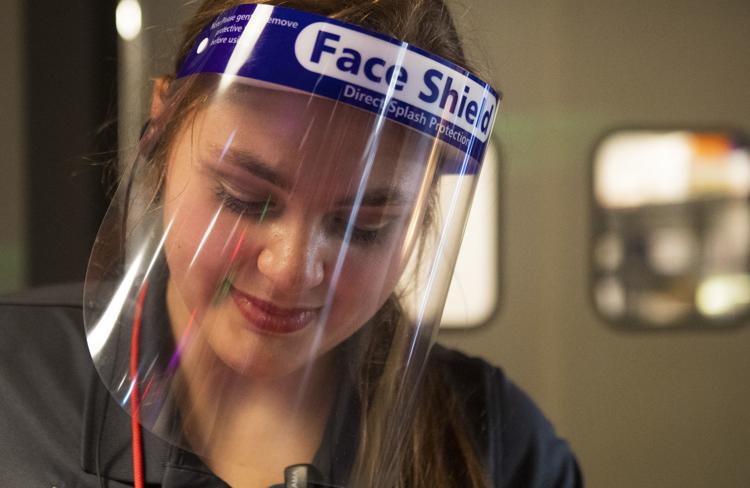 Juneteenth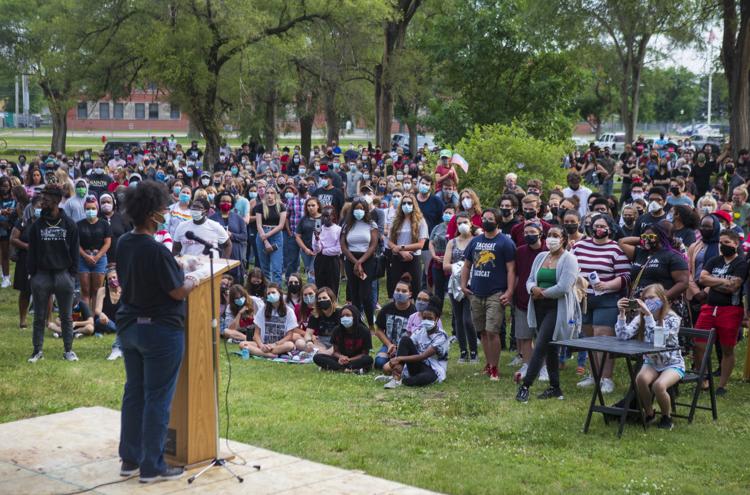 Gere Branch Library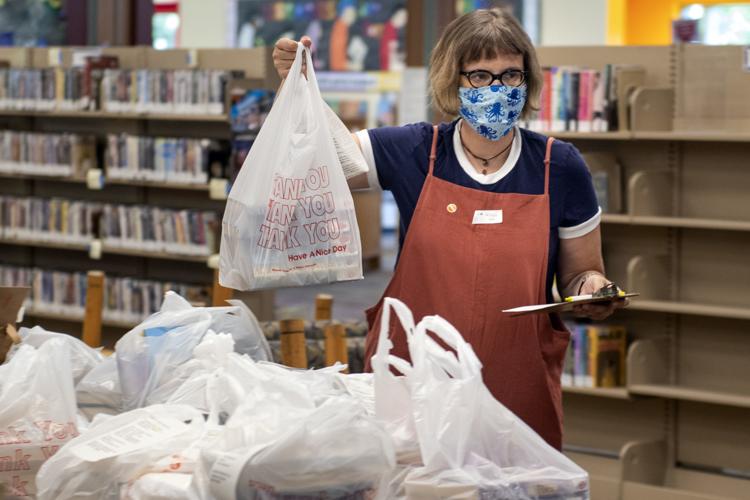 Music on the Move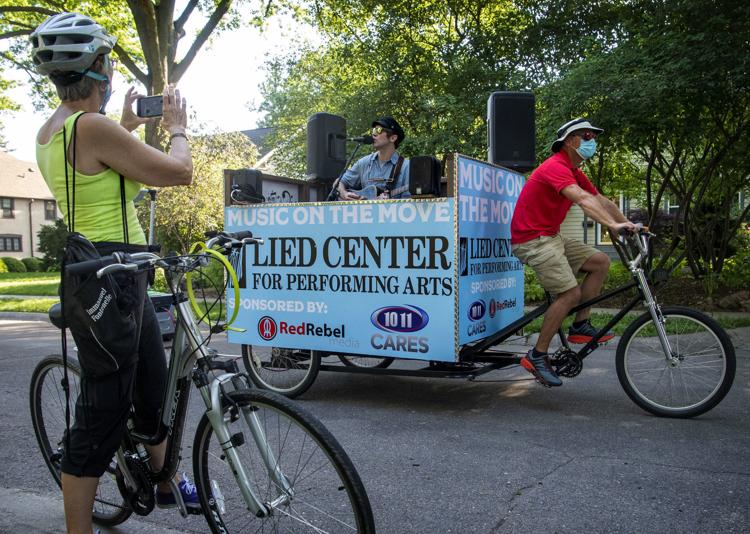 Pool Reopenings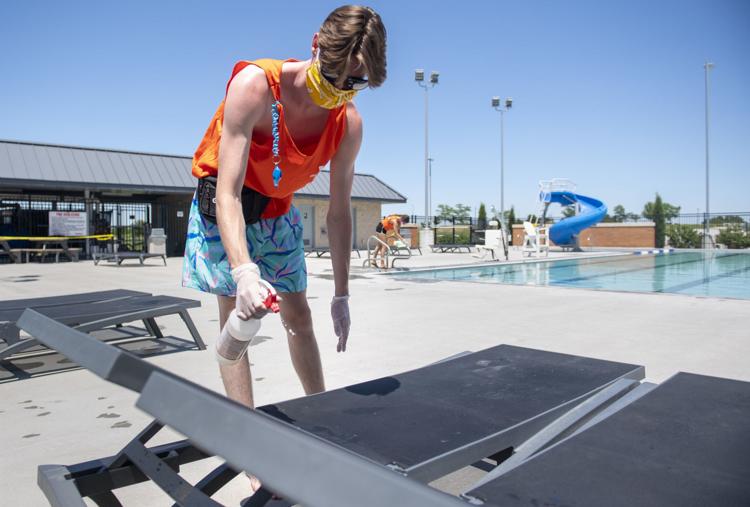 Judiciary Committee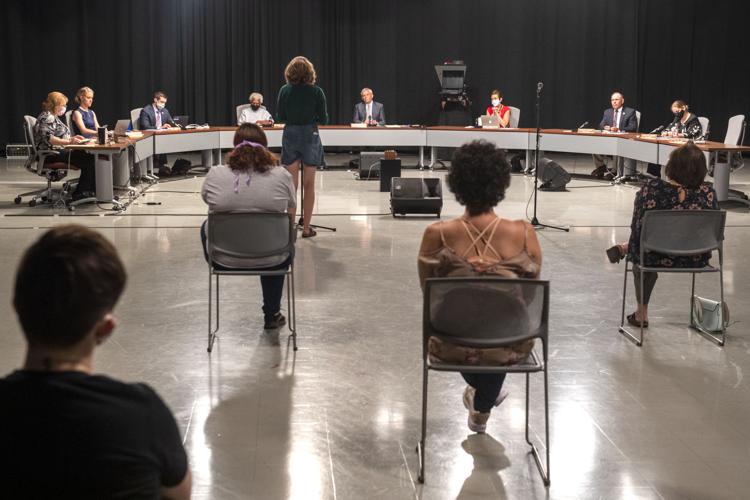 Eagle Raceway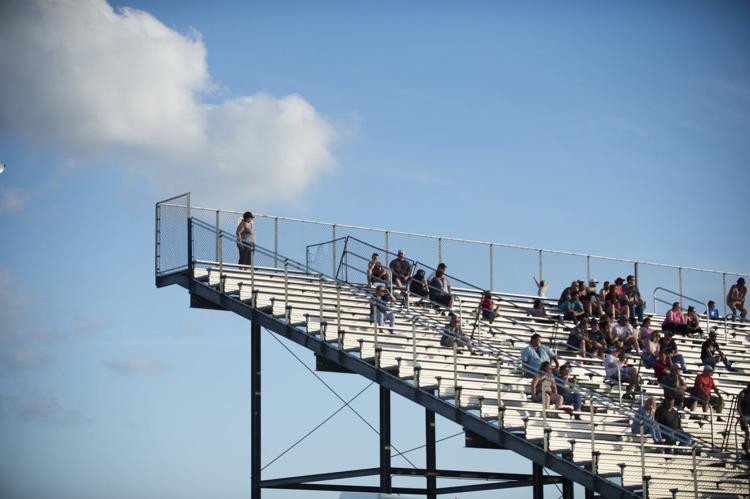 Bars Opening in Lincoln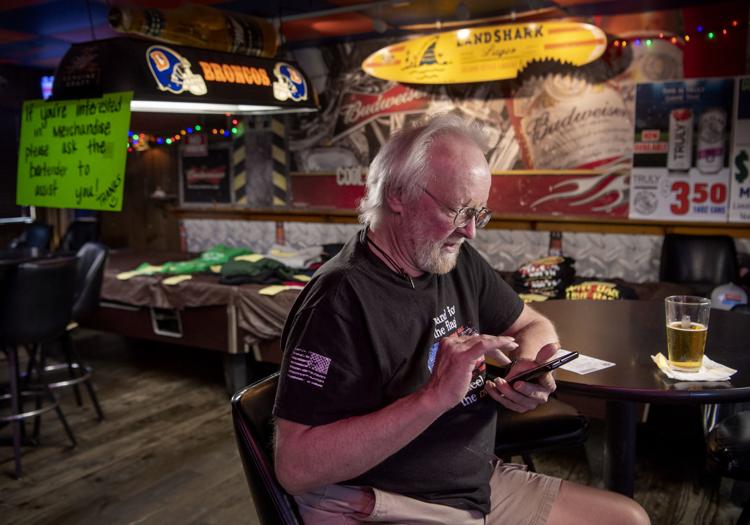 LPS Teachers Retirement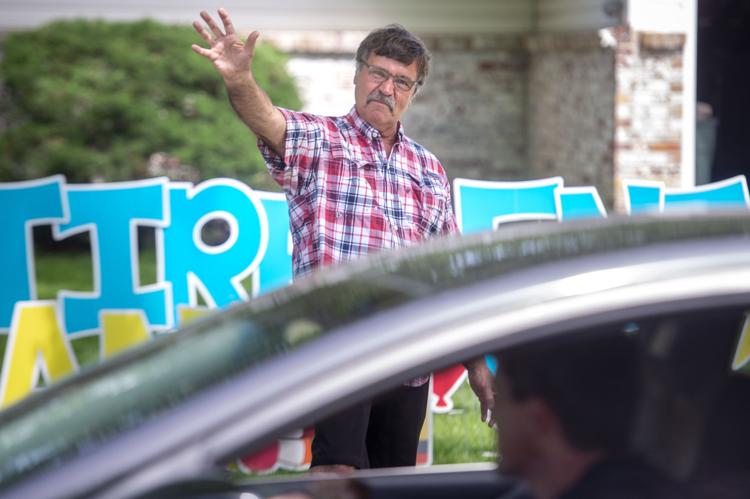 Holmes Lake Manor Horse Visit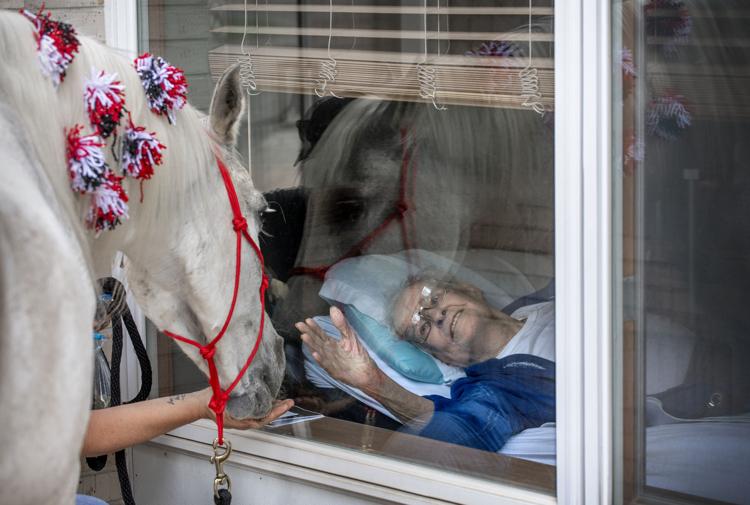 Michener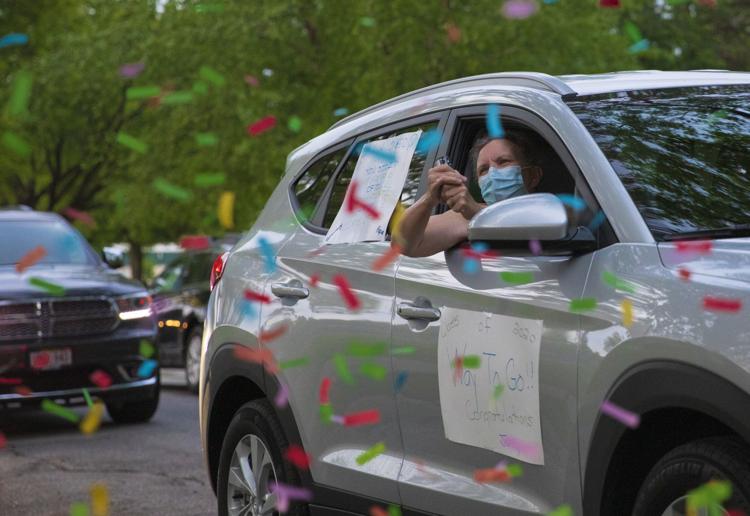 Lancaster County Courthouse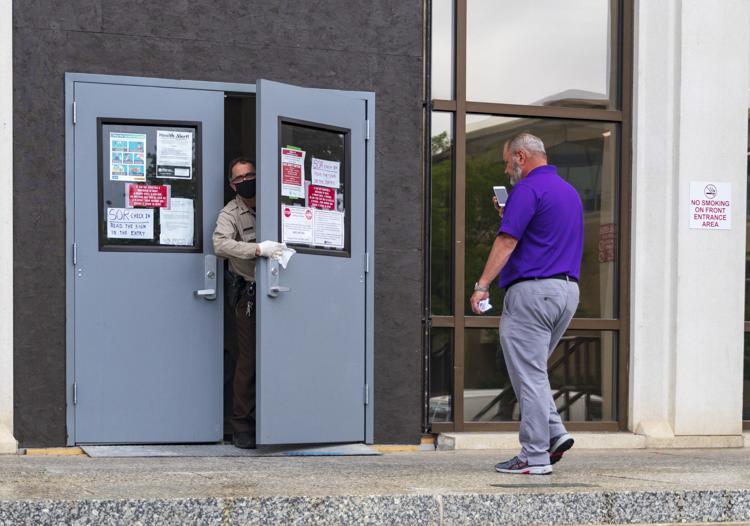 Campgrounds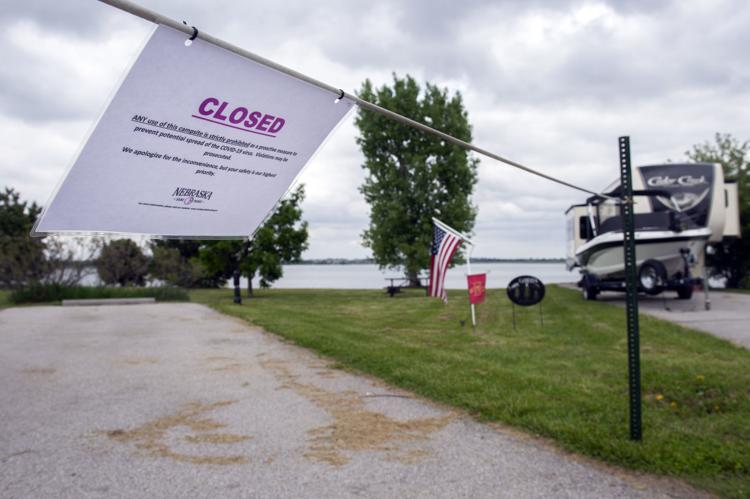 Church Social Distancing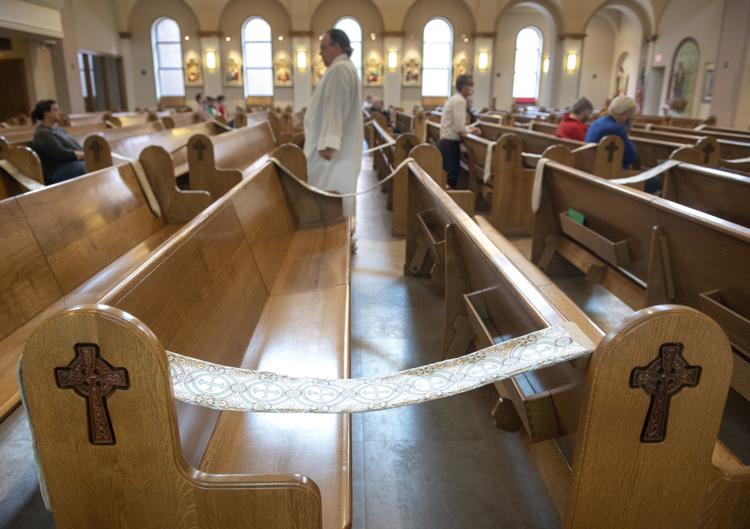 Boys and Girls Club food distribution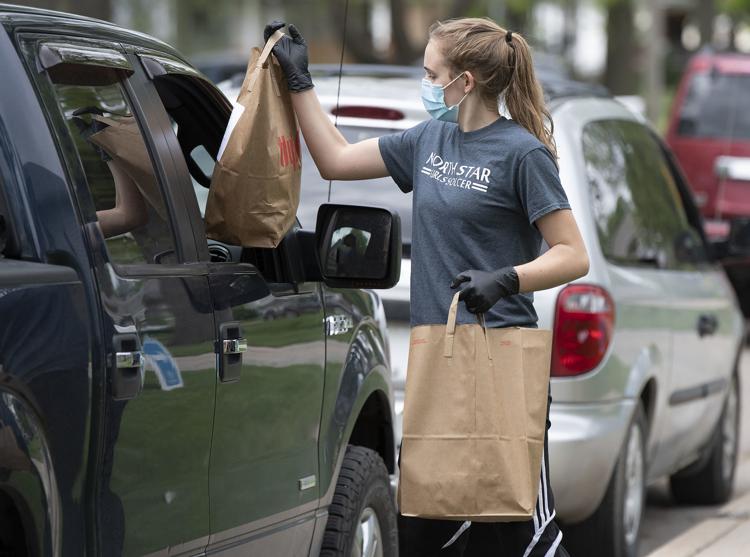 Children of Smithfield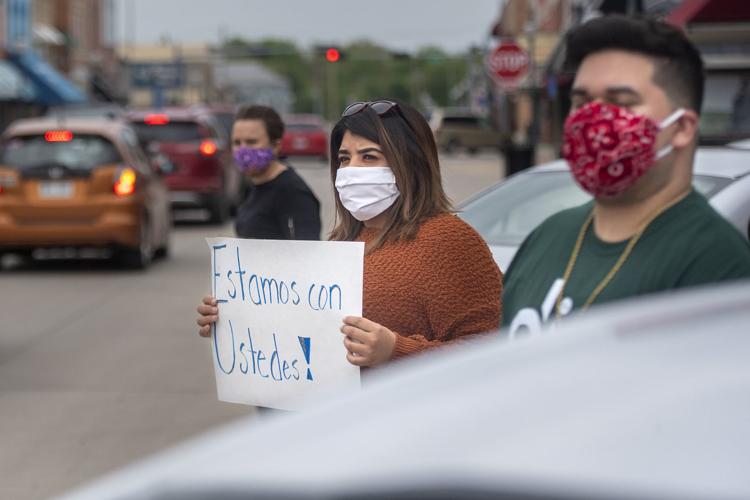 Farmers Market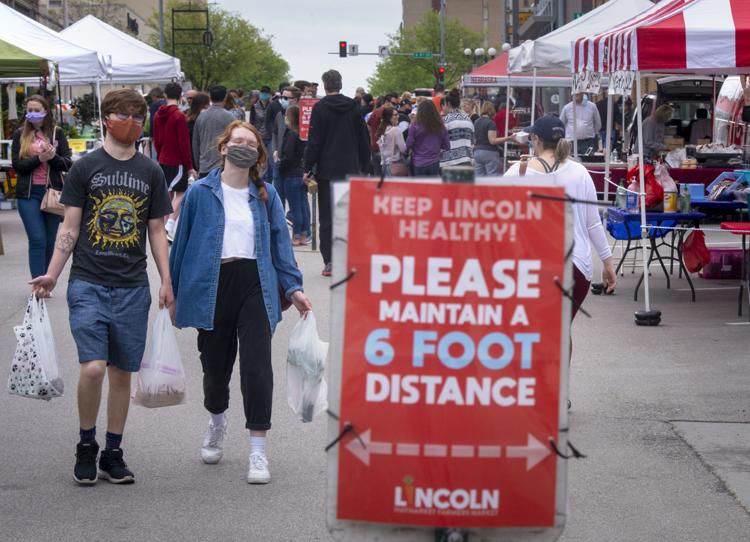 Parkview Christian Teacher Appreciation Day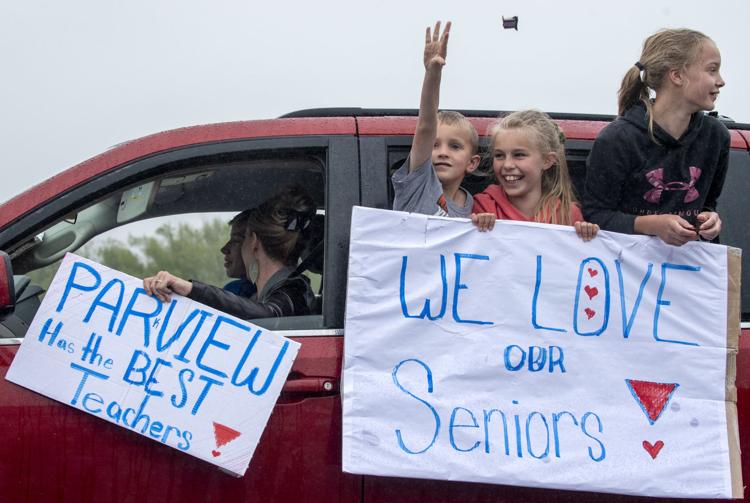 Signs on South 16th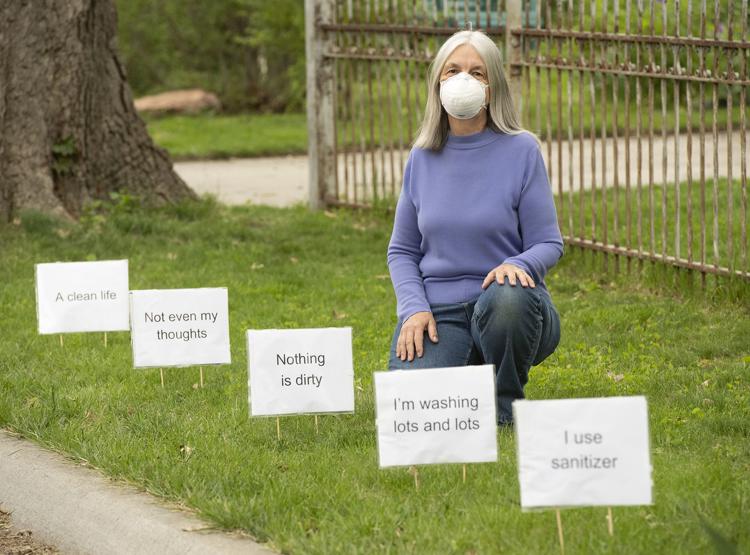 Election Day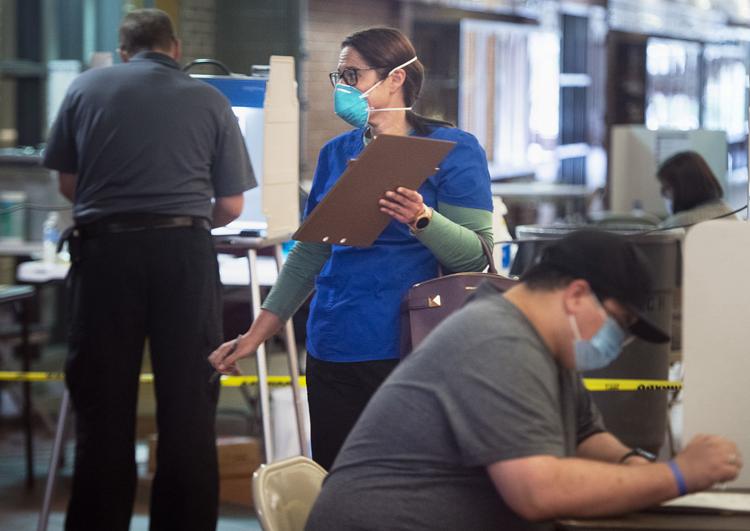 Lincoln reopening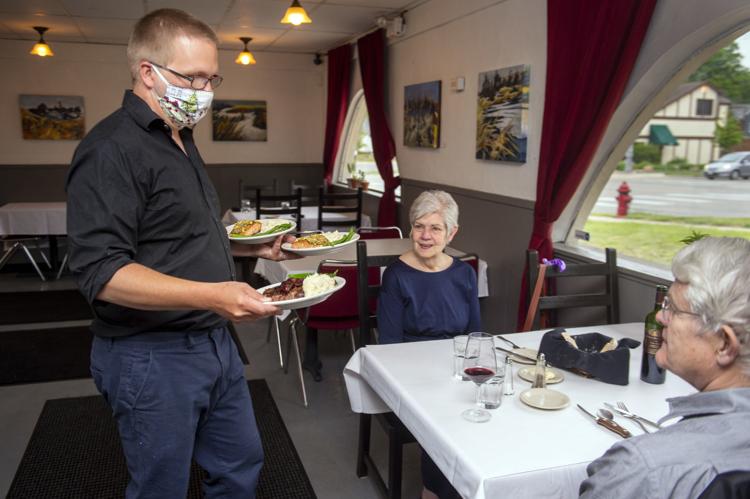 Mother's Day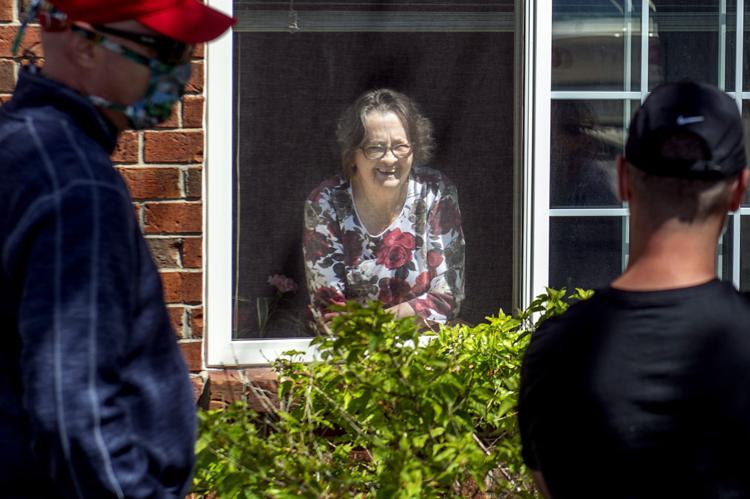 Reopening Hair Salon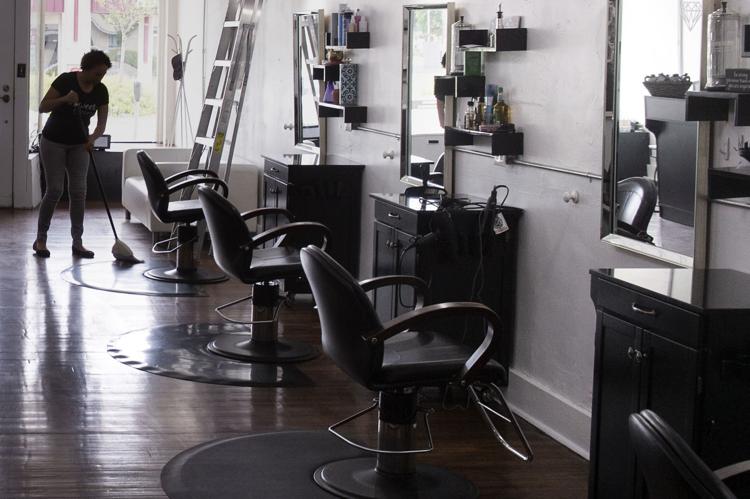 Lincoln Christian 2020 Seniors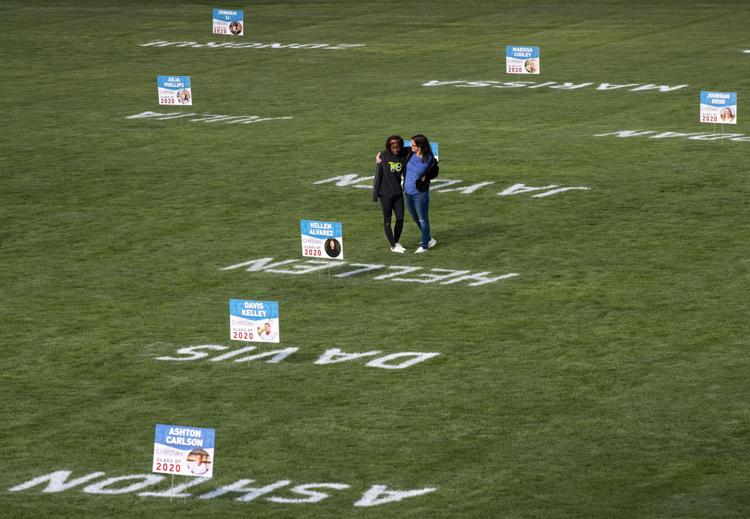 Test Nebraska site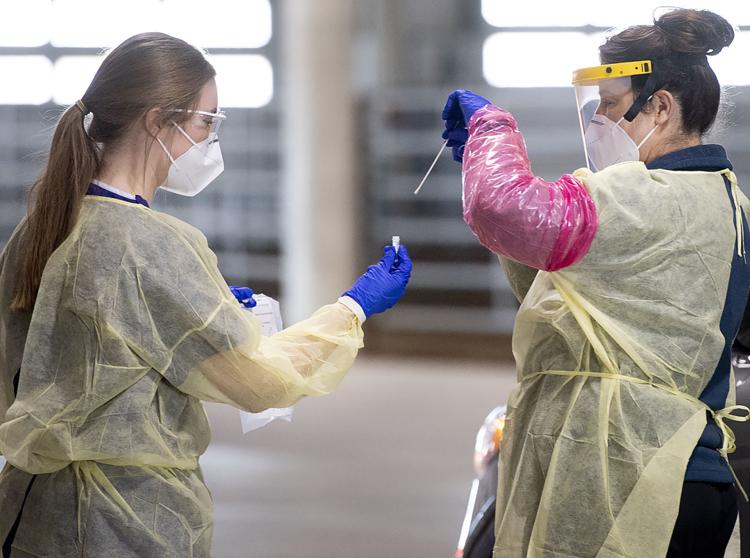 Selfie wall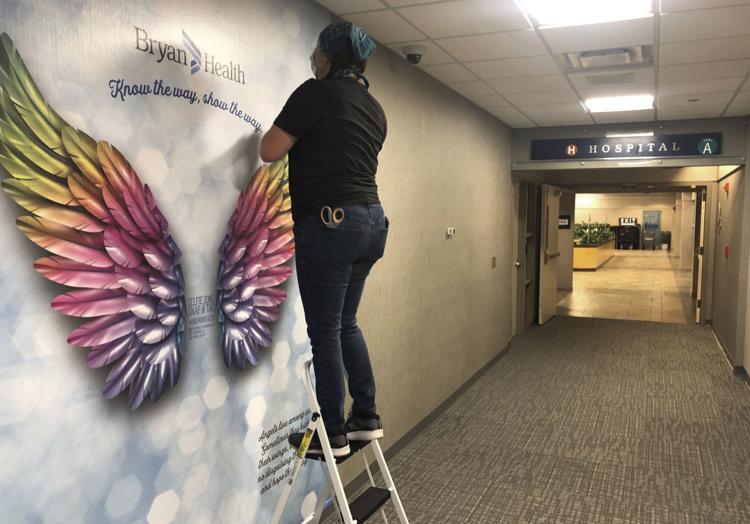 Drive-Thru Career Fair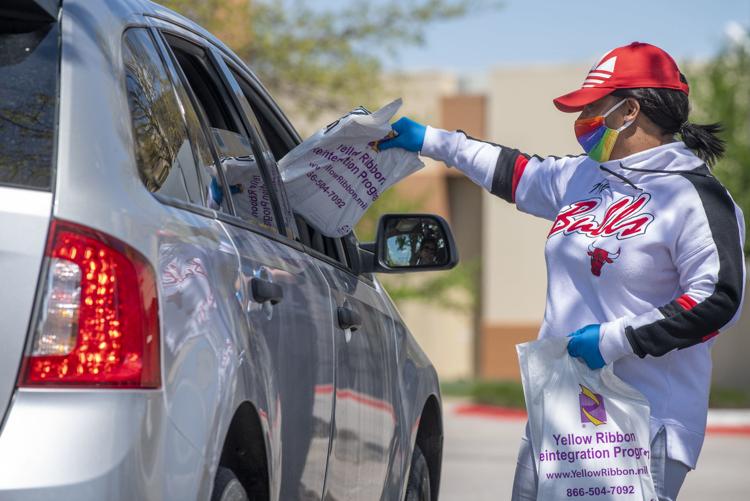 Center for People In Need food distribution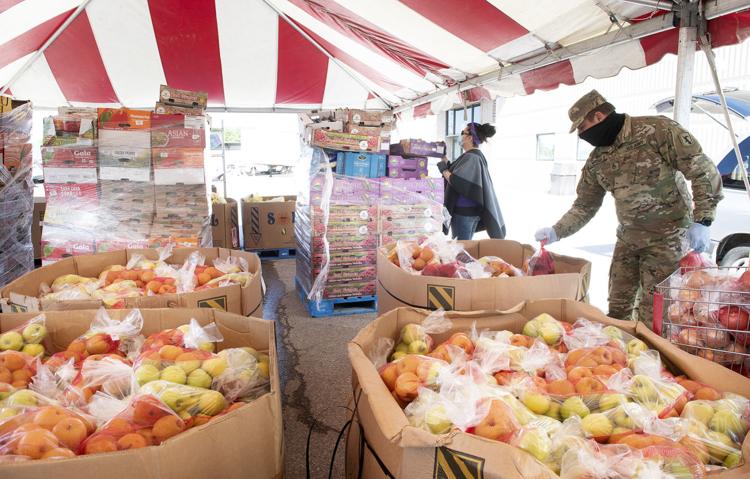 Marathon void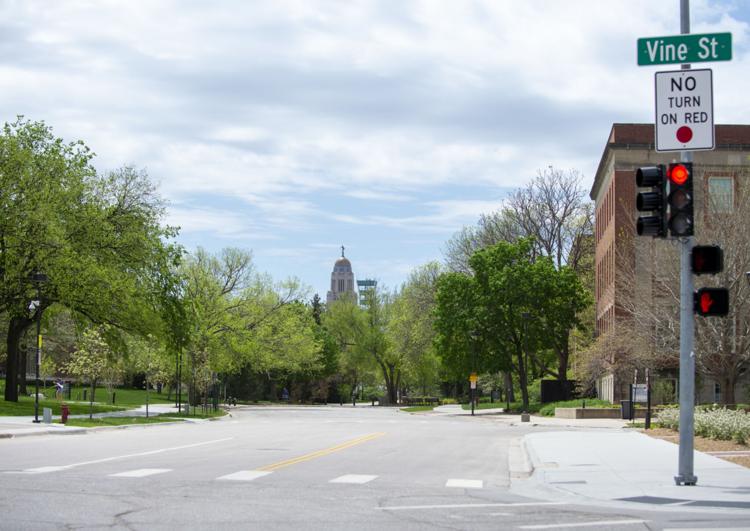 Art walk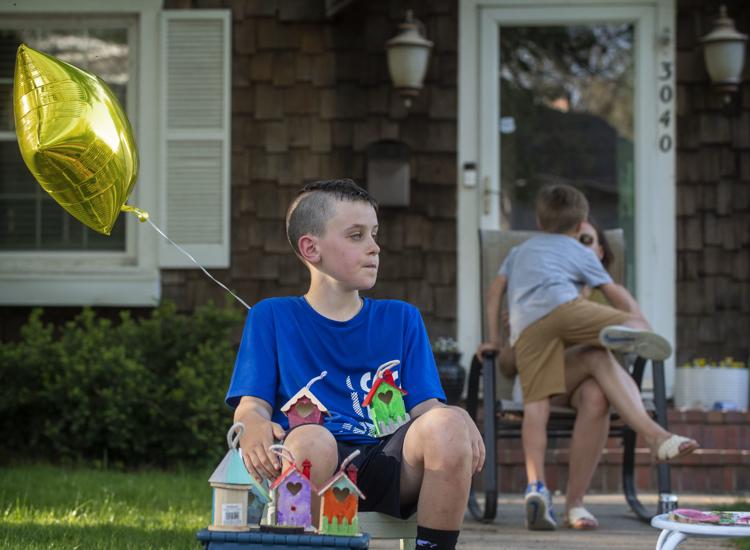 Gateway Mall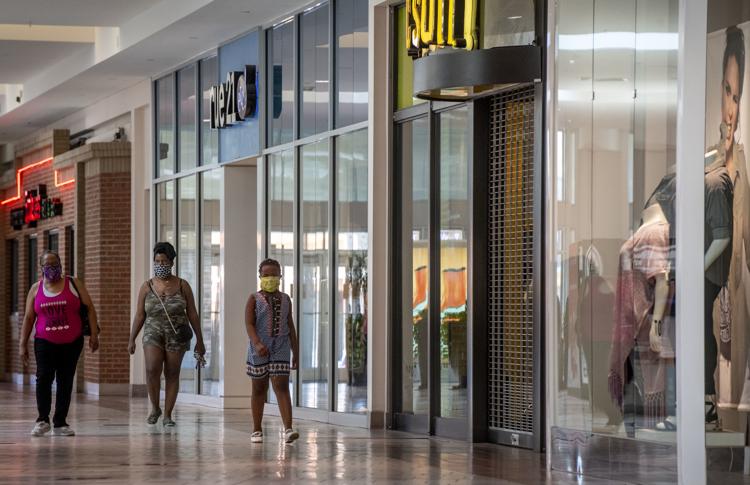 Drive-through parade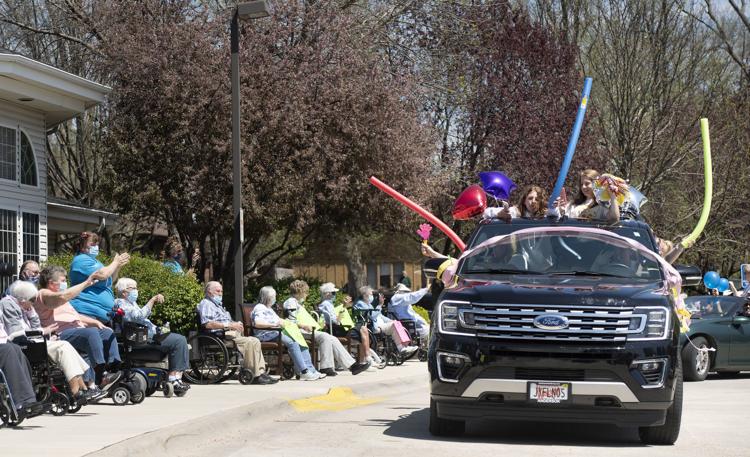 Former Cop Birthday Drive-by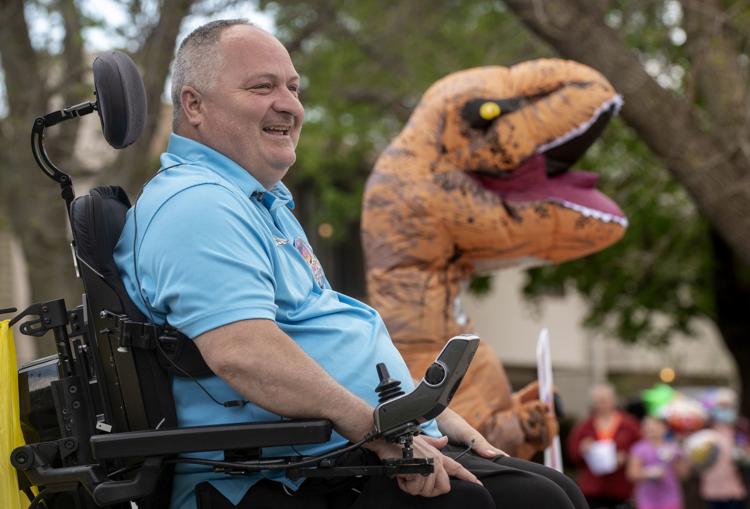 Masks For Truckers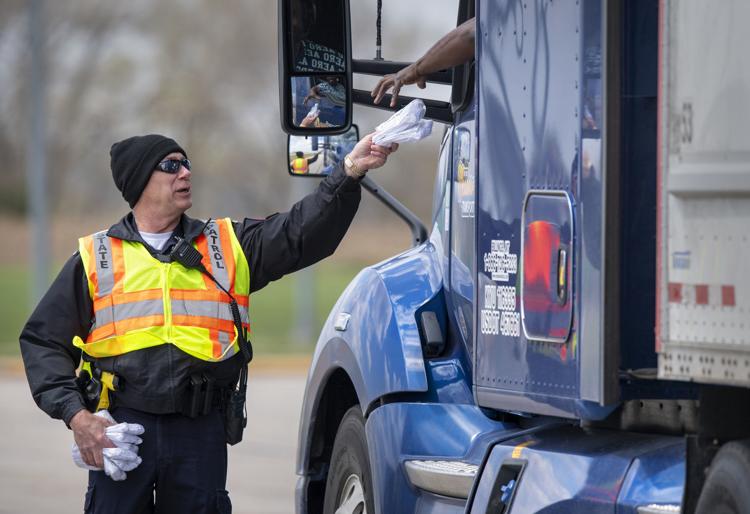 Hero Signs
Puzzles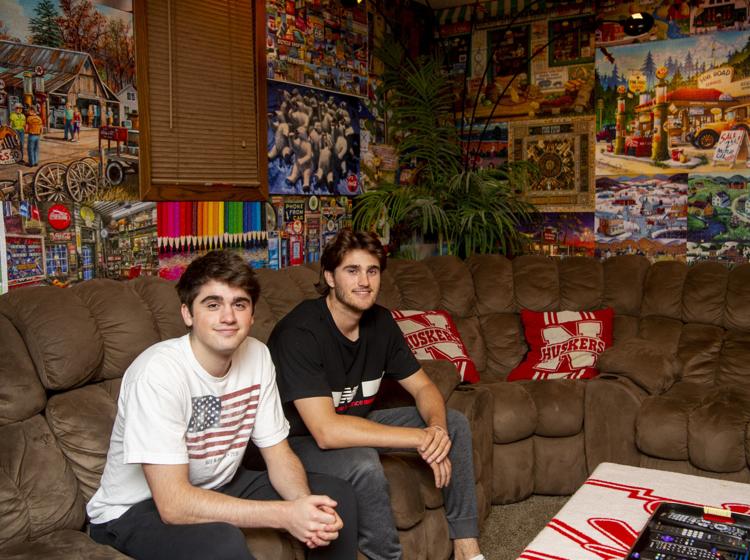 O Street cruising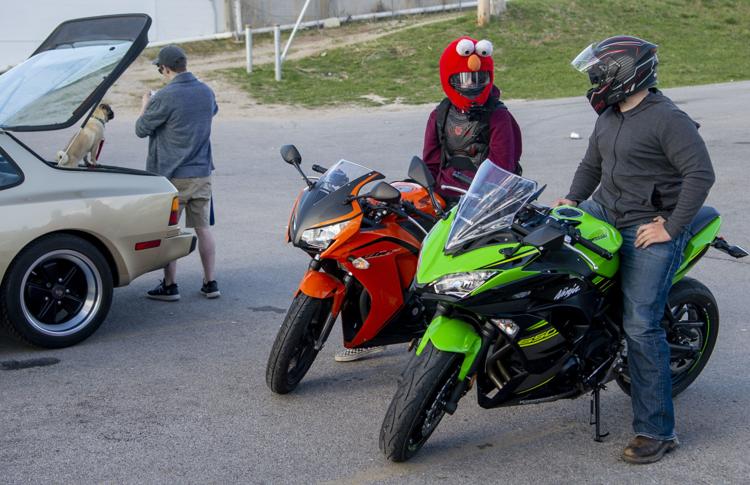 BikeLNK disinfecting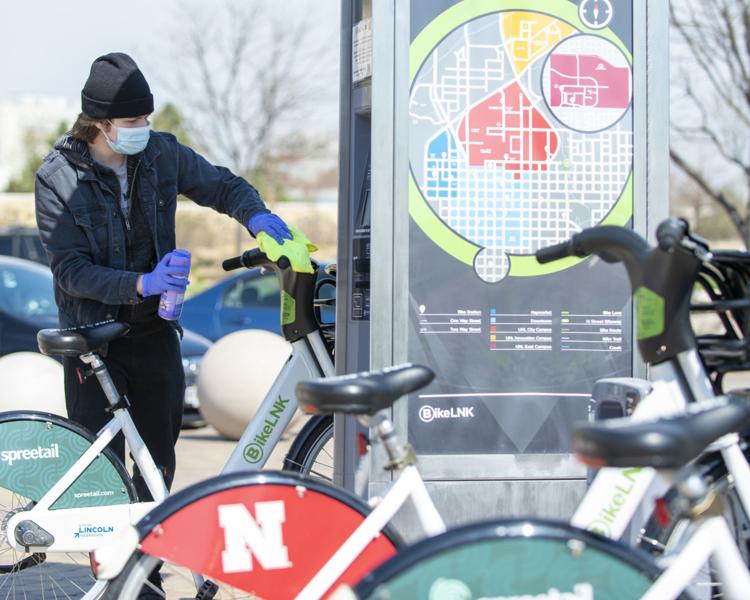 Bryan Mobile Testing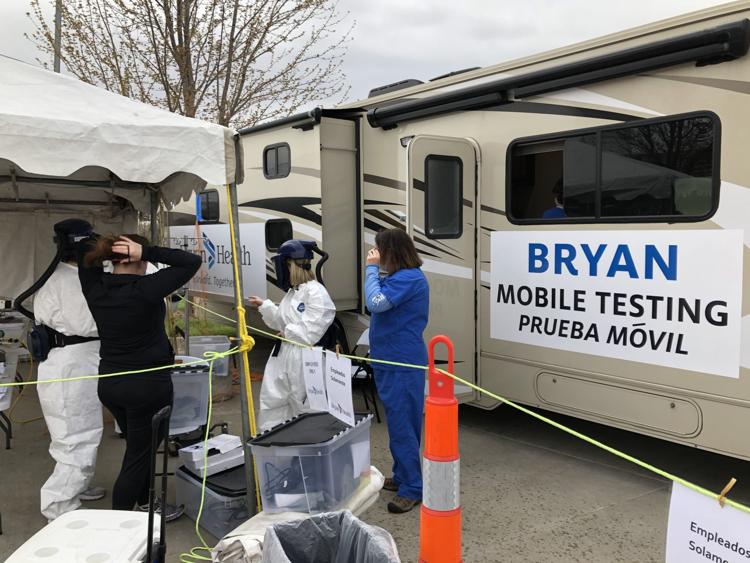 Teacher and Staff Parade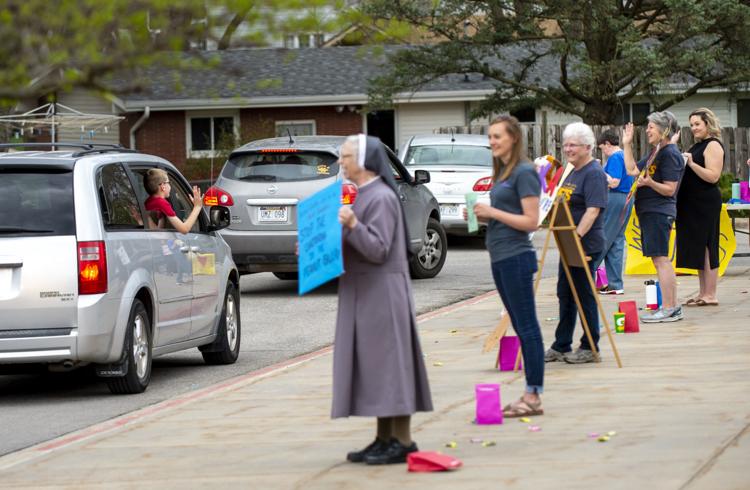 Thank you!!!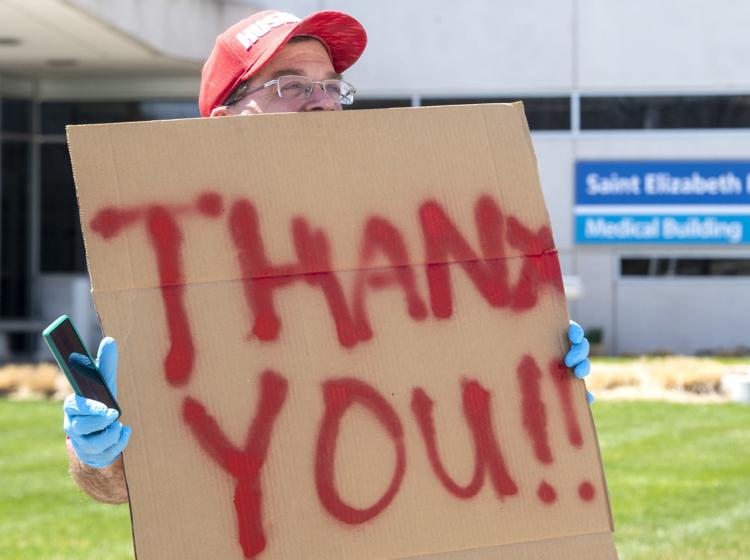 91-year-old released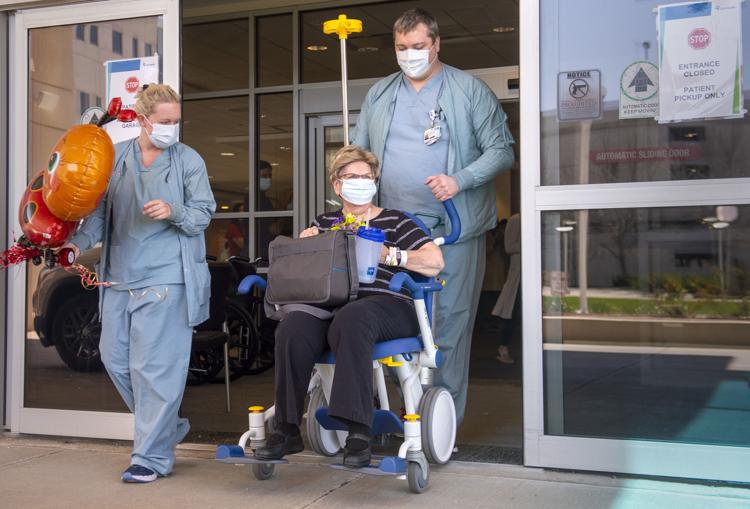 Air and Army National Guard COVID-19 testing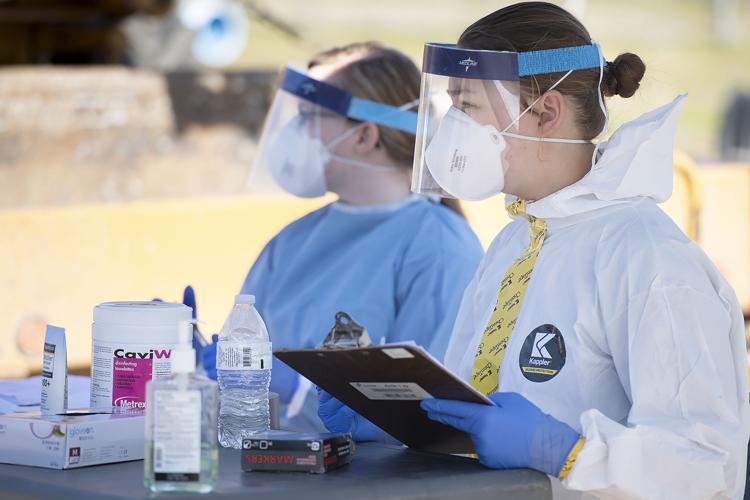 Food Bank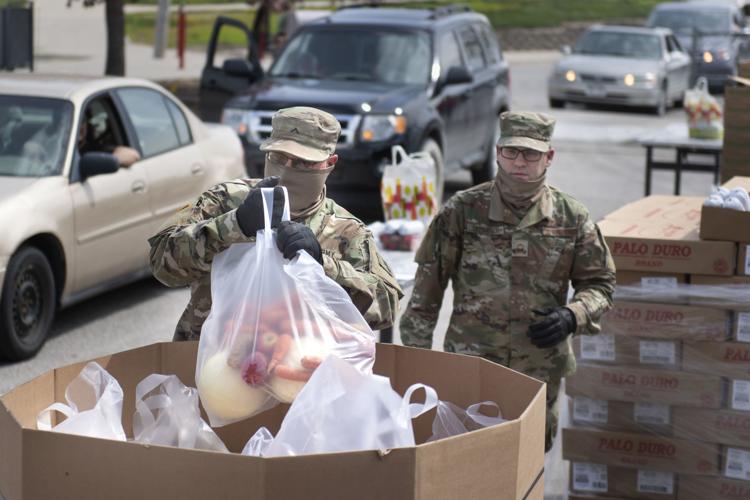 Thank you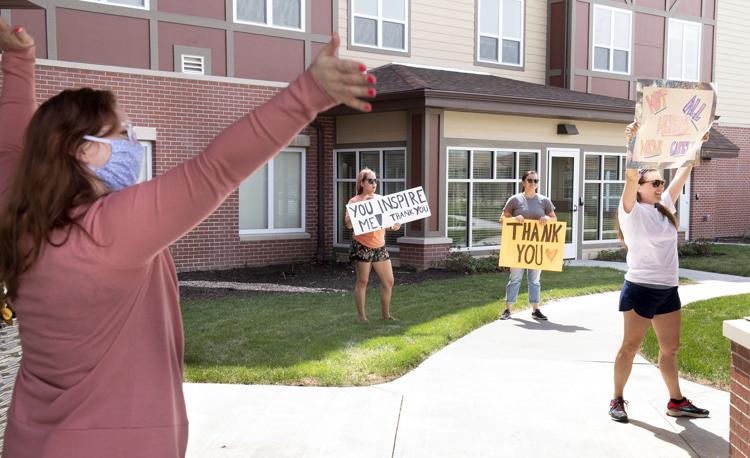 Thanks to LJS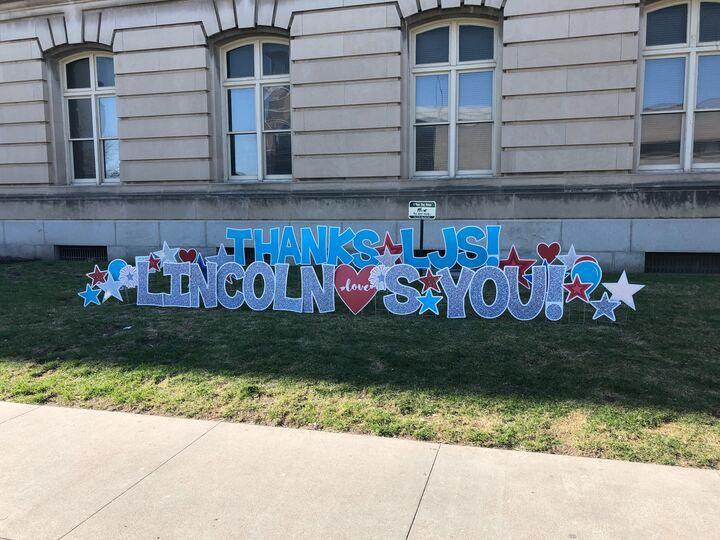 Thank You
Eagle with PPE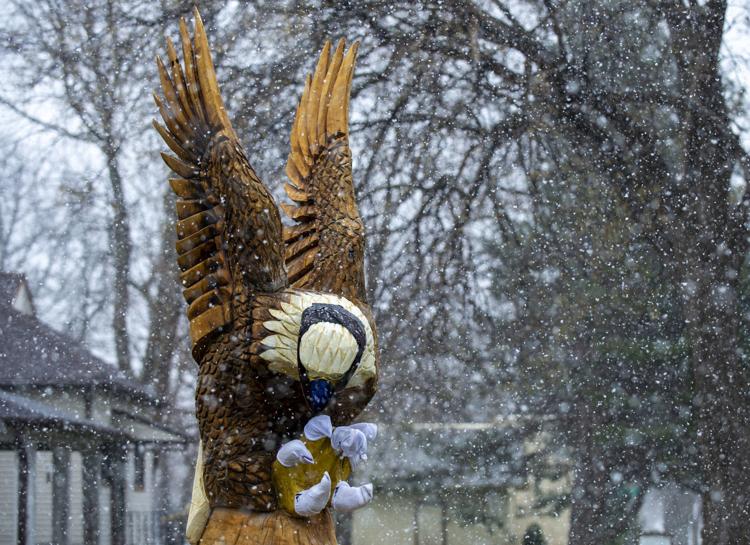 Football Stadium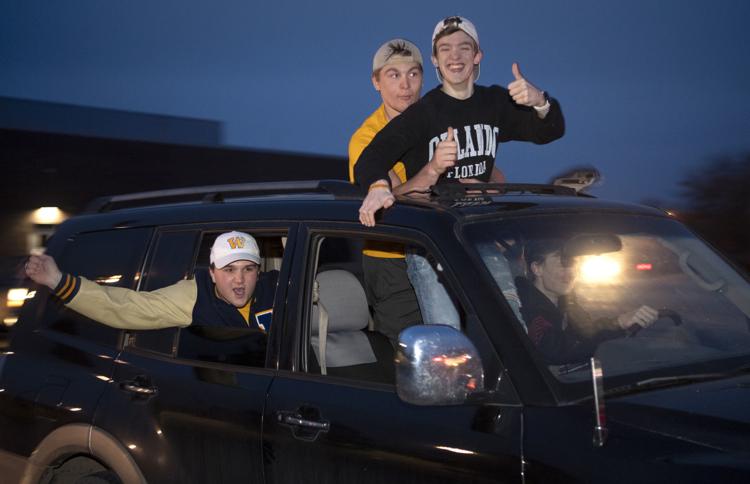 COVID-19 State Employee Union
Herbie Husker Runzas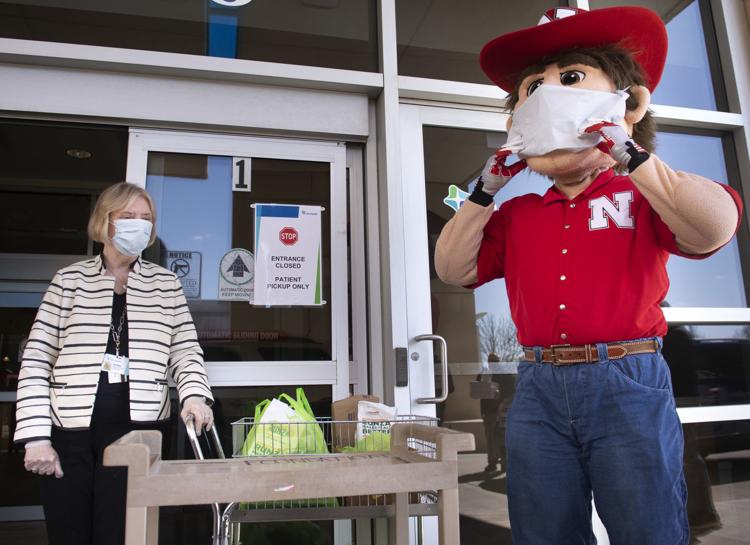 Virtual City Council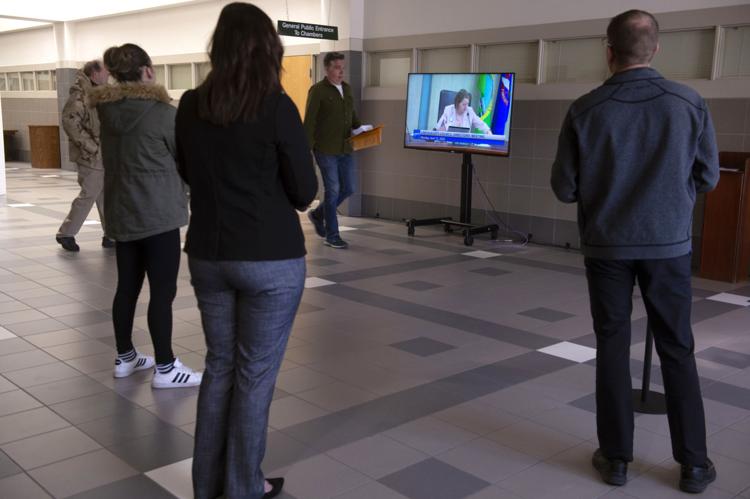 Drive-by Easter egg hunt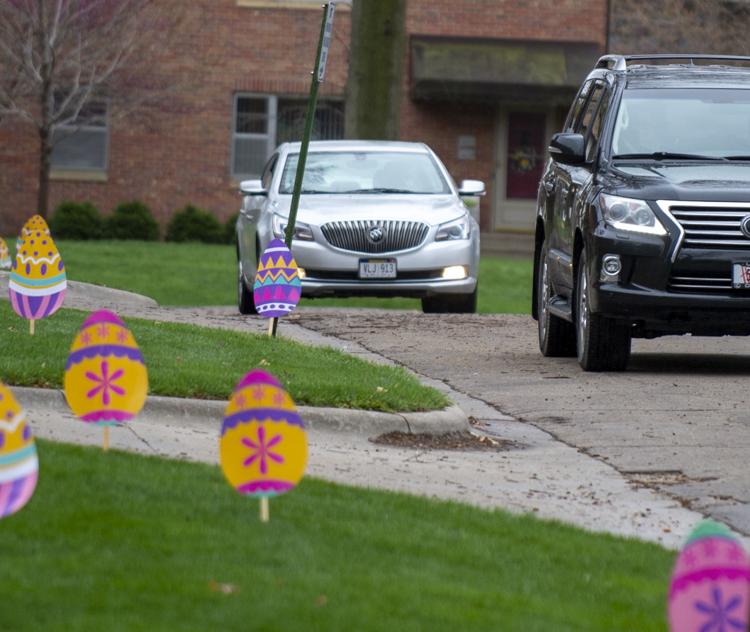 Watch: Lincoln neighbors sing 'The Old Rugged Cross'
Good Friday Music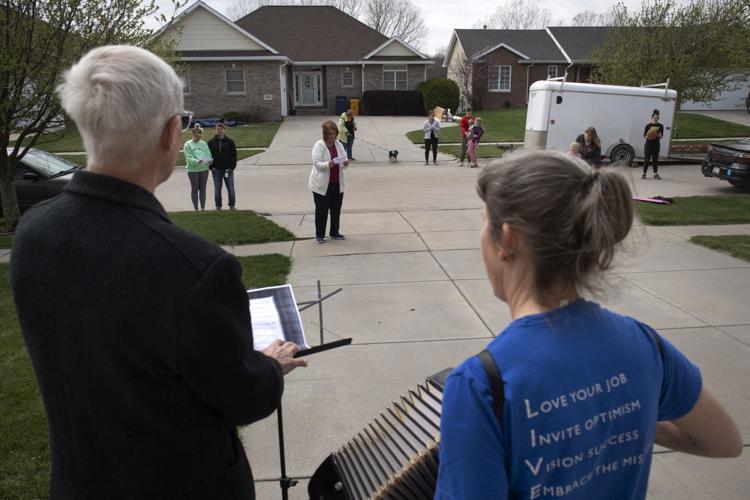 Masks on a walk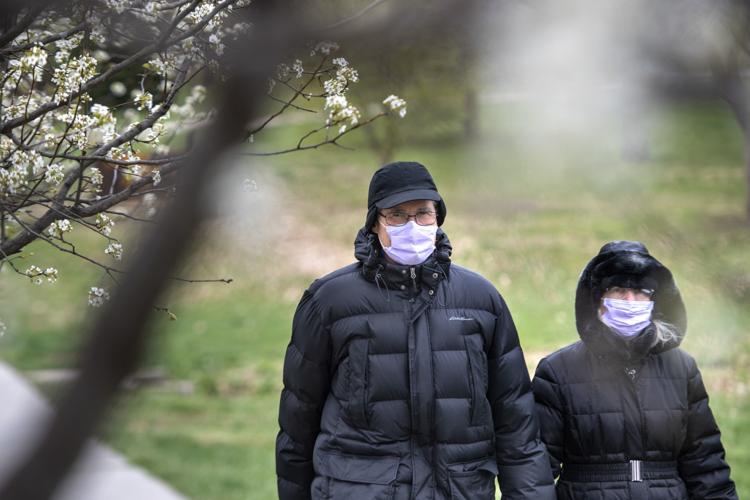 Watch: A timelapse of the mural at Saro Cider
Heroes sign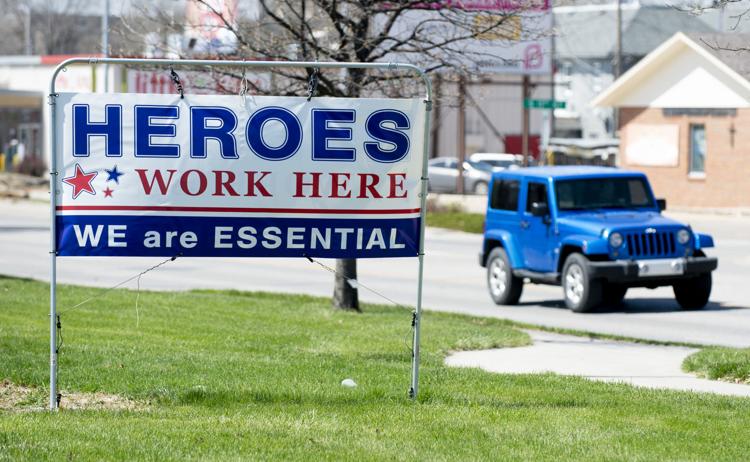 COVID-19 Workplace Safety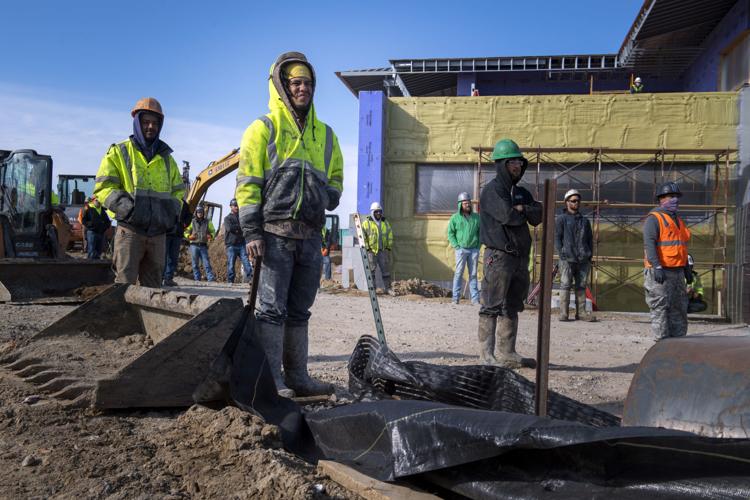 Watch: Steffany Lien twirls at birthday party
Shirts for FEMA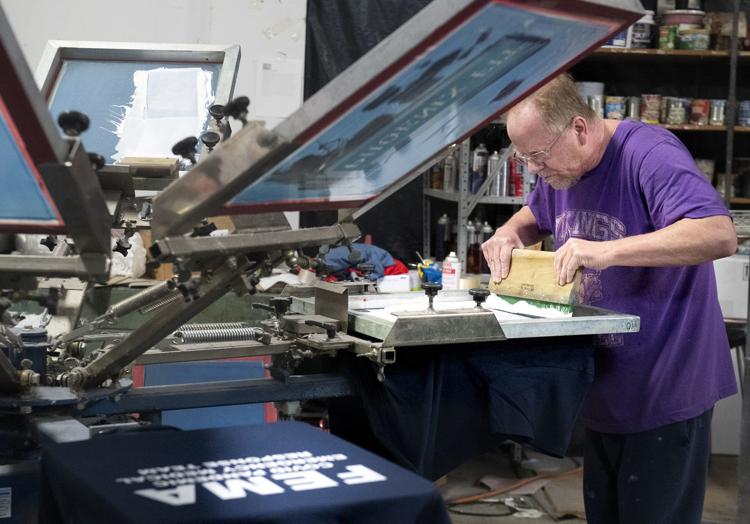 Watch: Hand sanitizer rolls off Innovation Campus assembly line
No fun here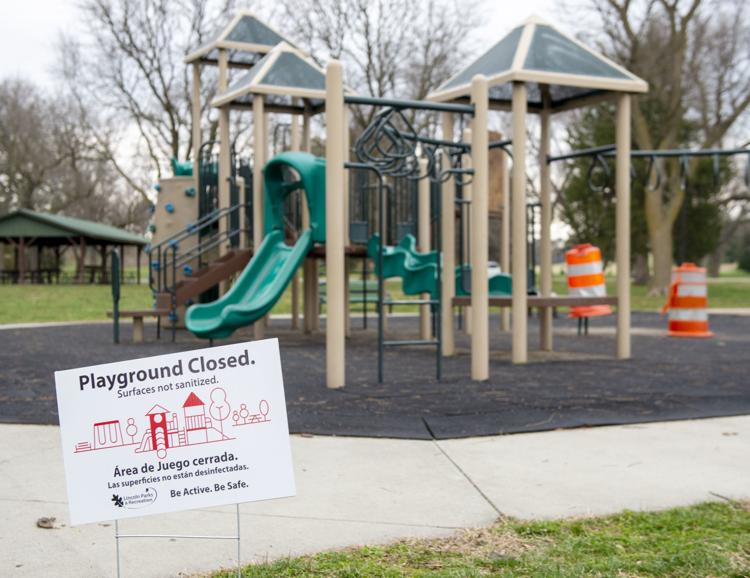 Wildlife Safari Park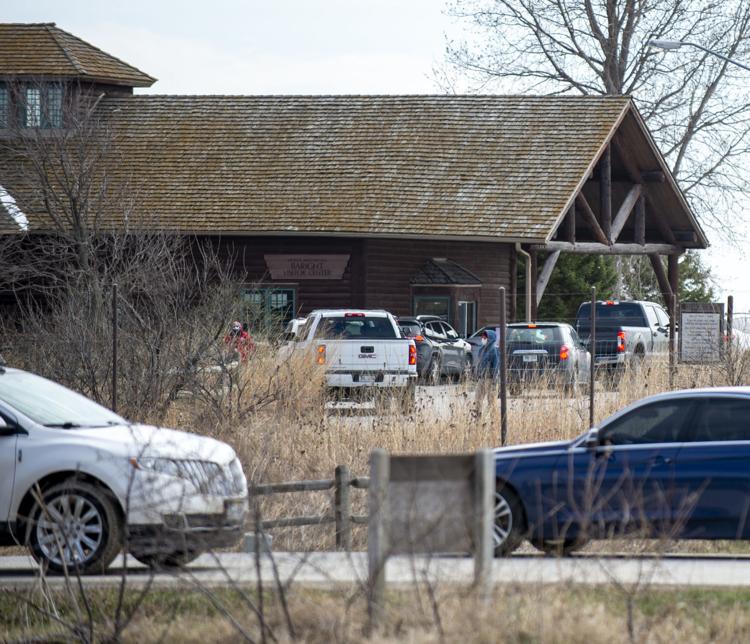 Inverse Parade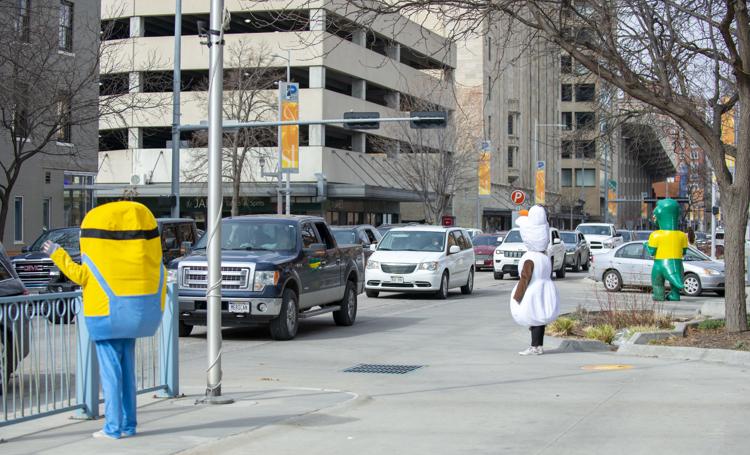 Essential workers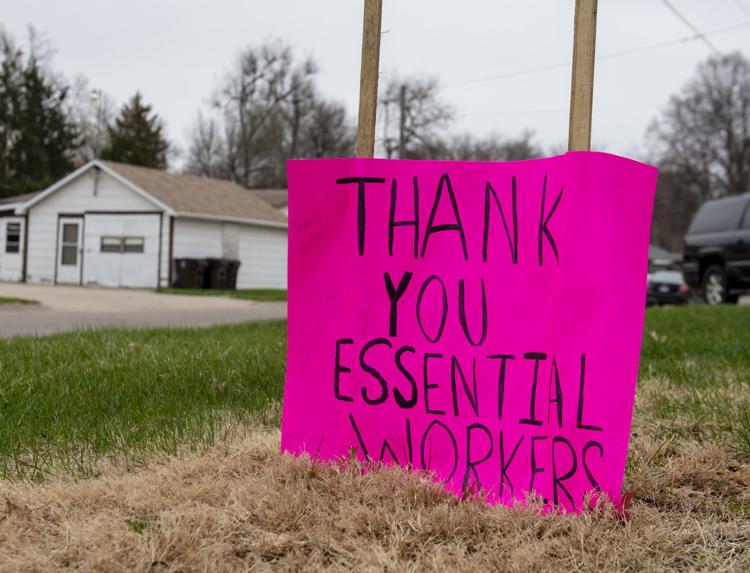 Haymarket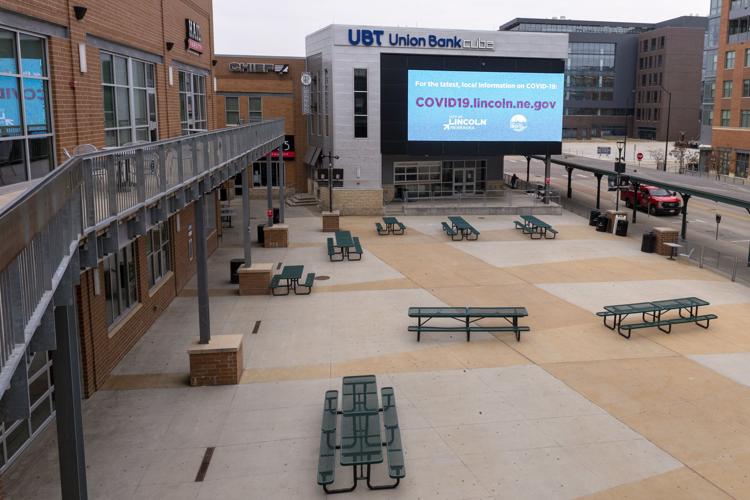 Empty downtown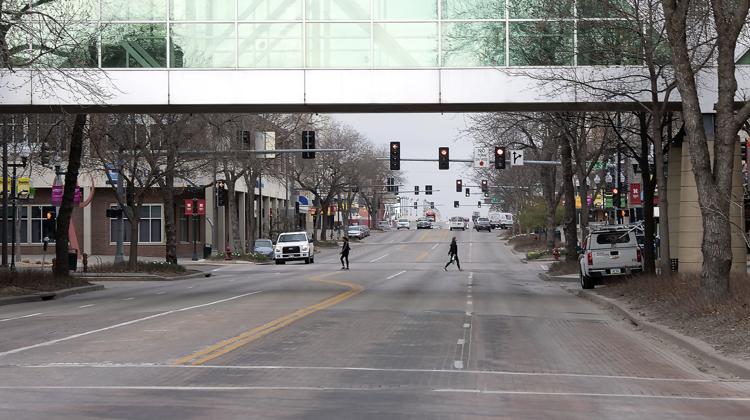 Nursing Home Horses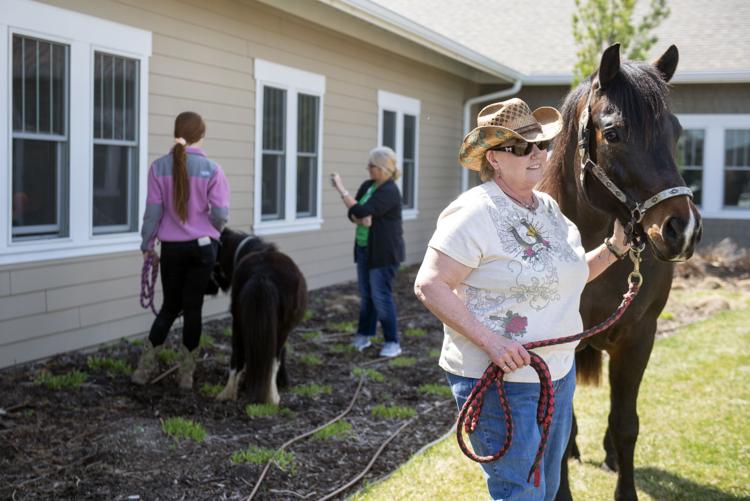 Tower Square sign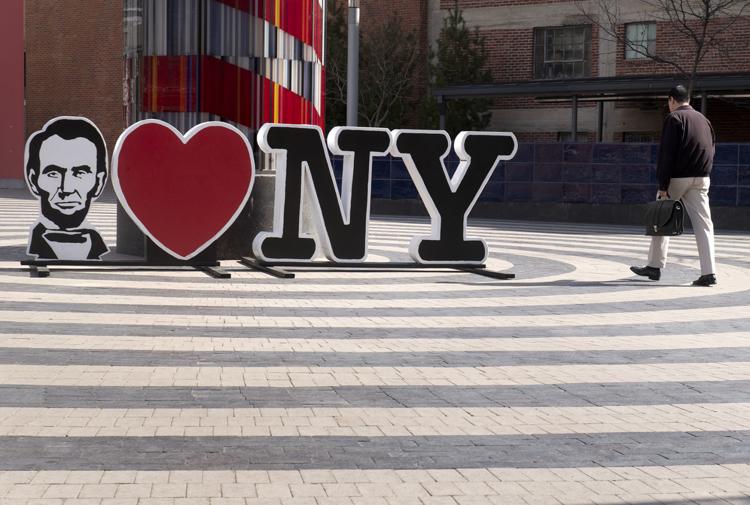 Noyes Art Gallery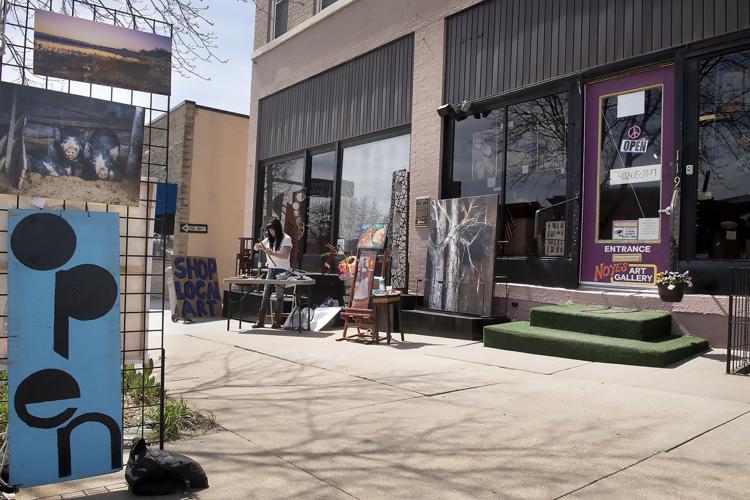 Free ice cream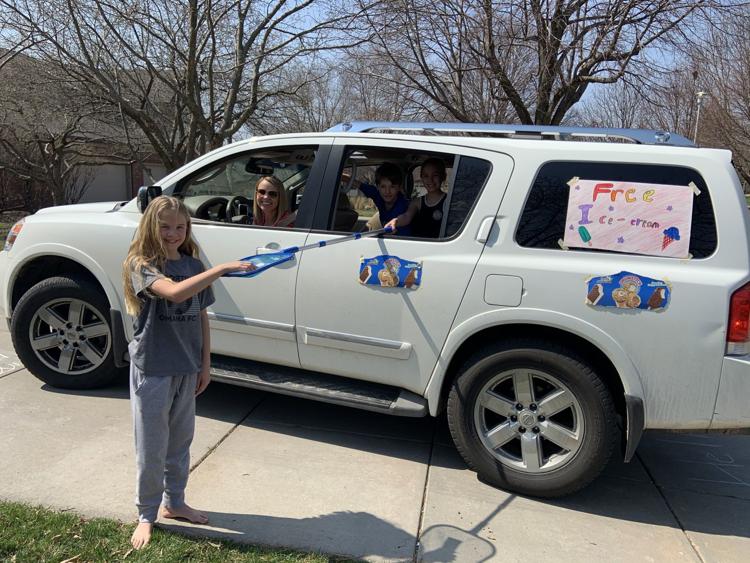 Billboard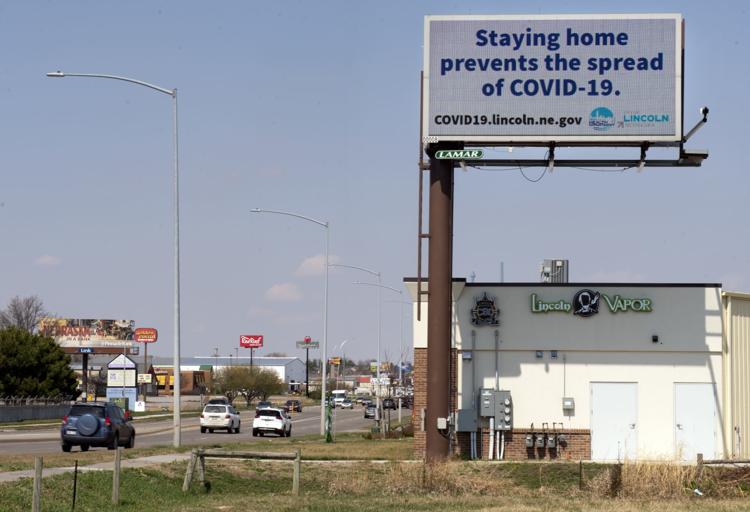 Coronavirus Testing CHI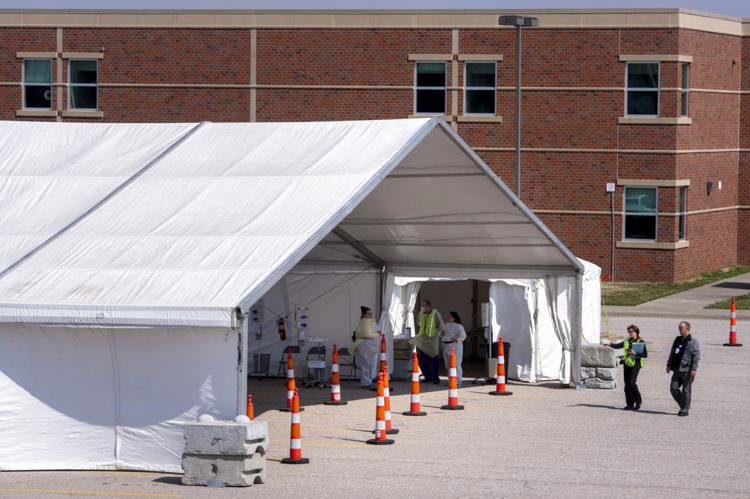 Free lunch for truckers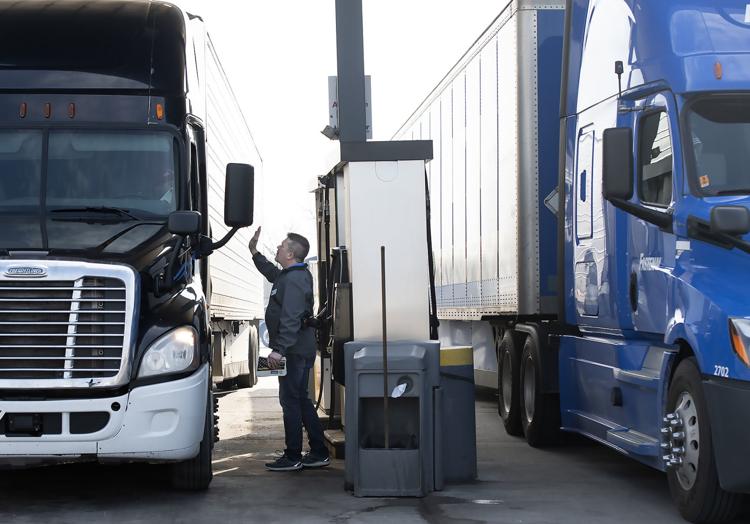 Church services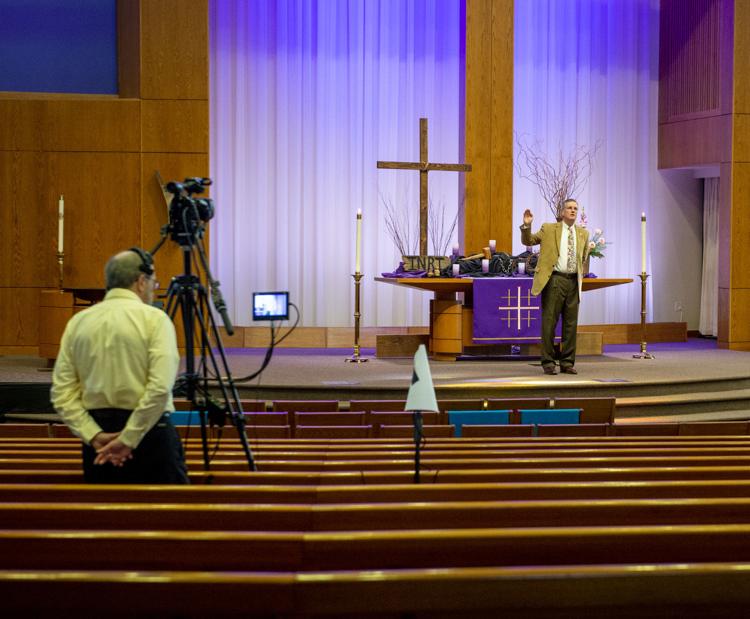 WATCH: Celebrating a birthday with a parade
DoorDash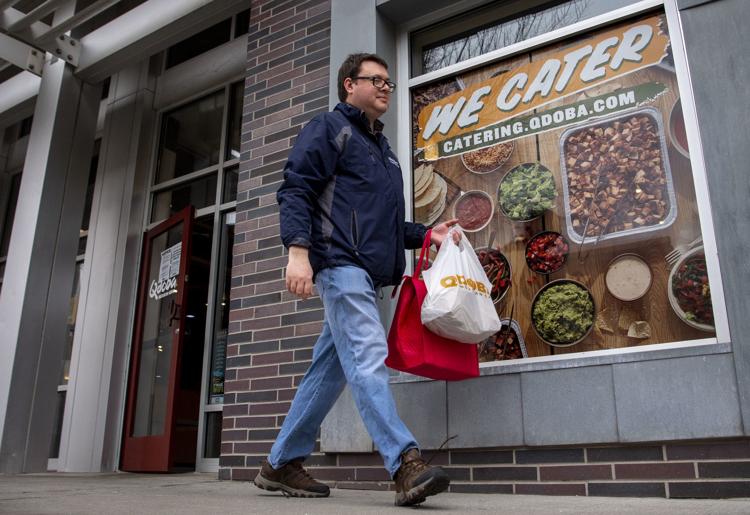 FoodNet
Restaurant takeout and delivery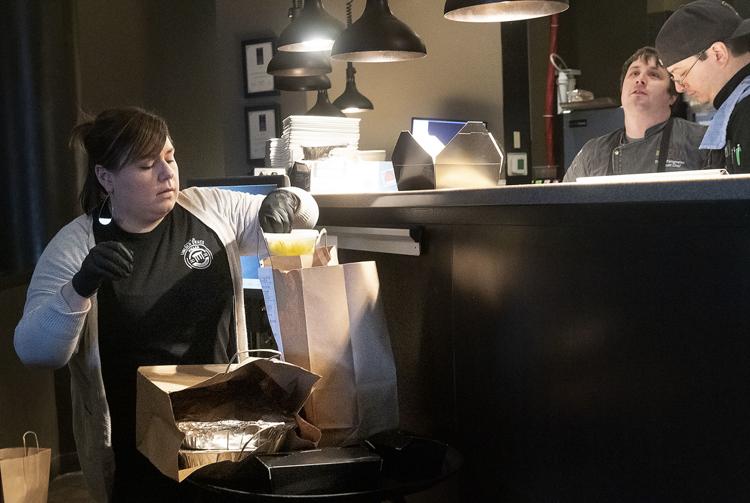 StarTran Ridership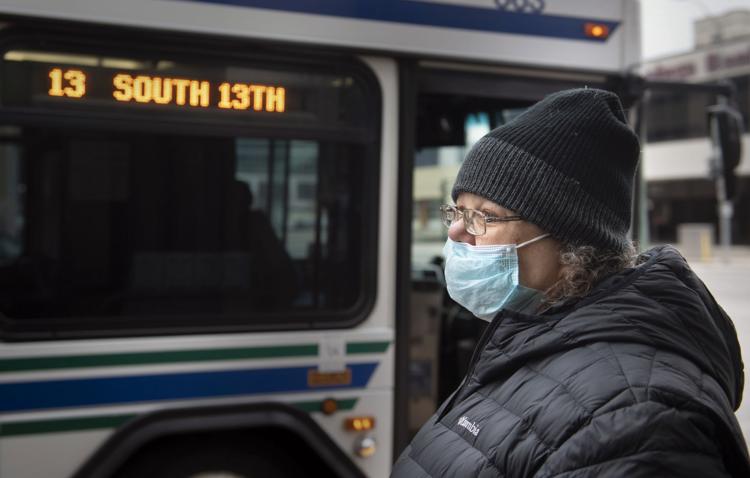 Barber Shop Restrictions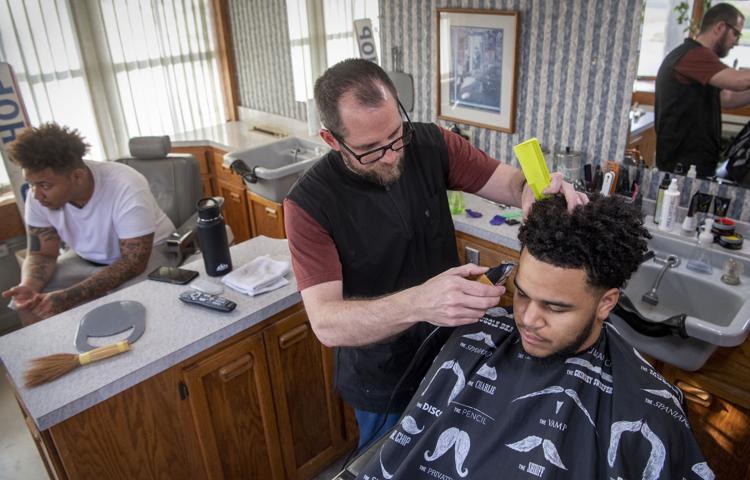 BigShots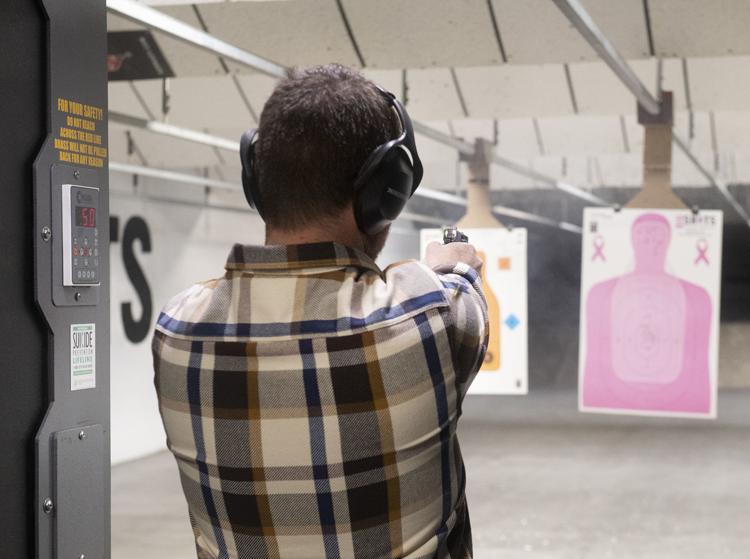 SCC donation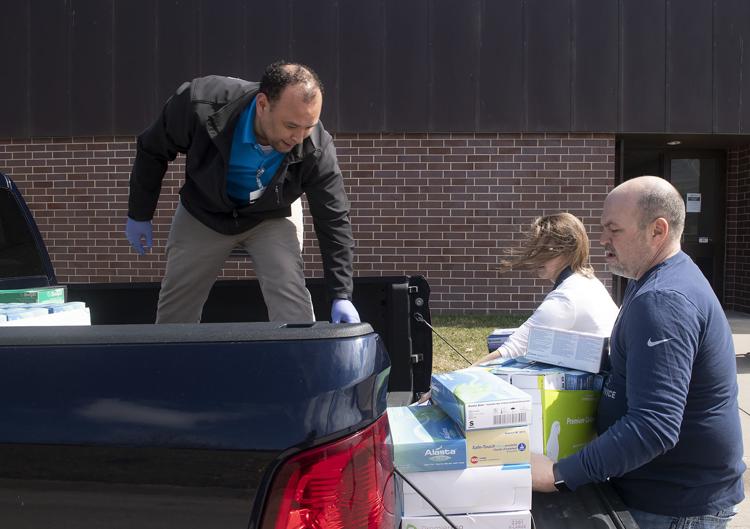 Virus Nursing Homes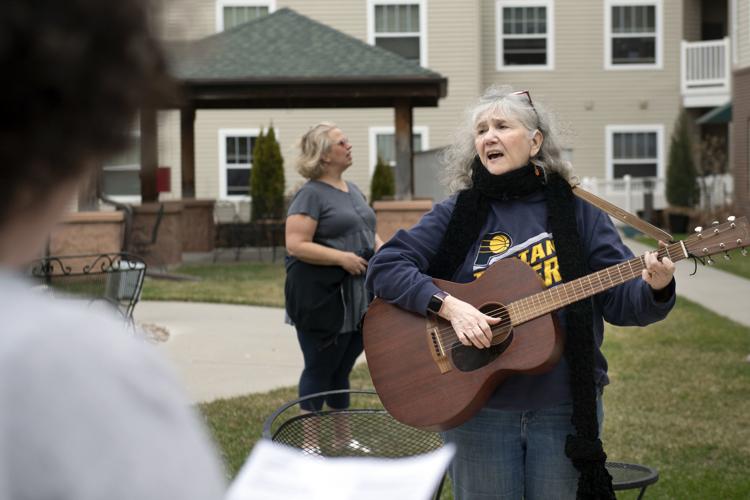 Simpsons in the windows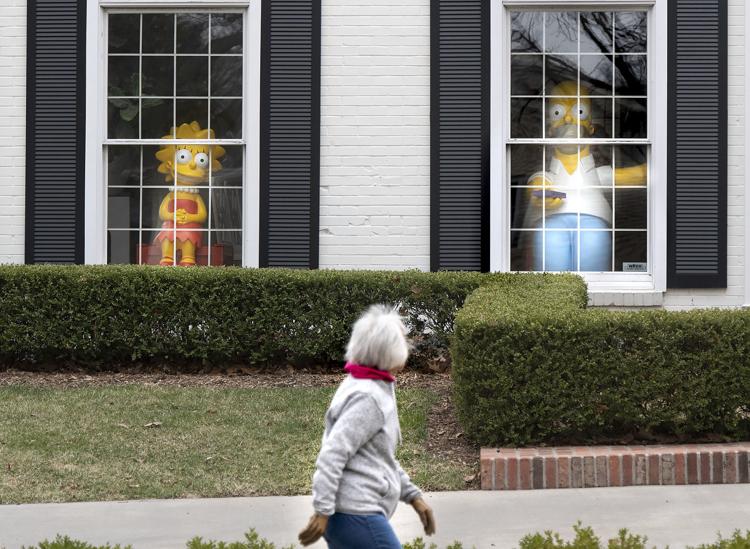 Virus Outbreak Nebraska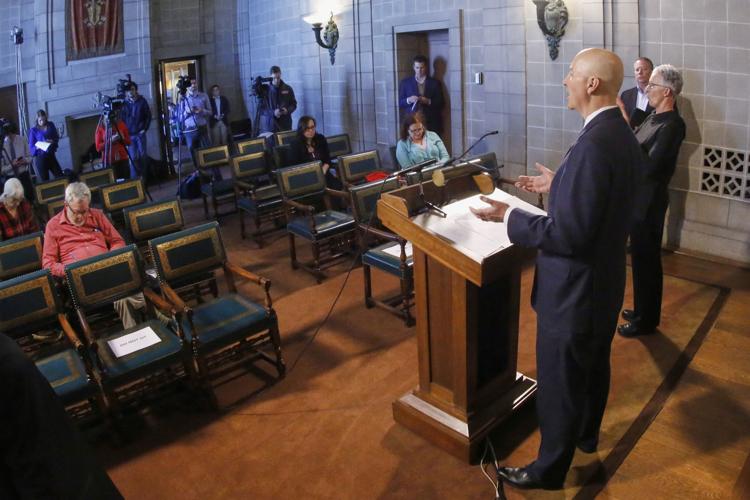 Drive-thru COVID-19 testing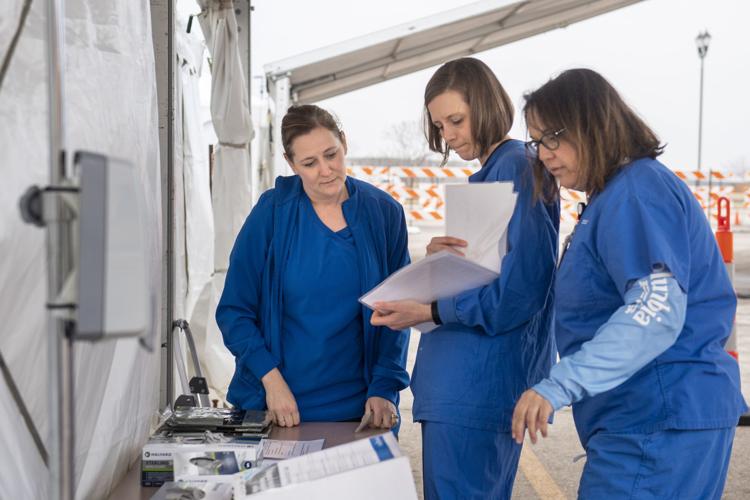 Protest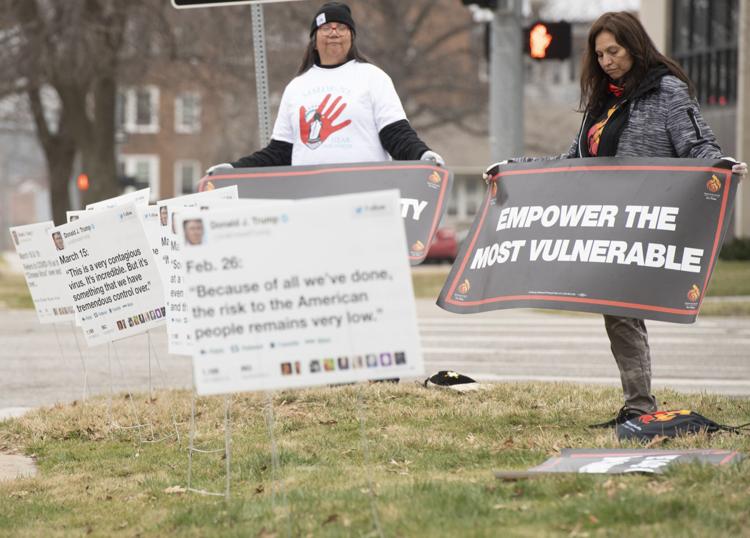 UNL Beekeeping virtual class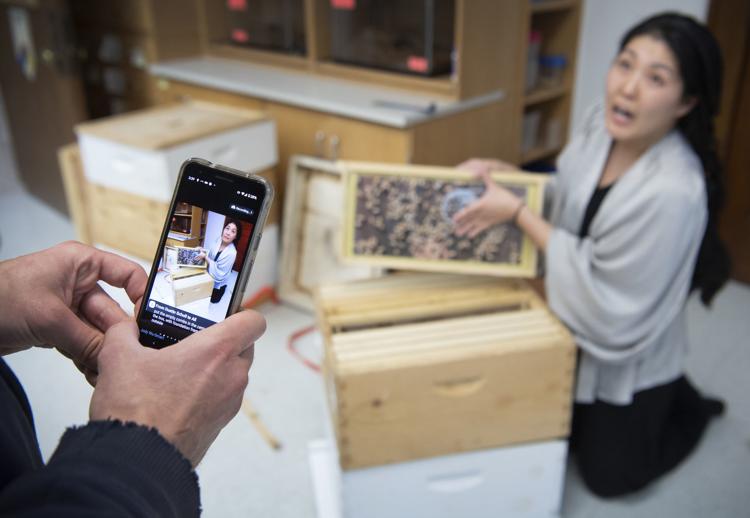 Computer monitors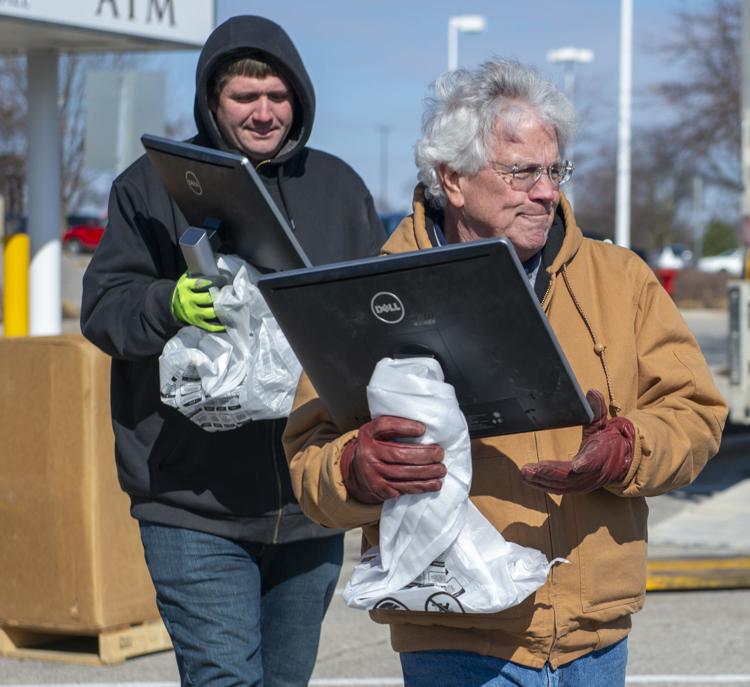 Lincoln Lutheran Online Teaching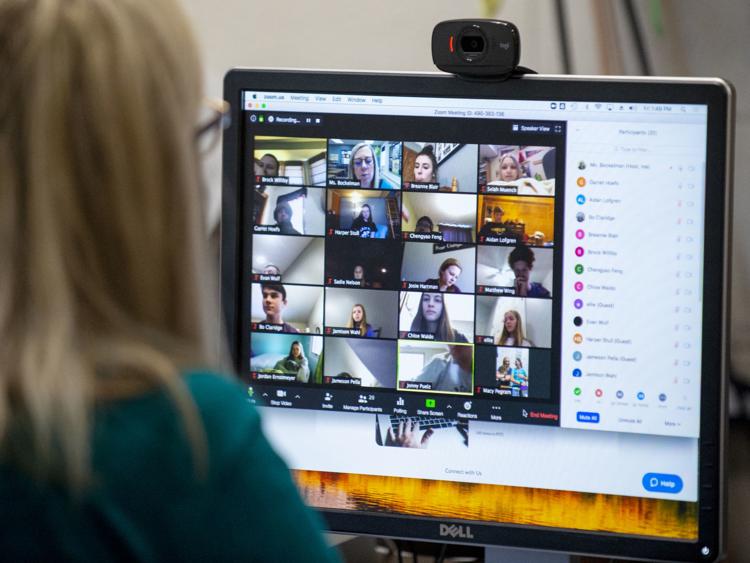 Joyo Theatre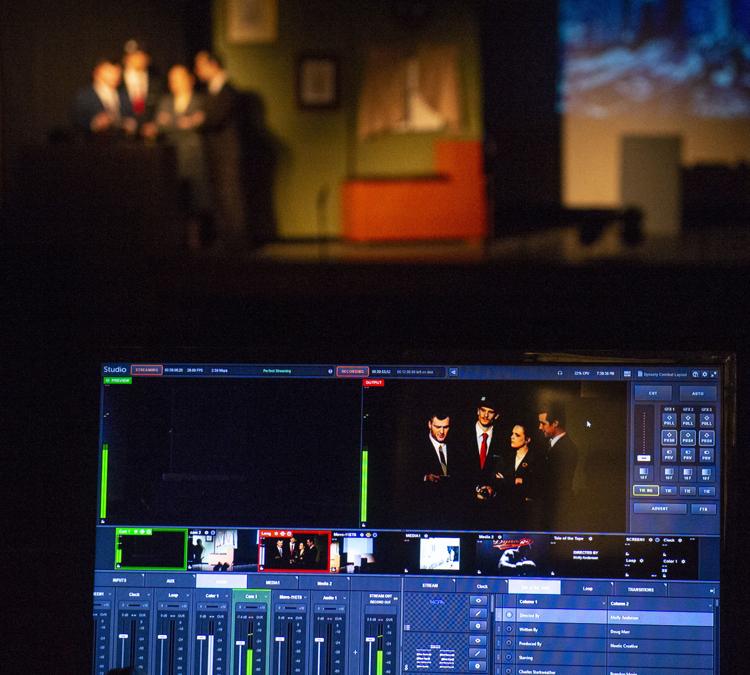 Bourbon Theatre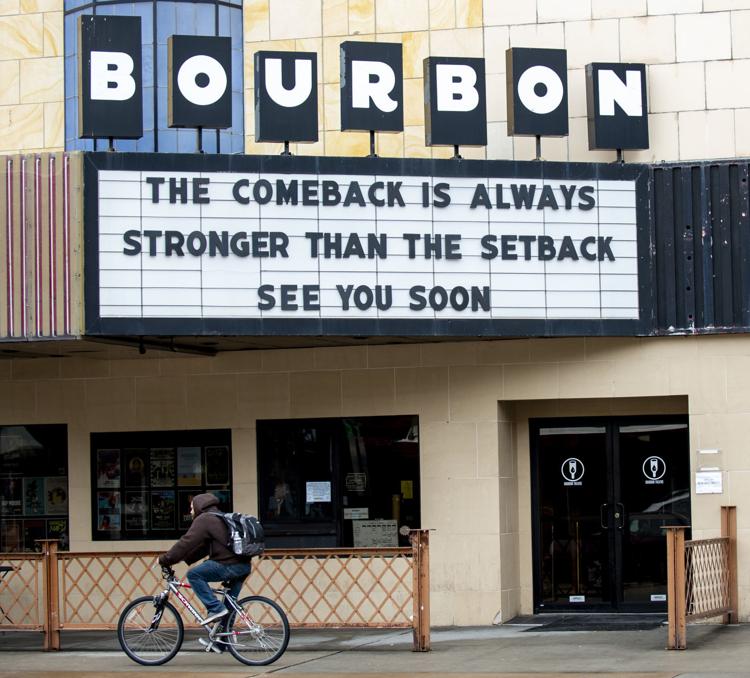 Russ's Market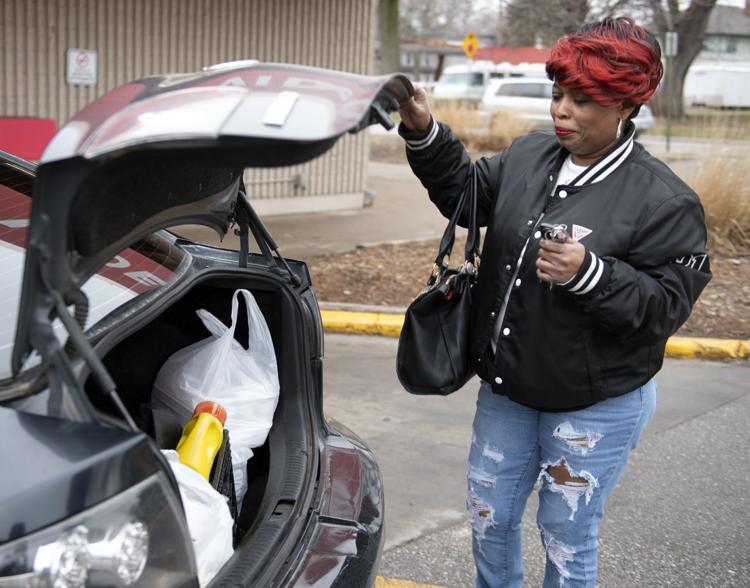 St. Patrick's Day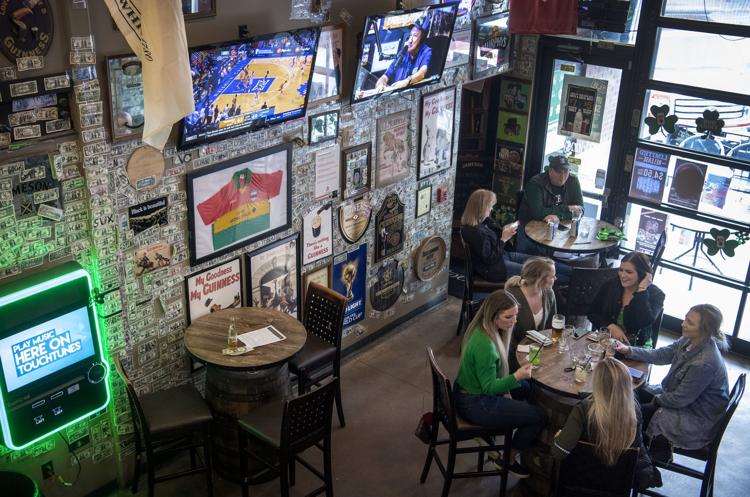 Social Distancing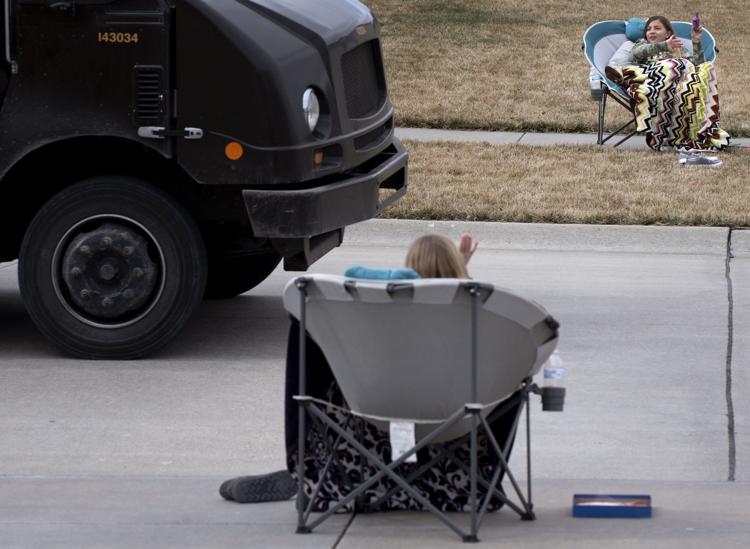 Curbside Pickup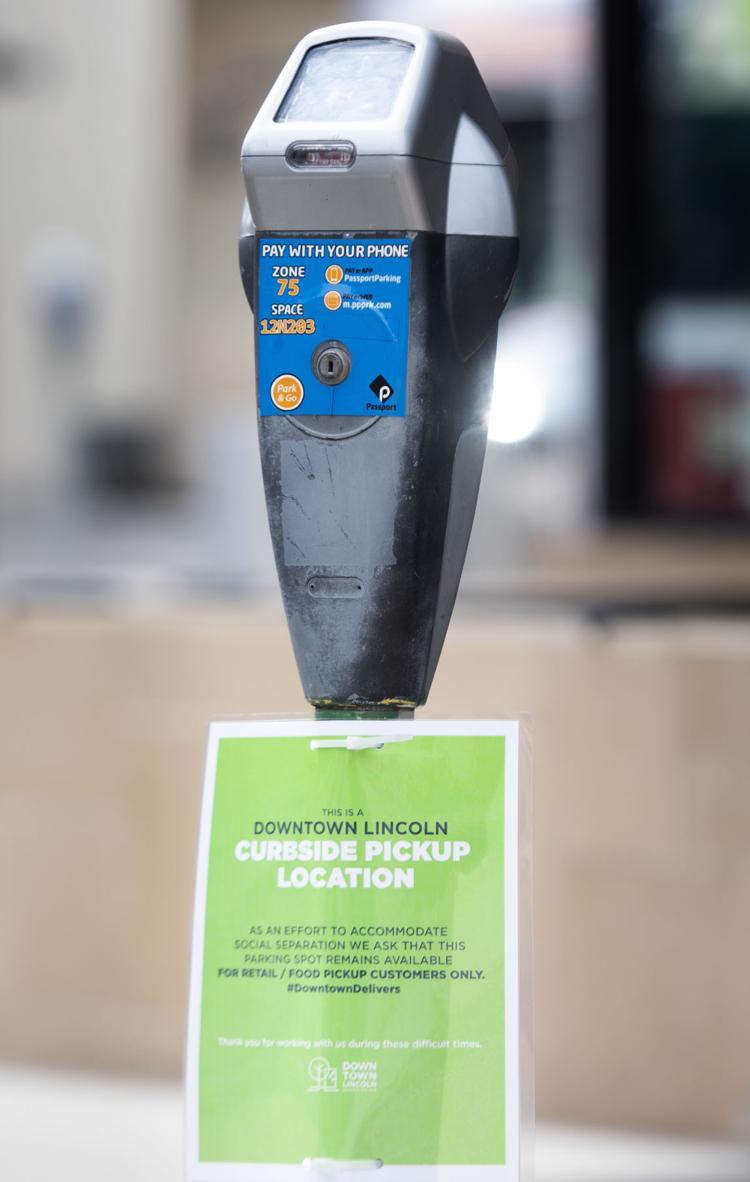 LPS Chromebook pickup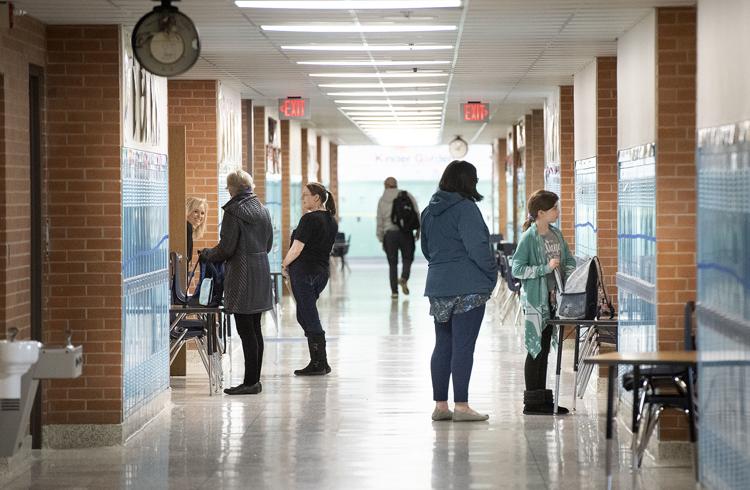 UNL Moving Out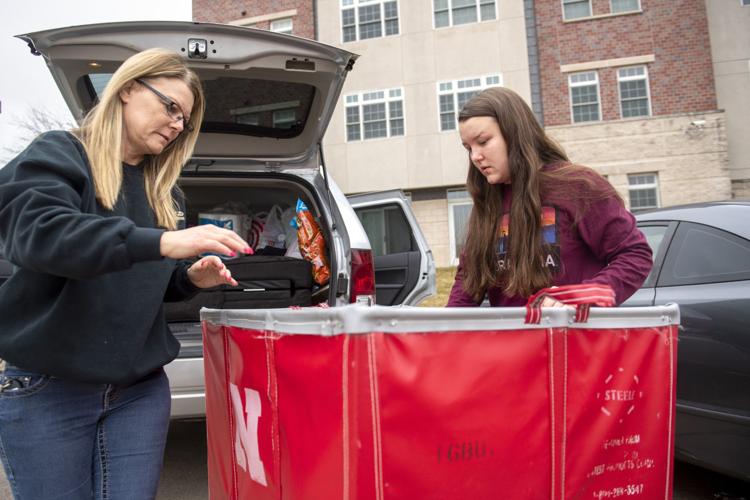 Concerned about COVID-19?
Sign up now to get the most recent coronavirus headlines and other important local and national news sent to your email inbox daily.