Cassey Lottman, a Lincoln software engineer and grassroots organizer, has announced she will seek the District 4 seat on the Lincoln City Council.
"We need to figure out the affordable housing problem before the national crisis hits Lincoln," Lottman said in a news release.
"As a former renter and recent first-time home buyer, I'm running as an advocate for affordable housing and to bridge the gap between renters and homeowners," Lottman said.
The Democrat has been active in the grassroots Renters Together, a community organization advocating for affordable housing and renters' rights.
She is also a member of the steering committee and housing subcommittee for the South of Downtown Community Development Organization.
Lottman, who lives in the Near South, wants people to be able to afford a place to live without having to decide between food for children and paying the rent.
Lottman, 24, said she is running on a platform of affordable housing for all, lowering barriers to citizen participation in city government, retaining talent in Lincoln and sustainable infrastructure improvements that will help Lincoln lead the fight against climate change.
Lottman works as a community health engineer for Glitch, which is a software developer that builds tools to encourage a healthy community. She has worked as a software engineer for the nonprofit Crisis Text Line and for the local health care technology startup Ocuvera.
Lincoln is positioning itself as a hub on the Silicon Prairie and the city needs someone on the council with a tech background to figure out how it gets there, Lottman said.
"I will provide a fresh, dynamic perspective that is desperately needed in city government."
Lottman said that as a crisis counselor for Crisis Text Line, a 24-hour confidential text-messaging service for people in crisis, she's learned how to empower people going through the worst moments in their lives.
You have free articles remaining.
"If elected, you can be sure that I won't stop listening to regular people and their struggles and working to empower them."
Lottman helped organize 30 people who testified in support of the changes on 13th Street, which converted the street from four lanes to three, with a middle turn lane, and added bike lanes.
The council approved the changes after the public hearing. Lottman said she was excited to see "democracy at work like that."    
Lottman is among three people who have announced they are running for the District 4 council seat, which includes northwest and central Lincoln.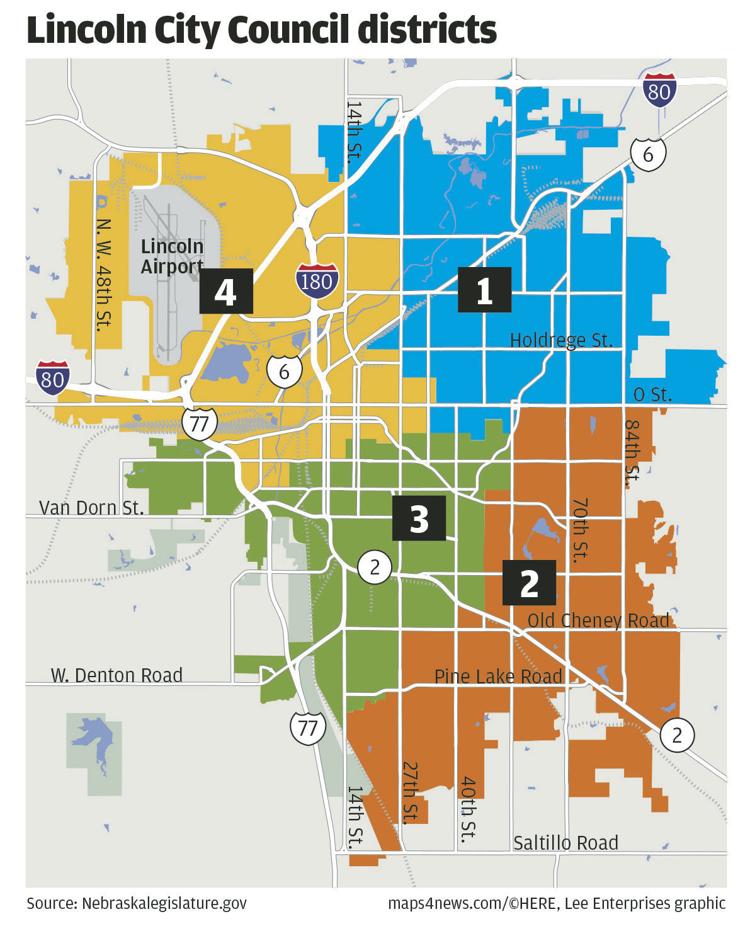 That seat is held by Councilman Carl Eskridge, who has decided not to seek re-election.
The other candidates are Tammy Ward, a Democrat, and James Herrold, a Libertarian.
The council race is nonpartisan and party affiliation is not included on the ballot, but the two major parties help recruit and support candidates from their party.
Voters will select four council members to represent four geographic areas of the city in the 2019 spring election.  
The other three council members represent the city as a whole.