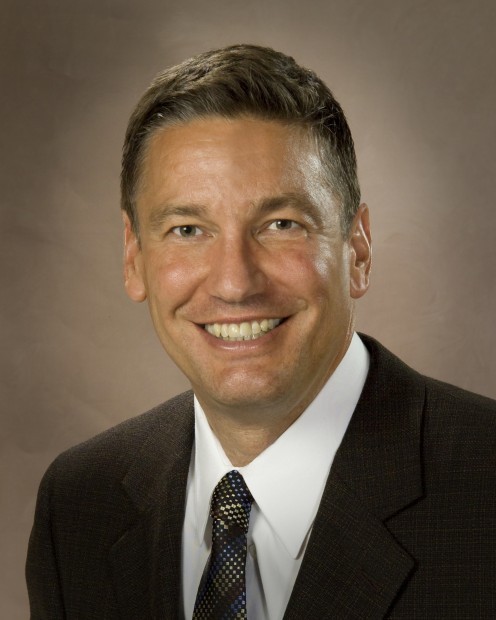 Pat Flynn of Schuyler on Friday launched a campaign for the 2012 Republican Senate nomination that appears to appeal to tea party values.
Flynn, who describes himself as an investment adviser representative, went online with a video message describing the overriding issue in 2012 as a struggle between capitalism and socialism.
In 2008, Flynn captured about 22 percent of the vote in a Republican primary contest with Mike Johanns, who subsequently was elected to the Senate.
Flynn joins Attorney General Jon Bruning in the GOP contest, with State Treasurer-elect Don Stenberg poised to enter the race.
Democratic Sen. Ben Nelson has said he is preparing to seek re-election to a third term.
With a depiction of the U.S. Constitution serving as background, Flynn delivered an online campaign message that invokes both the Constitution and the Declaration of Independence while centering on capitalism, national security and opposition to welfare, illegal immigration and what he calls "Islamo-facism."
"No industry is exempt from a government takeover" under the Obama administration, Flynn said.
And that, he said, includes the auto industry, banking, health care, insurance, education, investment, agriculture and energy.
"We can take this country back to our Founding Fathers' principles and values," Flynn states on his campaign website.
Flynn, 51, who describes himself as pro-life, said he notified the Federal Election Commission of his intent to enter the 2012 Senate race a year ago.
"We were the only candidate committing during this last year while the others were all waiting to see if Gov. (Dave) Heineman would be running or not.
"That's the difference between leading and reacting," Flynn said.
Heineman announced shortly after his re-election earlier this month that he would not be a Senate candidate in 2012.