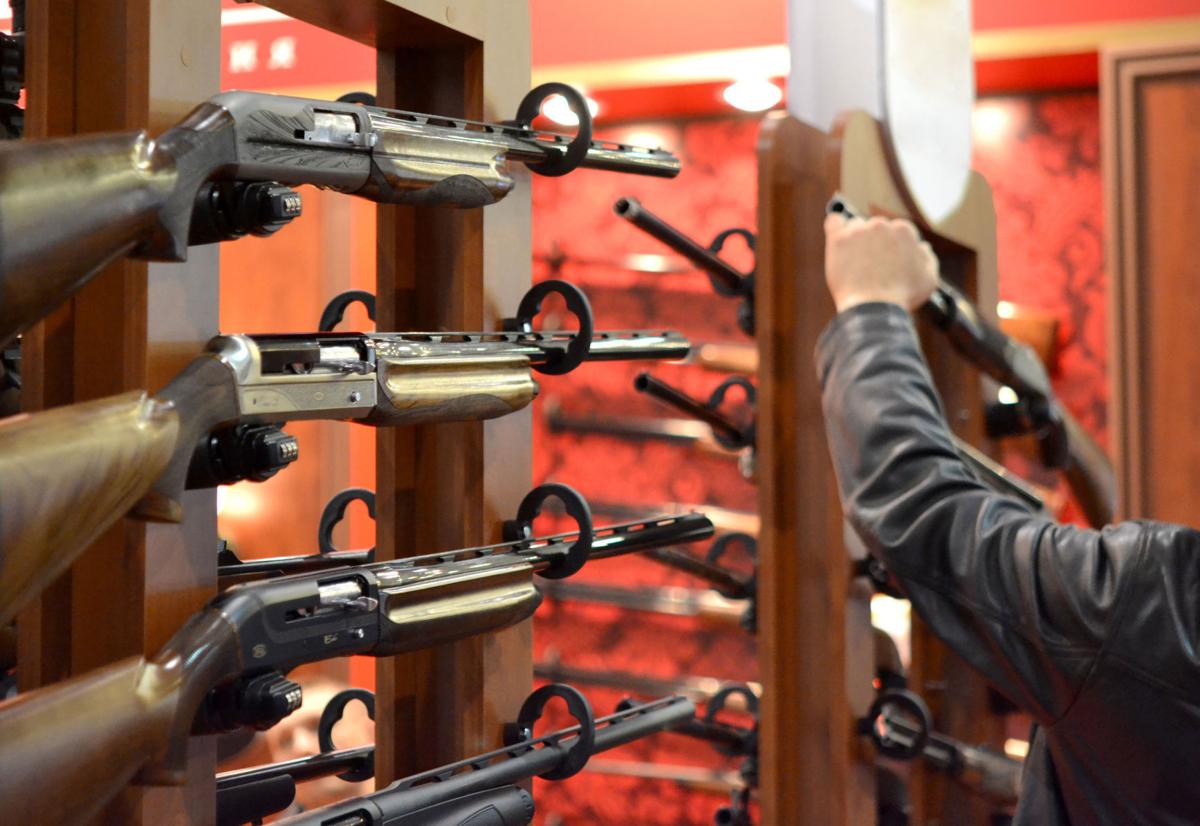 More than three dozen people spent more than two hours Monday night debating whether the Lincoln City Council should require gun owners to keep their guns locked in their homes.
The open-microphone session is often used to discuss topics that are not currently before the council. On Monday, council members got more discussion than they might have planned as supporters of a safe storage ordinance hoped to encourage them to propose and pass a local ordinance.
A couple, whose grandson died when he found an unlocked gun on a bed stand at the home of his parents' friends, described that accident at the council meeting.
Doug and Karen Atkin said their grandson, Matthew, died one day before his third birthday in 2016 when he discovered a loaded and unlocked gun while his parents were visiting friends in Tennessee.
Doug Atkin encouraged the council to consider establishing a task force, with members ranging from safety advocates to gun owners, to draw up a locked gun ordinance.
"If you have kids, hold them close, hold them dear. If you have guns, lock them up," he told the council.
Supporters said requiring guns to be stored safely would cut down on successful teen suicides, reduce the number of school shooters and help reduce domestic shootings.
But opponents said they feared a government requirement to lock up guns is a step toward limiting gun ownership itself.
It is a way to push the ball further against lawful gun owners, said Mark Freeouf.
And Freeouf wondered how the city would enforce the requirement without violating search and seizure laws.
He suggested this was pure politics, a way to get a political base excited for an election.
Jeff Schaffart of Omaha, who was shot during the 2007 Von Maur shooting in Omaha when a teen used a semi-automatic rifle he took from an unlocked closet, told the council an ordinance requiring safe storage of guns could possibly have averted that tragedy.
"Place responsibility where it belongs," he told the council, referring to gun owners.
This is not about Second Amendment rights. This is about forcing people to be responsible gun owners, said Judy King, who supports a safe gun ordinance.
But opponents said the issue was not a public safety or health issue, but a way to control gun ownership. 
Obesity is the leading cause of disease and death, with a cost of over $190 billion a year, said Dave Kendle, who opposes city restrictions on gun owners.
Yet no one is talking about putting limitations on how much people are allowed to eat. Nor is exercise required, he said.
People on both sides of the issue were drawn to the council meeting by social media encouragement.
For weeks Nebraskans Against Gun Violence has been encouraging people who support a locked gun requirement to bring their comments to the council at Monday night's open microphone time, at the end of the meeting.
In response, the National Rifle Association recently began encouraging members to write emails to the council and appear at the council meeting in opposition.
The council received more than 60 emails on the subject in the past week, most of them in opposition. 
The large majority of the people who spoke Monday night supported requiring guns to be locked in homes. 
On its website, the NRA said Councilwoman Leirion Gaylor Baird planned to propose an ordinance requiring guns to be locked.
But Gaylor Baird said she had listened to the people who came to testify and would take their comments under advisement.
"I don't have any plans or a proposal at this time," she said after the meeting.