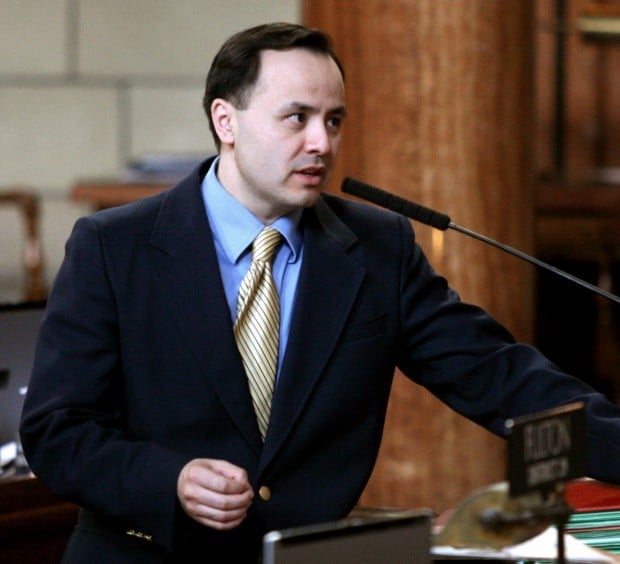 A nonbinding resolution decrying the growing power of the federal government is a way to shine a light on tension between states' rights and federal authority, and on the 10th amendment to the constitution, says Lincoln Sen. Tony Fulton.
The resolution (LR292) allows senators to make a statement about state sovereignty, and gives voice to the sentiments shared by a lot of Nebraskans, Fulton said Friday during a hearing that brought about 150 people to the state Capitol in support of states' rights.
"There is always tension between Washington and the states," he said. "In my opinion the federal government exercises too much authority over our lives as senators and the lives of our constituents."
The resolution, part of a 10th amendment movement in many states, would put the Nebraska Legislature on record asking the federal government to "adhere to the principles of federalism in accord with the 9th and 10th amendments to the constitution."
The resolution will remind the federal government it has a limited role, said Oklahoma state Rep. Charles Key, whose state has passed a similar resolution.
Thirty states are considering such resolutions this year or have passed them, he said.
"Today we find ourselves in the unfortunate position of having the need to remind the people in Washington, D.C., that the United States of America is not the name of a monarchy or the title of a socialist union or even a democracy," said Gregory Boyle of Omaha, representing the nonprofit Constitutional Conservative Alliance.
"We are a constitutional representative republic," he said.
Boyle was among more than a dozen people who spoke or brought testimony to the committee. No one spoke in opposition.
The measure is likely to get the five votes necessary to get out of committee and be debated by the full legislature, said Sen. Bill Avery, chairman of the committee.
Avery, a retired political science professor, challenged some of the assumptions of supporters.
The Civil War solved the issue of states' rights, he said, and federalism won.
"What makes us strong is not having dual sovereignty."
Get local news delivered to your inbox!
Subscribe to our Daily Headlines newsletter.