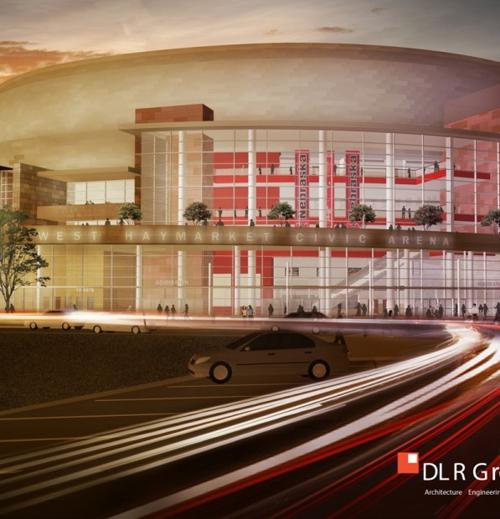 Chancellor Harvey Perlman and Mayor Chris Beutler have worked out details on the West Haymarket arena lease that will make the University of Nebraska-Lincoln the primary arena tenant, with other fall and winter events worked around the university schedule. 
The proposed 30-year lease agreement, on the City Council agenda for the first time Monday, is similar to the 2010 memorandum of understanding signed before voters approved the arena construction.
The agreement calls for an initial $750,000 a year lease payment, but UNL actually will pay far less.
UNL will get a $300,000 credit for lost concession sales since the city will handle concessions and get all concession revenue.
In addition, UNL will get a credit for the $1 arena surcharge on each ticket and a credit for state sales tax refunds the city will get under under what is called the "turnback tax."
The city will maintain a state-of-the-art basketball court, repainted at least every five years and replaced at least every 10 years, under the agreement.
The agreement, which will have its public hearing at the council's Oct. 31 meeting, also provides for penalties if the 16,000-seat arena is not finished by Sept. 1, 2013, for UNL's fall basketball season. The earliest the council could vote on the agreement would be Nov. 7.
The city will pay a $100,000 penalty for each of the first two games affected by any delay and $200,000 a game for later games affected by arena construction.
Other issues in the agreement include the following:
UNL will get 100 parking spaces in the arena lot for athletes, coaches and staff on game day, practice day the day before a home game, and other UNL events. UNL also will get another 50 spots in the arena garage for all UNL games and events.
UNL will be able to purchase about 500 additional parking spots at market rates for home games in the nearby deck parking.
UNL agrees to use its "best efforts to negotiate its home game schedules with the Big Ten in order to make the arena available for high school state tournaments, including, but not limited to, volleyball, basketball and wrestling."
The city will not sell alcohol during UNL games or events and will not have permanent advertisements for alcohol in the arena bowl.
In addition, only digital advertising will be allowed for casino gambling or tobacco, so it can be removed during UNL events.
UNL will operate at least three Huskers Authentic stores in the arena and will get all revenue from UNL event tickets for club and floor seats and some revenue from premium seats, naming rights for the basketball court and locker room and will have broadcasting rights.