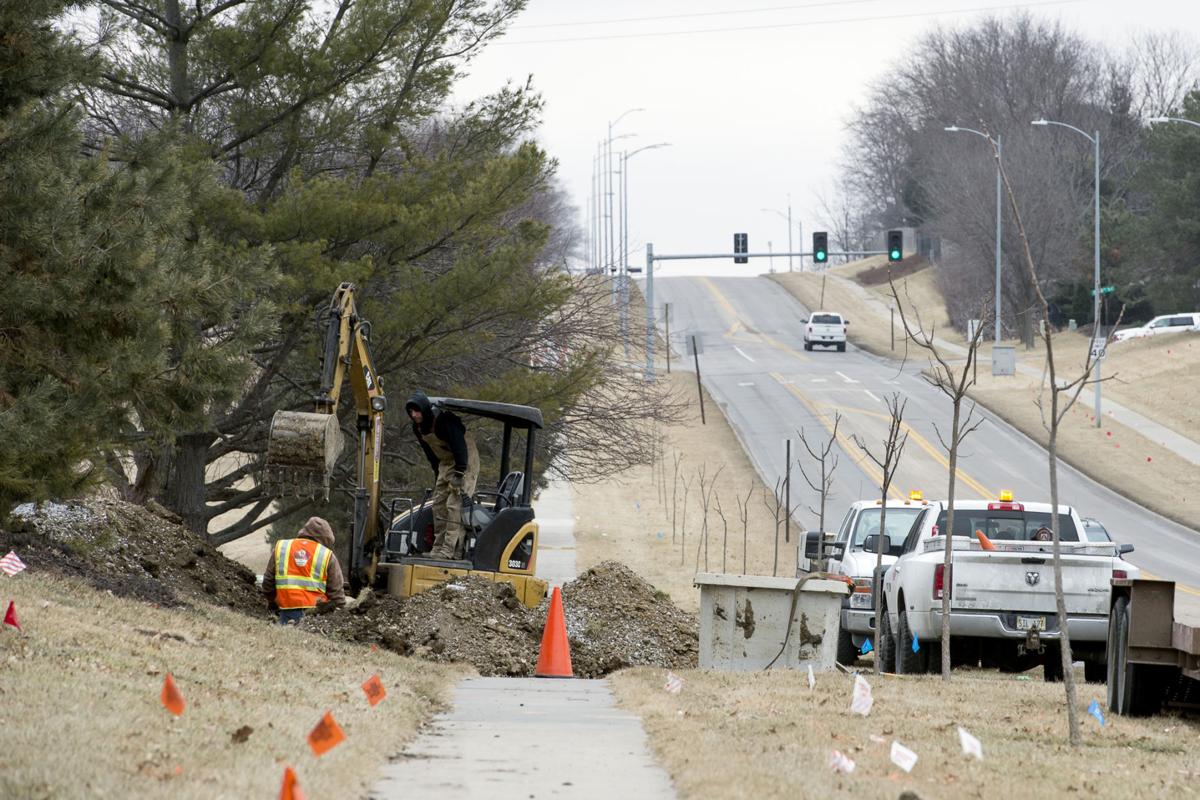 Lincoln Electric System has seen its costs more than double for locating its lines and flagging — from about $2.8 million to $5.8 million — because of the citywide Allo Communications project.
But LES will not be seeking any rate increase based on that $3 million in additional costs, Kevin Wailes, CEO of LES, told the City Council this week.
Allo Communications is putting in fiber — for internet, TV and telephone service — across the city in a four-year project, creating additional costs for the utilities that must locate their underground lines and flag them so Allo contractors know where to avoid digging.  
LES has had to reassign people and hire additional contractors in order to meet the Allo schedule. But the electric company has an obligation to locate those lines. "We don't have any choice but to meet that obligation," Wailes said. 
This is a short-term extra expense, so it doesn't make sense to raise rates as a result, Wailes said. 
LES suggested to Allo the company consider paying a special "expediting charge" in order to offset some of the locating costs.
"But that did not meet their business plan," Wailes said about Allo's response.
Best in the Big Ten
Lincoln always does well in any comparison of electric rates, and a comparison of utility bills for communities that are home to Big Ten universities is no exception.
Lincoln is best in the Big Ten, based on this comparison of average monthly home utility bills (1,000 kWh):
* 1. Nebraska, Lincoln: $96.48
* 2. Iowa, Iowa City: $105.65
* 3. Illinois, Urbana: $110.17
* 4. Penn State, State College: $111.33
* 5. Indiana, Bloomington, $118.76
* 6 Purdue, West Lafayette, Indiana: $118.76
* 7. Northwestern, Evanston, Illinois: $121.08
* 8. Ohio State, Columbus: $126.77
* 9. Minnesota, Minneapolis: $141.18
* 10. Maryland, College Park: $144.65
* 11. Wisconsin, Madison: $153.04
* 12. Michigan, Ann Arbor: $164.38
* 13. Rutgers, New Brunswick, New Jersey: $165.37
* 14. Michigan State, East Lansing: $182.74
LES obtained the data from individual utilities and Edison Electric Institute.
Get Government & Politics updates in your inbox!
Stay up-to-date on the latest in local and national government and political topics with our newsletter.