Lincoln's second water source should come from new wellfields along the Missouri River somewhere between Omaha and Nebraska City, and treated water should be piped directly to Lincoln, an advisory council recommended Monday.
The council decided that was by far the best of seven options evaluated by the 27-member group appointed in June by Mayor Leirion Gaylor Baird in the official launch of a process that will likely take 15-20 years to complete.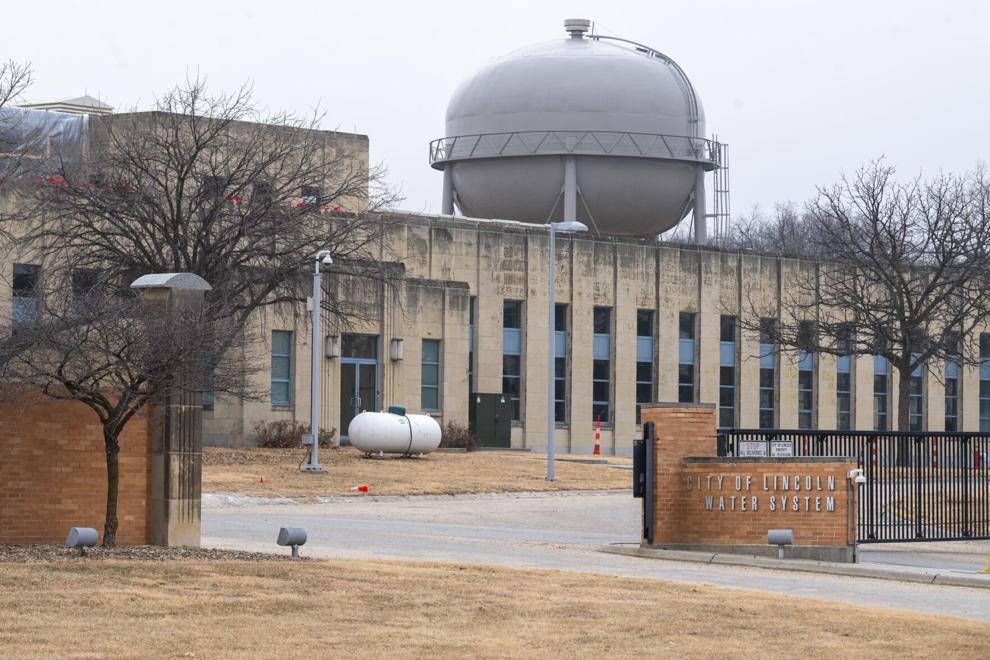 That preferred option is one of the most expensive – updated estimates put the construction, operation and maintenance costs over time at $1.39 billion – but because it would operate separately from the city's existing Platte River water source, it could continue to provide water to Lincoln if Ashland's site were threatened for any reason, as it was with the 2019 floods.
Brian Chaffin, a Nebraska regional leader at Olsson who helped lead the advisory council meetings, likened other alternatives to buying the cheapest car available, which might save money but isn't reliable and won't meet the owner's needs.
Another plus: The water supply on the Missouri River is plentiful and capable of supplying sufficient water for Lincoln users well beyond 2075, the group concluded. Also, because water would be treated at a facility on the Missouri there's the potential of serving at least nine smaller communities in the area, including Greenwood, Ashland and Waverly. The combined population of those communities is currently 12,600 and is likely to grow.
State Sen. Eliot Bostar, who co-chaired the mayor's advisory council, said if Lincoln is put in a position where its current water source is threatened, it could put what's known as a "call" on the Platte River, affecting irrigators upstream.
"This is bigger than Lincoln," he said. "This is about the whole state."
Once the group landed on its preferred water source, Bostar encouraged members to include a potential new reservoir between Lincoln and Omaha being considered by state senators in their recommendation, which the group agreed to do.
"One of the things that's come up recently is a renewed interest on the state side for the construction of a large reservoir, a lake, and there are a number of legislators where that's their priority," he said. "They're gonna work on accomplishing that, and there's a decent chance that they'll succeed."
He said he wasn't asking the mayor's advisory council to support building a lake, just to encourage the mayor to explore the impacts and possible benefits it could provide – in addition to pursuing the city's second water source along the Missouri River. That will help ensure Lincoln is at the table during those discussions and show the advisory group considered every option, he said.
Although moving forward on developing a second source is important, Liz Elliott, director of Lincoln Transportation and Utilities, said looking at the potential for even more water sources is always a good idea.
Last session, Bostar introduced a legislative bill requesting $200 million in federal stimulus funds to help Lincoln develop a new water source. That was shaved down to $20 million, which was used to hire Olsson, a civil engineering firm.
Olsson led the advisory council meetings and helped analyze the options. The group's recommendation now goes to the mayor, and assuming she agrees, Olsson will spend the next one to two years finding the best spot to dig wells based on factors such as flooding data, water quality and environmental impacts. Money currently available also could be used for initial permitting and easements.
Water is now pumped about 27 miles from Ashland to Lincoln. If the city pumps water from the Missouri it will travel 45-50 miles.
The existing piping system and pumping station in Ashland was built in 1932 and will provide enough water for Lincoln for another 25 years, but Gaylor Baird said in June that it was important to begin planning now.
Although the official launch of what the city is calling Water 2.0 happened last year, Lincoln has been saving about $2 million annually for identifying a second water source and has about $15 million set aside.
Elliott said those who built the Ashland system thought 50 years into the future, and it's important to look at least that far ahead now, which was a priority of the advisory council.
The second source would accommodate population growth of up to 400,000 people by 2048, as well as additional commercial and industrial growth.
Lincoln now uses an average of 35 million gallons per day, which is projected to increase to 58 million gallons per day in 2048.
But summer demand really drives the need for a second source, Elliott said. Average use on summer days approaches 58 million gallons now. That summer usage is expected to climb to 105 million gallons per day in 2048.
Other alternatives considered by the advisory council included expanding the existing wellfield on the Platte, which was the cheapest of the options at $710 million, but offered no redundancy – the ability to offer a second source independent of Lincoln's existing source. It also didn't have sufficient supply to last beyond 2075.
The council also considered building an off-channel reservoir or interconnecting with the Metropolitan Utilities District serving the Omaha metro area. The latter choice presented a number of governance issues. The group explored contracting with MUD or creating a joint public agency, but that would have given Lincoln much less control over rates and water restrictions during emergencies. 
The group also looked at using surface water from the Missouri River, which would have required a different treatment process than the one used for groundwater.
The options included treating both surface water or groundwater at the new facility along the Missouri River and piping it directly to Lincoln; or sending the surface or groundwater to Ashland to be treated before it went to Lincoln.
Among the downsides of sending untreated water to Ashland is that the city would still be dependent on the Ashland site, nor would it have the ability to serve surrounding communities.
The group had a scoring system to evaluate each option based on seven factors: reliability, governance, life cycle costs, environmental stewardship, implementation and operations.
The lowest scoring option was the off-channel reservoir. Digging wells on the Missouri and sending raw water to Ashland for treatment scored second-highest.