Lincoln City Council members unanimously approved a Lincoln Electric System rate schedule that bills residents at the same rate for electricit…
Vaping shop owners and representatives asked the Lincoln City Council at a meeting Monday to shelve an ordinance adding e-cigarette use to the…
The 53,000-member Nebraska Farm Bureau on Monday endorsed Republican Sen. Ben Sasse's bid for reelection to a second term in 2020.
Larry Hudkins and other farmers who joined him in opposing a proposed Lancaster County wheel tax aren't celebrating the concept's political demise.
The Lincoln-Lancaster County Planning Commission late Wednesday voted in favor of a scaled-down apartment complex in northeast Lincoln.
The last year felt like a decade to Tracy Von Busch and her husband, Mark, co-owners of Virginia's Travelers Cafe at 3820 Cornhusker Highway. 
The Lincoln-Lancaster County Planning Commission on Wednesday narrowly voted in favor of changing the county's zoning code to add rules and re…
City contracts to build the 14th Street and Old Cheney Road roundabout could be adapted and protect taxpayers if a petition drive succeeds in …
As Lincoln officials prepare to unseal bids for construction of the 14th Street, Old Cheney Road and Warlick Boulevard project Friday, a new g…
Lancaster County Commissioner Roma Amundson has made her reelection bid official by filing to represent District 4 for a third term.
City officials hope to add a new tool to their arsenal when it comes to encouraging the development of affordable housing projects.
Lancaster Event Center staff have set about roping as many relatives of rodeo competitors into Lincoln next July for the city's first go-round…
Crews will begin removing the tops of trees along the route of the South Beltway in December.
A change in state law five years ago snuffed out the ability for Lincoln to follow Omaha's decision to add a tax on vaping products. 
A plan to install a bicycle rental dock in the Haymarket has a store manager and building landlord pushing back against the city. 
A $28 million, 153-unit apartment building at the corner of Cotner Boulevard and P Street received the green light from the Lincoln City Counc…
The Lincoln City Council has formally adopted a plan to spend the largest possible portion of proceeds from the new city sales tax on fixing e…
It appears there's support for an ordinance before the Lincoln City Council banning vaping inside public places and businesses.
Mayor Leirion Gaylor Baird marked her sixth month as Lincoln's leader last week by talking about the future of the city's water supply and com…
The father of a 2-year-old Lincoln boy killed last year when a gust of wind flipped a jumping pad he and his sister were on has filed a wrongf…

Tabitha Health Care Services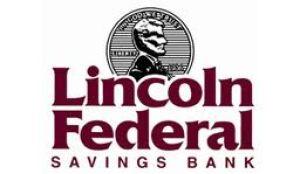 Lincoln Federal Savings Bank

Kyle Clouston started running the tree-lined trails of Wilderness Park with his Lincoln East High School cross country team 20 years ago, and …
Mayor Leirion Gaylor Baird's enhancement of a city policy outlawing discrimination against workers and job applicants strengthens workplace pr…
How important would amenities such as retail shops, an indoor waiting area, covered boarding platforms, Wi-Fi, USB-charging stations and acces…
The Lincoln City Council on Monday signed off on an 150-acre annexation that aims to add 50 homes, more than 1,100 apartments and 850,000 squa…
Lincoln Mayor Leirion Gaylor Baird announced a new anti-discrimination policy Monday that prohibits discrimination against city employees on t…
It's not easy for urban and rural senators to reach consensus on broad tax reform.
City officials want to change city code to help keep Lincoln's free, public recycling sites clean, discourage dumping trash and encourage use …