She acknowledged the more than 800 complaints the city received after a winter storm Jan. 17 made a mess of residential streets.
Mayor Leirion Gaylor Baird has tapped Assistant City Attorney Liz Elliott to lead Lincoln Transportation and Utilities, the city's largest dep…
"I feel like, honestly, we're a small army that's doing a great service to the revitalization of Lincoln" one short-term rental property owner said.
This year, bikers, hikers and horses will share Wilderness Park with three construction crews, building more than $2.5 million in bridges.
Lancaster County commissioners on Thursday agreed to explore using a different search firm to find a chief administrative officer after the bo…
Lancaster County Board Chair Sean Flowerday was shocked at the news Rick Hoppe would not be accepting the board's job offer. 
Currently, much of the area is what amounts to an urban acreage with a house and outbuilding.
The owners of a campground planned for U.S. 77 and Davey Road withdrew their requests to build the 150-site recreation area Wednesday.
Last year, Lincoln officials nixed a hard-and-fast snow-plowing policy requiring at least 4 inches of snowfall before crews would plow residen…
The concessions include reducing the capacity for longer-term guests.
More than 155,000 ballots are on their way to registered voters for the Feb. 11 special election on a $290 million bond issue for Lincoln Publ…
Former Lincoln mayoral chief of staff Rick Hoppe turned down a job as Lancaster County's chief administrative officer Monday to remain in his …
Hundreds of people clamored Monday for city officials to do something to reduce the slickness of Lincoln side streets, which transformed into …
Board member Deb Schorr said she's seen Rick Hoppe have success in a number of situations. "I have also seen his Democratic activist side."
City planning officials want to know how residents want Lincoln and Lancaster County to grow over the next 30 years, as projections show the p…
Beginning Wednesday, preliminary valuations for Lancaster County for 2020 will be available online. See what the taxing entities are in Lincoln.
The mother of a 14-year-old Lincoln boy killed when a stolen SUV crashed during a December 2018 police pursuit has accused Lincoln police and …
Most home values in Lancaster County will remain unchanged this year, but the county assessor will be revaluing some commercial land to match …
The first day to submit applications for an early ballot at county offices is Monday, according to Secretary of State Robert Evnen.
For the first time, the city is asking whether residents believe Lincoln is prepared for extreme weather events.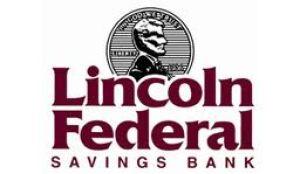 Lincoln Federal Savings Bank


Tabitha Health Care Services
Three candidates were interviewed, but none were offered the job, according to the city.
Lancaster County is one step closer to instituting strict rules for siting livestock operations in rural areas.
Chateau Development, which owns several apartment complexes in Lincoln, wants to build what it believes would be its "flagship complex," attor…
Renovation plans include replacing dilapidated pipes and adding lighting as well as reducing the size of the basin, putting in a shaded seatin…
The cost of the project has been estimated at about $43 million, qualifying it for more than $5 million in TIF.
A Lincoln resident proposed a three-term limit on City Council members to the city's Charter Revision Commission. Do you think there should be…
A Capitol Beach resident believes proposed rules on short-term rentals could stop the rental properties the neighborhood's lawsuit hasn't yet …