No announcements yet, but the two-term lawmaker says "it's tracking that way; it's more likely than not."
With no new coronavirus deaths reported Friday, the local pandemic death toll remained at 178. 
Republican John Olsson and Nicki Behmer, an independent, are the first candidates to announce plans to seek one of two open seats.
"We now need to return our focus to the basics, shore up our foundation and put taxpayer dollars toward basic services without raising taxes,"…
"I want to continue to be a voice for working people, a voice for those who too often are not included in conversations about how best to grow…
The Health Department identified the deceased as a man and woman in their 80s who were both hospitalized.
The likely property value changes and steady, higher-than-projected growth in sales tax revenues has made the city's budget forecast less gloo…
"We believe this will reduce wait times for everyone, increase efficiency and help with COVID safety precautions," County Treasurer Rachel Gar…
Health Department staff fear that the reversing trends that allowed for easing of restrictions last month may be heading in a concerning direc…
Lincoln Mayor Leirion Gaylor Baird and city officials will provide a coronavirus update at 3:30 p.m. Tuesday.
Project officials project the $200 million casino and resort complex could bring 925 jobs to Lincoln and generate as much as $15 million annua…
Carrie Herrera and Brittney Hodges-Bolkovac were nominated by Mayor Leirion Gaylor Baird to fill seats added to the now nine-member board. 
"We must stay united and not be divided by this resolution," Councilwoman Tammy Ward said. "We cannot afford to do otherwise, especially after…
"I wish that the public could see and know the hearts and the skills of our command staff, officers and our agency as a whole," Police Chief J…
As legal challenges mount, the City Attorney's Office filed 20 new cases involving alleged violations at 10 Lincoln businesses.
There have now been 171 Lancaster County residents who have died from the disease.
"This (resolution) doesn't accomplish what the councilman said is his objective," mayoral Chief of Staff Jennifer Brinkman said. "In reality, …
Health officials identified the deceased as a woman in her 80s in an assisted living facility and a man in his 80s who was hospitalized, the r…
In a year of protests and the pandemic, city government reporter Riley Johnson picked the five stories that changed local politics.
The deaths were a woman in her 80s, a woman in her 70s, a woman in her 40s and a man in his 50s, according to the Lincoln-Lancaster County Hea…

Tabitha Health Care Services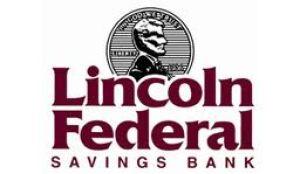 Lincoln Federal Savings Bank
The Lincoln-Lancaster County Planning Commission gave the initial go-ahead to a project with 182 single-family homes and 328 town homes on 137…
With an additional 241 lab-confirmed cases in the county on Wednesday, the total number of cases to date climbed to 23,667, the department reported.
What happened inside the Capitol where rioters took over the secured building for about four hours wasn't fully clear to Fanchon Blythe and he…
The storm's cost hasn't been calculated yet, because invoices from contractors have to be reviewed and tabulations of city employee hours plus…
"This past week we have continued to see indicators moving in the wrong direction," Lincoln-Lancaster County Health Department Director Pat Lo…
Hoppe Homes wants to build approximately 100 rental units at about 36th and Q streets that would be reserved for low-income renters.
Lincoln Mayor Leirion Gaylor Baird will provide a coronavirus update at 3:30 p.m. Tuesday.