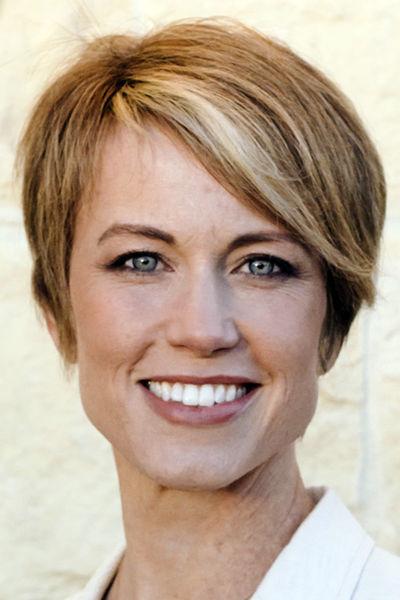 Leirion Gaylor Baird didn't have political ambitions as a young woman beginning her college education at Yale University.
But her four years there set her on a path that led to Lincoln and her quest to lead the city.
"I didn't know what I wanted to do," said Gaylor Baird. "I just always followed my interests."
Raised in Portland, Oregon, by public school teacher parents, Gaylor Baird grew up in a barn remodeled into a funky house with her younger sister and three step-sisters.
Her family camped together and drove around in "The Luxury," a sarcastic nickname for a car with different-colored doors.
She stepped on the Ivy League campus in 1989, a public high school graduate among many prep school products. 
Gaylor Baird studied history at Yale and classes on American politics, public policy and the country's civil rights movements stirred her.
She played intramural basketball and befriended her future husband, Scott, there.
When she graduated in 1993, she went to work for the international management consulting firm A.T. Kearney, which put her to work in Chicago and New York.
The high-paying, grueling job left her little time for life outside of work. She made time to mentor a girl in Harlem. But otherwise her social life revolved around rollerblading with friends -- around the corporate campus, she said.
But the job afforded Gaylor Baird the means to pay off student loans and return to New Haven, Connecticut, to work at an AmeriCorps-funded nonprofit geared toward helping mentor high school students from poor families.
In 1996, she rallied in Washington, D.C., at Stand for Children, organized by activist Marian Wright Edelman.
She furthered her studies on families and children at Oxford University in England, writing her thesis on parental leave policies, she said.
You have free articles remaining.
Then she moved to San Francisco where she went to work as a budget analyst for the city.
Her husband followed her there and the newlyweds, who commuted together, spent hours stuck in traffic.
They decided they didn't want to make a permanent home in the high-priced Bay Area.
In December 2002, they moved to Lincoln, where her in-laws lived and her husband -- part owner of a software company -- had an attractive job opportunity, she said.
They had a 4-month-old, and she focused her time on being a mom first, she said.
But soon she began volunteering at the Lincoln Children's Museum and for Friends of the Pioneers Park Nature Center.
She kept volunteering and ultimately accepted an offer by Mayor Chris Beutler in 2007 to serve on the city-county Planning Commission, where she reveled in helping shape the city's future.
"What I love about living in Lincoln, it's a place where you can make a difference," the 47-year-old said, noting she's lived here longer than anywhere else in her adult life.
Her time on the commission helped propel her to a successful run for an at-large seat on the Lincoln City Council in 2013.
Since then, the mother of three navigates her family life, council duties and volunteer work on an iPhone calendar that marks off time for reading and has a priority alert for sleep. 
With children ages 16, 14 and 10, much of her bonding time comes as she and her husband chauffeur them to their activities and schools. 
Her family attends First-Plymouth Church.
The couple loved coaching YMCA basketball together and they've celebrated many of her husband's birthdays at the Lincoln Children's Museum so their friends with young families can turn out.
She loves what Lincoln offers -- a safe community with strong schools, a mix of city life, a college town and a connection to rural Nebraska.
"We haven't entertained moving because the grass is greener here," she said.