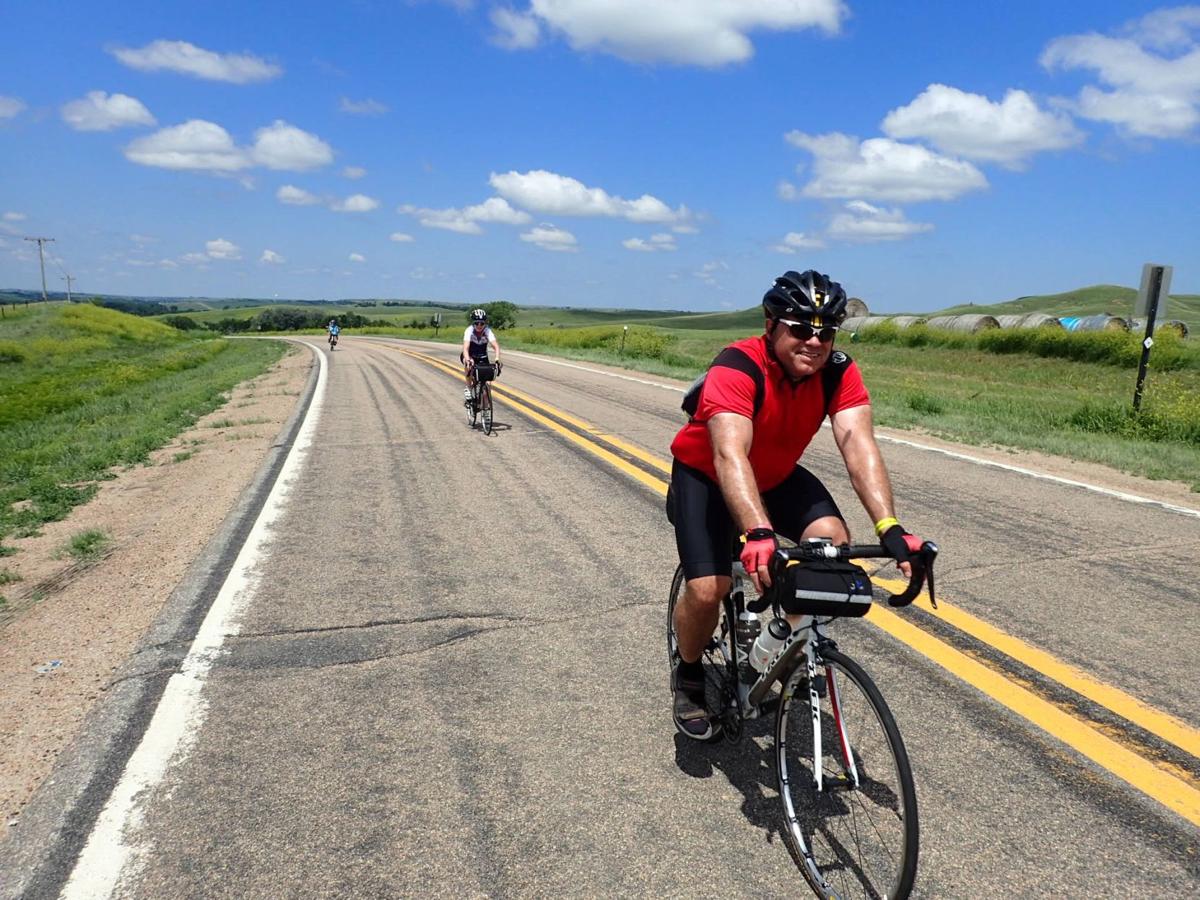 Chris Karstens saw the news on Facebook last year.
His old friends, Charlie and Kim Schilling, were running a bicycle tour.
Karstens met Charlie Schilling in 1993, when he became the facility supervisor at a new arena in Moline, Illinois, and Schilling was the marketing director.
The two men got The MARK going — helping host a multitude of shows, including concerts and sporting events — and forged a friendship along the way.
Then they both moved on. Eventually, Schilling landed in Lincoln as director of booking for Pinnacle Bank Arena, while Karstens made his way a bit farther afield.
Next month, he and his wife, Heather Dawson, will make their way 8,458 miles from Sydney, Australia, to Sidney, Nebraska, to take part in the five-day Tour de Nebraska bicycle ride that begins and ends in the Cheyenne County seat.
The couple return to the Midwest every summer to see family in Iowa and western Nebraska, Karstens said via email recently.
And since he'd been cycling since boyhood and had time to train and a friend at the helm of a bike tour, he signed up to ride.
His wife and in-laws will follow the route in an RV.
You have free articles remaining.
"As far as I know, he will come the farthest," Schilling said.
The Schillings took over Tour de Nebraska in 2018 with help from Susan and Rich Rodenburg of Lincoln, who'd founded the circle tour in 1988.
Last year's ride went north to Niobrara and this year, for the first time, riders will pedal 250 miles through the Panhandle, making their way from Sidney to Kimball to Gering and Scottsbluff before reaching Bridgeport.
"We're in some new territory," Schilling said. "The topography and the landscape is beautiful and scenic. It feels a little southwest."
More than 425 riders from 23 states, Canada, the District of Columbia and Australia have registered for the ride, which includes alternate gravel routes, the Wildcat Hills, Scottsbluff National Monument, Courthouse Rock and Jail Rock and a ride along the historic Lincoln Highway to the Potter Sundry.
"We will go as far as Wyoming on one of the loops Friday," Schilling said.
He's sure his old friend is ready.
After a decade planning Sydney's massive New Year's Eve celebration, Karstens said, he's taking a break to regroup.
Registration closes June 1; 75 spots are still available.