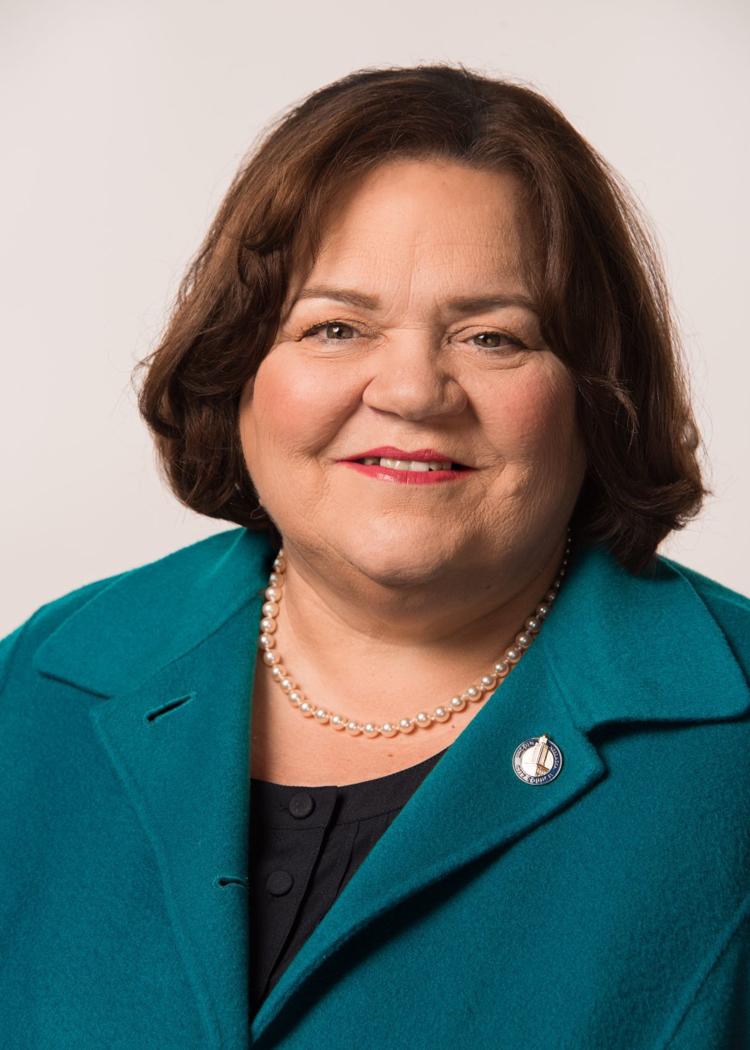 Lincoln Councilwoman Cyndi Lamm believes dreams don't have expiration dates.
Her childhood aspiration to be a lawyer like Perry Mason in the Erle Stanley Gardner books could have fizzled out amid the turbulence of her upbringing.
Even in the years she made her home crashing on friends' couches, sleeping in cars and in a Lincoln barber shop doorway, the high school dropout held tight to her vision.
"Clearly it was in the back of my head, and I knew that I had made choices that distanced me from the goal, but it still remained the goal," Lamm said last week from her campaign office in east Lincoln.
Mentoring and a willingness to take responsibility for her decisions helped Lamm realize her dream and forge the nontraditional path leading to her mayoral campaign, she said.
Her parents each married four times, building a blended family that included 13 siblings, full, half and step.
Growing up in California and Lincoln, she never lived with all of them at once. Negotiating childhood with a varied group of siblings helped her learn to listen, debate civilly and lead through consensus, she said.
But siblings were always coming and going. So at 16, she dropped out of high school and left home, where alcohol problems also contributed to the tumult.
On her own, Lamm did her best to stay out of any trouble that could bar her from making a career as a lawyer.
Even as a homeless 18-year-old, Lamm voted in the 1976 presidential election, casting a vote for Jimmy Carter out of her fury over President Gerald Ford's pardon of Richard Nixon.
She got into the Job Corps, aided by Ed and Lois Weaver, of Weaver Potato Chips, and the couple imparted wisdom she credits with changing her trajectory.
"Cyndi, no matter whose choices got you where you are today, today it's your choices that will get you where you're going tomorrow," the Weavers told her.
Still homeless when she completed the Job Corps, she made better decisions, found work and housing.
At 19, she met her husband, Tim. They had two children and worked sales jobs.
She earned her GED, and when her youngest child was in high school and she was in her late 30s, Lamm enrolled at Southeast Community College.
She continued at the University of Nebraska-Lincoln, graduating with distinction.
While at the Nebraska College of Law in 2004, she clerked for the Nebraska Supreme Court and set her sights to work at the Baylor Evnen law firm, which she knew had many women attorneys and seemed to have a family-friendly climate.
Lamm also had become involved in the Lancaster County Republican Party following her own analysis of the party platforms.
Growing up, she idolized Ronald Reagan and admired the life and work of Eleanor Roosevelt, she said.
In 2014, she decided to run for Lincoln's City Council after striking out in her attempts to recruit a candidate to enter the race to replace Doug Emery in representing northeast Lincoln.
She and her husband attend Christ Place Church.
Together, the self-proclaimed "foodies" enjoy trying dishes at new Lincoln restaurants and taking in movies on $5 night, she said.
But among her favorite pastimes is sitting on her porch (when the city isn't blanketed by snow) and sipping a cup of coffee.
Six of her eight grandchildren live on her block, and her younger granddaughters will spot her outside, wave, smile and venture over, she said.
Her grandchildren, ages 6 to 22, are front of mind when she thinks about why she wants to be mayor, she said.
"I want to have a city where it's safe, it's prosperous, it's vibrant and there's opportunity for every individual and every business to succeed," Lamm said.
"I want my grandkids to want to stay in Lincoln, Nebraska."