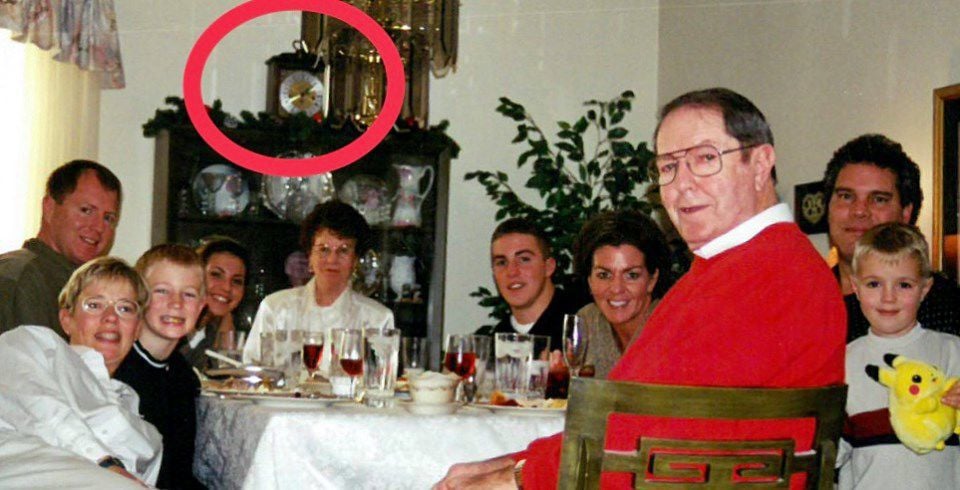 Former Lincoln resident Jamie Maser remembers her grandfather picking her up as a little girl to see the antique clock sitting on the cabinet in the dining room of her grandparents' home. 
"He would hold me up and point and say 'This is your clock. When we go, you'll look back on it and remember all the wonderful times we had,'" she said. 
Maser's grandfather, Stan Rodenburg, died in 2002. She still vividly remembers all of the memories she shared with him, but the clock promised to her by her grandfather that had been in her family for 40 years was accidentally sold in a tag sale hosted by Those Girls between Sept. 7-8. 
Maser's grandmother, Ruth Rodenburg, recently moved from her longtime home to a retirement community. Maser said her grandmother probably didn't even realize the sentimental value the clock held and didn't think twice about putting it up for sale. 
"It was just an oversight, a total accident," Maser said. 
Maser said she hasn't told her grandmother about the missing clock yet.
 "I don't want to hurt her feelings," she said. 
Maser lives in Cedar Rapids, Iowa. Because she lives so far away, she didn't have the chance to claim the clock before it was put up for sale. 
"When everything went on sale, family came over to pick what they wanted to keep," she said. "Since I live out of town, it never occurred to me to come pick up the clock." 
For Maser, the clock represents the lifelong relationship she shared with her grandfather. It represents the summers she spent learning the ins and outs of the local Dairy Queen her grandparents owned.
It represents the final months of her grandfather's life, when she moved in while attending college and always shared a wave and a "good morning" with her grandfather as she passed through the den. 
"I have such awesome memories of my grandpa," she said. 
Maser said she was surprised by the level of support she received after posting about the missing clock on Facebook on Sunday. 
"I am shocked and humbled that anybody would care," she said. "I'm not really sure what to do about it; I didn't expect the post to spread." 
Maser doesn't have any leads on who may have purchased the clock, but she's hoping whoever did taps into their "Nebraska Nice" gene. 
"I'm just waiting, impatiently," she said. "I'm just hopeful that somebody sees it." 
Get local news delivered to your inbox!
Subscribe to our Daily Headlines newsletter.