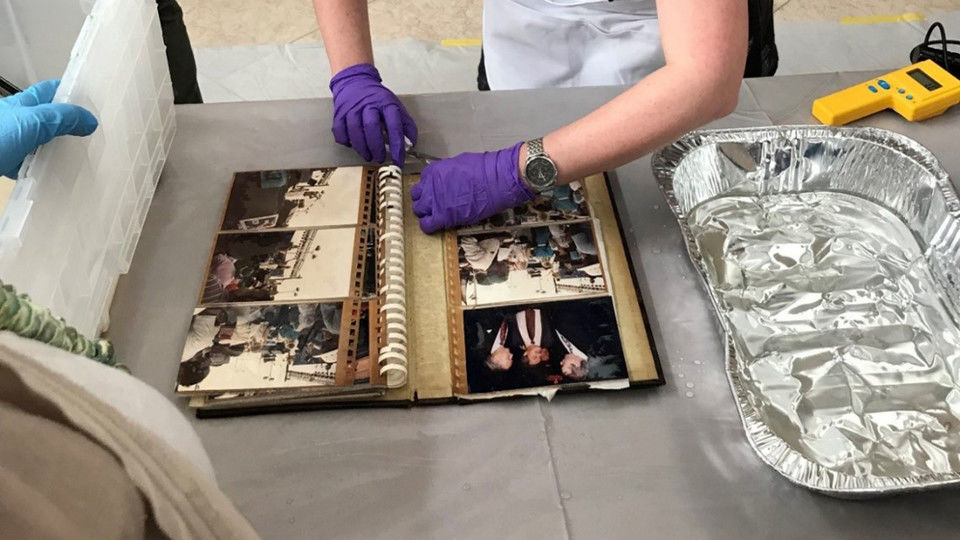 In recent weeks, countless Nebraskans have lost more than just their homes. Many have discovered damaged personal heirlooms such as artwork, family photos and personal papers that they don't know what to do with. 
Sunday afternoon at Morrill Hall, about a dozen people gathered for a workshop to address this issue and to learn how to preserve their damaged property. 
"We're hoping to teach people how to save any of the objects that they may consider 'lost,'" said Katelynn Averyt, the disaster response specialist at the Smithsonian Cultural Rescue Initiative. "The ideal thing is to give them the techniques and the tools and show them how to go about taking care of some of their personal items."
You have free articles remaining.
Averyt, along with a few other employees with the Smithsonian Cultural Rescue Initiative, traveled to Nebraska from Washington D.C. to hold multiple workshops in Kearney, Omaha and Lincoln. 
Over the past few days, they've heard of many local residents who are desperately trying to salvage what they can of their personal belongings. 
"Everybody just has so many great stories," Averyt said. "It's so heartbreaking to hear about people losing family photos, heirloom objects, quilts and even wedding dresses."
It's the hope of the initiative to help people understand that some of their damaged items may be salvageable.