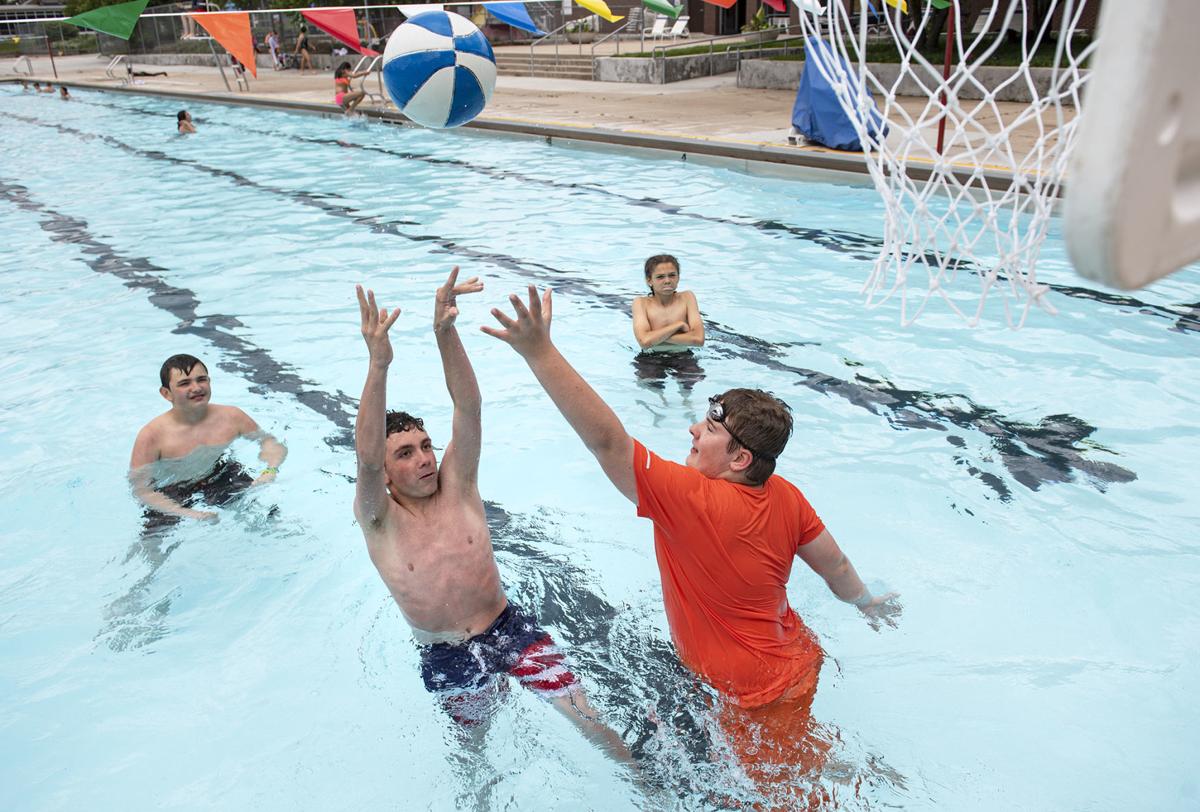 Five Lincoln public pools — Arnold Heights, Ballard, Belmont, Irvingdale and Woods — will open to the public in a limited capacity on June 15.
Lincoln Mayor Leirion Gaylor Baird made the announcement at her Friday coronavirus news conference. The number of pool openings were held at five, she said, because of limited resources. The pools that were selected provide an even geographic distribution across the city.
The pools will open for 90-minute swim sessions at 12 p.m., 2 p.m. and 4 p.m., Gaylor Baird said. High-touch surfaces around the pool and in the restrooms and showers will be disinfected between sessions.
Lincoln Parks and Recreation Director Lynn Johnson said a limited number of patrons will be allowed into each of the facilities to allow for proper social distancing both in and around the pool. Swimmers will be admitted on a first-come, first-served basis, and signs will be posted when facilities are full.
Upon arrival, pool staff will take temperatures, names and phone numbers from patrons in case contact tracing is needed, Gaylor Baird said. Swimmers will be required to shower in their bathing suits before entering the pool, and face coverings will be required while swimmers are waiting to check in.
Private pool rentals will not be available this summer, the mayor said, but evening family swim times, water fitness classes and learn-to-swim programs may become available later in the season. Practices for swim and dive clubs will be held at Woods Pool, she said. Those times will be posted online.
Gaylor Baird said opening the pools was a difficult decision. The mayor and her staff weighed public health concerns and the morale of the city's youth. They also took guidance from state and regional resources.
Get local news delivered to your inbox!
Subscribe to our Daily Headlines newsletter.