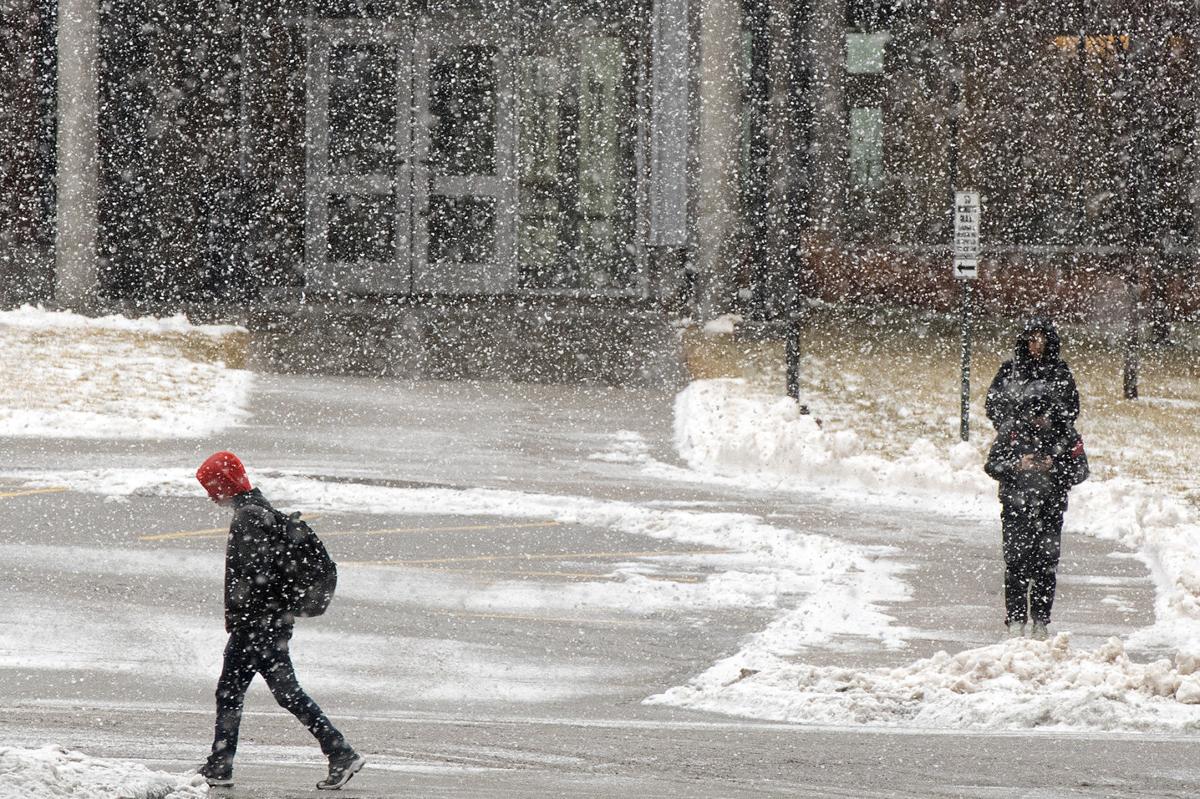 Get ready, Lincoln, for some big changes in the weather.
After a gloomy January that was wetter and a bit warmer than usual, the weekend will bring a taste of early spring, with the National Weather Service forecasting a high near 50 degrees in Lincoln on Saturday and close to 60 on Sunday.
However, that big warmup will disappear as quickly as it arrived, and Lincoln could be in for a prolonged period of cold and snow.
"We're going to start next week with a snowier pattern," Ken Dewey, a University of Nebraska-Lincoln climatologist, said Thursday on Jack Mitchell's morning show on KLIN-AM.
Dewey said he's seeing chances for "significant snowfall" over the next couple of weeks, although he said it's unlikely to be on the scale of last February, which was the second-snowiest on record in Lincoln with more than 23 inches of snow.
The weather service forecast calls for slight chances of snow Monday and again Tuesday night. High temperatures next week are forecast to be in the 20s and 30s.
In addition to the snow, Dewey said there is a good chance for some very cold weather toward the middle of the month.
"Cold air has been held up in the Arctic all winter," he said on the radio show, but models are showing it moving farther south mid-month.
If that happens, it will lead to much colder temperatures, he said.
The weather service, in its long-term forecast through Feb. 21, gives eastern Nebraska a slightly better than 50-50 chance of colder-than-normal weather.
Lincoln has not seen much cold weather so far this winter.
The average temperature in December was nearly 6 degrees above normal, and despite the fact that Lincoln has hit 40 degrees only once since Jan. 9, the month overall was about 2 degrees above normal.
That's thanks in large part to cloud cover for much of the past two weeks, which, while it kept daytime highs below 40, also kept the nighttime lows much higher than normal.
Though the average high temperature for the month was right around the normal of 35, the average low for the month was nearly 4 degrees above normal.
In January, Dewey said, Lincoln has been pretty much "spot-on" for high temperatures and snowfall compared with the average, while morning lows have been "amazing."
It was much wetter than normal in January, with twice the normal amount of precipitation. However, because temperatures were above normal for most of the month, much of that fell as rain rather than snow.
Lincoln officially got 5.5 inches of snow for the month; the average is 5.4. For the winter season so far, the city has seen just less than 10 inches of snow, less than the average for this time of year of just more than 14 inches.
Photos: Nebraskans tough it out during snowstorms through the years