GREENWOOD — The chocolate factory on the edge of this small town has plenty to celebrate this Valentine's Day.
In addition to Baker's Candies marking 32 years in business with the holiday, the family-owned company recently was named a recipient of the Peter's Chocolate Award of Distinction, a national award given to just 12 confectioners in the U.S.
Todd Baker says it's all because of the chocolate meltaways.
"We make them better here than anywhere else in the world, so it was really for that reason we were given the Peter's award," he said.
His father, Kevin, opened the Baker's Candies store in 1988 after a career in the aerospace industry. He mass produced missiles for the U.S. defense department during the Vietnam War, then was looking for a job during the 1970 recession when the candy industry was booming, said Todd Baker.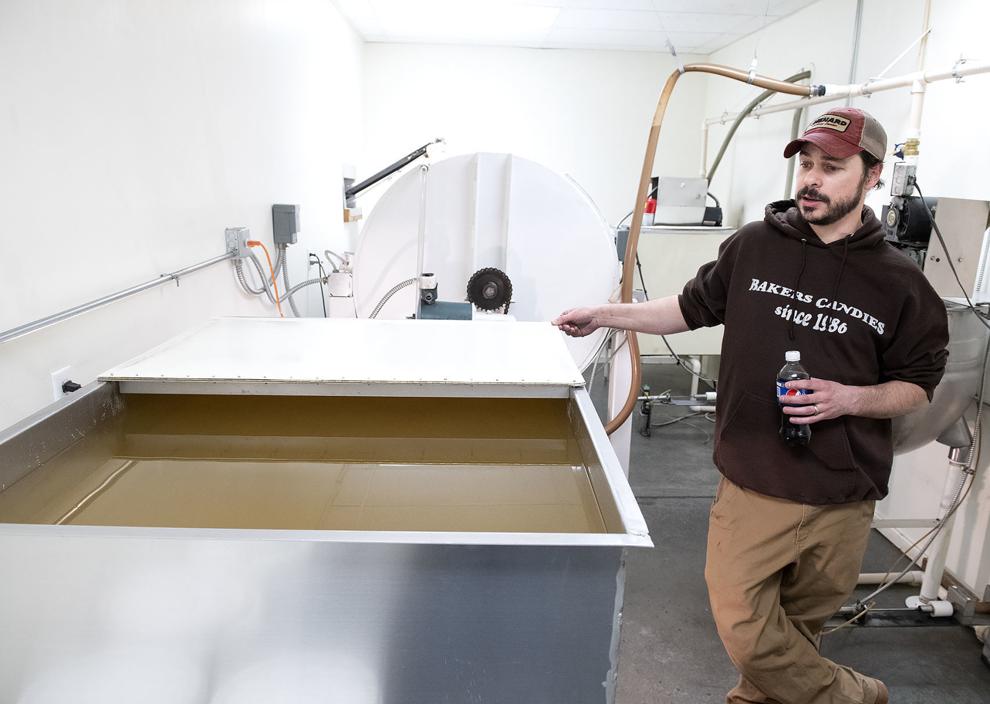 "Dad started inventing candy equipment and he just geeked out about the gourmet chocolate industry, because you had this entire industry that was still almost untouched by the Industrial Revolution," he said.
So Kevin Baker started inventing machines for local chocolate factories until deciding to start one of his own.
"We were the very first candy company in the history of the world to start with a 100%, fully automated, custom manufacturing process and no recipe," Todd Baker said.
Virtually every candy company in the world started with a recipe, he said.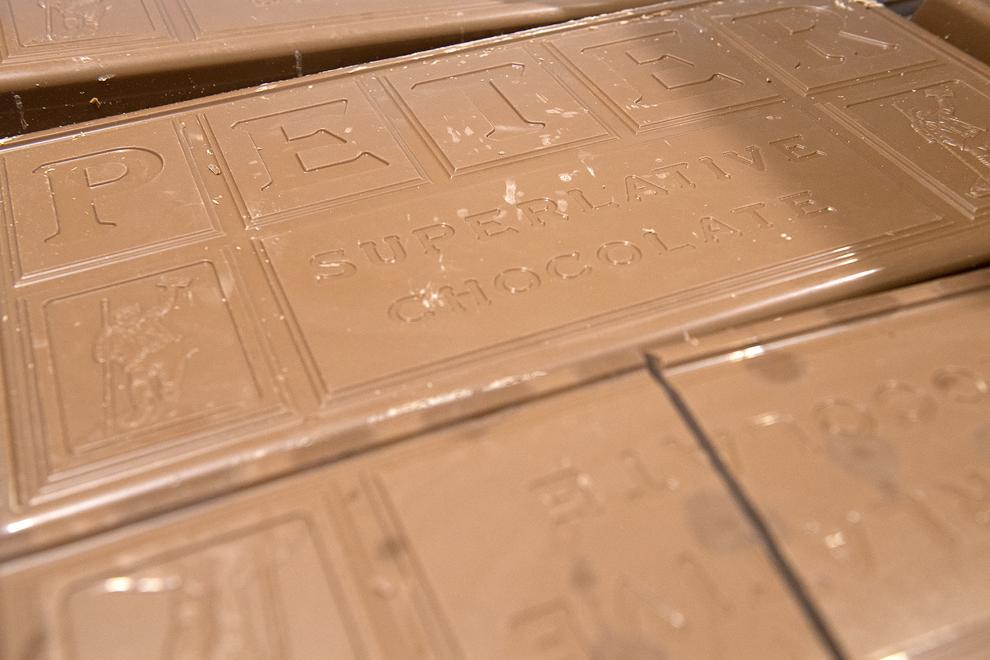 "Your grandma had a recipe for candy and people liked it, so they made more of it," he said. "They started to figure out ways to make bigger batches, and companies were born from what started as a recipe. Our story is really unique because actually that's not our story at all."
What makes Baker's Candies unique is also what got them nationally recognized by Cargill's Peter's Chocolates, said spokeswoman Kate Wadman.
"We at Cargill established this award for our Peter's Chocolate brand because we really wanted something that could recognize our customers for their innovative and pioneering efforts to keep creativity in the industry," she said. "Baker's Candies really exemplifies that."
This is the inaugural year of the award. Along with the recognition, the recipients and recipes are also featured in a Peter's Chocolate 2020 calendar.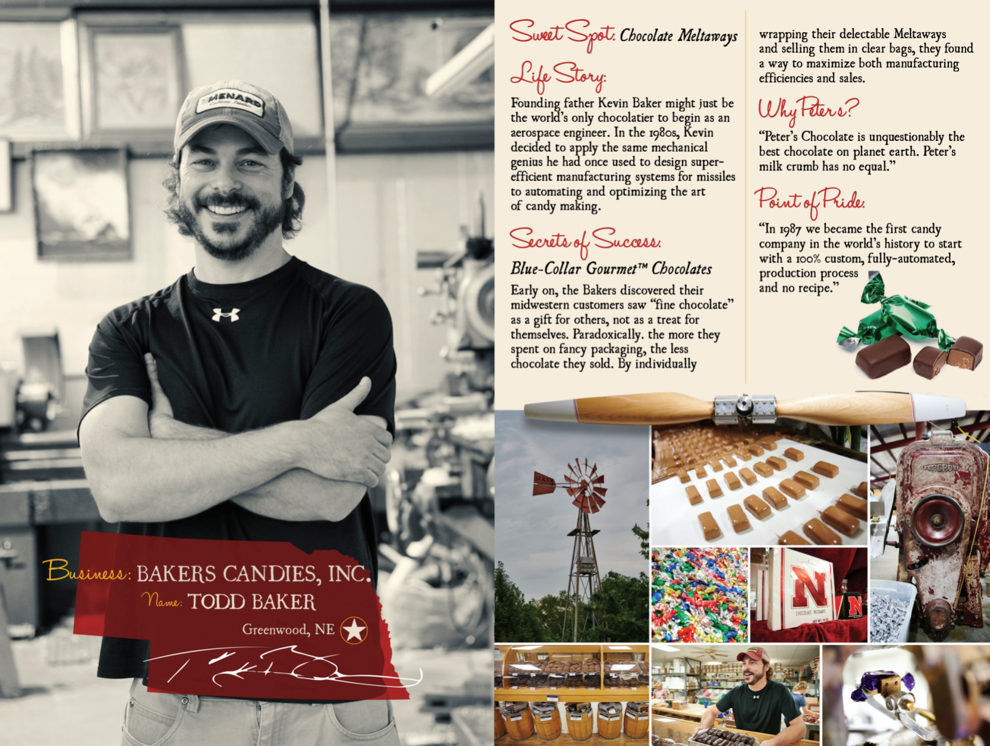 "We really wanted to recognize the innovation," Wadman said. "We have been noticing our customers doing awesome things and wanted to bring attention to that and wanted to thank them for using Peter's Chocolate as their vessel to do so."
Baker said he and his family are honored to be recognized by Peter's Chocolate and credited winning the award to the roots of the business.
"This has become our family trade," he said. "It's not only our livelihood, but it's our passion. It is a part of our family's identity."