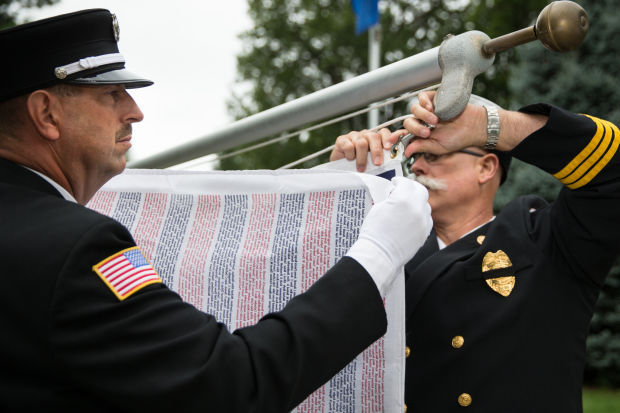 The annual Patriot Day program on Friday will remember those killed in the Sept. 11, 2001, terrorist attacks.
Dr. Christine Emler, who was running in the 2013 Boston Marathon when a terrorist bomb went off, will be the guest speaker.
Bring chairs for the event, which begins at 11 a.m. at the Veterans Memorial Garden in Antelope Park. If there is inclement weather, the program will move inside to Auld Pavilion.
The program, which is free and open to the public, will include a short ceremony thanking the Woodmen of the World group for a new flagpole for the garden.