Well, that was quite a ride, through a pandemic and a windstorm, to a city of RVs, 2,040 horses, 1,623 competitors and a rodeo event the likes of which Lincoln had never seen.
In the end, the National High School Finals Rodeo at the Lancaster Event Center Fairgrounds in July was a break-even venture, officials said, but the event — and all the hardships leading up to it — made several things clear.
"It taught us that even in the hardest of times, we can put on a first-class national event," said Kendra Ronnau, president of the Lancaster County Agricultural Society, which manages the event center. "It taught us that the citizens of Lincoln, Lancaster County and the whole state of Nebraska want these kinds of events."
The University of Nebraska-Lincoln is doing a study to determine the economic impact, but one indicator is encouraging: Lancaster County lodging tax collections hit a record $456,527 in July, said Jeff Maul, executive director of the Lincoln Convention and Visitors Bureau.
That's a 141% increase over July 2020 ($189,564), which was down because of the pandemic. But it was still 36% higher than July 2019 and 12% higher than the past record in 2016.
The rodeo — like some other groups the event center attracts — tends to draw people who stay longer, LEC managing director Amy Dickerson said.
During the weeklong event, the university coordinated many campus visits with contestants' families.
In addition to the rodeo from July 18-24, Maul said the National High School Athletic Coaches Association convention and pent-up demand to travel before school started drove those record lodging numbers.
The rodeo brought something else into focus, too, Dickerson said: The center can't continue to host such "state-impact" events without a regular source of revenue beyond property taxes that now fund the ag society budget.
"It's a very specialized industry," Dickerson said. "It's not a moneymaker. If it was there'd be a bunch of private companies that would run event centers. ... Warren Buffett would have a chain of event centers."
The Lancaster Event Center broke even on the rodeo itself, drawing about $1.3 million in revenue from ticket sales, booth rental from 102 trade show vendors, fees charged for 1,369 campers, food and beverage sales and a few sponsorships, Dickerson said.
Officials had hoped to bring in about $200,000 more, which would have allowed them to pay down a portion of the $660,000 they spent on chutes and sorting pens, and panels that surround two new arenas.
That was money the ag society spent on upgrades, in addition to the $7 million in lodging tax revenue from the county it used to build a grandstand and expand its campground by 1,050 pads. That doesn't include the construction staff the event center hired to do plumbing and electrical work, or the "sweat equity" of staff that did landscaping, stall construction and other assembly of equipment for the rodeo.
The UNL study will help pin down how many people came to the event and how long they stayed, though organizers estimated it would draw between 30,000 and 50,000 people.
Dickerson said they know this much: The event sold 2,800 multi-performance wristbands, primarily to family and friends of contestants, and local or area spectators bought the bulk of the 19,066 individual rodeo tickets — both record numbers for the rodeo.
Dickerson attributes that showing to the marketing campaign, which won a Nebraska Tourism Industry Award. Nebraska Tourism also gave the rodeo its Outstanding Event award last week.
Positive indicators of a successful event aside, breaking even on operational costs isn't the whole story.
Take a wider view of the past 18 months — when the pandemic largely shut down operations for 5½ months and prompted 241 events to cancel — and the event center has lost about $6 million in expected revenue.
Among those 241 canceled events were the 2020 National High School Finals Rodeo and the Family Motor Coach Association's RV Club International Convention and RV Expo, which was supposed to come in August of last year.
The RV Club will bring its event to Lincoln next summer, Dickerson said, but it was still a loss of expected revenue from more than 2,000 RVs and hundreds of staff and vendors expected to attend.
With no events, the event center had to furlough most of its part-time staff, leaving 20 core staff members to maintain the grounds and prepare for the rodeo, she said. Once the center partially opened, they helped put on community pandemic-related events such as food distribution efforts and vaccine clinics.
On top of that, just days before rodeo participants started arriving, a windstorm — Dickerson said the twisted metal indicated a tiny tornado hit the event center — damaged about 60% of the 1,600 horse stalls set up outside.
She estimated event center damage at close to $500,000, including not only property damage but the overtime it cost to put everything back together.
"We were still (rebuilding) the last 150 stalls as the kids were moving in," she said.
Staff worked nonstop, and community members, county board members and business employees showed up to donate their time and expertise.
"I mean, we just couldn't have done it without the community," she said.
They're still negotiating with the insurance company, but Dickerson is hopeful that most of the losses will be covered.
The event center was able to cover some of the $6 million in revenue losses from canceled events with about $1.7 million in federal pandemic relief funds. That allowed the center to keep its 20-member staff to prepare for the rodeo, followed by the 150th county fair, she said.
The event center also got a COVID-19 small business loan for $150,000 and is expecting to get another $350,000, though unlike the other pandemic relief, it will have to pay that money back.
The center also plans to apply for some of the American Rescue Plan money funneled to the state, she said.
Investing pandemic relief money into tourism can help the community recover — something the rodeo illustrated, Dickerson said.
Case in point: Hangars Cleaners, which cleaned contestants' jeans and shirts, was able to pay overtime and give out more than $2,000 in bonuses to its employees, who the company had struggled to pay when business stalled because of the pandemic, said company president Carl Rohman.
The Amigos near the event center also gave its employees bonuses for keeping food flowing out the drive-thru window during the busy rodeo week, Dickerson said.
Looking ahead, she said, the community has a decision to make: If Lincoln and Lancaster County wants to continue to host events with a broad economic impact, like the rodeo, it will have to commit to another revenue stream to help support what is now a 20-year-old facility.
"We have got, as a community, to figure out how to support this fairgrounds more," she said. "People want to come to Lincoln, they want to come to Nebraska. But we have to decide, does this fit our priority of what we want in our Capital City, our agricultural state? It's kind of a neat opportunity to stitch urban and rural together."
In part because of the improvements made for the rodeo and the success of the event, the demand is there. The event center just hosted its second-biggest horse show of the year and recently fielded a request for a 700-stall show from Minnesota. 
"This is the kind of thing we hear about all the time," she said. "We don't have to market, we just take phone calls."
The ag society levies a property tax for its general fund and capital improvements, as well as a levy to pay off bonds from an earlier expansion. The combined general fund and capital improvement budget is $419,500, but about two-thirds of that is used for the county fair and the rest goes to maintenance and upkeep, Dickerson said. Any events beyond the fair pay for themselves.
"We run on a break-even basis," she said.
The tax rate, capped by a state-imposed lid, hasn't kept pace with inflation, she said.
Ronnau said the county made a decision that it wanted to keep its event center open all year, and expand the facility, but that decision didn't come with more money.
"We've been asked to do way more with no more," she said.
The facilities are now a $24 million investment and because much of it is 20 years old, it requires more maintenance. Dickerson said the center should be spending $800,000 a year on maintenance and basic upgrades, she said. That's impossible now.
Tim Kenny, retired executive director of the Nebraska Investment Finance Authority who has been advising Dickerson, said having more steady revenue allows the center to offer a wider variety of events because not all of them would have to generate revenue, he said. It can also allow them them to finance improvements over time.
Ronnau said to attract bigger events will require more improvements, and the ag society has begun talking with city officials about helping sustain the event center, which doesn't compete with venues such as Pinnacle Bank Arena.
Dickerson said she's not exactly sure what a regular funding stream would look like, but one possibility is a portion of the gambling tax revenue generated once a voter-approved casino at Lincoln Race Course is up and running. The state fair, she noted, is supported in part by state lottery funds.
To keep going, she said, the community needs to be willing to invest in the event center.
"We need more of the community to rally around us," she said. "Just like they did for the storm."
Photos: National High School Finals Rodeo continues to swing in Lincoln
National High School Finals Rodeo, 7.21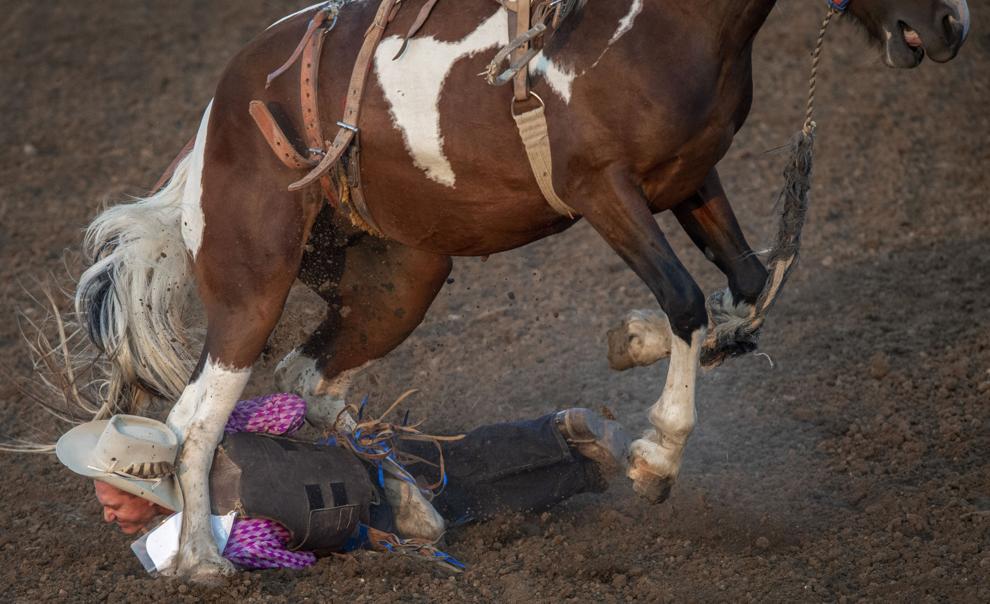 National High School Finals Rodeo, 7.21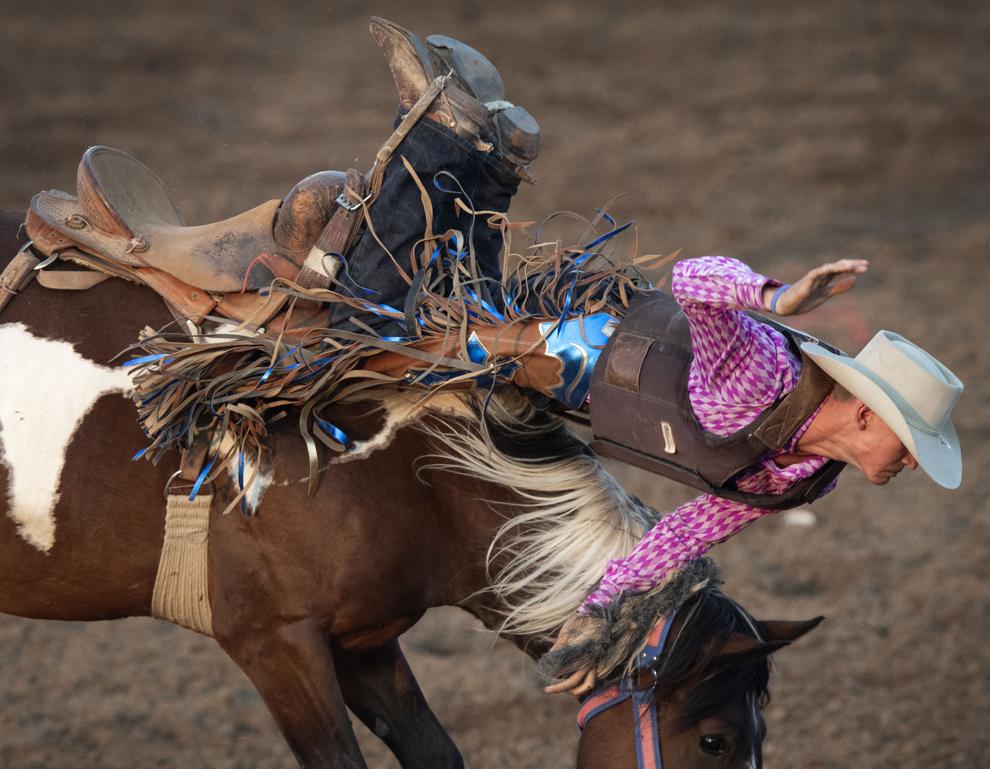 National High School Finals Rodeo, 7.21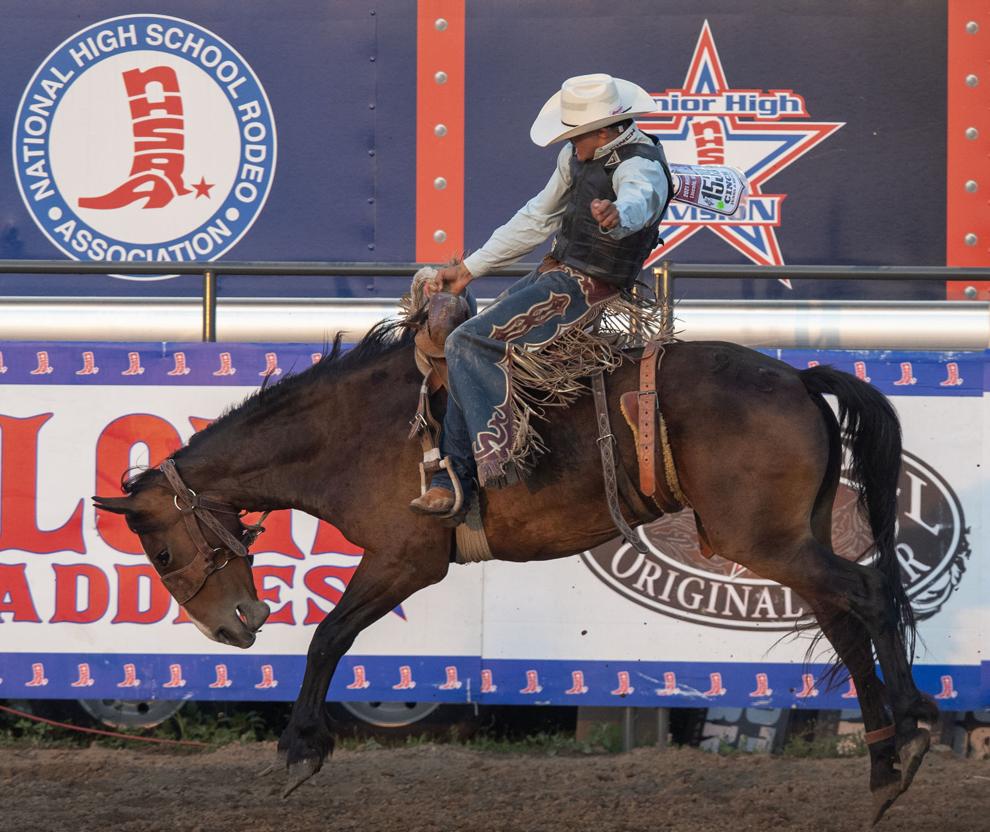 National High School Finals Rodeo, 7.21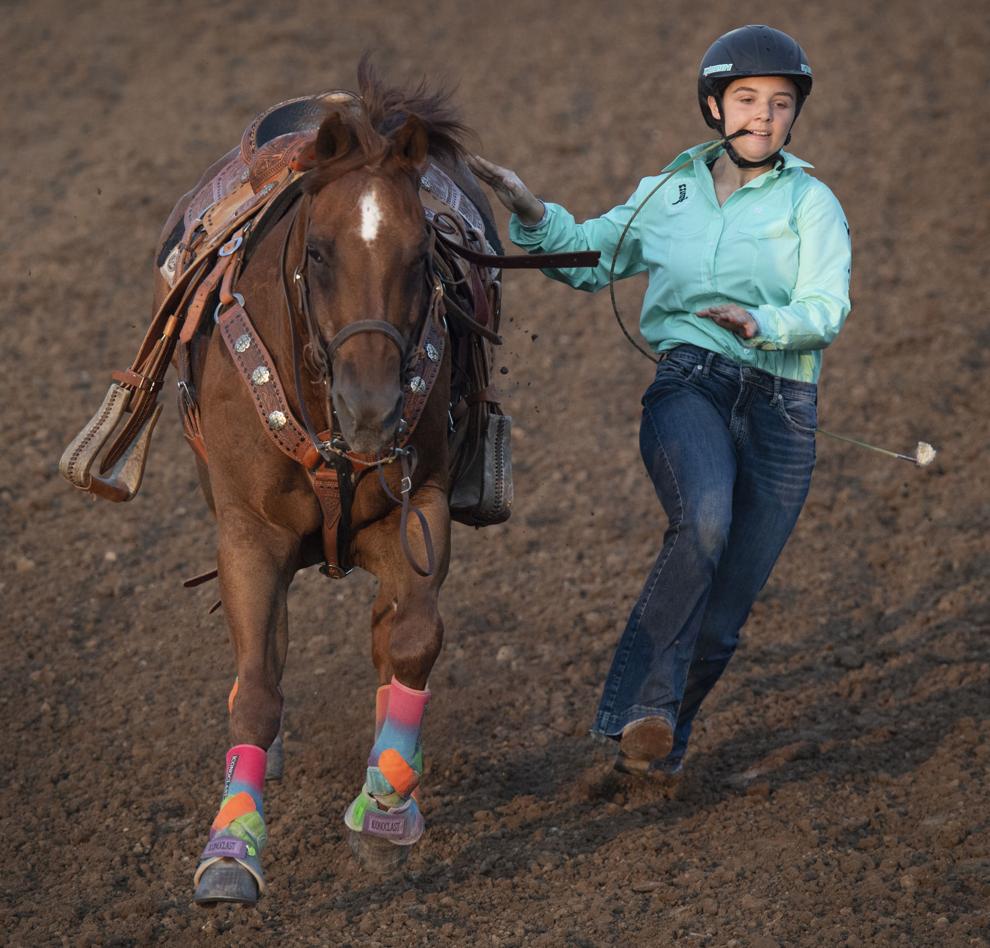 National High School Finals Rodeo, 7.21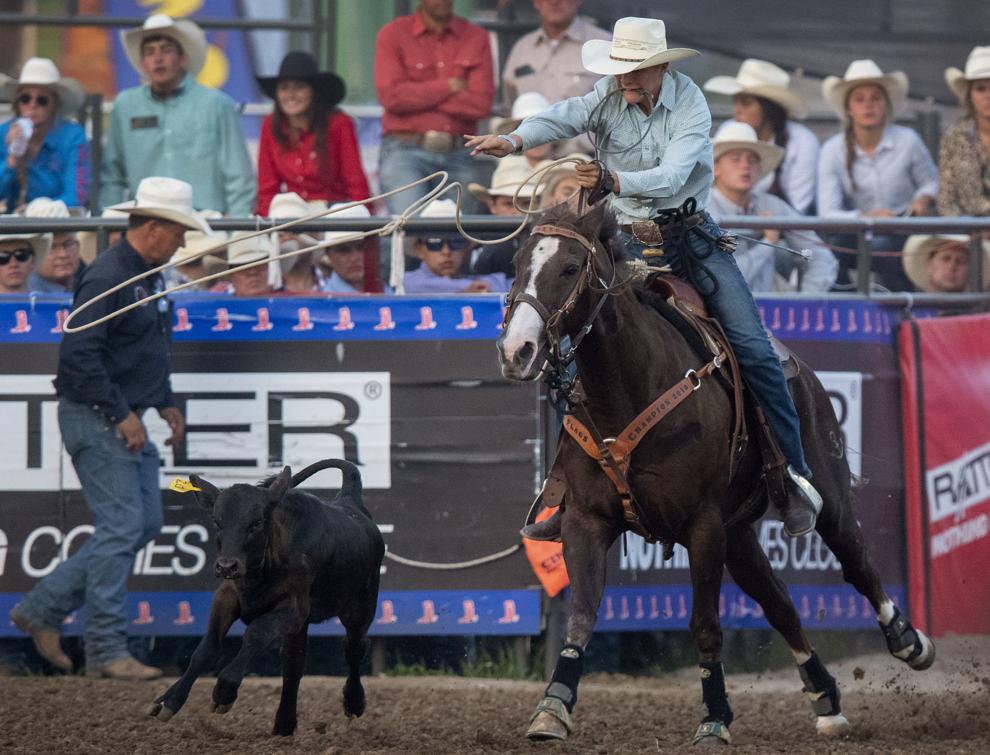 National High School Finals Rodeo, 7.21
National High School Finals Rodeo, 7.21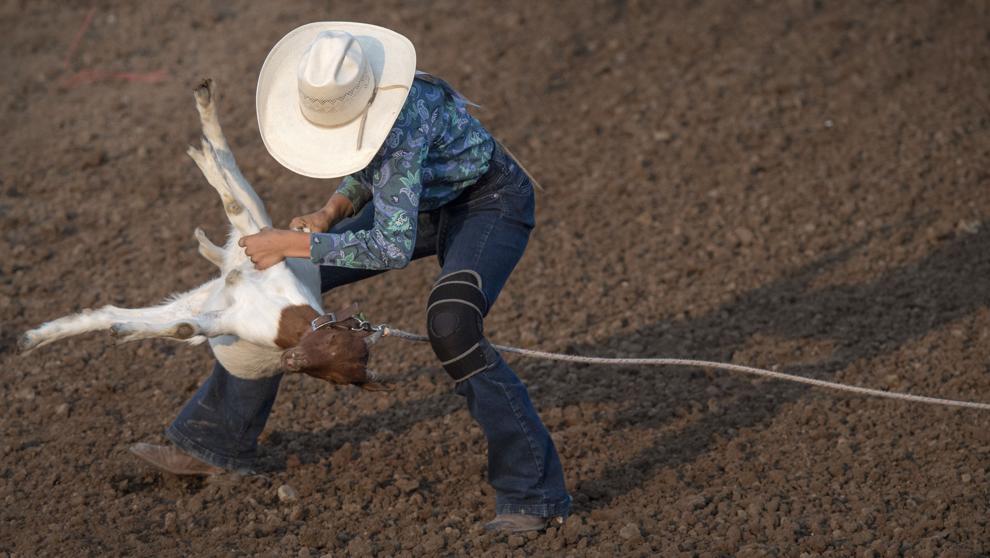 National High School Finals Rodeo, 7.21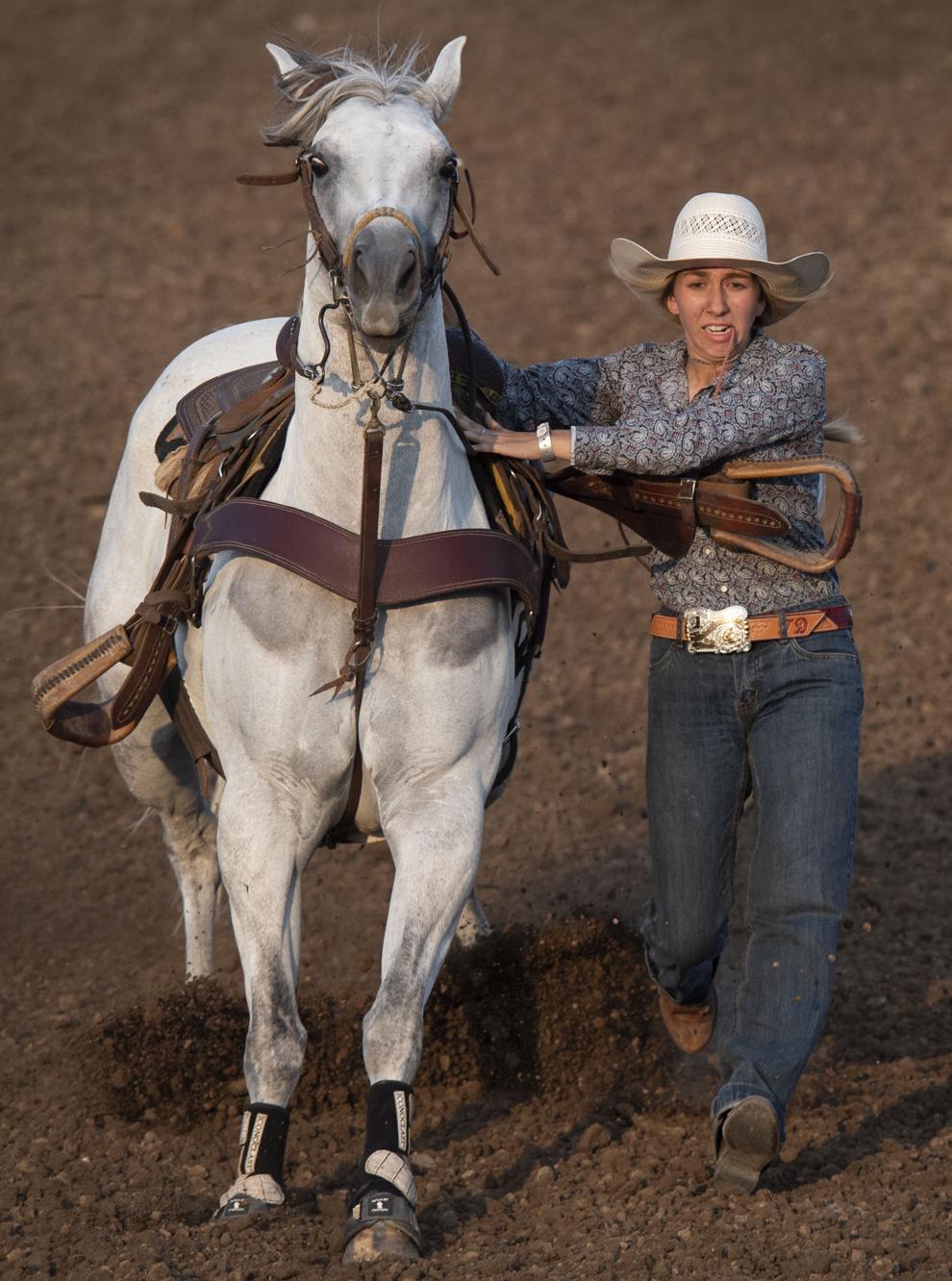 National High School Finals Rodeo, 7.21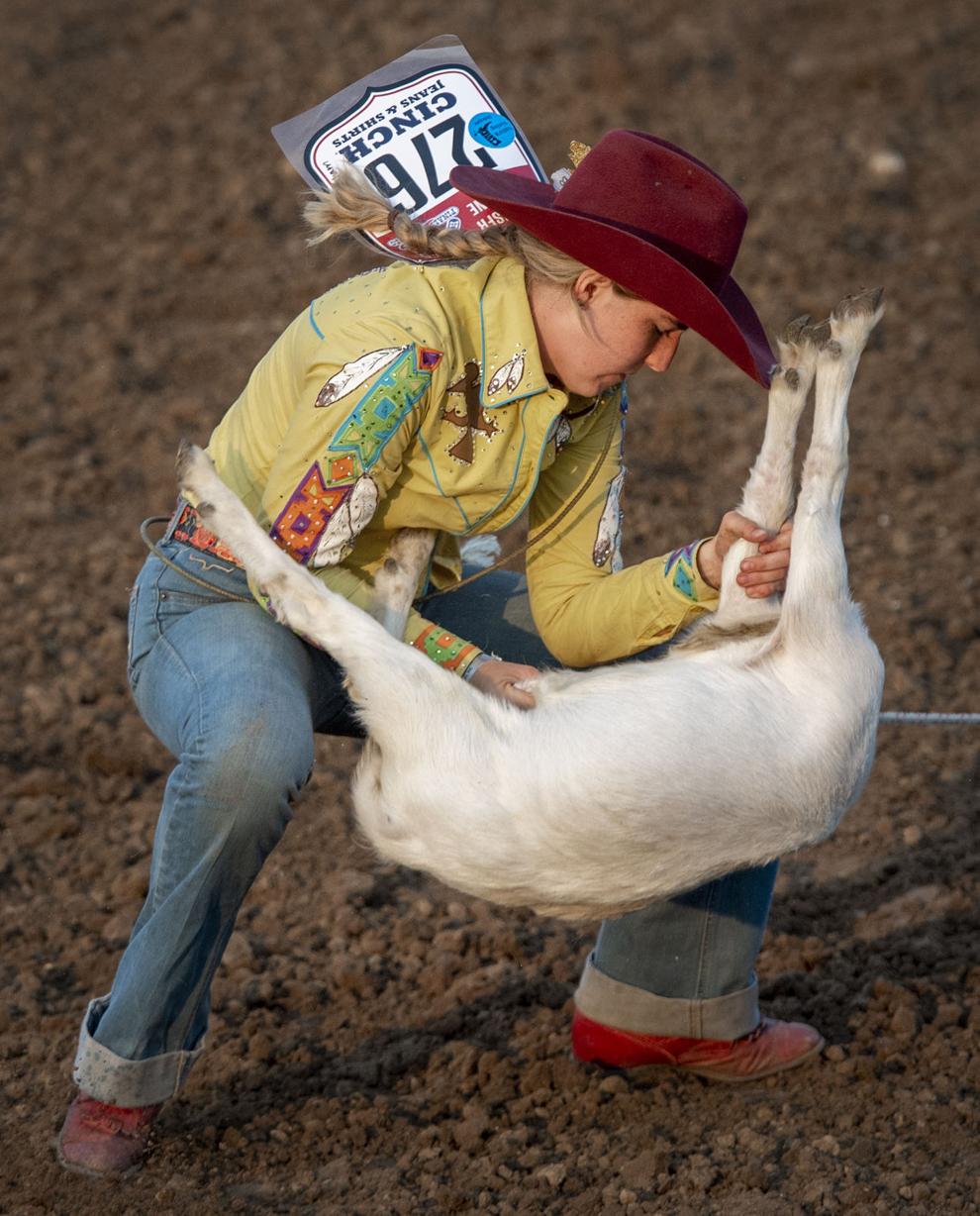 National High School Finals Rodeo, 7.21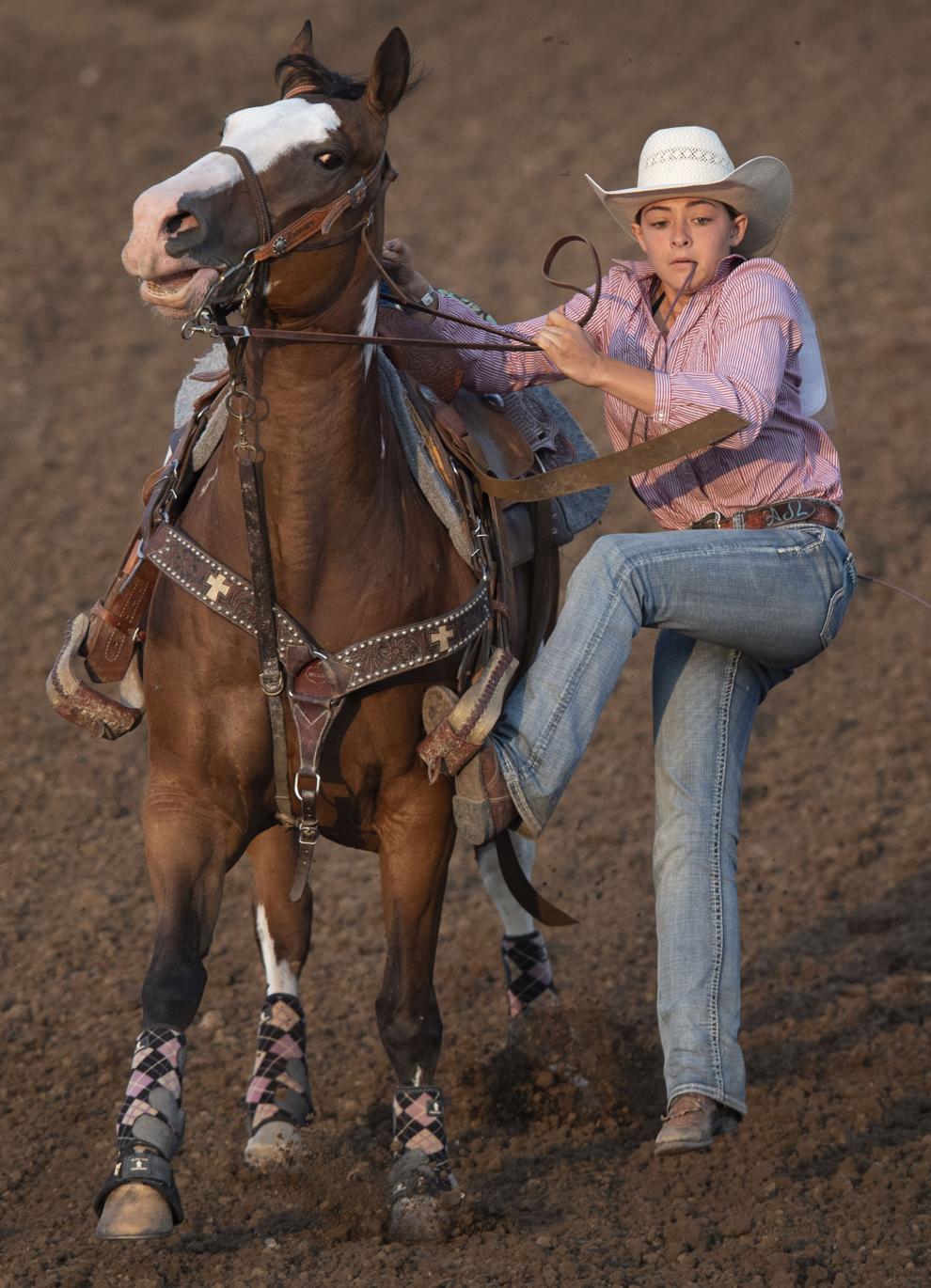 National High School Finals Rodeo, 7.21
National High School Finals Rodeo, 7.21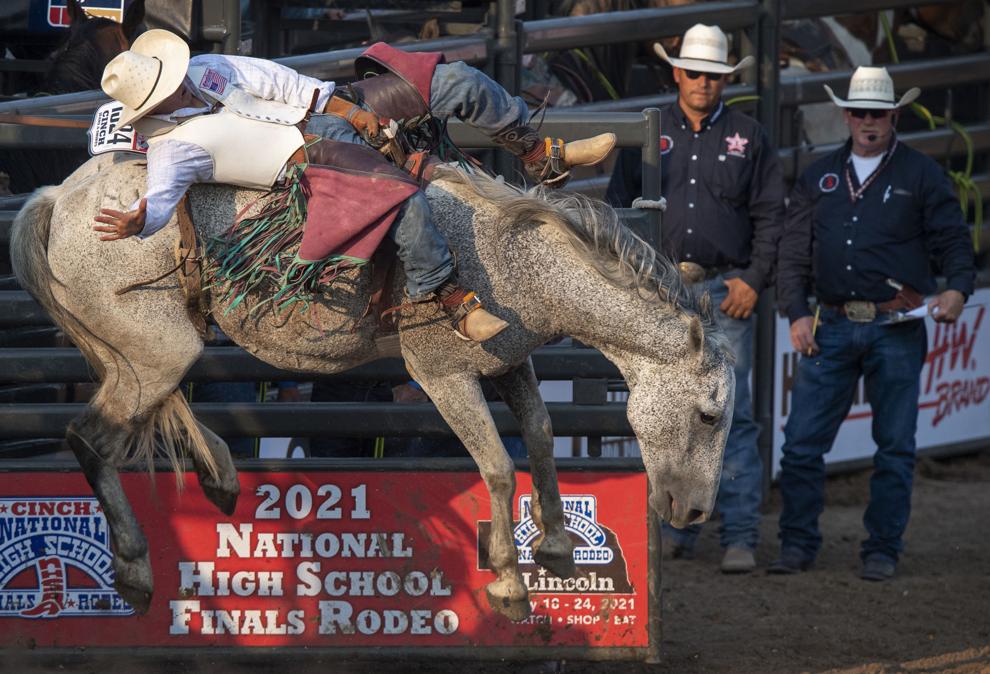 National High School Finals Rodeo, 7.21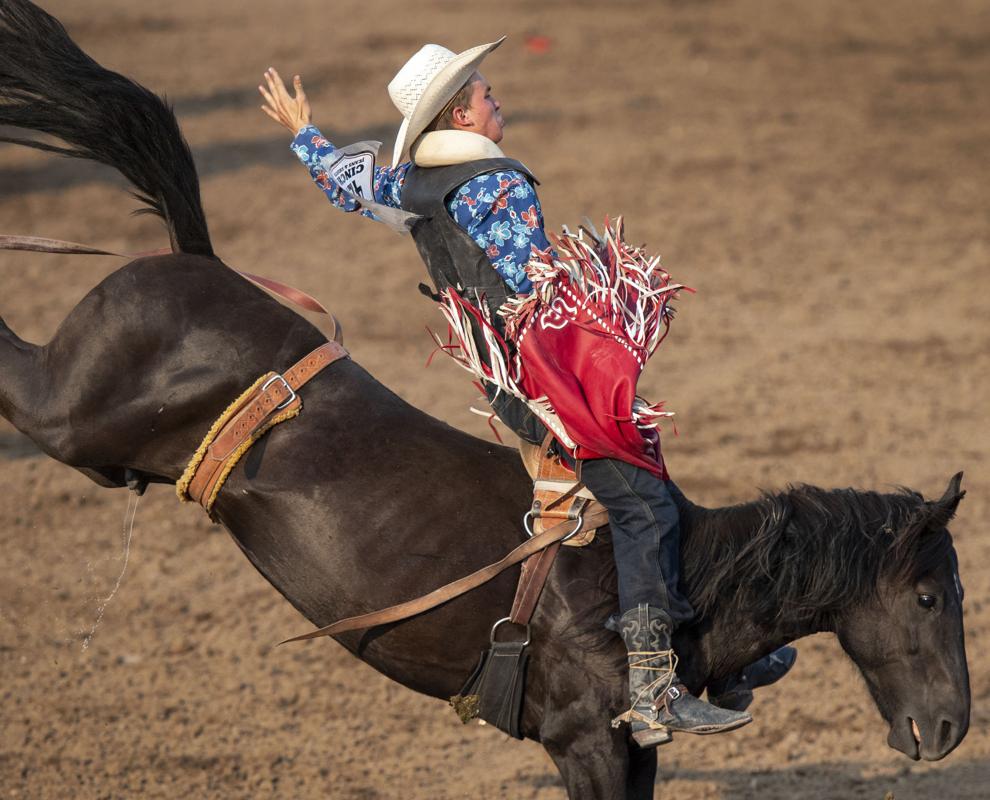 National High School Finals Rodeo, 7.21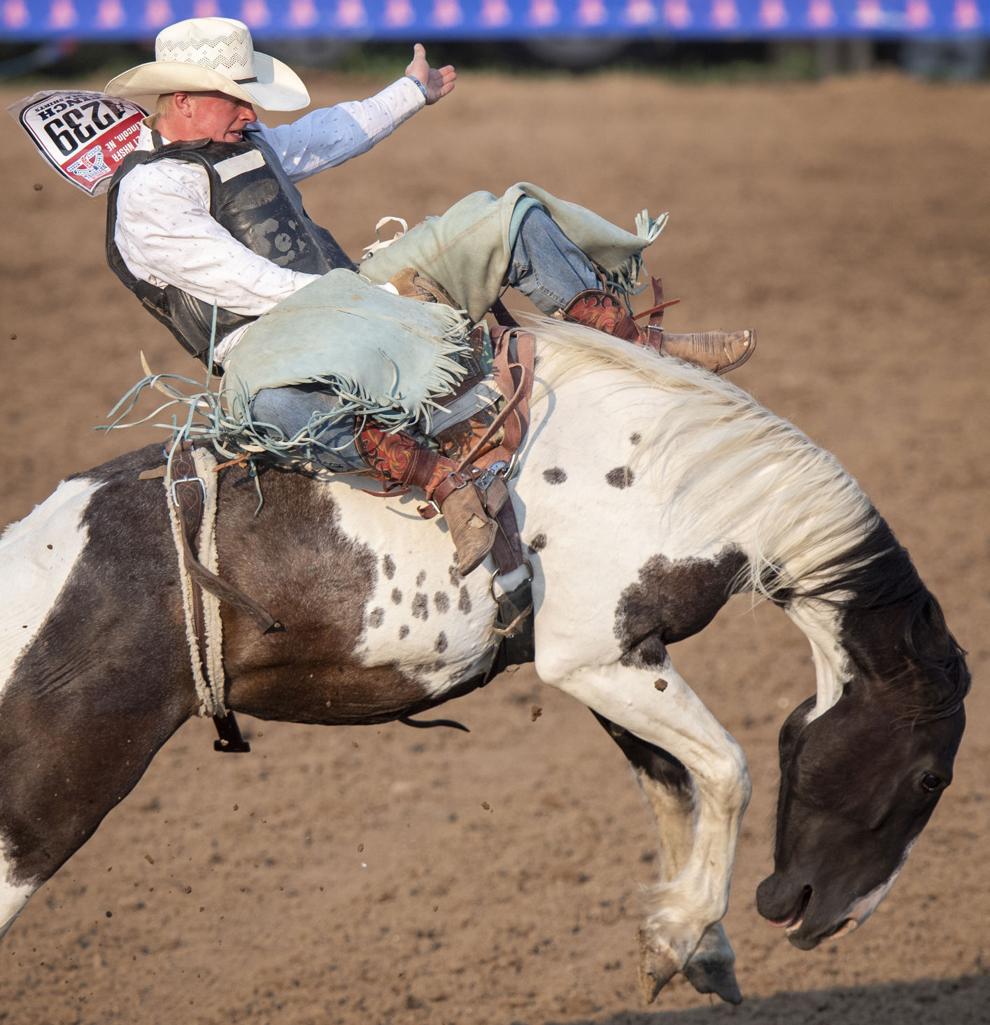 National High School Finals Rodeo, 7.21