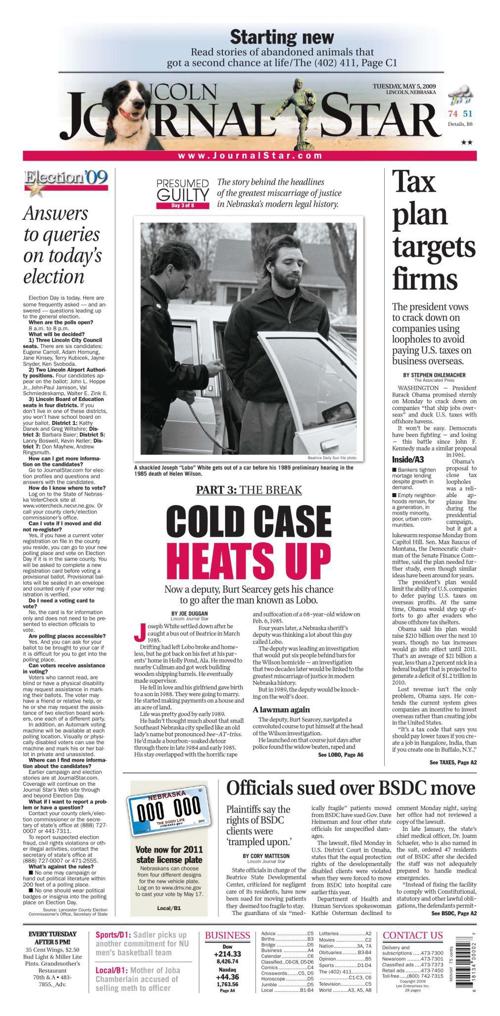 From prosecution to prison, Episode Three of Revisiting 'Presumed Guilty" watches as Burt Searcey's case comes into the courtroom. At the end of Episode Two, Searcey had all of the Beatrice 6 in jail. Let's dive in.
A decade ago, the Journal Star produced Presumed Guilty, an eight-day series telling the story of the 1985 murder of Helen Wilson in Beatrice — and the troubled investigation that led to the wrongful conviction of six men and women.
Over five days this week, Sunday through Thursday, the Journal Star revisits this important story in a new way. At journalstar.com/presumed-guilty, you'll find a serialized podcast based on the eight-part, 2009 series, along with the original series as it appeared in print and an interactive timeline.
Sunday: A murder, and then the trail goes cold.
You have free articles remaining.
Monday: A persistent detective turns up the heat on a cold case.
Today: From prosecution to prison.
Wednesday: A case crumbles and the Beatrice 6 go free.
Thursday: Where the case is and where it's been, through the eyes of two journalists.