In the Schoo Middle School gym these days, just how hard students are working is no longer a matter of interpretation.
It's a matter of technology, of colorful monitors on wrists sending messages to a screen on the wall so they know, as does their teacher, how fast their hearts are beating.
"The students just love that we have technology in the classroom," said P.E. teacher Tanner White. "We have every single P.E. class wearing one. We get a real ear to the ground on how students are doing."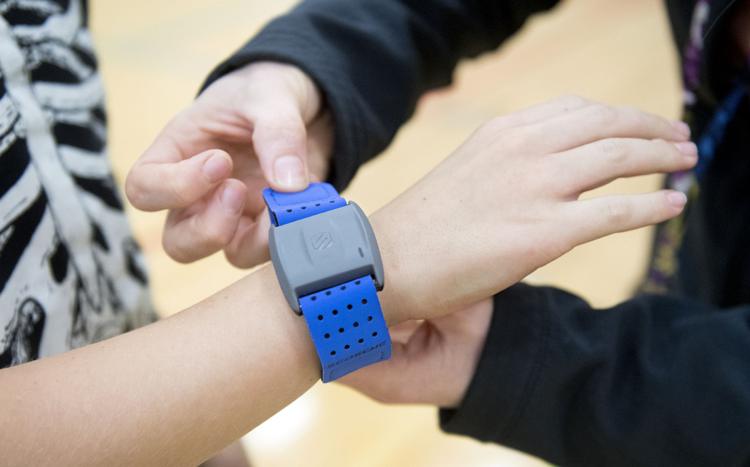 Letting students see for themselves the level of exertion it takes to keep their heart rate up reinforces the work they're doing.
"What it does is reward the kids that maybe aren't that skilled, but if they're working hard, it's reinforcing their effort," said Matt Avey, Lincoln Public Schools physical education curriculum specialist.
Using a combination of grant and district money, LPS bought monitors for all middle schools, and they are up and running in nine.
The point: to encourage kids to be active. Kind of like a teacher-controlled Fitbit.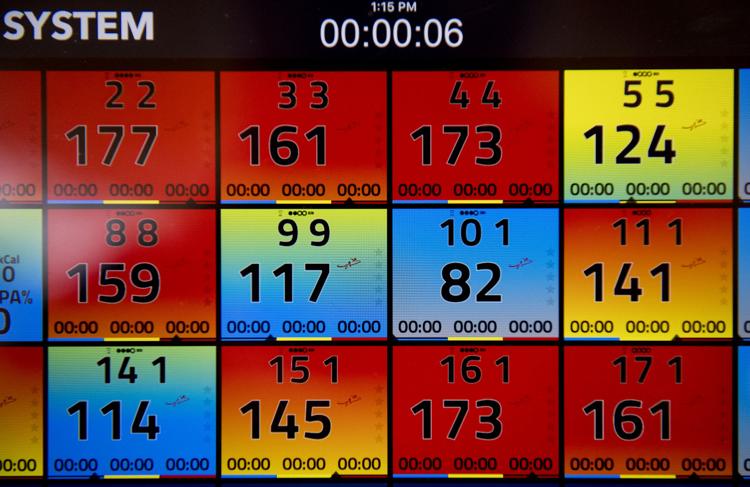 Increasing physical activity at LPS is a cause Dr. Bob Rauner, president of the Partnership for a Healthy Lincoln, has championed for years.
His research has shown a link between fitness levels and academic success. A higher percentage of students who pass the district fitness tests are proficient on statewide tests in math, reading and science.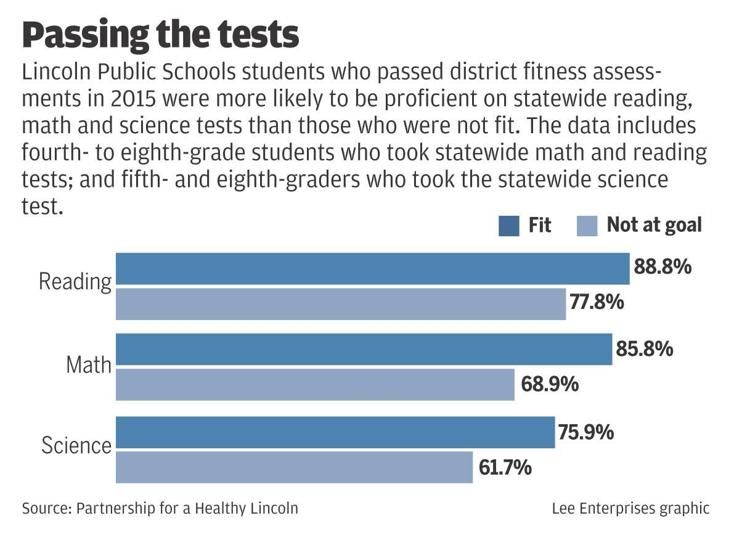 And some of the best fitness success has been at the middle school level.
Fitness rates for middle school students increased 11.9 percentage points between 2011-12 and 2016-17, Rauner's data shows. That compares to just a 1.3 percentage point increase for fourth- and fifth-graders during the same time period. Last year, 79.9 percent of middle school students passed a district fitness test compared to 76.3 percent of fourth- and fifth-graders.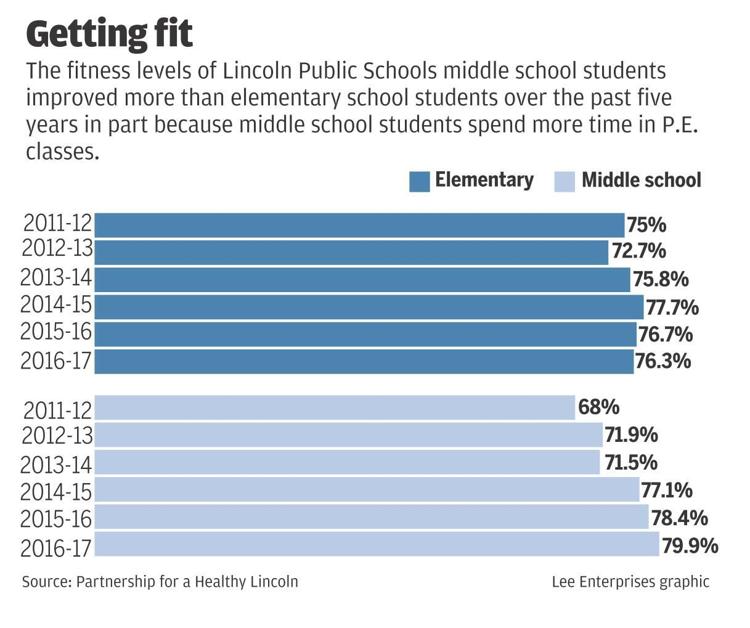 Rauner attributes the difference primarily to more P.E. time. In middle school, students have P.E. every other day. In elementary school, P.E. class shares time with other "specials" including music, art and computer science.
Rauner said P.E. time for LPS elementary students averages 62 minutes a week. Three national health and medical organizations recommend 150 minutes per week.
But finding time is tough, Avey said, because there's a continued push to keep students' reading and math skills high, as well as other state and national initiatives.
"There's just so much we want to do that is valuable and important, and there's only so many hours in a day," he said. "It's just a challenge to figure out."
In some cases, teachers include activity or "brain breaks" during class time.
At Adams and Belmont elementary schools, principals have hired an additional teacher to work on health and fitness.
At Adams, that teacher teaches portions of the health curriculum and focuses on fitness skills. Principal Amy Clark said that allows students to get more activity and to spend more time learning skills that will help them lead a healthier lifestyle.
It's increased active classes from once every six days, to once every three days.
Another challenge: in 2009, 13.2 percent of kindergartners were obese. Last year, 12.5 percent were obese.
That signals a community problem, Rauner said, and the need to work on fitness and nutrition before children get to school.
"LPS is making good headway, but the community hasn't made as much headway," he said.
One way to do that, he said, is by focusing on programs before and after school and during the summer.
Some of the district's community learning centers include a nutrition class called WeCook, which teaches food preparation skills, nutrition basics and increasing physical activity -- and involves families in food preparation. Some after-school programs also use a national fitness program.
Rauner said that overall, the trends are encouraging.
Overall, fitness rates of fourth- through eighth-graders increased from 71 percent to 78.4 percent over the past five years.
The increase holds true for students who live in poverty as well as those who are more affluent, though fitness rates are generally higher for students who don't qualify for the free- and reduced lunch program, the primary gauge of poverty in schools.
Fitness rates for student in poverty increased by 9 percentage points, to 69.9 percent for students eligible for free lunch. For students not eligible for the federal lunch program, fitness rates increased nearly 7 percentage points, to 85 percent.
Similar increases in fitness occurred for students of different races and ethnicities.
"The number one thing is our long-term trend is good," Rauner said.